Azuki Hits The Racetrack with Oracle Red Bull Racing
Lei the Lightning Azuki will be pictured on its cars racing in the season finale at the Abu Dhabi Grand Prix.
Azuki Hits The Racetrack with Oracle Red Bull Racing
Lei the Lightning Azuki will be pictured on its cars racing in the season finale at the Abu Dhabi Grand Prix.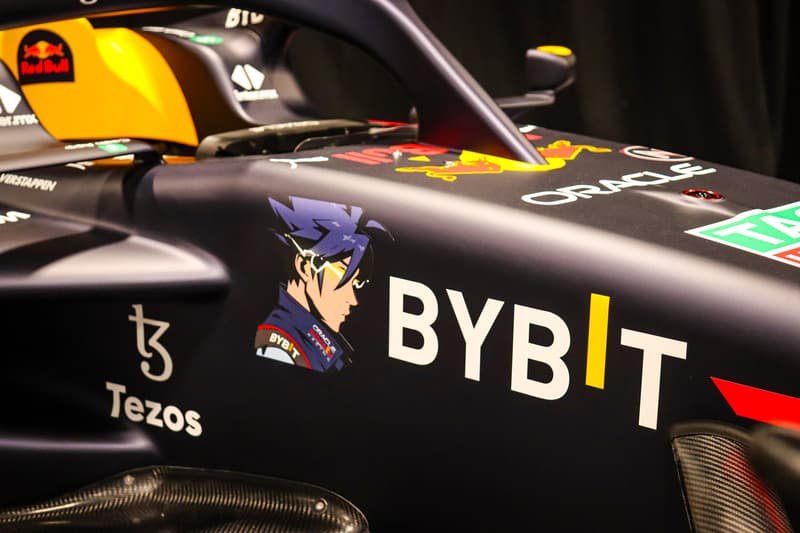 Companies have continually strived to create the most unique and engaging advertisements and marketing strategies possible.
Since, 1946, the international auto racing sport, Formula 1 (F1) began hosting globally-viewed competitions for open-wheel single-seater race cars.
In 2021, Netflix's docuseries, Drive to Survive impressed the eyes of many, bringing just about 1 million new viewers and fans to the F1 market.
With F1 increasingly becoming more popular today, sponsors have been willing to spend millions on placing their logos on racetracks and cars today. Due to the hefty price tag, we typically have only seen the largest corporations place their ads on F1 cars such as Coca-Cola, Microsoft, numerous banks, and plenty of other brands.
Azuki Races In
Today, Oracle Red Bull Racing (ORBR) announced that its Principal Team partners, crypto exchange Bybit, and Azuki creators Chiru Labs, will soon be showcased on its cars.
On November 18, we will witness the first blue-chip NFT placed on an F1 race car and partake in the season finale at the Abu Dhabi Grand Prix.
The NFT, Lei the Lightning Azuki will ride shotgun with ORBR's renowned, Max Verstappen and Sergio Perez during the closing race of the season.
We've scouted an electrifying next-level racing talent…

Introducing Lei the Lightning Azuki ⚡️ (#8494) pic.twitter.com/pl5mBo8gGi

— Oracle Red Bull Racing (@redbullracing) November 17, 2022
Lei the Lightning Azuki, technically known as Azuki #8494, has an ambitious storyline as a race car builder and five-time champion in the Azuki world "The Alley."
Azuki's Founder, Zagabond shared that, "Lei the Lightning Azuki reflects the passion, precision, and raw power of Oracle Red Bull Racing."
Between Chiru Lab's trailblazing innovation with developing Bybit, the crypto exchange, and the creative culture and community behind Azuki's IP, the ORBR team will bring its lead in F1 to the Web3 space while gaining a couple thousand new supporters.
Azuki has grown quickly from a single NFT collection in January 2022, to an expansive brand of various derivative projects and partnerships like the BEANZ collection, a luxury fashion line with AMBUSH, themed food dishes for an LA restaurant, record-breaking golden skateboards, and a devoted community of fans.
"The nature of our sport means we are always pushing boundaries, and to be the first to put a blue-chip NFT on a Formula One car is a tremendous feat. Our partnership with Bybit and Azuki has been an ideal way to help us explore the Web3 world. In many ways, it's been an eye opener for us to the vast opportunities Web3 has to offer. This unique project is the perfect combination of creativity, innovation, and passion which matches our ethos on the track," said Christian Horner, Team Principal and CEO of Oracle Red Bull Racing.
Azuki holders have been surprised with the gifting of a custom ORBR retro jacket to dress their PFPs in while rooting for the ORBR team tomorrow. Holders have already begun flooding Twitter with shares of their Azuki's new fashions.
One of my fav things about Azuki is the number of official equippable clothes made by the @AzukiOfficial team #AzukiF1 pic.twitter.com/no6nEoZsn4

— EvenTide (@EvenTideGN) November 17, 2022
I don't ever go slow!
I'm all gas, no brakes @AzukiOfficial x @redbullracing pic.twitter.com/eqfK8igYeg

— SireDontPlay | PUSHIN (@SDP808OD) November 17, 2022
Despite the currently slow NFT market, Azuki's NFT collection has seen its sales volume increase by more than 300% and sales prices up by 73% in the past 24 hours.
Additionally, ORBR now owns the rights to Lei the Lightning, which will likely appear with the team on a regular basis.
"This is a unique piece of artwork and a timeless moment. We anticipate exciting things from this unique collaboration and Lei the Lightning Azuki. He's such a striking character and a bridge linking the racing, crypto, and NFT communities. We know they are all going to jump at the chance to own a piece of history," shared Ben Zhou, co-founder and CEO of Bybit.
F1 Gives NFTs The Green Light
This year F1 has faced a variety of new Web3 partnerships as well as the removal of all crypto-related sponsors in late July. Ahead of French Grand Prix on July 24, all F1 teams were required to remove crypto sponsor's logo decals from all vehicles – due to France's strict regulatory guidelines.
As viewers worried F1 would be done with digital assets, F1 put its foot on the gas with the filing of eight different Web3 trademarks in this past October. The application consisted of F1 using crypto, distributing NFTs, providing retail stores for virtual goods, blockchain transactions, as well as crypto mining and trading.
Following the trademark submission, the Haas F1 team announced its collaboration with the NFT marketplace, OpenSea.
All aboard as #HaasF1 and @OpenSea begin an exciting collaboration

For more about the deal, see here! https://t.co/FgWRF7cxUI

— Haas F1 Team (@HaasF1Team) November 3, 2022
The only American-owned team competing in the FIA Formula 1 World Championship has tapped OpenSea for help in producing Haas's first licensed NFT collection, possible utilities, and future Web3 experiences.
In other NFT news, Collecting smiles and positivity: 'Seeds of Happiness' launches Jimmy Paintz genesis collection in partnership with Dapper Labs.