Binance-FTX Saga Takes "Rivalry" to Another Level
Illustrating crucial lessons in business etiquette, pride, and realistic expectations.
Binance-FTX Saga Takes "Rivalry" to Another Level
Illustrating crucial lessons in business etiquette, pride, and realistic expectations.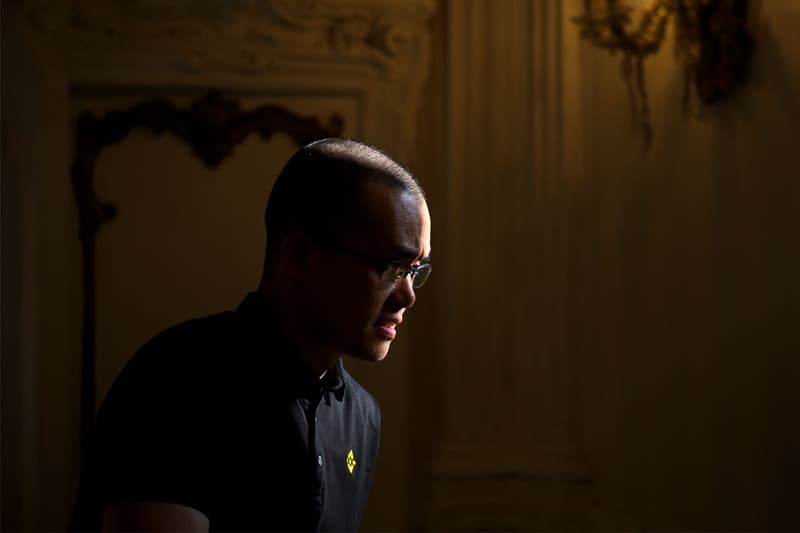 While the narrative of the Binance-FTX saga may have seemingly shifted overnight, the reasoning behind the fallout, heated "discussions," and competitive rivalry have been something that's been brewing between the two founders for some time.
The storied history between Changpeng Zhao (CZ) and Sam Bankman-Fried (SBF) has now come to an almost ironic full-circle moment, as Binance was FTX's first investor and will now be its last as it issues a letter of intent to acquire the exchange.
As the aftermath unfolds, various lessons have been gleaned and opinions shared in a saga that will likely serve as a case study in the crypto industry for years to come.
The History
CZ first became invested in FTX in 2019, when it was just getting off the ground, at the time the investment could have been considered a strategic investment — "keep your friends close and your enemies closer" comes to mind.
CZ didn't build the largest crypto exchange by being lucky, he's an extremely smart person.

That is why he made the strategic decision to have Binance invest in FTX back in 2019.

It was also announced FTX would build institutional product offerings for the Binance ecosystem. pic.twitter.com/qhcPozYhR8

— Alex Valaitis (@alex_valaitis) November 7, 2022

Then, only two years after its investment in FTX, Binance began to pull the plug. While CZ said this was due to "normal investment cycles," the strategy seems to go against the founder's main investment philosophy — which is to buy and hold.
The rapid pace at which FTX had grown since the primary investment, devoid of any personal relationship, would be cause for concern to any business competitor. While unconfirmed, it could potentially be an underlying reason for the exit by Binance.
More recently political lobbying by SBF may have been seen as a strategy to eventually move into the position of the number one exchange. As Bankman-Fried became the second biggest donor to the Biden campaign and one of the biggest overall in both the crypto industry and political realm.
Part of this strategy would include sharing his stance on crypto regulation, which was quick to receive negative feedback from the leaders and general community of the crypto world.
While both parties have said that there is no "fight," the word choice used in their Twitter "discussion," seem to speak to the contrary — as CZ cited "learnings from LUNA," and saying it won't support those who lobby behind other industry players behind their backs.
Liquidating our FTT is just post-exit risk management, learning from LUNA. We gave support before, but we won't pretend to make love after divorce. We are not against anyone. But we won't support people who lobby against other industry players behind their backs. Onwards.

— CZ ? Binance (@cz_binance) November 6, 2022

Narrative Shift
Less than 48 hours after Binance's announcement that it would be liquidating its remaining FTT, a complete narrative shift emerged, as SBF asked for the platform's help — a call which has seemingly been answered as Binance has entered into a non-binding letter of intent.
This means that Binance can back out of the deal at any time. Citing his reasoning for entering discussions of complete acquisition, CZ cited
the risk of a significant liquidity crunch and that he is looking to protect users.
This afternoon, FTX asked for our help. There is a significant liquidity crunch. To protect users, we signed a non-binding LOI, intending to fully acquire https://t.co/BGtFlCmLXB and help cover the liquidity crunch. We will be conducting a full DD in the coming days.

— CZ ? Binance (@cz_binance) November 8, 2022
Learnings
Other byproducts of the saga are various learnings observed by both the community and CZ himself.
Two big lessons:

1: Never use a token you created as collateral.

2: Don't borrow if you run a crypto business. Don't use capital "efficiently". Have a large reserve.

Binance has never used BNB for collateral, and we have never taken on debt.

Stay #SAFU.?

— CZ ? Binance (@cz_binance) November 8, 2022
Collateral and Loans
Alameda Research, FTX's trading arm founded by SBF has been revealed to have been holding $3.66 billion USD of "unlocked FTT," as first reported on by Coindesk – making matters worse, the firm's third-largest asset was said to be $2.16 billion USD of "FTT collateral."
On the liability side of the firm's balance sheet, it was reported that the FTX-created token was found to be used as collateral in loans for hundreds of millions of dollars.
"It's fascinating to see that the majority of the net equity in the Alameda business is actually FTX's own centrally controlled and printed-out-of-thin-air token," shared Cory Klippsten, CEO of investment platform Swan Bitcoin, in a comment to Coindesk.
NYKNYC
Another learning, that seems to be a repeating one is "NYKNYC" or not your keys not your coins — a phrase that is meant to encourage and bring attention to the importance of maintaining self-custody of assets.
The idea of self-custody is a key principle of decentralization, yet a majority of crypto investors hold their tokens on what are essentially centralized exchanges.
Several examples of the risks associated with centralized exchanges can be seen in cases like the Celsius crash and asset freeze, and in cases like LUNA where the price plummeted nearly all exchanges froze transacting the token — making it nearly impossible to sell.
Similarly, most holders of FTT were unable to sell their tokens as the price crashed from $20 USD to nearly $3 USD in less than 24 hours.
The Results
The aftermath of the Binance-FTX saga continues to unfold, some believe the proposed acquisition is just Binance buying FTX more time to find another buyer. Though one of the most likely candidates, Coinbase, has its CEO Brian Armstrong saying an acquisition would be very unlikely.
Concerns of increased centralization have also surfaced, with IBC Group founder Mario Nawfal tweeting "regulators could stop Binance's acquisition of FTX, and in my opinion, rightly so. The long-term impact of a monopolistic player like Binance triggers a sense of web2 centralization all over again. We need another player to acquire FTX to keep the ecosystem competitive."
Other areas of fallout, aside from the crashing price of FTT, is the massive personal loss to Bankman-Fried himself. According to a report from Bloomberg, the 30-year-old founder went from a net worth of $15.6 billion USD to just under one billion USD, a 94% reduction in just a few days.
With the situation still developing, the crypto market has reacted with dips across the board. Markets will likely continue to be increasingly volatile and on edge until the final decision is made.
(Update: According to recent statements, Binance, after conducting its own due diligence, has decided not to move forward with its non-binding LOI to purchase FTX).
In other news, Tutors and Kabuni present the future of education through the metaverse.