Charli Cohen Brings Multiverse Fashion Through A Gamified Experience Into 'RSTLSS'
Helping others join the metaverse revolution after years of digital fashion experience.
Charli Cohen Brings Multiverse Fashion Through A Gamified Experience Into 'RSTLSS'
Helping others join the metaverse revolution after years of digital fashion experience.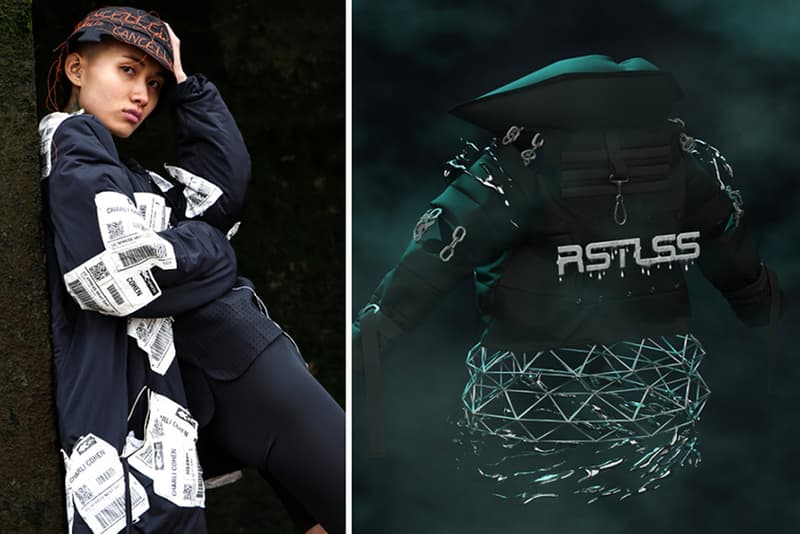 1 of 2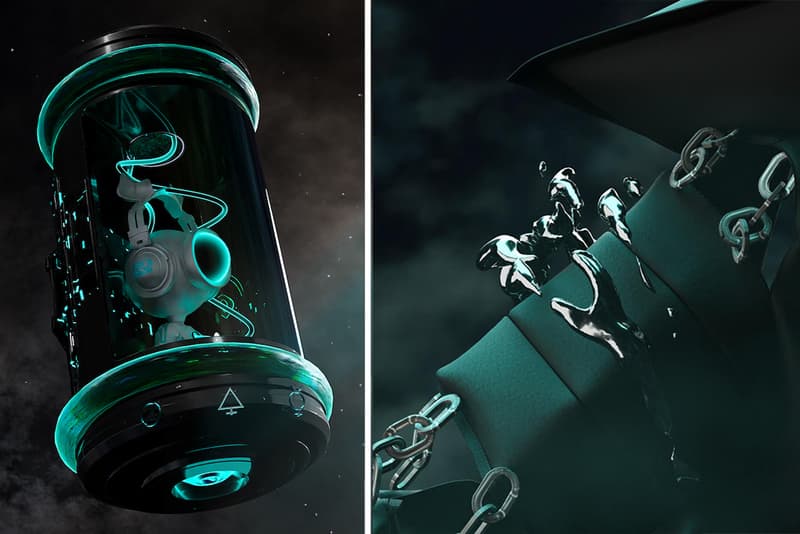 2 of 2
In today's digital age, it is almost impossible to interact with brands and follow your favorite artists without having online engagement. This year we have seen the biggest Web2 players like Disney, Nike, Coca-Cola, and Samsung begin to dive into the next wave of the internet as NFTs and the metaverse start to become a normal business.
With this year's TIME's metaverse-covered magazine and Facebook's billions of dollars invested into Meta, some may say that 2022 has been the year of the metaverse.
However, if you ask Charli Cohen, this technology is nowhere near considered new as she has been exploring digital interconnectivity with physical products since the early days of 2012.
Charli Cohen has been in the fashion industry since the age of 15. Eight years later, Charli birthed her own brand, Charli Cohen (CC) with "NEXTWEAR" — a line of clothing focused on high-fashion designs with digital innovation and conscious manufacturing.
Since CC's earliest operations, the brand has integrated digital technologies into IRL clothing while building virtual metaverse worlds. The London-based brand picked up great momentum from not only the fashion space but also the gaming, anime, pop culture, and Web3 communities.
Far before the most recent NFT boom of 2021, CC has combined NFTs and blockchain technology with wearables since 2019 – blending the space between the physical world and the emerging metaverse.
CC has done a variety of partnerships from creating an AR-enabled fashion collection for Assassin's Creed to working with renowned brands like Reebok and Hello Kitty's Sanrio for more conventional clothing collabs.
Today, Charlie prepares for the upcoming launch of "RSTLSS" – which will exist as a digital-first platform to provide access and opportunity for brands, influencers, and artists to design and offer multiverse fashion, NFTs, and metaverse gaming.
Feeling RSTLSS, might delete later pic.twitter.com/fIY06N0t2j

— RSTLSS (@RSTLSSxyz) June 29, 2022
The Blurred Line
According to Cohen, "the notion of identity has evolved. There is no longer a line between the physical and digital us."
As Charli Cohen has worked to unite physical and digital individualities for the past decade, RSTLSS will foster self-expression in the metaverse as digital identity becomes a natural part of society today.
"The future of identity is open-source, digital and physical, mutable and decentralized. RSTLSS is at the forefront of that future," CC shared on Twitter.
In the next five years, US consumers are expected to spend almost four hours a day inside the metaverse. With this rise, gamification has also gained speed as brands and even workplaces turn to gamified experiences for more impactful and engaging fan relationships.
Last October, CC joined forces with Pokémon to present "Electric/City," an immersive shopping experience inside the metaverse for customers to discover a new way to shop for both physical and blockchain-enabled clothing garments.
1 OCT 10am BST
CHARLI COHEN x @Pokemon with @ThisIsRYOT and @Selfridges
Welcome to ⚡️ELECTRIC/CITY⚡️ pic.twitter.com/7kcwQcy3xn

— charlicohen.eth (@CharliCohen) September 30, 2021
Cohen said, "with this first-of-its-kind digital store, we can give customers the ability to choose whether they want a physical or digital Charli Cohen garment and, if digital, what platforms they want to take it into – giving the digital clothing true utility and not just bragging rights."
As CC found users wanting to express themselves in the metaverse, just as much as self-expression in real life, RSTLSS will pull from Web3 tech to provide interoperable digital counterparts to physical fashion, to be experienced in AR, VR, online games, and the metaverse.
"At RSTLSS, it's our vision to remove the barriers for artists to create and monetize wearables and merchandise in the metaverse while simultaneously giving consumers ultimate control over their visual identities," commented Cohen.
Superstar Backing
In addition to Cohen's experience in the fashion and digital sectors, RSTLSS has already raised over $3.5 million USD to continue the growth and development of interoperable multiverse fashion. The seed round included participation from plenty of notable Web3 names like Bitkraft Ventures, Rogue VC, Starting Line, Red DAO, and Venture Reality Fund.
Furthermore, RSTLSS has announced partnerships with EPIC Games, gmoney, Roblox, and Paris Hilton.
RSTLSS will use this funding and resources to transform brands' and artists' IPs into NFT wearables to nurture future consumers' digital identities.
With so many traditional brands entering the digital space today, Cohen hopes for RSTLSS to remove any obstacles for artists to create and monetize digital merchandise while empowering consumers with freedom and expression.
In other metaverse news, Gucci launches "a parallel multiverse of dreams" inside The Sandbox.