Could Architecture Be Reshaped by NFT Technology?
See how homeownership and design aspects may already be changing, from the metaverse to in-world use cases.
Could Architecture Be Reshaped by NFT Technology?
See how homeownership and design aspects may already be changing, from the metaverse to in-world use cases.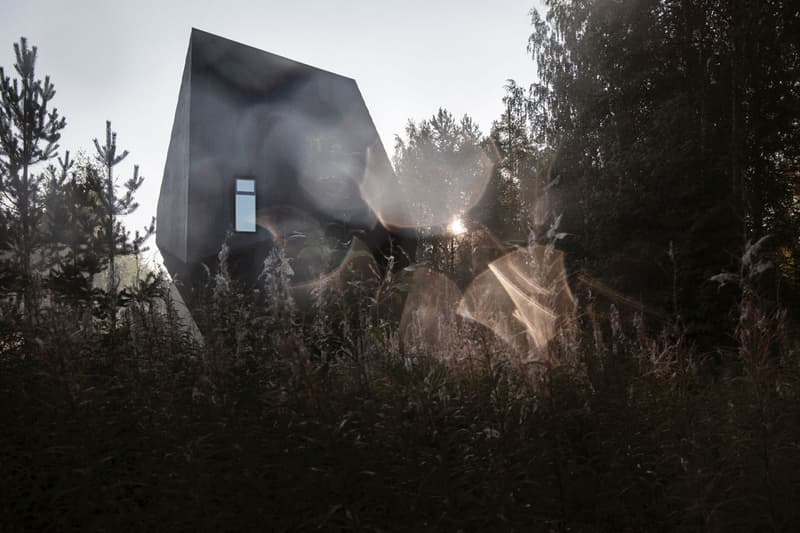 1 of 2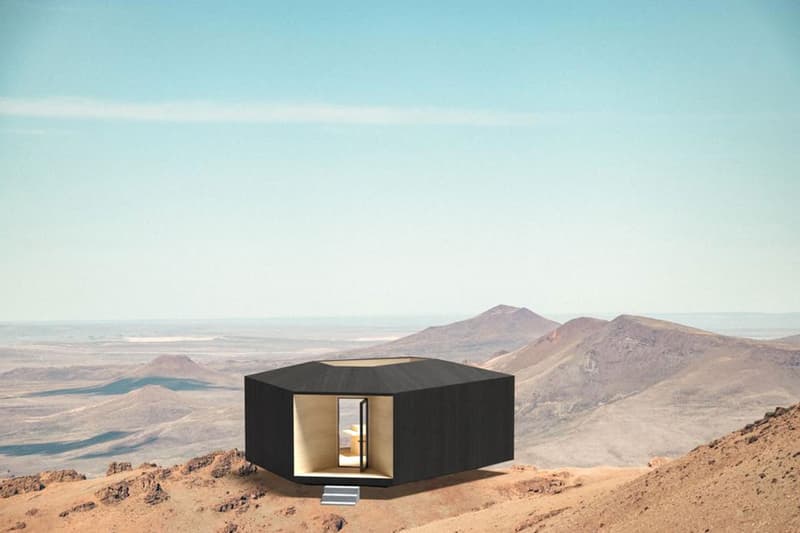 2 of 2
With most architectural processes including some form of digital tooling or rendering, it makes sense that the practice would find use cases in Web3 technology.
Most recently, NFTs and various metaverse applications have come to be — which has enabled the expansion of creativity, increased optionality, and more dynamic ownership experiences.
One of the most recent examples can be seen in The Kosmos Collection, created by the international design and architecture studio Ateljé Sotamaa.
The Kosmos Collection
Now available via auction on OpenSea, The Kosmos Collection consists of two structures represented as NFTs. What makes this offering so special is the fact that it gives holders the ability to build Sotamaa's award-winning, beautifully designed physical cabins anywhere in the world.
The collection consists of two designs, the 'UFO' home, and the studio's most iconic 'Meteorite' home. Each token includes all architectural designs, technical drawings, plans for manufacturing and assembly, and the rights to build one instance of the house.
While the Meteorite home was primarily designed for Eastern Finland, using air gaps for insulation and natural ventilation — holders of the tokens will be able to work directly with architects to be sure the home will work wherever they decide to build.
Aside from utilizing NFT technology, Sotamaa also pushed the boundaries of woodwork in the manufacturing of the structure itself. The Meteorite home is made of 272 pieces of cross-laminated timber (CLT), with the wooden elements being cut by a CNC machine programmed according to a digital manufacturing plan.
Ateljé Sotamaa built polyhedron-shaped Meteorite Cabin inspired by rugged woods of Finnish region: https://t.co/L6zVHqIc11 #architecture #finland pic.twitter.com/wH61Hp7RVT

— World Architecture (@WACommunity) April 18, 2022
Nakagin Capsule Tower
Prior to the Kosmos Collection, the rights to rebuild Tokyo's famous Nakagin Capsule Tower were also up for auction on OpenSea.
With the original tower being deconstructed due to its age and risk to the public, the group behind the property Kisho Kurokawa Architect and Associates (KKAA) said it would like to see it live on elsewhere.
The auction consisted of two offerings, an NFT that grants the rights to build the structure anywhere in the metaverse and another NFT that would grant the owner the right to rebuild one example of the structure in the physical world.
Here's your chance to rebuild Tokyo's iconic Nakagin Capsule Tower. pic.twitter.com/poylbvcuV6

— Hypemoon (@Hypemoon) August 22, 2022
The Row
In contrast to the other offerings, Everyrealm's 'The Row' was developed solely for the metaverse, allowing architects and designers like Daniel Arsham, Misha Kahn, and Andrés Reisinger to create with no physical limitations.
"The metaverse has no physics, no weather, and no limitations other than human ingenuity," said Everyrealm CEO Jannie Yorio, adding "The Row brings together visionary artists best known for their architectural landscapes and collectors seeking a unique, limited edition residence that they can deploy across many different metaverses over time."
In collaboration with The Alexander Team, a real estate group known for its high-profile clientele, high-value properties, and collectible "trophy-quality" real estate — The Row is intended to deliver a similarly exclusive and curated experience in the metaverse.
Mona will be home to #TheRow ✨

A limited-edition series of 30 3D architectural landmarks, each sold as a 1-of-1 NFT, co-developed by @AlexanderTeamRE and @Everyrealm.

Learn more about the new members-only community ➡️ https://t.co/sCFlWkCDMy pic.twitter.com/yjYIAkLx86

— Mona (@monaverse) July 26, 2022
Architecture Reshaped
Whether looking to rebuild one of Tokyo's famous towers, build an award-winning designed cabin, or explore the creative depths of design — all of this is now possible through NFTs and Web3 technology.
While these use cases are currently niche in their application, it is likely that as the technology advances so will its adoption. As a result instances like these will become more seamlessly intertwined with how architecture, design, and homeownership are approached.