Could Big Oil Cut Bitcoin Mining Energy Costs in Half?
Shell seems to think so, claiming its Cooling Fluid system could reduce costs and emissions by up to 48%.
Could Big Oil Cut Bitcoin Mining Energy Costs in Half?
Shell seems to think so, claiming its Cooling Fluid system could reduce costs and emissions by up to 48%.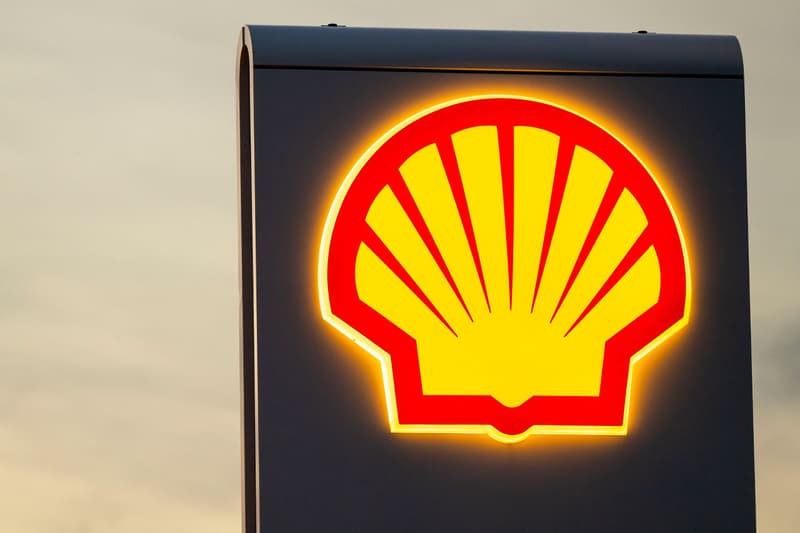 With the continuing developments of the FTX situation and market contagion, good news may be getting overlooked, like in the case of oil giant Shell looking to enter the Bitcoin mining scene and develop green energy initiatives.
The topic of Bitcoin mining has been one of great debate since its inception with environmental groups calling for increased regulation and private interests defending the industry.
Now big oil companies like Shell look to propose ways to reduce energy costs and tolls by nearly 50% with newly developed cooling systems.
We're excited to announce Shell as an official Bitcoin 2023 sponsor! Read more about the oil giant's Bitcoin mining ambitions. ?https://t.co/IASn3SJLKQ

— The Bitcoin Conference (@TheBitcoinConf) November 10, 2022
Environmental Concerns
In early May, a group of environmental organizations came together to issue a letter to the United States Office of Science & Technology Policy. The letter called for increased regulation of proof-of-work crypto mining, with a particular focus on Bitcoin.
"We urge you to use the Administration's regulatory tools to curb the electricity use and climate pollution associated with digital currencies that rely on 'proof-of-work' and to work with legislators to address the energy and climate impacts of digital currencies," read the intro to the letter.
Requests to regulators included stricter environmental reviews for permits, the creation of a mining operations registry, defined energy efficiency standards, the establishment of power limits, and the limiting of financial transactions so that available energy for "essential" industries is not interrupted.
It went on to mention that Bitcoin uses two-thirds of all the energy consumed by other cryptocurrencies — though when compared to the banking and gold industries, it uses less than half the energy.
The Defense
Earlier in May, industry leaders and major Bitcoin investors like Michael Saylor, Jack Dorsey, Riot Blockstream, Galaxy Digital, Fidelity, and more contributed to a letter in defense of industry practices, which was sent to the U.S. Environmental Protection Agency (EPA).
The letter was issued as a response to a congressional letter sent to the EPA, due to what Saylor said were concerns "premised on misperceptions."
Saylor states that the congressional letter was "premised on several misperceptions about Bitcoin and digital asset mining, that have previously been debunked or conflate Bitcoin mining with other industries," he went on to add that "it is clear that education is required to ensure that public officials understand that the digital asset mining sector does not contribute to the environmental issues raised in the letter."
One of the main misconceptions was that data centers pollute communities and generate harmful greenhouse gasses — when in fact, they do not emit CO2 or other pollutants at all and are no different from data centers owned by big tech like Amazon, Apple, Meta, and more.
"Datacenters engaged in the industrial-scale mining of digital assets do not emit CO2 or any other pollutants like other industrial facilities do; they are merely server farms engaged in computation," stated the letter, further explaining "these mining data centers purchase and utilize electricity generated externally from a power station, similar to the big-tech data center operations."
Some individuals like crypto investor and entrepreneur Anthony Pompliano even believe that the entry of big oil could work to prevent environmental damage through the redistribution of excess materials.
Bitcoin mining is preventing environmental damage.

Exxon Mobil, the largest US oil producer, is now diverting excess natural gas that would have been burnt/flared to mine bitcoin.

You're not serious about climate change unless you support bitcoin mining.

— Pomp ? (@APompliano) March 25, 2022
Increased Interest
Crypto billionaires aren't the only parties interested in advancing and participating in Bitcoin mining. Following Exxon Mobil's lead into the space, Shell intends to make its entry, with further details on its initiatives to be shared at Bitcoin Magazine's upcoming conference — as part of the brand's newly inked two-year partnership agreement.
At the time of writing,  the oil giant has shared that with the help of its recently developed immersion cooling fluid, it hopes to increase the possibility of green Bitcoin mining.
"As part of an integrated energy solution, Shell Immersion Cooling Fluid S5 X is designed to reduce energy costs and emissions through its high cooling efficiency, flow behavior, and excellent thermodynamic properties," said Darin Gonzalez, U.S. Immersion Cooling Lead at Shell.
While no timeline has been shared on how soon the systems would take effect, Shell did state that it could potentially cut down energy costs and carbon footprints of mining by upwards of 48%. If achieved, the feat would be instrumental in accelerating global Bitcoin adoption.
In other news, see inside the DOJ's historic $3.6 billion USD crypto seizure.