Could the Collapse of FTX Present a Regulatory Silver Lining?
As events before and after the fall of the exchange have made clear a large number of industry gaps and uncertainties for crypto.
Could the Collapse of FTX Present a Regulatory Silver Lining?
As events before and after the fall of the exchange have made clear a large number of industry gaps and uncertainties for crypto.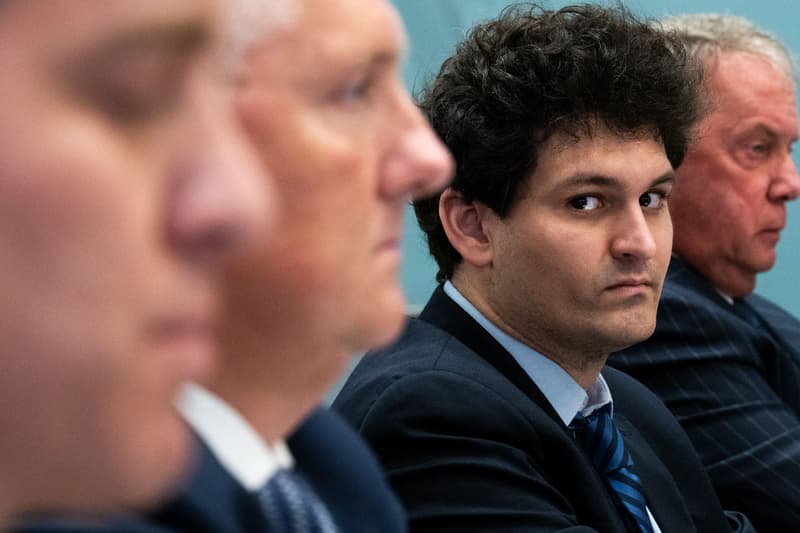 While there is a fine line between regulation for the sake of security versus the sake of control — the collapse of FTX may inevitably lead to a stronger defense against bad actors and a more secure future for the crypto industry.
FTX is not the first crypto exchange to collapse in the space and probably won't be the last, though it is unique in the depth of contagion left in its wake.
Its implosion has revealed several strengths and weaknesses in the industry, inspired a host of myths and misinformation, and prompted a call for increased regulation.
How Did We Get Here?
In a matter of days, what was once one of the top exchanges began to quickly unravel and come crashing down. Public scrutiny was seemingly sparked by a "discussion" via Twitter between Binance CEO Changpeng Zhao (CZ) and FTX CEO Sam Bankman-Fried (SBF).
CZ had shared that his exchange was set to liquidate the remaining position of his competitor's native FTT token, citing that he wouldn't support those who "lobby against other industry players behind their backs."
Following these back-and-forth tweets, a cascading event of FTT withdrawals took place, which quickly sent FTX into a liquidity crisis. This later revealed billions in mismanaged client funds, purportedly fraudulent loans with FTT used as collateral, and ultimately has led the company to file for chapter 11 bankruptcy for over 134 of its controlled entities — with liabilities that could be as high as $50 billion USD.
Not The First Time
Examples of exchanges collapsing go as far back as 2014, with the case of Mt. Gox, which at one point had over 80% of the global Bitcoin trading volume on its platform. In 2014, after it was hacked for nearly all of its assets, the company filed for bankruptcy — resulting in over half a billion USD in losses at the time.
Other more recent examples can be seen in the meltdown of the algorithmic stablecoin LUNA and the contagion surrounding it. As it collapsed it also brought down exchanges like Celsius alongside it. Others affected included crypto lender BlockFi, which to its misfortune was "bailed out" by FTX and has now been forced to close customer withdrawals yet again.
— BlockFi (@BlockFi) November 11, 2022
Fallout
Worse than the damage to the reputation of cryptocurrency and the industry as a whole, perpetrated by bad actors, is the loss of funds by individuals who truly believe in the good of the underlying technology.
Too many stories like the one below have become a reality for over a million individuals purported to have been affected by the collapse of FTX.
Looks like I lost a lot of money in the FTX thing. I didn't realize until now that Blockfi was pretty much rekt also.

I lost pretty much most of my money.

So.. sadly I have to liquidate my nft portfolio.

If anyone wants anything from jexcell or jeffsvault make an offer.

— jeffexcell ?? (@jeffexcell) November 18, 2022

In the wake of the implosion, there has been a flurry of myths and misinformation, however, there have also been several silver linings to emerge and necessary lessons to be learned.
Myths and Misinformation
With the FTX collapse involving hundreds of individual parties, various unknown agendas, and billions of dollars — it has brought with it a countless number of myths, rumors, conspiracies, misconceptions, and misinformation.
In the area of myths, rumors, and conspiracies, there have been allegations of polyamorous relationships between the top executives of the exchange, who are confirmed to have lived together in a $30 million USD Bahamian penthouse. In a report by CoinDesk, it was said that SBF and Caroline Ellison, the CEO of FTX's trading arm Alameda Research, were once in a romantic relationship. However, confirming this information is nearly impossible as it was sourced via "persons familiar with the matter."
Other conspiracies include amphetamine abuse and questions of political motivation, with stock trader Tara Bull tweeting "was FTX being used to launder money for the democratic party? World Economic Forum sponsored FTX on their website, which has now been removed," to which Elon Musk seemingly endorsed, responding with "a question worth asking."
While the allegations of money laundering remain unproven, it is fact that SBF was the second largest donor to the Democratic party, spending over $37 million USD in the last election cycle. Though several campaigns have already spent the money, there have been reports that some are looking to return the funds — although they are concerned that they may appear to be funding the fallen CEO's legal defense.
In the category of misconceptions and possibly misinformation is the New York Times interview with SBF, now labeled a "fluff piece." In brief, the article portrays Bankman-Fried as a charitable entrepreneur who went under due to being overly ambitious and does not mention anything surrounding the implications of fraud, mismanaged client funds, or any other pain points surrounding the collapse.
Twitter has broken just about every piece of this FTX story using blockchain analytics, while NYT is writing puff pieces on a criminal.

Feels like a turning point for citizen journalism and loss of trust in MSM.

— Brian Armstrong (@brian_armstrong) November 16, 2022
Emergence of Citizen Journalism
As pointed out by Coinbase CEO Brian Armstrong, citizen journalism has been breaking a majority of the news on the matter, with MSM playing catch up. However, the speed at which the news is broadcasted from citizen journalists can oftentimes sacrifice necessary legitimacy checks — leading to a two-edged sword that carries with it misinformation.
Leading Twitter spaces, like that of Mario Nawfal's saw over one million listener impressions at its peak and featured guests like Elon Musk, Charles Hoskinson, and more. Nawfal has said on several of his spaces that he and his team do everything they can to verify the information before handing it down or at the very least make it known that a particular piece of information is "unconfirmed."
Though, like the classic game of telephone, as the information gets passed from one person to another, it can often become misconstrued as fact.
At the peak of the FTX events, Nawfal ran a continuous Twitter space for nearly 72 hours and has continued to hold daily spaces since. One thing that is important to realize about citizen journalism is that it is up to the citizen listeners to go out and reverify information. The speed at which information is being disseminated is admirable but there is nothing wrong with reverifying that information.
For all the press spamming me, this is the show with Elon Musk and the various FTX whistleblowers. Enjoy!https://t.co/WvVyU2oGbB

— Mario Nawfal (@MarioNawfal) November 12, 2022
If we get news from CREDIBLE sources that we could NOT confirm, should we share them as UNCONFIRMED information, or not even mention until we confirm?

— Mario Nawfal (@MarioNawfal) November 17, 2022
Centralized Exchange Exodus
As of November 13, it was reported that over 5 billion USD in cryptocurrency had been removed from Centralized Exchanges (CEXs), with cold storage wallets like Ledger and self-custody solutions like TrustWallet receiving a massive influx of funds and users.
The move comes as nearly a million people are unable to access their funds via FTX, BlockFi, and more. The influx to TrustWallet was likely amplified by CZ's tweet on the matter, encouraging those who wish to use self-custody to first educate themselves on it.
As all of this takes place, a popular Web3 has remerged and is more important than ever, being, "not your keys, not your crypto." As said by CZ, it might only take 15 minutes to learn about self-custody from TrustWallet. Though the hot wallet application is still somewhat vulnerable to exploits and hacks — whereas a cold storage device like Ledger, which takes roughly 30 minutes to set up, is a safer option as it is not connected to the internet.
Hi Ledger users ?

Due to the recent events in the ecosystem, we're seeing a highly increased interest towards Ledger products. This has led to high volumes of incoming support requests. ?

?(1/7)

— Ledger Support (@Ledger_Support) November 14, 2022
Self custody is a fundamental human right.
You are free to do it at any time.
Just make sure you do do it right.
Recommend start with small amounts to learn the tech/tools first.
Mistakes here can be very costly.
Stay #SAFU

— CZ ? Binance (@cz_binance) November 13, 2022
Continued Contagion
In addition to BlockFi, other parties impacted by the fall of FTX include Institutional trading firm Genesis, with $175 million USD in locked funds, Galaxy Digital with a $76.8 million USD exposure, Sequoia Capital with a markdown of its $213.5 million USD investment to zero, Multicoin Capital with locked funds totaling over $800 million USD, and many others reported to be in similar situations.
Crypto companies and exchanges aren't the only entities impacted, a few of the collapsed exchanges' celebrity partners have recently been named in a class-action lawsuit, including Larry David, Tom Brady, Giselle Bündchen, Shaquille O'Neal, Stephen Curry, and more.
Road to Recovery

"Never in my career have I seen such a complete failure of corporate controls and such a complete absence of trustworthy financial information as occurred here," said John Jay Ray III, the newly appointed CEO of FTX, he added that "from compromised systems integrity and faulty regulatory oversight abroad, to the concentration of control in the hands of a very small group of inexperienced, unsophisticated and potentially compromised individuals, this situation is unprecedented."
The words from the attorney and insolvency professional that led disgraced energy titan Enron through rocky bankruptcy proceedings don't paint a very optimistic picture or shed much light on what's to come. However, underlying belief in the technology appears to be mostly intact across the industry.
Meme Culture 
One aspect of Crypto Twitter that has always been part of its culture but has since become a means of comedic relief is meme making. With an abundance of jokes surrounding the FTX collapse to be found on the platform, and even works from digital artists like Beeple portraying some of the more explicit conspiracies surrounding SBF.
While there's nothing wrong with trying to find relief, it's important to not make light of what is a very serious situation that has potentially seen nearly a million people lose access to their investments — in some cases, all they had.
Industry Recovery Fund
Looking to rebuild, Binance CEO CZ tweeted plans for an Industry Recovery Fund aimed at helping strong companies that might be having a liquidity crisis.
He stated that "crypto is not going away. We are still here. Let's rebuild," and invited other industry players "with cash" who want to co-invest to reach out.
The CEO says more details on the fund will be released soon.
To reduce further cascading negative effects of FTX, Binance is forming an industry recovery fund, to help projects who are otherwise strong, but in a liquidity crisis. More details to come soon. In the meantime, please contact Binance Labs if you think you qualify. 1/2

— CZ ? Binance (@cz_binance) November 14, 2022
Call for Regulation
Many mistake a call for regulation as a call for increased enforcement but as seen in the sentiments of Kraken Founder Jesse Powell, echoed by Coinbase CEO Brian Armstrong — the call for regulation is more so the request for clear operational guidelines from authorities like the SEC and CFTC.
11/ US lawmakers & regulators have some accountability too. You drove this business offshore because you refused to provide a workable regime under which these services could be offered in a supervised manner. Enforcement wrongfully focuses on convenient, on-shore good actors.

— Jesse Powell (@jespow) November 10, 2022
https://t.co/0HxlRiI6Sy was an offshore exchange not regulated by the SEC.

The problem is that the SEC failed to create regulatory clarity here in the US, so many American investors (and 95% of trading activity) went offshore.

Punishing US companies for this makes no sense.

— Brian Armstrong (@brian_armstrong) November 10, 2022

With U.S. regulatory authorities being either unwilling or unable to come to a clearly outlined guidance, it is becoming difficult for even the most complicit exchanges to operate. Clearly defined regulations and reasonable oversight will be necessary for the crypto and broader Web3 space to continue to grow.
Once defined, these regulations will work to thwart bad actors like SBF, or celebrity personalities who are simply looking to siphon off funds from the space — as seen in the case of Kim Kardashian and the SEC.
While there is certainly a very long road ahead, the infrastructure that is here now, the number of market participants, and overall underlying faith in the technology are higher than they've been in any previous crash or crypto winter since.
It is hopeful that lessons have been learned over the last few weeks, and that these events will not soon be forgotten as the space continues to push forward so that they might not repeat themselves.
In other news, see how central bank digital currencies could soon be a reality in the U.S.