Cult & Rain Pushes the Boundaries of Digital Fashion with Radical Sneakers
Shipping physical sneaker copies to NFTs through metaverse shopping.
Cult & Rain Pushes the Boundaries of Digital Fashion with Radical Sneakers
Shipping physical sneaker copies to NFTs through metaverse shopping.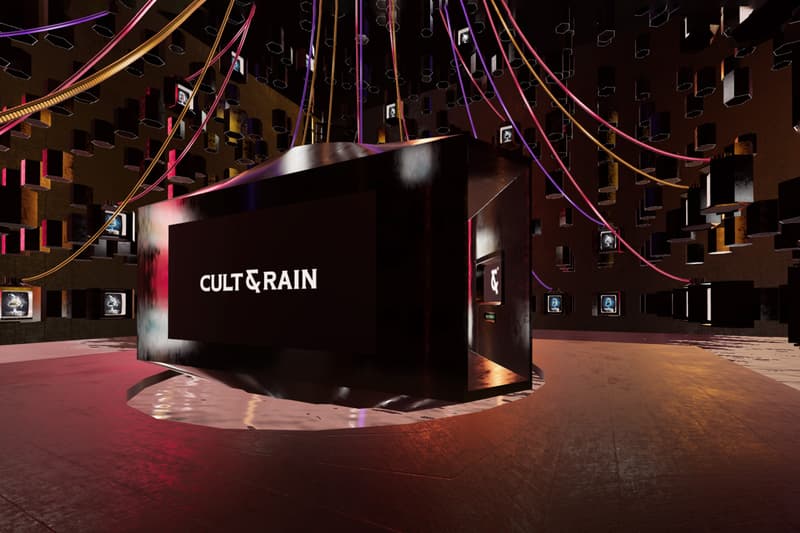 1 of 5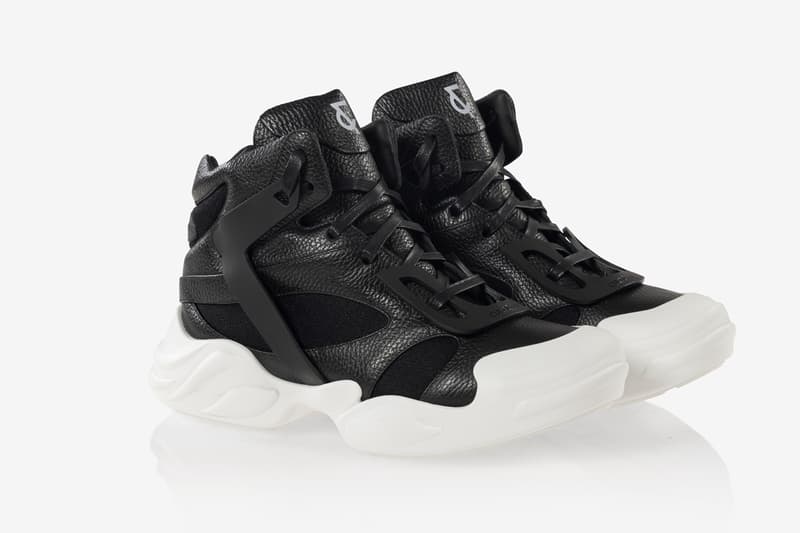 2 of 5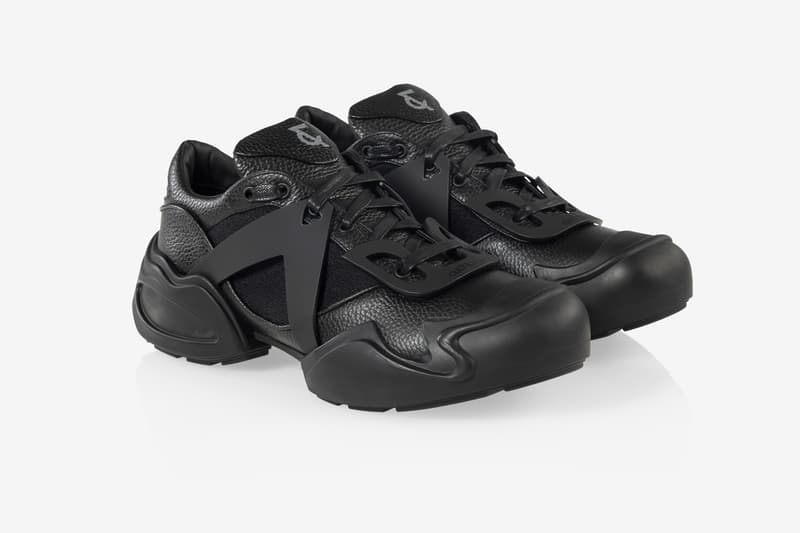 3 of 5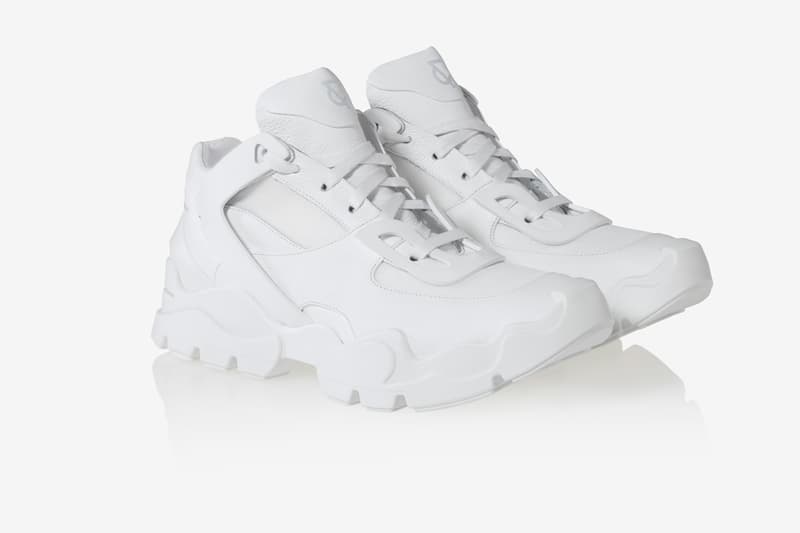 4 of 5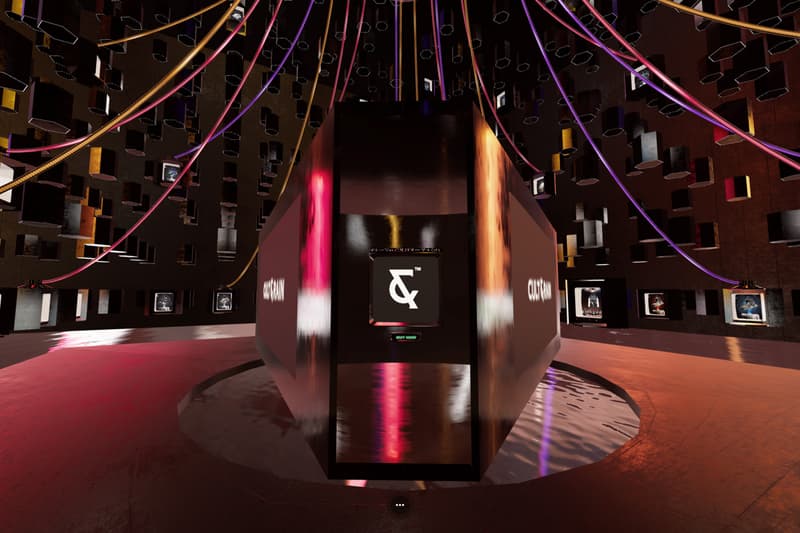 5 of 5
As e-commerce today accounts for a significant amount of retail sales, and continues to rise, Web3 has started to push brands to leverage new online sales channels with the open and decentralized internet.
Brands, especially those related to fashion, have begun harnessing Web3 to think outside the box and offer new digital solutions for retail sales and brand engagement. For instance, Puma issued new NFT-backed athletic sneakers during NYFW and is now building a 3D spatial metaverse for customers to eventually explore and possibly shop the brand in a new way.
Already doing so, Cult&Rain has combined the power of the metaverse and NFTs with the rise of e-commerce sales to offer its customers a new immersive shopping experience for exclusive digital and physical merchandise from inside the digital landscape.
Cult&Rain (C&R) first took off in February 2022, with the goal to create 3D-animated NFTs that would be matched with deluxe physical twins.
Since C&R's sold-out genesis drop of 1,406 4K-animated sneaker NFTs, holders have begun receiving identical Italian-crafted physical sneakers of their digital assets.
Unveiling the Titan Bubblegum ???, the shipping has begun! ?

For further details, peep the article: https://t.co/XbMA7IVswk ? pic.twitter.com/9iqv8YciHy

— Cult & Rain (@cultandrain) November 4, 2022

The C&R team comes from more than 20 years of leading design teams within the luxury fashion industry across New York, Milan, and Paris with a foundation in technology, making the production of digital high-end fashion, from day one, a seamless synergy.
In an exclusive interview with Hypemoon, C&R's founder and creative director, George Yang shared how C&R has tested the limits of digital fashion by trying out original and radical designs and concepts to offer the next wave of customers the highest quality product in both the real world and inside the metaverse.
"It pushes the envelope. Because we designed these shoes digitally first, with the metaverse in mind, we had to trick [the physicals] out to excite our customers," Yang told Hypemoon. "Digital first pushed us to be hyper-creative with the physicals and that's why these [sneakers] come out so crazy. In a good way, because we balanced [the two realms] and kept fine-tuning the structure, texture, and shape to match the 3D animations from the beginning."
Pushing the Envelope
Yang shared that when he first saw the Web3 community wanting physical twins to digital assets, a lot of the copies were extremely low quality and nothing original.
"If you buy a digital wearable, it's usually really radical. But then the physicals are generic basics because it's very challenging to produce original soles or get it to the digital's quality," Yang said.
After going through the detailed design process with manufacturers in Italy, C&R now views its physical products with digital counterparts as a competitive advantage.
Currently, its products are tailored towards two separate marketplaces — with the physical goods placed on reseller marketplaces like StockX and the NFT placed on marketplaces like OpenSea.
As the company continues its growth trajectory, it expects to eventually bridge both together.
"In the future, once we put a chip inside the physical, we can tie the digital and the physical truly together. That's going to be our next phase and I think that's what's going to happen," Yang said confidently.
Is 'Social Shopping' In Our Future?
With brands beginning to explore the many avenues of technology today, customers have seen numerous counts of digital twins issued through NFTs and gamified experiences in the metaverse.
However, C&R is set on keeping its focus simple — innovative physical designs that also blend well with the metaverse.
"For me, the future is virtual social shopping," Yang explained. "And that's why Gen Z is leading the way. They are fearless digital natives. They grew up around this, so they don't see a difference."
This week, C&R is planning on launching a "first-of-a-kind" metaverse shopping experience that integrates Shopify's new Web3 functionalities into its "Cultr World."
The new website revamp is loaded and the debut of our e-commerce site is LIVE. On November 30th, we're droppin' the new CORE ? Collection in Titan, Atlas, + Vega with icy white and black-on-black colorways!

? https://t.co/lI4a28qIay pic.twitter.com/icvvUfN63s

— Cult & Rain (@cultandrain) November 18, 2022
While C&R is not the first to sell products in the metaverse, taking that first step and actually going through it, is an experience that has been very complex for newcomers.
"We believe the future of shopping lies within social and metaverse commerce. For our seasoned collectors and curious Web3 users, the Cultr Shop experience provides a radical yet intuitive shopping UX. We are pushing boundaries of a virtual social shopping experience, yet very easy to use and transact," shared Yang.
A Community Of Customers
While C&R's Italian-made wearables continue to attract high-end customers and sneakerheads, its digital collectibles are specifically targeting Gen-Z and Web3 native users.
"We're excited because our customer base is Web3 natives but a lot of them we actually onboarded from Web2, because they understood C&R, we have physicals," Yang expressed.
Yang told Hypemoon that C&R already has hundreds of requests for the physical products from its Genesis collection.
For this reason, the company has selected its new "Core Collection" to be the first product available inside Cultr World, which will consist of 250 limited edition black and white premium leather sneakers. According to Yang, these take inspiration from the most popular silhouettes from its Genesis Collection.
C&R's unique approach in embracing radical design has certainly sparked the question as to whether the demand for the "physical" product is truly present in the NFT market.
According to Gen Z, 70% of users prefer their avatars to dress similarly to their IRL counterparts, looking to modern-day fashion trends to help style their online personas.
C&R also recently collaborated with WonderPals, Robotos, The Heart Project, HPPRS, and Deeze in offering another limited supply of NFTs that are pegged to IRL varsity jackets, which feature unique patches from each of the projects and their respective creatives.
Cultr Shop's grand opening will be on November 30, when attendees will be able to purchase sneakers from the core collection. To celebrate the launch, a live DJ set from the metaverse-born musician and 3D avatar, TEFLON SEGA will take place inside Cultr World and visitors will receive a POAP airdrop of a rare Decentraland skin.
.@CultandRain Metaverse Party ? celebrating our CORE Collection ? drop featuring special guest DJ @TeflonSega from @EMPIRE spinnin' LIVE from CULTR WORLD! ???

? Wednesday, November 30th
? 5PM eastern time zone
? https://t.co/6s38pzDfwQ pic.twitter.com/b08lfSKJds

— Cult & Rain (@cultandrain) November 21, 2022

In other metaverse news, Charli Cohen brings multiverse fashion through a gamified experience into 'RSTLSS'.