Dan Harmon's 'Krapopolis' Will Be Bringing More Than Just NFTs Into Next-Gen Animation
Hypemoon sat down for an exclusive interview with Krapopolis Supervising Director Peter Michel, and Blockchain Creative Labs President Melody Hildenbrandt and CEO Scott Greenberg, who collectively discuss the mechanics behind episodic voting and avoiding a streaming bundle distribution model.
Dan Harmon's 'Krapopolis' Will Be Bringing More Than Just NFTs Into Next-Gen Animation
Hypemoon sat down for an exclusive interview with Krapopolis Supervising Director Peter Michel, and Blockchain Creative Labs President Melody Hildenbrandt and CEO Scott Greenberg, who collectively discuss the mechanics behind episodic voting and avoiding a streaming bundle distribution model.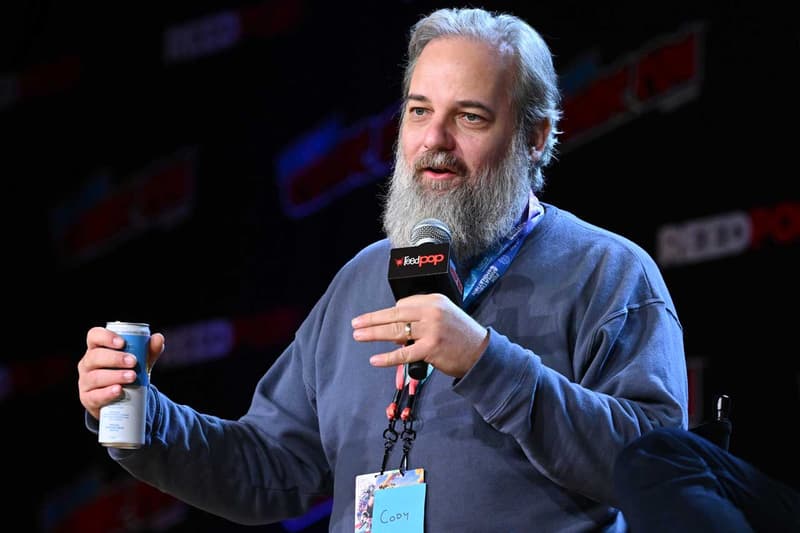 1 of 3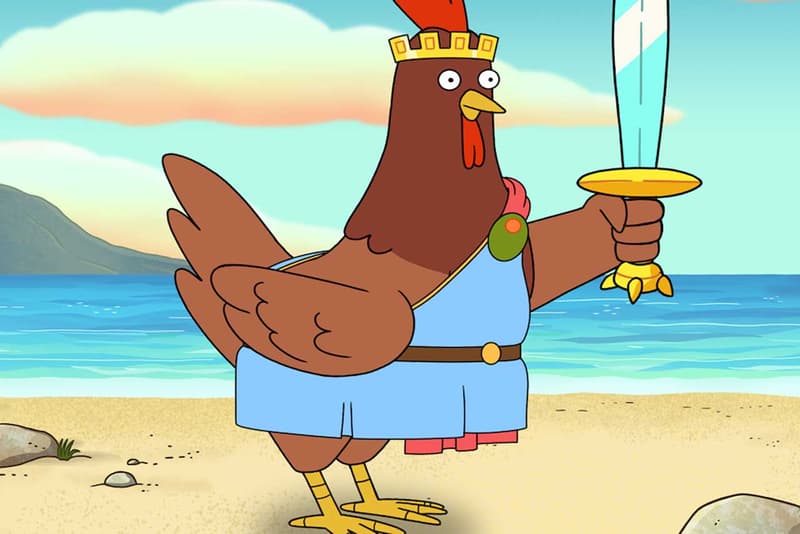 2 of 3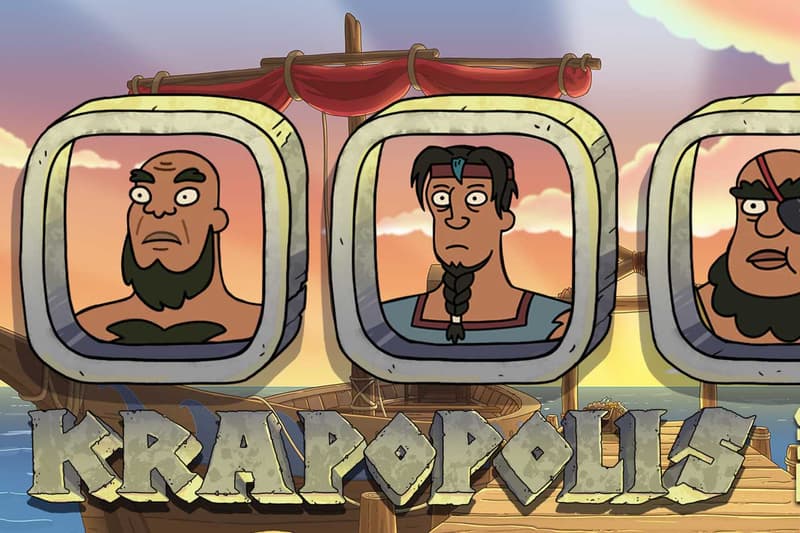 3 of 3
Earlier this month, FOX Entertainment's Web3 media arm, Blockchain Creative Labs (BCL) revealed that its upcoming animated comedy, Krapopolis, will soon allow owners of the series' NFTs – Krap Chickens – to appear in the program as a background character during its Season One finale. 
Set in mythical ancient Greece, Krapopolis tells the story of a dysfunctional family of humans, gods and monsters that try their hand at running the world's first cities – without trying to kill each other. 
Featuring the voices of Emmy Award winner Hannah Waddingham (Ted Lasso), Richard Ayoade (The IT Crowd), Matt Berry (What We Do in The Shadows), Pam Murphy (Mapleworth Murders) and Duncan Trussell (The Midnight Gospel), Krapopolis also has Emmy-winning writer and producer, Dan Harmon (Rick and Morty, Community) behind it, giving fans an immediate confidence boost in the future success of the series. 
Only two 'Keys to Krapopolis' NFTs, will be added to two existing Krap Chicken NFTs, the announcement read. Once the episode airs, the illustrated image of the holder's head as it was included in the show will also be added to the respective NFT.
"We want to really give fans early access to see how things are made," Greenberg told Hypemoon. "On one level, it's fandom, while also having access to buy-in to be involved. We're very excited because usually, you don't do these things. Now, you are about to see a show that really gets fans engaged early on, while investing into it and becoming part of its direction."
Greenberg described the future of creative control as a "one-to-one relationship," that allows for a more sophisticated relationship with the fan. 
"Unlike, say, a concert ticket, which has one-time use, we want our Krap Chickens to grant additional perks to fans over time," he explained. "When we first announced the Krap Chickens, we offered several features, including early-access to screenings and meet-and-greets with the cast and crew. But the 'Key to Krapopolis' proves that utility in Web3 can be eternal and only scratches the surface of what's possible in fan engagement."
Episodic Voting
Blockchain technology has undoubtedly become the catalyst in which mechanisms like episodic voting can come about. 
For BCL and FOX, Greenberg emphasized the importance of having a quality IP:
"The show has to be good, you know? You're backing the creator," he said. However, he clarified that BCL and FOX are "not advocating for a democratic creative process," but rather, a "limited-edition tool" that enables fans to be involved. 
"We're recruiting this limited-edition fan tool for them to be involved. We're giving them early access to see stuff and giving them the opportunity to engage. I think for Dan, it's not about where to take the storyline, but finding areas in the story where a fan can weigh in. For example, picking which character gets hit in the head with a fish. Since it's a token assault, fans can go vote online and can vote 100 times. I think for us, episodic voting is about the tools and mechanisms."
Expanding on Greenberg's point, Hildebrandt added that this mechanism is more of a "bi-directional experience" – an experience that differs for each fan at home. 
"There will be a moment where it's going to feel like an Easter Egg to those [Krap Chicken] holders and only those 500 people who have a chicken thigh are going to recognize that moment and feel like they are part of the show in that way."
Hildebrandt also revealed that BCL and FOX will continue to layer on these types of experiences in the future. 
"As Scott said, it's not a democracy in terms of how the creative product is made, but there are ways for fans to have differentiated experiences within the work that traditionally would be up to solely the broadcast show."
Into the Minds of Harmon and Michels
While Harmon was unavailable for comment, Hypemoon spoke with Pete Michels, Krapopolis's Supervising Director, who spoke more intimately to Krapopolis's creative side and Harmon's vision.
Michels also served as the Director on Rick and Morty, whose relationship with Harmon spans many years of creative collaboration together. 
Speaking to the mythos and Greek mythology behind the show's overall foundation, Michels says that its webs still impact us today. 
"There's a fascination that people have with Greek mythology, and Dan and I are among them," Michels told Hypemoon. "Mythology is studied in schools, movies have been made about it over the years, and mythology collections are still being published 3,000 years later. So much of it penetrates a lot of our storytelling today, making mythology ripe for animation with all of the intrigue, drama, gods, magic, and monsters."
For Rick and Morty fans, however, Krapopolis will look and feel differently. 
"Creatively, [it] differs from Rick and Morty in that we draw upon a cast of characters that people already know – ancient Greek gods and monsters. Hollywood has given us preconceived notions of what Zeus, Poseidon, or Athene look and act like – so you have to go against those old and tired conceptions and flip them around if you are going to have any chance of surprising and intriguing the audience," he explained. 
"If you are expecting Poseidon to be a looming old man with a great big beard, with long, white flowing hair and a fishtail – you'll be disappointed because he's nothing like that in the show."
Unlike the sci-fi world of Rick and Morty, where characters and the stories they tell are unlimited and come from other dimensions, Michel says that Krapopolis characters don't have that "electricity" and he and Harmon have only "recently invented the wheel." 
"The engineering of gadgets and devices with modern parallels is often a fun challenge," he added.
Turning to Web3 powered technology, Michel says that our streaming landscape has helped fuel the ways in which we watch television, making animation comedy the perfect medium for it. 
"Animation is the perfect medium for [Web3 application] since we can draw and animate much more quickly now, and have unlimited possibilities. Michel believes that animation has "always been about expanding the medium with the advances in technology."
However, inventing the wheel with new tech like this still has its challenges. "Our biggest challenge is producing content for Web3, while keeping the production of the show going at the same time. We work with a team of people whose role is to create interesting and fun ways to keep current and future fans engaged in a show that has not even premiered yet. Expanding into Web3 is the future of fan-base building for film and TV, and I think you will see more and more productions planning for it from the start." 
Even with the NFT integration, Michel says that they still want to differentiate Krapopolis from other IPs by "offering more than just the NFTs."
"That could come in the form of fan-based community building, merchandise, behind-the-scenes access, crew interviews, and more opportunities for show involvement through fan voting. At Krapopolis, our mission was always to be different and more unique when compared to other series on FOX and other productions that Dan and I have worked on. It's also a creative challenge as artists to not repeat ourselves – and since we know there will always be those comparisons, our goal is to avoid them and make the series look different in the art, different in the tone, and tell stories on an elevated level of writing."
Don't Expect a "Fox+" Streaming Service
From FOX Entertainment's perspective, Hildebrandt, who also serves as Chief Security Officer at FOX Entertainment, told Hypemoon that "[they] really wanted to think about a bigger picture question that was going to feed into FOX proper," which she says is the future of content financing and distribution.
Looking at the current streaming landscape and distribution models that platforms like Disney+, Hulu, Netflix, Paramount+, Peacock, and the like have embraced, Hildebrandt said that its decision a few years ago not to launch a bundle streaming service was "college contrarian" and in some ways, criticized. 
"Fox very clearly chose not to play in one distribution model of a big bundle," she told Hypemoon. "Now, I think the market's looking at that and saying that it was actually kind of prescient, because there's such a race right now and only a few parties are going to survive in terms of bundles. We think about this as a leapfrogging opportunity, as we don't have all of our eggs in one basket."
The December Scavenger Hunt
Beginning December 7, Krap Chicken holders must enter (and win) a scavenger hunt, which will grant them One Key. The first entrant to answer a series of Krapopolis-themed multiple choice questions correctly, will win a Key to Krapopolis. 
The more Krap Chicken NFTs an individual holds, the more chances they have to compete to win the prize. Another Key will be added to a Krap Chicken from BCL's treasury and auctioned off to the public on OpenSea through December 4. 
"The animation pipeline can be unforgiving at times, and that's just getting the series done in time to air," Michel says. 
"When you add all the necessary NFT meetings, development of ideas, and execution of the ideas into the mix, it can easily take your focus off the main goal – producing a quality entertaining show. On Krapopolis, we are fortunate to have the teams at Bento Box and BCL that does the heavy lifting for us, leaving Dan and I to focus on the series, but still being able to collaborate and keep the NFT and related materials on point stylistically."
The series is set to premier in 2023 and has already been renewed for a second season. It is produced by FOX Entertainment's animation studio, Bento Box Entertainment. 
In other NFT news, Original BAYC artist Seneca expected to release new works at Miami's Art Basel.