Isaac "Drift" Presents "Rebirth" Solo Exhibition At Art Basel
How Isaac "Drift" Wright continues to climb to new heights with his NFT photography.
Isaac "Drift" Presents "Rebirth" Solo Exhibition At Art Basel
How Isaac "Drift" Wright continues to climb to new heights with his NFT photography.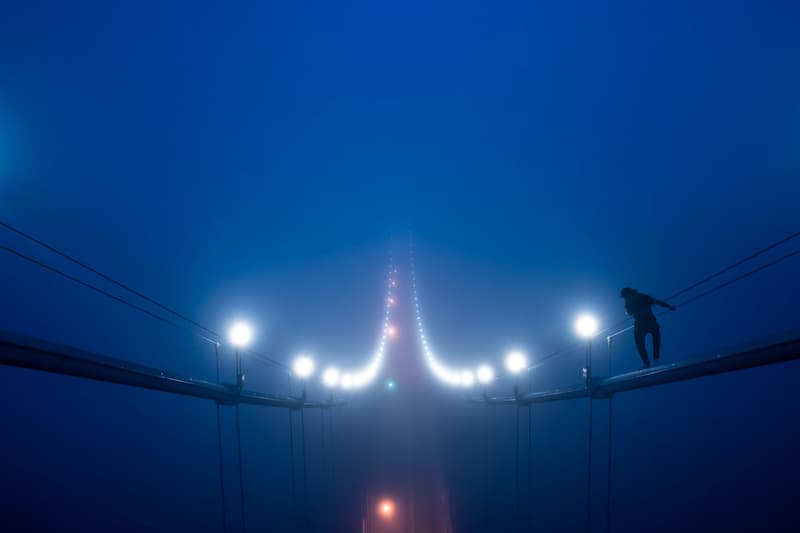 1 of 3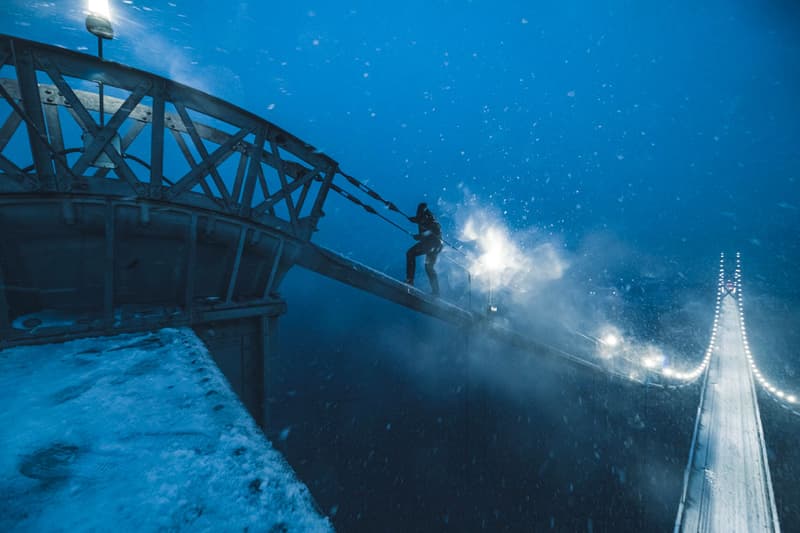 2 of 3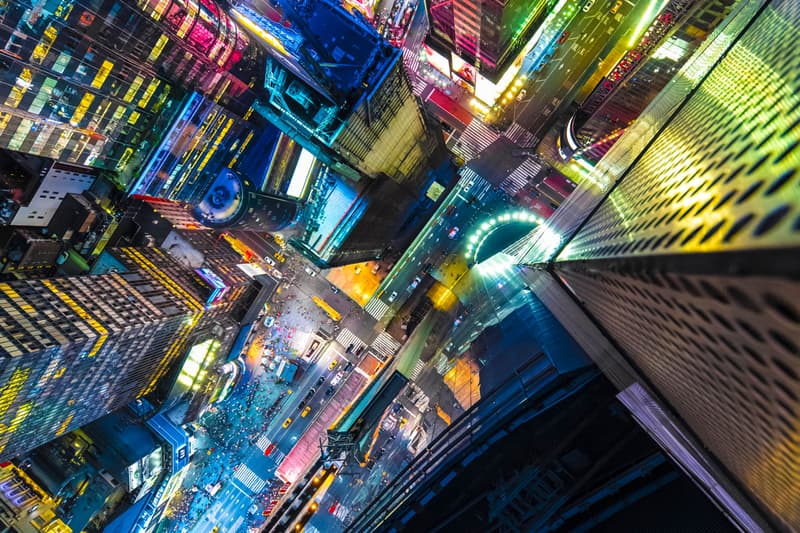 3 of 3
There aren't very many stories in the NFT space quite as inspiring as that of Isaac "Drift" Wright, an honorably retired Army special operations veteran who has faced injustice as a result of his art — a setback that Drift would harness to become one of his greatest strengths.
The Journey
For Drift, photography was primarily a way to cope with PTSD and depression, with the nature of his photography taking him to extreme heights in various cities around the United States and now around the globe — examples of this can be seen in his most popular NFT series "Where My Vans Go."
Though his work was not always popular or seen as bringing light to the world as it is now. Instead, some would have liked to see that light extinguished and Drift in a cold concrete prison cell.
On his website, Wright shares that he was arrested, unarmed, and at gunpoint outside of Flagstaff, Arizona — which he later learned was a part of a nationwide warrant issued for the alleged crimes of entering areas in Cincinnati unlawfully and taking pictures.
"Using a picture of Isaac holding a handgun while in the service and with his military training police perpetuated a narrative that Isaac was a PTSD-ridden threat to society and arrested him with 15 officers and an attack helicopter," reads the site.
Following this, Drift was incarcerated without bond for two months in Arizona while he awaited extradition to Cincinnati. He was then charged with three counts of F2 Burglary, a second-degree felony, just one step below a first-degree felony like murder.
Thankfully, Drift beat his case and went on to turn one of his most trying times into one of his biggest strengths.
I know there's a paywall so I will post the article here as well. Outlined is how my military service has been used against me to paint me as someone that is a threat despite having no criminal record. Also outlined is how I've been held at gunpoint unarmed three times now pic.twitter.com/T2lZMJvAxl

— Drift (@DrifterShoots) June 4, 2021
First Day Out
Celebrating the first anniversary of his first day out of jail, Drift released "First Day Out," an open edition NFT created to raise funds for The Bail Project, a nonprofit organization that covers bail for prisoners who cannot otherwise afford it.
As a result of the release, over $1,000,000 USD was donated to the project, all via smart contract, and built from the ground up as Drift would later share in a tweet.
The open edition features two visuals that can be toggled — a video of Wright dancing barefoot in the grass as he celebrates his freedom on his first day out of jail and a still image of a self-portrait on a bridge overlooking NYC.
"Where there is a voice, there is hope, and hope must continue at all costs so always express and express honestly," wrote Drift.
He added that "when you forget what the sun looks like, remember a greater light lives within; exist in incandescence and rain or shine, reign with shine. If you acted in pure intention, then you need never fear a jail cell for the universe is on your side. There comes a time where what is done in spirit supersedes legality so ride the river, war with the wind, dance with the devil and go beyond. Everything you need is on the other side."
10,351 mints. Over 1 million dollars raised to free those incarcerated. We did it on our smart contract and site, we built it from the ground up and took complete ownership.

A historic day for the space and for photography.

To the moon and never back???

— Drift (@DrifterShoots) April 10, 2022
New Heights
Selling millions of dollars worth of art and raising over a million for a charity might be a peak moment for some or a chance to "retire," and rightfully so — however, that has not been the case with Drift.
He continues to push the boundaries of what is possible with his work and in so, has reached new heights both literally and figuratively. The artist has since climbed the Eiffel Tower, sold works at renowned auction houses like Sotheby's, and recently become the first creator to mint and sell their work through Instagram's NFT platform — which sold out in seconds.
I'm excited to be the first creator to mint and sell on Instagram!

Today at 5pm PT / 8pm ET I will be listing an edition of (50) Digital Collectibles on Instagram for $999.99 each, titled 'Learning to Handle Change'. All collectors are eligible to receive a signed print pic.twitter.com/qpk15AfOo8

— Drift (@DrifterShoots) November 8, 2022
Miami
For those looking to see Drift's work in person or potentially meet him, he recently posted RSVP links for a solo exhibition he'll be doing during Miami's Art Basel in partnership with Art Life.
The exhibition will feature various works from Drift, including an enormous original of one of his recent Times Square works, as well as unseen works.
Alongside exhibits 1-4 below pic.twitter.com/3QyhTsrbod

— Drift (@DrifterShoots) November 27, 2022
Doing a physical solo exhibition in Miami during Art Basel (Yes this big boy will be on display) along with some unseen work.

RSVP link is below ⬇️ pic.twitter.com/QnbQokw5E9

— Drift (@DrifterShoots) November 27, 2022

Drift is often quoted saying "to the moon and never back," something he lives by as he continues to inspire creators, collectors, and viewers of his work from around the globe. Proving that no amount of adversity can stop you from bringing something beautiful into the world should you have the willpower and fortitude to pursue it.
In other news, see how Art Basel's rich history is now spearheading today's digital renaissance of collectibles.