FFFace.me Leverages Metamarketing and AR Fashion For Customers To Create Branded Content
Presenting the next wave of engagement for consumers and brands through digital garments.
FFFace.me Leverages Metamarketing and AR Fashion For Customers To Create Branded Content
Presenting the next wave of engagement for consumers and brands through digital garments.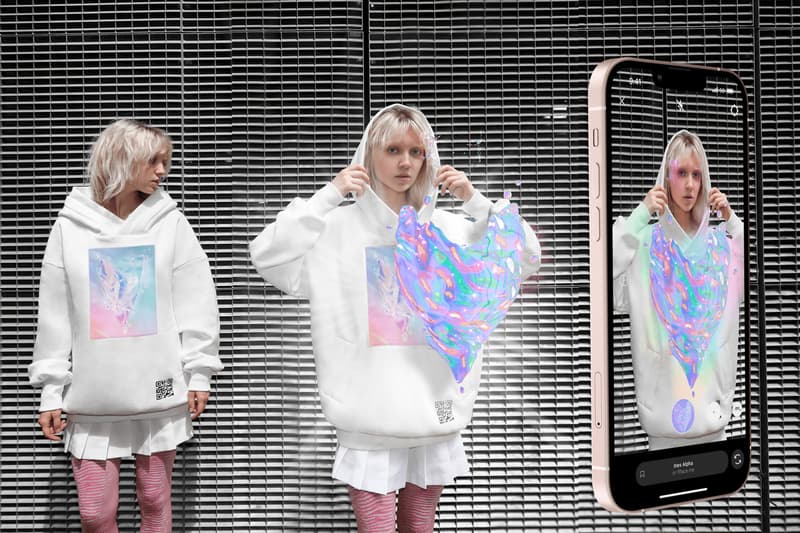 1 of 4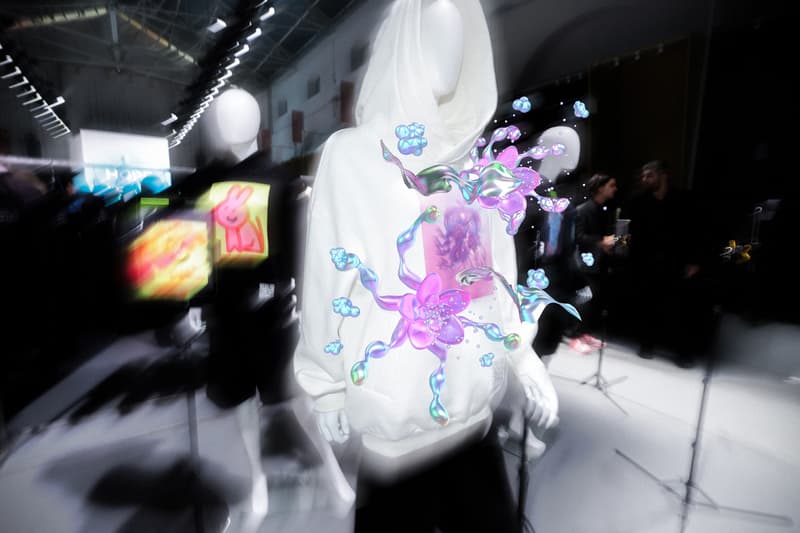 2 of 4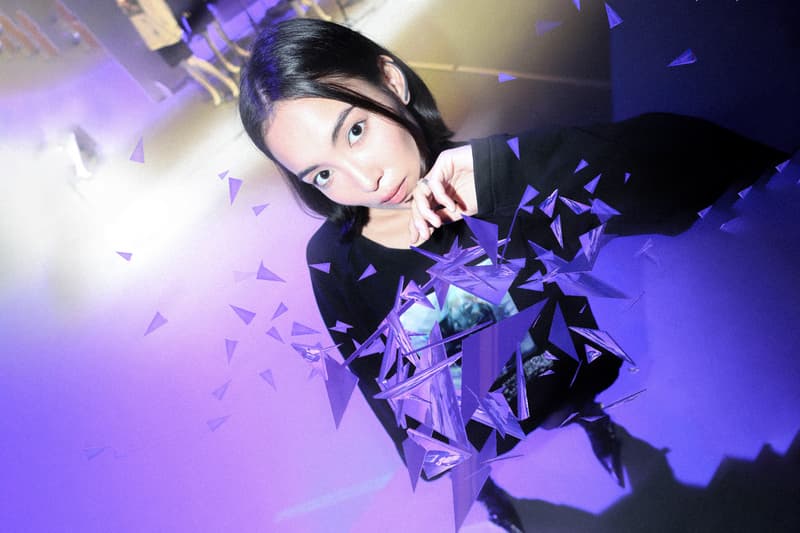 3 of 4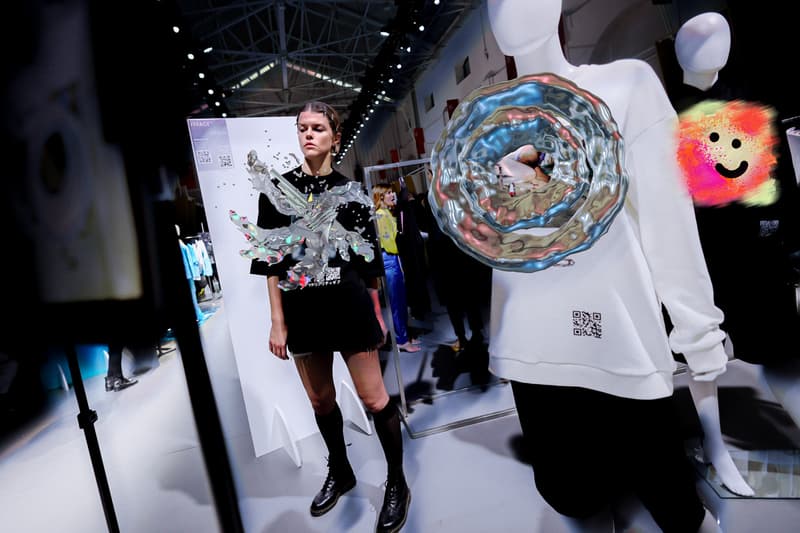 4 of 4
As the world continues to evolve and step into the next phase of the web, traditional marketing channels and campaigns have lost consumers' awe with flat magazines, billboard ads, and cable TV commercials.
With everyday life occurring online more than ever before, companies have begun to look inside the metaverse for a new guide to marketing today.
The rise of metamarketing has come about as a new way for brands to engage and receive customers' personal data through interactive participation without users fearing the exploitation of their information.
Currently, brands in practically every industry have started to enter the metaverse and begin to explore Web3 tech, and FFFace.me is here to make that big step a bit more seamless.
FFFace.me is an award-winning Metamarketing agency that creates digital clothing, metaverse projects, AR filters, and virtual influencers. The agency has provided work for some of the biggest names today, including Meta, Adidas, Visa, Puma, and Porsche.
In an exclusive Hypemoon interview with FFFace.me's CEO and co-founder, Dmitry Kornilov broke down the purpose of metamarketing while expressing the demand for digital fashion and AR garments today.
"Old-fashioned marketing was about pushing information into consumers' minds to make them buy things. This marketing was a one-way road. People eventually became aware of how it worked and started to resist it," Kornilov explained to Hypemoon.
Without viewing the customer as an object for manipulation, metamarketing challenges brands to retire previous advertising methods and instead provide engaging experiences to personally interact with customers.
"Metamarketing sees the consumer as a subject, metamarketing experience is a two-way road," Kornilov added.
As a result, FFFace.me has applied its expertise to assisting fortune 500 brands to retire old marketing campaigns into new and sustainable Web3 efforts.
As AR is expected to grow at a compounded annual rate of 41.5% between now and 2023, FFFace.me has harnessed the power of AR to issue free "products" or filters to users on social media — to inspire users to create content and engage with the brand online.
Since 2020, FFFace.me has been working with Pepsi to implement AR products and digital clothing for the beverage brand's social media pages and consumers.
#Semi-#digital #clothing for #Pepsi ?

More than 1 mln. Impressions from content in social media.

Over 12% engagement growth on the Instagram page of Pepsi Ukraine during the #drop launch. ⚡️

First ever #FMCG brand to participate in the #FashionWeek. pic.twitter.com/vFaj9afpOg

— FFFACE (@FFFACE_me) August 2, 2022
The campaigns were a huge success as more than 40 million users generated content with Pepsi's branding and logos through FFFace.me's filters and clothing.
Semi-digital clothing is a "cross-dimensional" concept to Kornilov.
"It combines the benefits of physical clothing, like tangibility, stylish design, and high-quality materials, with the benefits and opportunities that digital design brings – the ability to use materials that are not available IRL and add more than one digital layer to one physical clothing item," Kornilov told Hypemoon.
With new tech, the fashion industry has dramatically changed over the last twenty years as Kornilov sees that the main product of fashion has changed from physical looks seen IRL or in magazines to online content, through social media and the metaverse.
Therefore, brands have turned to digital fashion for user content creation and engagement with products in a new way.
Concept by @DmitryKornilov3 https://t.co/k67ctulqxW pic.twitter.com/8ZEDhzfCxf

— FFFACE (@FFFACE_me) July 23, 2022
"We've found that digital clothing doesn't stick much because people still want their clothing to be something tangible. That is why we invested a lot in Semi-digital clothing, combining physical and digital fashion benefits. Now we see that this trend is growing," shared Kornilov.
This month, FFFace.me launched its first digital-only clothing line with the help of its own "virtual human," Astra Starr, and artificial intelligence. Users are able to bring digital clothing to life by using any smartphone camera to view the item on their body. With virtual technology, the clothing is much more interactive and presents itself in ways that physical items are unable to.
As FFFace.me's primary mission is to reduce the barriers of entry to AR clothing garments, the first thing they did during the design was to get rid of the external app downloading process from experience.
"We understood that people don't download the apps, and even if the app allows a better design, we still need to use something the user already has in his pocket. That is how we understood that we should create everything based on Instagram functionality. Everyone has it, and everyone knows how to use it," Kornilov explained.
FFFace.me also brought a live example of its semi-digital fashion to the runway during this past September's Milan Fashion Week in partnership with the clothing brand, FINCH.
https://t.co/kyHkF0rHRk x FINCH Semi-digital #Clothing at #MilanFashionWeek ?
Relish it with us in the overview we made for you! pic.twitter.com/2ekNIMkPvI

— FFFACE (@FFFACE_me) September 29, 2022
FFFace.me and FINCH worked with seven different international digital artists to present a variety of t-shirts, hoodies, and sweatshirts that turn into animated pulsating artwork when the QR code is scanned.
"In modern society, we pay more and more attention to how details in content look, and today the majority of our opinions are based on how you represent yourself on social networks, not in real life," said Kornilov.
With the technology at hand today, FFFace.me and the artists involved were able to go beyond physical capabilities and make a statement on how the future of fashion should look with AR.
In other Web3 and fashion news, Charli Cohen brings multiverse fashion through a gamified experience into 'RSTLSS'.