FIFA World Cup Influences Teams NFTs and Crypto Tokens
Football fan engagement makes waves in crypto token prices and NFT collections.
FIFA World Cup Influences Teams NFTs and Crypto Tokens
Football fan engagement makes waves in crypto token prices and NFT collections.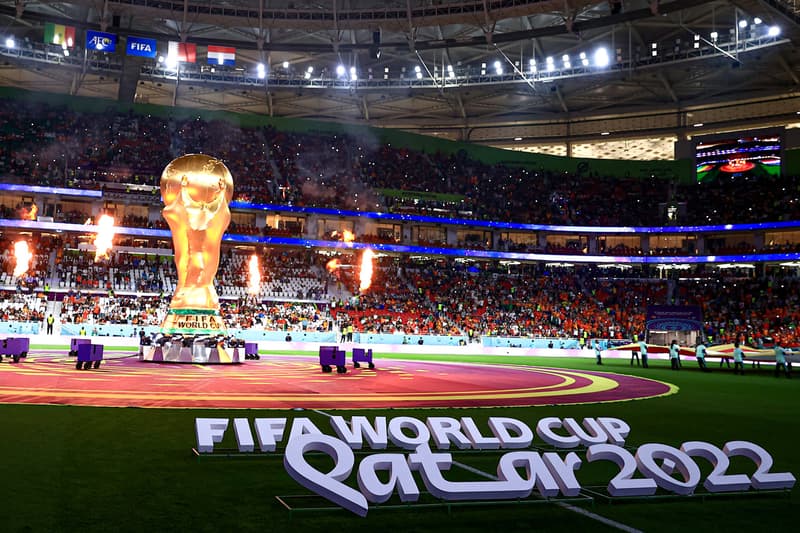 The FIFA World Cup is here and with the first-ever World Cup taking place in the Middle East, more viewers than ever are expected to tune in and watch their favorite football teams compete.
As the 2018 World Cup recorded more than 3.5 billion viewers, this year's is projected to easily top that and any other leading sports event this year.  With the most hyped-up sports event of the year, 20.5 million Americans are anticipated to place bets on the month-long football tournament.
According to the American Gaming Association, over $1.8 billion USD is estimated to be placed in bets by American adults during the current World Cup competition.
However, with the increased presence of national football teams in Web3 this year, the existing tournament seems to be sparking great impacts on the team's NFT collections and crypto token prices.
KuCoin discovered that 70% of crypto investors are watching the World Cup and just about half (48%) of those are interested in trading fan tokens during the next month.
Since the start of the World Cup, the Peruvian team token (FPFT) has risen by 11%, with Brazil's (BFT) and Spain's (SNFT) both decreasing by 19% and 9%.
In July 2022, "The Saudis" launched as a free-to-mint Saudi Arabia-Themed NFT collection. With the recent unexpected Saudi Arabia victory against Lionel Messi's Argentina team, The Saudis NFTs have seen its floor price rise by more than 25% as well as the collection's market cap rising by approximately 24%.
On the flip side, the Argentine Football Association Fan Token (ARG) dropped over 20% within 24 hours after the team's IRL loss.
As many fans were planning on the team's win against Saudi Arabia, the token seemed to pick up prior support – raising the token price to $9 on November 18. After the team's loss followed by the token's dip, the ARG now hovers around $5.
With Portugal's eighth World Cup appearance this year, many bought into Portugal's fan token (POR) days before the event began. Yet, despite Portugal not playing its first match of the Cup yet, POR has already dropped from $7 to approximately $4.5 ahead of the team's game.
Given 42% of football fans among crypto investors are interested in investing in sports NFTs, the World Cup has served as a bridge for sports enthusiasts and Web3.
Messi can currently be seen featured in the World Cup commercial with Adidas and the sports brand's-owned Bored Ape Yacht Club Ape, "Indigo Herz."
When football is everything, impossible is (probably) nothing. https://t.co/A7MdsJcMOh

— Indigo Herz (@indigo_herz) November 14, 2022
Additionally, Messi recently signed with the fantasy football blockchain game, Sorare — as the newest Athlete Ambassador next to the French soccer star, Kylian Mbappé.
Superstar rival, Cristiano Ronaldo was also pictured in Binance's newest commercial airing during the World Cup for the launch of the footballer's series of NFTs, "The CR7 NFT Collection."
The animated NFT collection which launched on November 18 celebrates Ronaldo's iconic legacy and success in football over the past two decades in the sport.
Your journey with @Cristiano Ronaldo begins here.

Join us on #BinanceUS to get started!

https://t.co/CO8J4fkY1R pic.twitter.com/UGhFgTqRZw

— Binance.US (@BinanceUS) November 18, 2022

With the start of Ronaldo's possible last run at the World Cup trophy, the CR7 NFTs have accumulated over $250,000 USD in sales volume since mint on Friday.
FIFA has also accepted Crypto.com as a new Official Sponsor for this year's World Cup. Visa also expanded its 15-Year FIFA partnership with Crypto.com for a Web3-driven campaign. Visa and Crypto.com's "Masters of Movement" initiative started ahead of the games with five abstract NFTs inspired by the iconic goals of five legendary footballers.
The Masters of Movement experience is now currently taking place in Doha at FIFA's Fan Festival where guests can participate in short-timed soccer matches and receive a free NFT — if able to successfully score a goal.
In other NFT news, Art Basel's rich history is now spearheading today's digital renaissance of collectibles.