FTX Catastrophe and Crypto Winter Can't Stop These DeFi Protocols
With Aave users making the best of a bad situation, and Uniswap seeing more volume than Coinbase.
FTX Catastrophe and Crypto Winter Can't Stop These DeFi Protocols
With Aave users making the best of a bad situation, and Uniswap seeing more volume than Coinbase.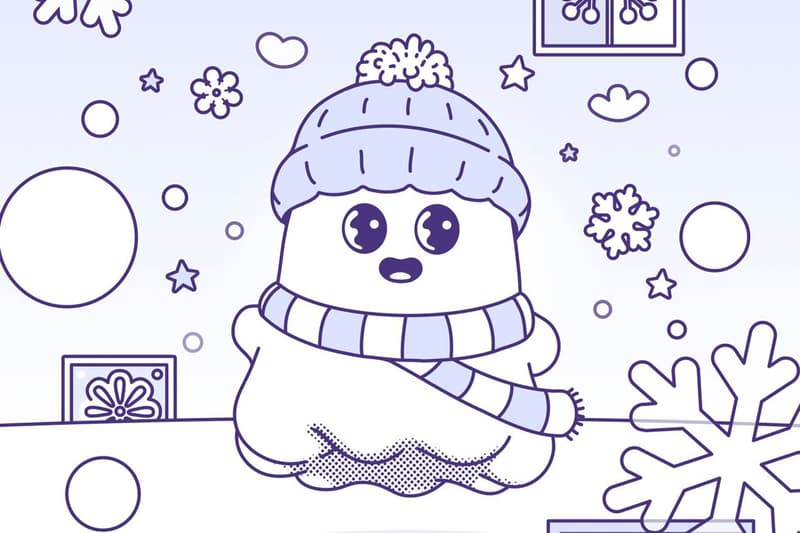 Despite a severe crypto winter and the catastrophic collapse of FTX, several decentralized finance protocols like Aave and Uniswap continue to thrive and show no signs of slowing down.
In fact, by design, a majority of decentralized applications (dapps) and protocols are continuing to operate without interruption — with some even finding opportunity in the chaos.
Catastrophe and Contagion
"Never in my career have I seen such a complete failure of corporate controls and such a complete absence of trustworthy financial information as occurred here," said John Jay Ray III, the newly appointed CEO of FTX.
These comments from Ray carry considerable weight, as he was the attorney and insolvency professional that led disgraced energy titan Enron through one of the ugliest bankruptcy proceedings in U.S. business. To put things into perspective, over the four years leading up to the bankruptcy, investors lost over $74 billion USD as a result of the Enron scandal — not too far off from the estimated $50 billion to be lost to the FTX collapse.
Speaking on FTX, Ray added, "from compromised systems integrity and faulty regulatory oversight abroad, to the concentration of control in the hands of a very small group of inexperienced, unsophisticated and potentially compromised individuals, this situation is unprecedented."
Currently, there is no telling how far the contagion spreads. Numerous platforms have come forward to either share they've written off investments or have funds stuck on the insolvent FTX platform. Examples of these include cases like Sequoia Capital marking down its $213.5 million USD investment to zero and cases like Multicoin Capital, which has over $800 million USD in funds locked in the exchange.
Best of a Bad Situation
DeFi protocols are singing a different song though, with several like Aave finding silver linings in the meltdown.
On Wednesday, November 16, Gemini Dollar (GUSD) lending rates spiked to upwards of 73% as Aave users capitalized on the freeze of Gemini's lending provider, Genesis.
Speculators both pulled their GUSD holdings and began mass borrowing of the asset, while others began to short the stablecoin. The extremely high-interest rates were reached as an attempt to maintain liquidity as mass withdrawals and borrowing continued.
Essentially, users were able to profit by simply holding GUSD. A similar event happened again over the weekend, on November 20 according to charts on the lending platforms website — this time reaching over 90%.
Insulated by Design
Around the same time, decentralized exchange (DEX) Uniswap saw impressive milestones as users looked to move funds off centralized platforms.
The DEX saw a new user high with over 55,000 active daily new transaction wallets and briefly became the second-largest exchange after Binance for Ethereum trading.
On November 14, volume for related pairs reached as high as $1.1 billion USD, with Binance at $1.9 billion USD, and Coinbase at $600 million on the same day.
Hayden Adams, the protocol's founder tweeted that data along with the question, "DEX starting to replace CEX?"
New users of Uniswap's Web App reached a 2022 high.

Self-custody and transparency are in demand and users are flocking to what they know and trust.

Let's keep building. pic.twitter.com/IwPqTmx58J

— Uniswap Labs ? (@Uniswap) November 14, 2022
CEX or DEX?
The choice is yours — the main benefit of a DEX is that you, the user, has full control over your assets and can withdraw at any time. Right now, this is one of the biggest advantages to utilizing a DEX over a CEX, as we've seen platforms continue to freeze and halt withdrawals of client funds, which in some cases are never seen again.
DEXs are still vulnerable to liquidity crises and hacks but that's not what keeps most from using them. Instead, it is the misconception that they're difficult to use, something that platforms like Uniswap have proven is quite the contrary by putting UX and UI first.
"When I built the Uniswap Protocol in 2018, it was an experiment to see if I could create something that fully embodied the values of Ethereum: transparent, secure, and accessible. Since then, it has grown and evolved in ways I never imagined," shared the platform's founder.
With contagion and fallout from FTX continuing to impact other CEXs, it may be time to start exploring more decentralized platforms or at the very least become familiar with them in case of future need.
In other news, see how the FTX collapse may have presented a silver lining.