Gary Vee Displays 'Practical Optimism' for NFT Tech
As he continues to build in the space with second VeeCon dates announced and Flyfish Club location revealed.
Gary Vee Displays 'Practical Optimism' for NFT Tech
As he continues to build in the space with second VeeCon dates announced and Flyfish Club location revealed.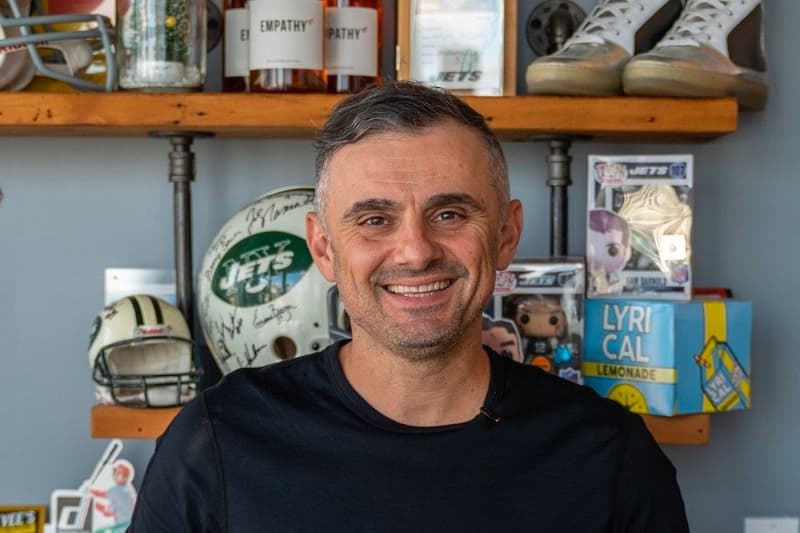 When asked to define himself in a sentence, Gary Vaynerchuk said he only needed two words, "Practical Optimism." He said this is how he approaches life, business, and entrepreneurship.
This approach has been seen repeatedly as he builds out the VeeFriends intellectual property (IP) and throughout his other ventures. The NFT brand which started in 2021 has now had countless successful collaborations with names like Macy's, UNO, Reebok, Ledger, and many more.
The latest news to come from Vaynerchuk is the announcement of the dates and location for his second-ever VeeCon and the reveal of the Flyfish Club (FFC) location in NYC.
VeeCon 2023

Held at the US Bank Stadium in Minneapolis, VeeCon 2022 attracted over 7,000 attendees, bringing together individuals from business, Web3, and pop culture. Speakers included names like Pharrell Williams, Fewocious, Beeple, Jim Kwik, Betty, and many more.
As for VeeCon 2023, a speaker list is yet to be announced, though VeeFriends has shared that the event will take place in Indianapolis, Indiana from May 18 to May 20, with more to be shared early next year. Forms for those interested in speaking or hosting satellite events have been launched on the brand's website — along with information and guides on accommodations.
In a Twitter space on the upcoming VeeCon, Vaynerchuk said "I've got a big strategy of unofficial events," explaining that there are several large sub-communities of VeeFriends holders, like the Mint Minks, Hangout Hawks, and Gift Goats. He added that he'd like to see these groups get together and that their unofficial events will lead to increased community building.
Like its last event, tickets for VeeCon 2023 will be airdropped as NFTs to VeeFriends Series 1 holders, with a snapshot said to be taking place in early 2023. Like everything in the VeeFriends ecosystem, there is a sort of gamification — for example, holders of multiple Series 1 tokens may sell off their extra tickets, creating an opportunity for others to join the event or attempt to resell.
Tickets for the first VeeCon were designed by Chromie Squiggle artist and Art Blocks founder Erick "Snowfro" and received a lot of secondary interest and hype based on that fact alone. Though Vaynerchuk has said they'll be exploring a different approach for the art of the latest VeeCon, with more detail to be shared soon.
#SeeYouatVeeCon https://t.co/7WTCbDiRaq

— Andy Krainak (@krainak) November 8, 2022
Flyfish Club
Co-founded by Vaynerchuk, FFC is an exclusive fine dining club that utilizes NFTs to enable token-gated experiences.
The club has just been revealed to be situated in the Lower East Side of Manhattan, just a few blocks from SoHo, on 141 E Houston St.
Designed by acclaimed architect Roger Ferris, the club spans over 11,000 square feet and three floors, which are said to include a cocktail lounge, an upscale restaurant, an intimate omakase room, an outdoor space, and more.
Membership to the club was offered in two tiers of NFTs which are both now sold out, retailing at 2.5 ETH and 4.5 ETH. The floor price on secondary markets for the primary token currently sits at 3.7 ETH or approximately $4,440 USD at the time of writing. The more exclusive token, which includes access to the omakase room, is currently at a floor price of 10 ETH or roughly $12,000 USD at the time of writing.
The search is over. @Flyfishclub location secured.

?141 E Houston St, NYChttps://t.co/RSXOcSzjxb pic.twitter.com/jyORFcr87g

— Gary Vaynerchuk (@garyvee) November 11, 2022
Despite a turbulent bear market, Vaynerchuk continues to both figuratively and literally build with NFT technology. As can be seen in the names of his VeeFriends characters, the serial entrepreneur believes in the power of traits like positivity, kindness, compassion, and more.
Closing his last VeeCon, Vaynerchuk said "if you are happy, you must take on the responsibility to make positivity louder."
In other news, Sorare looks to Lionel Messi in bringing the NFT sports game to additional fans.