Should Metaverse Fashion Be More Than Pegging Items to Real World Counterparts?
Digital fashion house 'House of Blueberry' sat down in an exclusive interview to explain metaverse-born apparel that drives user identity today.
Should Metaverse Fashion Be More Than Pegging Items to Real World Counterparts?
Digital fashion house 'House of Blueberry' sat down in an exclusive interview to explain metaverse-born apparel that drives user identity today.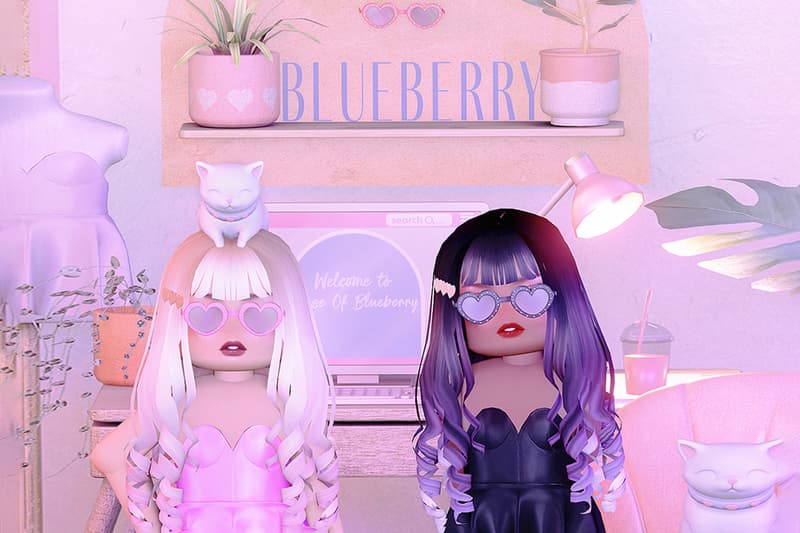 Depending on where you fall on the spectrum of overproduction, environmental sustainability, and/or accessibility within the fashion industry, the question of whether digital fashion is here to stay may vary in perspective.
Right now, we have seen legacy brands like Gucci, Prada, Nike, and more begin to experiment with the metaverse, designing digital apparel that is also tied to their real-life counterparts – opening up additional revenue streams and new forms of accessibility.
We've also seen digital-first houses like Dress X and The Fabricant, who have taken the approach of "virtual only," prior to the growing interest in exploring the metaverse.
So, how do elements of "tastefulness" and "oversaturation" come into play, if at all, when these brands continue to release limited-edition apparel that seem to "always" be attached to their real-world counterparts?
Does a high frequency of pegging the virtual item to its physical counterpart take away from the appeal that digital fashion offers to today's "digital native?"
For more than a decade, House of Blueberry (Blueberry) has been designing and producing metaverse-born clothing for today's generation of users to have on-trend clothing that they resonate with and can deck their avatars out in on metaverse platforms.
Launched in 2012 by Mishi McDuff, in her capacity as a solo creator on Second Life, Blueberry has sold more than 20 million digitally-born clothing assets to date. Capitalizing on today's rising trend of online self-expression, the digital fashion house offers more than 10,000 different SKUs that have captured the attention of its 400,000 customers.
Platforms like Roblox have already demonstrated the high demand for digital fashion, with two in every five online users claiming that their online self-expression matters more than it does in the physical world.
In an exclusive interview with Hypemoon, McDuff and Blueberry COO, Katherine Manuel, shared the significance of creating "metaverse-born" pieces (rather than making digital twin copies for their IRL counterparts) and why the virtual world alone is more relevant to today's rising generations.
"The more we see technology advancing and communities being formed in virtual spaces, those wearable assets that an avatar wears will be just as important as what you decide to wear when you're coming to work or going out to socialize with your friends," Manuel told Hypemoon.
Avoiding the Pitfalls of Sourcing, Manufacturing, and Distribution
Without a doubt, today's embrace of digital self-expression has significantly changed how the retail industry approaches consumer trends – as users now have the ability to switch their "look" at the click of a button.
As individuals want to dress their online avatars similar to how they would like to see themselves in the real world, Blueberry believes that this generation is best served by providing them with "digital-only" clothing – rather than pegging the virtual item(s) to their physical counterparts for them to wear.
"We take real-world ideas and inspirations from the brand's products, and really show the magic of the metaverse to [a product] that feels more endemic to the platform," said Manuel.
According to a recent fashion survey by Roblox, nearly three in every four Gen Z users shared that they already do or are willing to spend money on digital clothing and accessories.
In choosing to avoid pegging virtual fashion to their IRL counterparts, Blueberry believes it can create affordable fashion that enables users to express themselves wherever they want online – specifically, the metaverse.
Given Gen Z has grown up into this new expansion of the internet, it's no surprise that more than 75% of them believe it to be well worth their time in getting fashionably dressed inside the metaverse.
"Metaverse fashion is limitless by nature; forget the physical constraints of sourcing, manufacturing, and distribution. We like to say that we are "faster than fast fashion" because we are able to meet our audience's desire for the latest digital fashion trends in real-time," McDuff explained.
Adding an additional element to today's creator economy, Blueberry wants there to be a profitable niche for user-generated content, where creators can have an active role in working with a brand's creative team.
"It's far easier for talented creators and fashion designers to scale. The House of Blueberry is creating opportunities for creators to build a real career out of their passion for making user-generated content," McDuff told Hypemoon.
As of this year, there are more than 200 times as many creators designing clothing and accessories on Roblox as there are fashion designers producing physical collections in the United States.
But unlike many of today's "Web3 fashion houses" that promote inclusivity and open source creatorship, Blueberry emphasized its ability to open the doors for communities of creators who may have little to no experience in fashion design. In other words, forget the fancy titles.
"Our community might say, 'this would be so great if it had sparkles or if the pants had fire that flared when my avatar runs.' They'll give us this design inspiration and feedback that we're able to very quickly incorporate into our releases. I think that's a benefit of being Metaverse-native or having a company that has grown up in this space," Manuel explained.
Plugging In
As Blueberry continues to build out its own community-centric fashion brand inside the metaverse, it is also heavily invested into helping smaller brands enter into the virtual world, as it partners with larger fashion houses and creatives.
"Major brands want to participate in the metaverse, but don't really know where to start," McDuff said. "Blueberry is a fashion company that has been built entirely on delivering virtual fashion. We are uniquely able to deliver our own brand and also collaborate with IRL brands to deliver successful virtual activations catering to different platforms and different audiences."
Last summer, Blueberry partnered with Roblox and launched a 3D boutique shopping experience that invited brands to present digitized collections for players to preview and subsequently purchase.
Its best-selling asset, a black crop top, along with its streetwear-driven designs, has also opened the fashion house to unique partnerships, including luxury designer Jonathan Simkhai, in its offerings of head-to-toe gowns and high-end formalwear for users.
In February, Blueberry co-created 10 metaverse looks for Simkhai to display digital wearables in a metaverse runway show ahead of the physical collection's debut – with a more affordable price point than would be expected in the real world.
"We have the opportunity to really showcase the brand collaborations that we have so that these IRL brands don't feel like they have to build huge teams and create an entire function and organization within their own walls, but they actually get to collaborate with a partner that already has a community, followers, a Twitter feed, the Discord group, and all of that to really create a destination for them to easily plug into and participate in," Manuel emphasized.
Women's Lingerie
Today, Blueberry has unveiled its latest collaboration with the contemporary women's lingerie and clothing brand, Natori, for its first virtual fashion collection on Roblox that will offer printed robes, matching sets, earrings, sunglasses, and new hairstyles.
"The Natori brand is built upon ideas like 'East Meets West' and 'Art Into Life,' and we believe that the metaverse is capable of translating this vision beautifully," McDuff said.
Roblox currently has 202 million monthly users, with 67% of its active users falling under the age of 16.
"That's a very different user group than what a Natori buyer has traditionally been," Manuel added.
"The metaverse is a great place for experimentation because it provides a low-risk, high-reward opportunity for brands to try out new concepts or familiarize themselves with new markets. Metaverse fashion tends to be more experimental than IRL fashion, allowing for enhanced self-expression and freedom," said McDuff.
Hypemoon also learned that Natori is already planning an IRL children's line of clothing set to release early next year.
In other metaverse news, Gucci launches "a parallel multiverse of dreams" inside The Sandbox.