How Art Blocks Collections Continue to Outperform in Bear Market
Through a unique generative art approach and thoughtful curation.
How Art Blocks Collections Continue to Outperform in Bear Market
Through a unique generative art approach and thoughtful curation.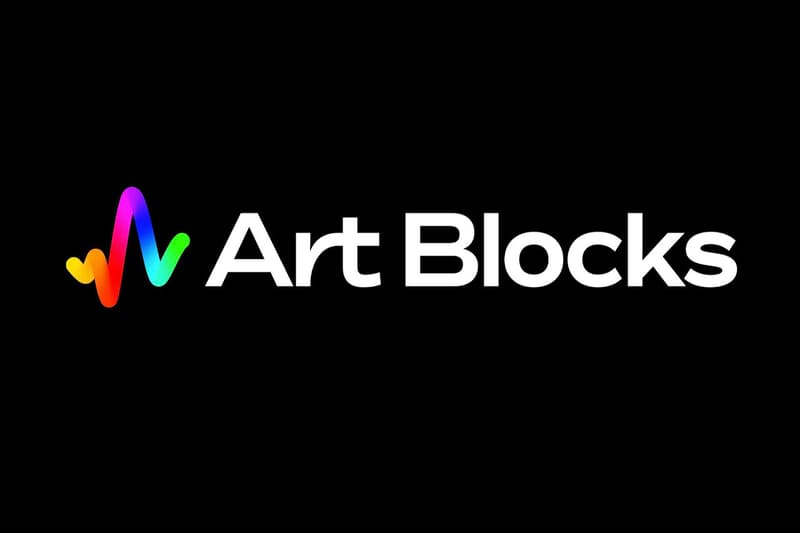 In a bear market where many collections are trading sideways, down nearly 80% from their highs, or have even faded into oblivion, there are those like the curated collections found on Art Blocks that are outperforming and have the potential to live on as iconic collections far into the future.
This is because of the NFT platform Art Blocks' thoughtful approach to curation, as well as its focus on generative art — making for a unique blend of technology, art, and collectible experiences.
Art Blocks
Founded by Erick "Snowfro," also the artist behind the platform's famous Squiggles collection, Art Blocks defines itself as a "first-of-its-kind platform focused on genuinely programmable on-demand generative content that is stored immutably on the Ethereum blockchain."
Collectors who visit the platform select a style they like, pay for the work, and are then given a randomly generated version of the selected content — all created by an algorithm and then sent to the collector's Ethereum wallet.
While focused on generative art, outputs, and styles of work vary greatly across the platform, with some being static images, 3D models, or even interactive experiences. Thanks to the algorithmic nature of the platform, creative possibilities are seemingly endless.
Squiggles
The Chromie Squiggle collection by founder Snowfro can quite easily be seen as one of the major catalysts for the platform's continued success.
Launching during season one of the platform in January of 2021 for less than $100, the 10,000-piece generative art collection now has a floor price of 16.7 Ether at the time of writing, or just over $26,000 USD.
In an early article by platform partner gmoney, he shares some of the inspirations Snowfro was said to have had when selecting the shapes and colors for the generative collection.
"Snowfro said that he was fascinated with color in general and loved that the squiggles could capture multiple cycles of a spectrum or a very limited segment of the spectrum," wrote gmoney, adding that "the shape of the squiggle itself was created to provide enough randomness so that no two pieces could be the same."
In his own words, Snowfro describes Squiggles as "simple and easily identifiable, each squiggle embodies the soul of the Art Blocks platform," adding that he considers each his signature as an artist, developer, and tinkerer.
Someone mentioned that Squiggles are the Cryptopunks of 2020, and while I don't think anything will ever actually compare to Punks in stature, the model of a 10k capped edition with plenty of variation and a few "Aliens" certainly makes a compelling case for a long term HODL?! ⬇️

— Erick / Snowfro / ? / ? / LAO / #️⃣ / ? (@ArtOnBlockchain) January 17, 2021
Power of Curation
Eight curated series later, the platform is now home to a host of talented generative artists and unique collections.
Some of the most recognizable include Ringers by Dmitri Cherniak, Archetype by Kjetil Golid, and Fidenza by Tyler Hobbs — with respective secondary floor prices at 65, 29, and 99 Ether and several seeing daily volume and above floor sales.
This Fidenza just sold for 200 ETH ? pic.twitter.com/CIxURNO2HJ

— Rodo (@0xRodo) November 7, 2022
What's more important is the fact that these artists have been able to make a name for themselves in the world of Web3, in part thanks to the support from the Art Blocks curation process and its thriving community of collectors.
Despite having exclusive collection releases on the Art Blocks platform, many go on to launch additional projects on their own, like Tyler Hobbs' QQL project or Kjetil Golid's Decagon project and platform. Some, like Cherniak, have even gone on to sit on the platform's curation board.
With a vision for continuing its curated series, Art Blocks keeps its application form open to any artists who wish to take a shot at being featured on the platform.
Purpose Driven
Through its success, Art Blocks has been able to give back to communities in various ways, as charity is a big part of its platform's mission.
These include sustainability initiatives with offsets of over 20,230 tonnes of CO2, employee giving programs where it supports causes that its employees are passionate about, community giving in which it designated over $324,000 USD in a single year to charitable organizations and artist giving initiatives in which over $54 million USD has been donated to charitable causes.
Art Blocks is a testament to what community in Web3 truly should look like, as it supports the success and advancement of its artists, employees, collectors, and the greater good.
Elsewhere, see why multidisciplinary artist Ed Balloon shies away from boxes and labels.