HUXLEY™: The World's First Web3 Franchise is Coming To Life
In an upcoming video game and film adaptation in the works with Marvel film producer Ari Arad on lock.
HUXLEY™: The World's First Web3 Franchise is Coming To Life
In an upcoming video game and film adaptation in the works with Marvel film producer Ari Arad on lock.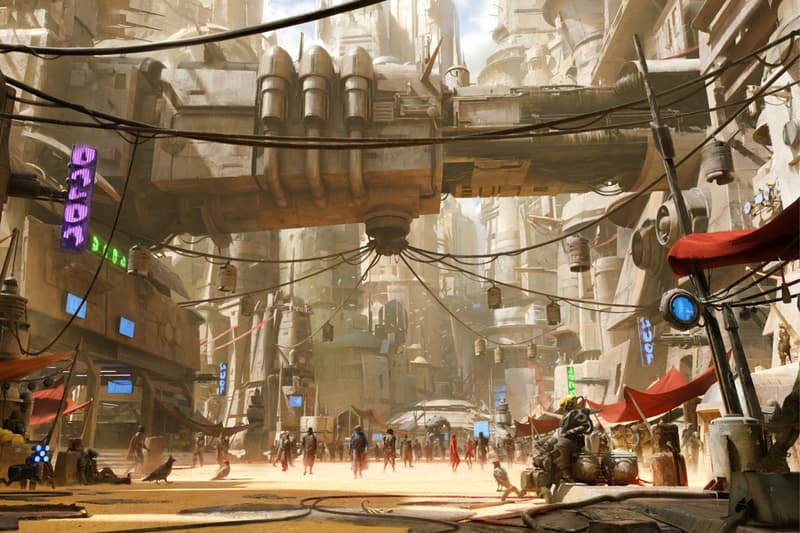 1 of 3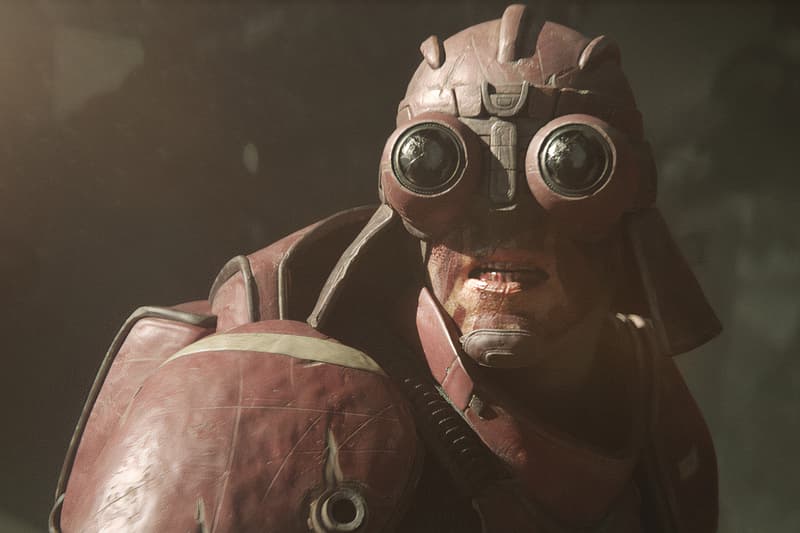 2 of 3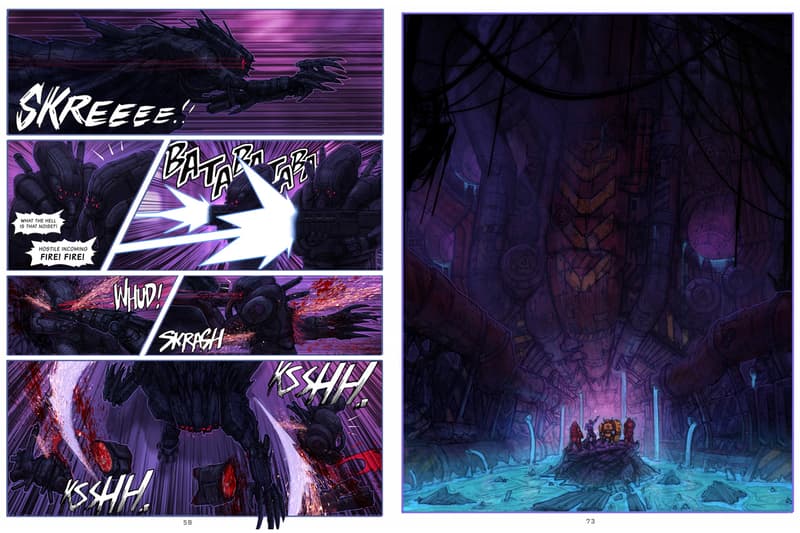 3 of 3
Stumbling upon a forgotten treasure map in the form of an ancient sentient robot named Huxley, two post-apocalyptic scavengers – Max and Kai – find themselves amidst a mystery of a galactic scale.

Desperate for a way out of the unforgiving machine cities, both soldiers embark on a journey to repair Huxley's damaged memory cores, which could hold the location of untold riches and long forgotten technology that could change their fortunes forever.
Ten years in the making, HUXLEY™ represents Ben Mauro's self-described magnum opus – an original IP he hand-illustrated and wrote over several years while working on some of the world's most beloved films and games.
Mauro, a Senior Concept Designer and Art Director, is best known for his work on AAA games like Halo Infinite and Call of Duty, as well as sci-fi/fantasy films including, but not limited to Mortal Engines, The Hobbit, Elysium, Lucy, and more.
In March 2021, however, Mauro turned to NFT technology with the debut of "Evolution,"  a sci-fi-themed trading card NFT series that generated $2 million USD in sales.
The collection sold out within seven minutes.
"Evolution was the next step to see if my background in creating bigger worlds and products was possible," Mauro told Hypemoon. "Huxley was sort of the sleeping giant in my life at that point, I had invested so many years of myself into it and was about to start going to publishers to launch the graphic novel in Web2," he added.
In his search for the right medium to bring Huxley's story to life, Mauro partnered with Feature to carry the HUXLEY™ IP over to Web3.
"Huxley is the culmination of everything I have done in my career building the biggest franchises and worlds, taking everything I have learned working for others and creating it for myself one piece at a time trying to hit each product class (comics, games, films, novels, and toys) as much as I can," Mauro told Hypemoon.
Spread across a six-issue comic book NFT series, the HUXLEY™ Saga made its first debut last October, with its holders anxiously waiting for the final two issues in the series.
HUXLEY™ is powered by Feature, a next-generation entertainment studio, licensing site, and blockchain-enabled streaming platform that gives storytellers and IP creators a way to thrive in the Web3 space. Feature has collaborated with some of the world's best IP and studios, partnering with Netflix to build a Web3 campaign for the most recent season of Love, Death + Robots, as well as providing their proprietary licensing software to power the casting call for Coinbase and Bored Ape Yacht Club's The Degen Trilogy.
"Feature is proud to partner with creators like Ben Mauro. As a technology-driven content studio, we're passionate about helping storytellers build new franchises and cultivate community around their creative work. HUXLEY's leap from comic panels to film, metaverse, and beyond serves as an industry case study on how new universes of art and culture can thrive in today's saturated media landscape."

Steven Ilous

, Founder & CEO of Feature.



Valued at approximately $16 million USD in trading volume on the secondary market, HUXLEY™'s comics have continued to pick up tremendous fan support since its 2021 debut.
On November 18, the first story told in the HUXLEY™ universe will come to a close – with the fifth and sixth comic issues available to the general public for purchase. The digital comic books can also be redeemed for individual physical versions, as well as a limited Collector's Set available to those with one of each ISSUE. In addition to the comics, the project features a variety of Avatars created by Ben reflecting the population fending for survival in the desolate Wastelands. Robot and Human Avatars are currently available for purchase on OpenSea, with A.I. on the way.
These "avatars," according to Mauro, serve as a path for collectors along their journey, enabling them to be "closer to the characters in the world" and offer a type of "choose your own adventure within the comic universe."
"Imagine if you could be there talking to George Lucas as he was writing and creating Star Wars at the very start, and be able to own the very first limited edition art/comics/collectibles from that project before it became what it is today. That would be pretty incredible!" Mauro said.
However, HUXLEY™ is far from over, according to Mauro, as he's already teased an upcoming video game, film adaptation, and metaverse world for fans to continue engaging with the Ronin-enforced Wastelands that spans the spaces between A.I. run Machine Cities throughout FURY-7.
"I think one of the more important aspects of what I created for Huxley is that I spent the decade building the product and the IP before launching and selling anything which to me is how things are typically done 'finish the movie before you charge admission to see it,' which seemed to be the opposite of what I typically saw getting released in the space," Mauro said.
In February, Mauro told Decrypt that he tapped Marvel film producer Ari Arad and Arad Productions to turn his post-apocalyptic digital comic book NFT series into a feature film with the Academy Award-nominated VFX supervisor Jerome Chen to help bring Huxley's vision to life.
While its format as an animated or live-action film has yet to be determined as of press time, a teaser trailer has already been released, showcasing HUXLEY™'s world via CG animation. The trailer which Mauro developed alongside Sava Zivkovic, brings the sprawling world of FURY-7 to life — a taste of what the Arad-produced feature film may look like in the future.
During NFT.NYC 2022, Mauro also released a small teaser from the unreleased video game, where attendees were able to play a vertical slice of the game.
UNIT IMAGE, the Parisian design studio of titles like Star Wars Eclipse, The Elden Ring, and Astartes, will also be creating an immersive trailer for a new HUXLEY™ prequel story, The Oracle. The trailer will feature the highest possible caliber of design and show FURY-7 like never before.
At the end of the day, it would seem that HUXLEY™ fans don't have too much to worry about, as Mauro isn't afraid to test Web3's nascent waters and the many waves it brings to those swimming in it.
"Everyone is still finding out how it will redefine these industries on a daily basis, so all of us are trying new things that may or may not work, but I would rather be there at the start trying than wait for the old system to come back in with the same rules again."
He says that utilizing Web3 technology allows him to build things in a bigger way and sooner than expected. "I am able to…work with more artists, tell new stories, and bring them to life in ways that would have just taken me a lot longer to do otherwise."
"[Our] world needs new voices, experiences, and universes to explore; this has and will allow so many new things to exist that might not have otherwise in the traditional Web2 avenues."
ISSUES 5 and 6 are available for mint on November 18th at huxleysaga.com