ImmutableX and GameStop Are Bringing Power to the Players
With a $500 million USD Web3 development fund and fully integrated gaming-based NFT marketplace.
ImmutableX and GameStop Are Bringing Power to the Players
With a $500 million USD Web3 development fund and fully integrated gaming-based NFT marketplace.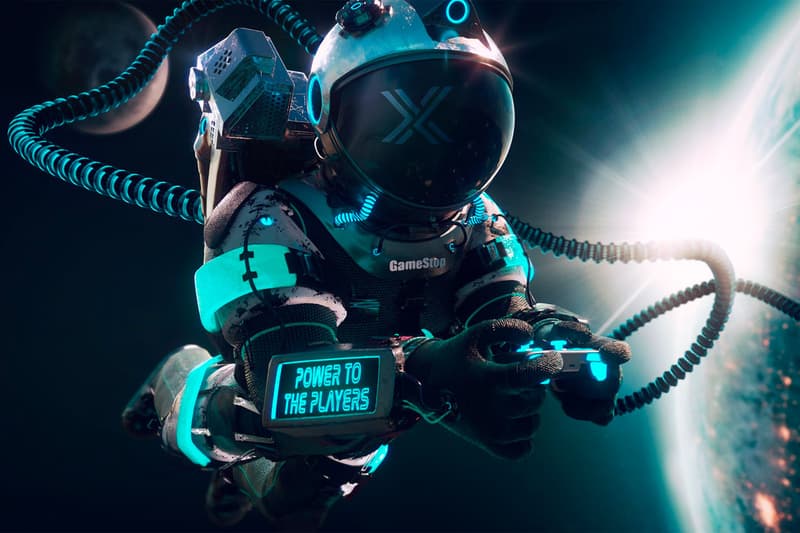 After months of anticipation, ImmutableX integrations have gone live on the GameStop marketplace, bringing a new level of utility to players and marking another step forward for the firm as it grows its network of Web3 gaming marketplaces.
Immutable continues to lead the way in Web3 gaming adoption, also empowering creatives through its massive development funds, including a dedicated $100 million USD fund with GameStop.
Power to the Players
Out of the 12 plus marketplaces powered by ImmutableX, GameStop is the latest to go live with integrated services bringing more Web3 gaming opportunities to players.
Thanks to the partnership, GameStop marketplace users can now buy, sell, trade, and interact with any NFTs that are minted on Immutable's Ethereum layer-2 scaling network.
These collectibles include metaverse land plots from Illuvium, trading cards from Gods Unchained, clothing from Habbo, and much more.
With GameStop first entering the Web3 space in May and hints of an Immutable partnership circulating in July, the news is extremely welcomed by fans of the marketplace and ushers in yet another point of adoption to bridge the Web2 and Web3 gaming industries.
We're excited to share that the @GameStopNFT Marketplace is officially live on ImmutableX!

Powered by @StarkWareLtd and advancing the next generation of web3 games #onIMX ? https://t.co/Dx2zLZKpab pic.twitter.com/4cxobxRgOo

— Immutable ? – $IMX (@Immutable) October 31, 2022

"GameStop has 50 million users, and one of the largest thriving digital communities in the world," wrote Immutable founder Robbie Ferguson in a recent tweet, adding "we're thrilled to be able to work with them to help realize the next vision of Web3 gaming: scalable, mass-market, sustainable economics, and most importantly – fun."
Other ways GameStop and Immutable are keeping the players in mind are with incentive and earnings programs, as well as low-fee trading. One percent of daily user trading volume is given back to them in the native token IMX, which can also be staked for greater rewards. The cherry on top for the marketplace is its fee of just 0.2% — which is comparatively very low to the industry average which is well over two percent.
Power to the Creators
With GameStop's "power to the players" approach and Immutable's goal of "powering the next generation of Web3 games," the two make for a perfect partnership.
As part of their first initiative together, Immutable and GameStop launched a dedicated grant program of $100 million USD to help fund developers in the space.
Applications for the fund are still open to those who wish to apply. If accepted, teams may receive support in areas like funding, feedback on milestones, partner introductions, limited technical support, and possibly marketing and design support.
Love building games?

If you're a game developer, creator, or builder, apply to the $100M IMX Grant Program at https://t.co/baIBoCJh8E | @Immutable

— GameStopNFT (@GameStopNFT) October 31, 2022
Additionally, in June, Immutable announced another fund aimed at increasing developer adoption of its platform. Together with Animoca Brands, BITKRAFT Ventures, GameStop, and more the firm has put together over $500 million USD.
It intends to use the funds to provide grants that empower developers to continue expanding the Web3 gaming ecosystem with its Immutable X platform and will utilize both cash and IMX to do so.
One contributing factor that has attracted gamers, developers, and investors alike is ImmutableX's ability to offer 100 percent gas-free and carbon-neutral minting and trading of NFTs on its various supported marketplaces.
Power of Gaming
In a recent Twitter thread, Ferguson shared several interesting statistics and insights on the rapid growth of the platform, which in turn could indicate just how important the Web3 gaming sector could be on the mass adoption front.
5/ When @immutable raised our Series C in March, we had ~10 games, ~2 marketplaces, and a bold vision to be a one-stop shop for web3 games + unify NFT liquidity.

We've now onboarded more than nearly ~100 *actual* games (with a massive self-serve pipeline) and 12+ marketplaces.

— Robbie Ferguson ? – Hiring! (@0xferg) October 28, 2022

While he said that nothing is guaranteed, he believes that the platform's supporters are in it for the long run and are looking to revolutionize a $110 billion USD a year gaming industry — with a foresight of "trillions of dollars of unique value," to come.
To make all of this happen, Ferguson wrote that "we must get it right for the players — fair, decentralized, and low-fee."
In other news, Gucci launches "A Parallel Multiverse of Dreams" inside The Sandbox.