Catch Me If You Can: Inside the US DOJ's Historic $3.6B USD Crypto Seizure
In an elaborate scheme that lasted nearly 10 years, shielding over 50K stolen Bitcoin that was directly traceable to the Silk Road and hidden inside the home of hacker James Zhong.
Catch Me If You Can: Inside the US DOJ's Historic $3.6B USD Crypto Seizure
In an elaborate scheme that lasted nearly 10 years, shielding over 50K stolen Bitcoin that was directly traceable to the Silk Road and hidden inside the home of hacker James Zhong.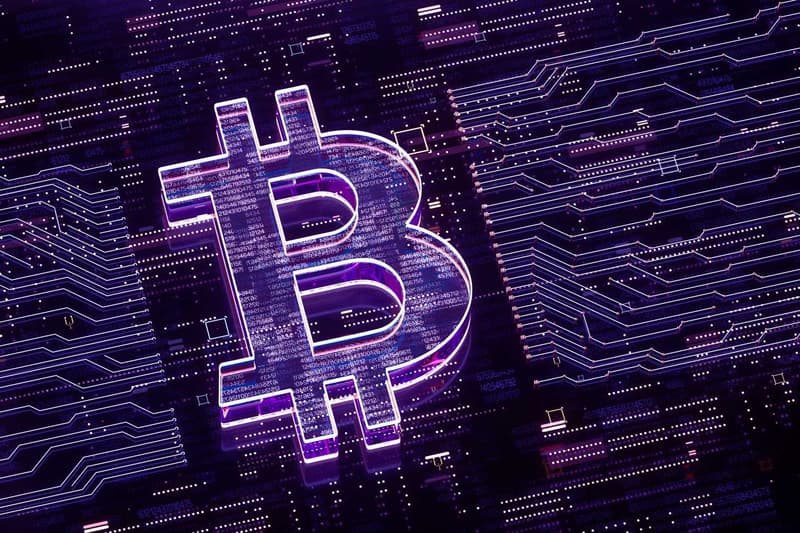 Like it or not, as infamous as the Silk Road was, it set the wheels in motion for something that was much bigger than all of us – an entirely new financial infrastructure that sought to introduce mechanisms of interoperability, expediency, and transparency. 
Undeniably, the brainchild of Ross Ulbricht served as the first example of Bitcoin being used as an actual form of currency in the marketplace, while simultaneously creating the unfortunate dogmatic stigma of "illegality" that still lingers in the shadows of the digital currency space today. 
Since the shutdown of the Silk Road, the U.S. Government has spent exorbitant amounts of time and money in its attempts at locating the stolen/missing funds directly linked to the now defunct marketplace. 
And this week, the U.S. DOJ revealed that its agency had one of its largest victories to date in cryptocurrency seizures. 
The Scheme That Lasted 10 Years…
For almost 10 years, over 50,000 Bitcoin stolen from The Silk Road laid dormant and unspent on an unnamed cryptocurrency exchange in fear that any attempts at cashing it out would lead law enforcement back to its wrongful holder. 
That long-winded effort, however, died in vain on November 9, 2021, when the U.S. Department of Justice (DOJ), pursuant to a search warrant, made the largest cryptocurrency seizure in the history of its agency, retrieving over $3.36 billion USD worth of Bitcoin from the Georgia home of James Zhong. 
Zhong, who pled guilty on November 4, 2022 to committing wire fraud in September 2012 when he unlawfully obtained over 50,000 Bitcoin from the Silk Road, executed a scheme that lasted for nearly 10 years, keeping him invisible to law enforcement. 
Tricking the Withdrawal System
In September 2012, Zhong did not list any item or service for sale on the Silk Road – nor did he buy any item or service from the marketplace. 
Instead, he registered nine fraudulent Silk Road accounts by providing the bare minimum of information required by the marketplace to create the account for the specific purpose of using them as conduits to defraud the platform of Bitcoin. Zhong then funded those accounts with an initial deposit of between 200 and 2,000 Bitcoin. 
According to the DOJ, once the accounts were funded, Zhong triggered over 140 transactions in "rapid succession" in order to trick Silk Road's withdrawal-processing system into releasing approximately 50,000 Bitcoin from its Bitcoin-based payment system directly into Zhong's nine accounts. 
The DOJ revealed two instances where Zhong was able to "trick" the marketplace:
On September 19, 2012, he deposited 500 Bitcoin into a Silk Road wallet. In less than five seconds after making his initial deposit into the account, he executed five withdrawals of 500 Bitcoin in rapid succession. Within that same second, he had already received a net gain of 2,000 Bitcoin. 
Zhong also used a different account to make a single deposit with over 50 Bitcoin withdrawals before the account ceased its activity. Once completed, he immediately moved the newly received Bitcoin out of Silk Road and consolidated them into two high-value amounts.
As he continued the excessive deposits and successive withdrawals, he actively  transferred the Bitcoin he received out of Silk Road and into a variety of separate addresses that were also under his control in efforts of concealing both his identity and ownership.
Bitcoin Cash and Hard Fork
Five years after the initial fraud, Zhong unlawfully possessed nearly 50,000 Bitcoin from the Silk Road. 
In August 2017, a hard fork occurred, where Bitcoin split into two cryptocurrencies – traditional Bitcoin and Bitcoin Cash (BCH). The effect of this hard fork split allowed any Bitcoin address that had a Bitcoin balance – all nine accounts owned and operated by Zhong – to have the exact same balance on both the Bitcoin blockchain and on the Bitcoin Cash blockchain.
In other words, Zhong not only possessed 50,000 Bitcoin he unlawfully stole from the Silk Road, but he now owned an additional 50,000 BCH. He then tapped an unnamed, overseas crypto exchange to exchange all of the BCH proceeds that generated automatically from the hard fork split, for an additional 3,500 additional Bitcoin – amounting to him possessing an approximate 53,000 unlawful Bitcoin.
Similarly, Zhong's elaborate scheme closely mirrors that of an earlier Silk Road hacker, known only by the name of "Individual X," exploited a vulnerability in the marketplace that led to the theft of nearly 70,000 bitcoins and its seven-year disappearance.
"For almost ten years, the whereabouts of this massive chunk of missing Bitcoin had ballooned into an over $3.3 billion mystery. Thanks to state-of-the-art cryptocurrency tracing and good old-fashioned police work, law enforcement located and recovered this impressive cache of crime proceeds. This case shows that we won't stop following the money, no matter how expertly hidden, even to a circuit board in the bottom of a popcorn tin," said U.S. Attorney Damian Williams.
IRS-CI Special Agent in Charge Tyler Hatcher also expressed the agency's adamant determination to continue tracking down stolen monies in connection with the Silk Road:
"Mr. Zhong executed a sophisticated scheme designed to steal bitcoin from the notorious Silk Road Marketplace. Once he was successful in his heist, he attempted to hide his spoils through a series of complex transactions which he hoped would be enhanced as he hid behind the mystery of the 'darknet.'  IRS-CI Special Agents are the best in the world at following the money through cyberspace or wherever our financial investigations lead us.  We will continue to work with our partners at the US Attorney's Office to track down these criminals and bring them to justice."
What's Next?
During the seizure, law enforcement found a total of 50,491 Bitcoin of the approximate 53,500 total proceeds in an underground floor safe and on a single-board computer that was hidden under blankets in a popcorn tin that was stored in a bathroom closet. 
Additionally, law enforcement also recovered $661,900 in cash, 25 Casascius coins (or physical bitcoin) with an approximate value of 174 Bitcoin, 11.1 additional Bitcoin, and four one-ounce silver-colored bars, three one-ounce gold-colored bars, four 10-ounce silver-colored bars, and one gold-colored coin.
Since March, Zhong has continued to voluntarily surrender additional Bitcoin to the U.S. Government that he had access to and had not dissipated, with a forfeiture of approximately 825 Bitcoin on March 25 and 35 Bitcoin on May 25.
To date, Zhong has voluntarily surrendered over 1,000 additional Bitcoin.
In 2015, when Silk Road founder Ross Ulbricht was sentenced to a lifetime in prison, the Court determined that all of the approximate 9.9 million Bitcoin that was transacted through the Silk Road were forfeitable. 
This week, the Goverment filed a Motion for entry of an Amended Preliminary Order of Forfeiture in the case of United States v. Ross Ulbricht, S1 14 Cr. 68 (LGS), seeking to forfeit approximately 51,351 Bitcoin that was directly traceable to the Silk Road, valued at $3.38 billion USD at the time of seizure.
Zhong's seizure remains the DOJ's second largest financial seizure to date, sending a powerful message across the digital asset sector and down the rabbit hole of the dark web that it will never stop following the money – no matter how expertly hidden it may be. 
In other crypto news, Binance determines it won't be moving forward with its letter of intent to purchase the assets and liabilities of FTX.