For Latinx Artist COVL, "Showing Up Puerto Rican" Is An Everyday Responsibility In Web3
In Hypemoon's first-ever live interview conducted inside the metaverse within Meta's Horizon Worlds ahead of this year's Miami Art Basel 2022.
For Latinx Artist COVL, "Showing Up Puerto Rican" Is An Everyday Responsibility In Web3
In Hypemoon's first-ever live interview conducted inside the metaverse within Meta's Horizon Worlds ahead of this year's Miami Art Basel 2022.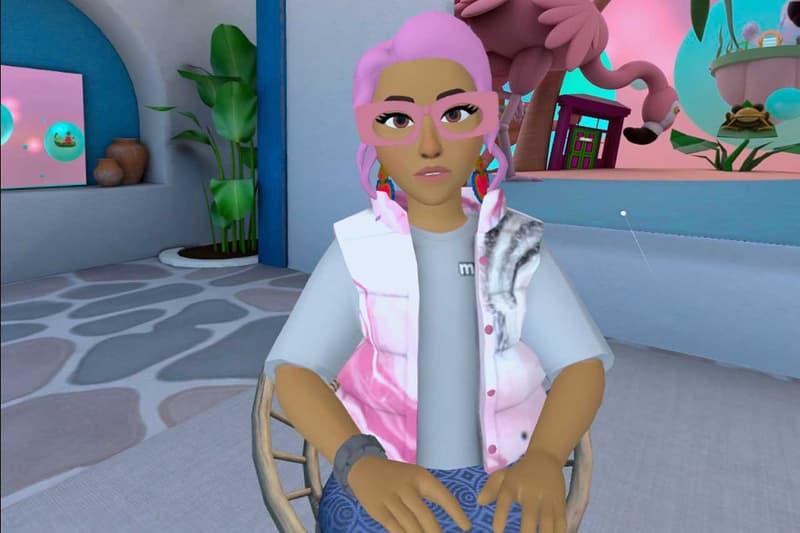 1 of 8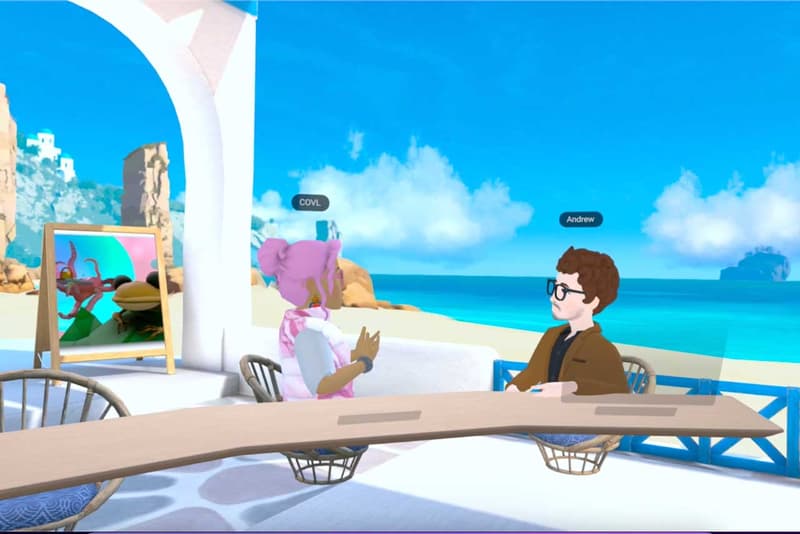 2 of 8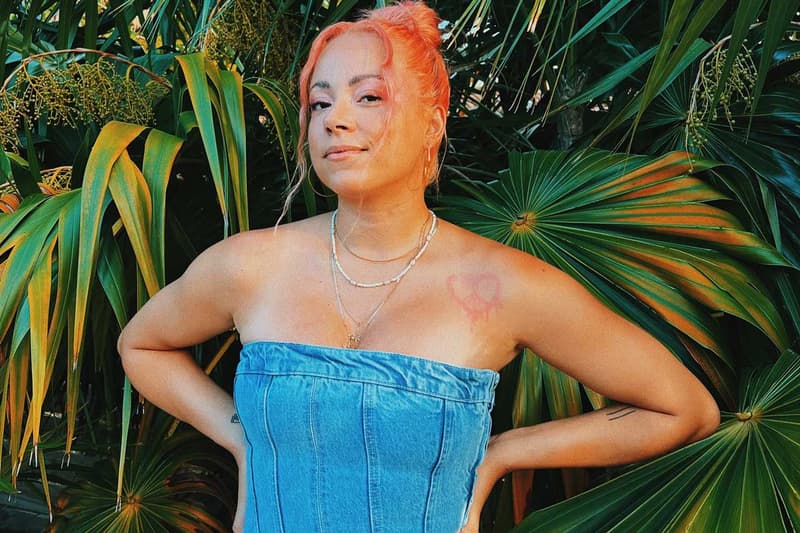 3 of 8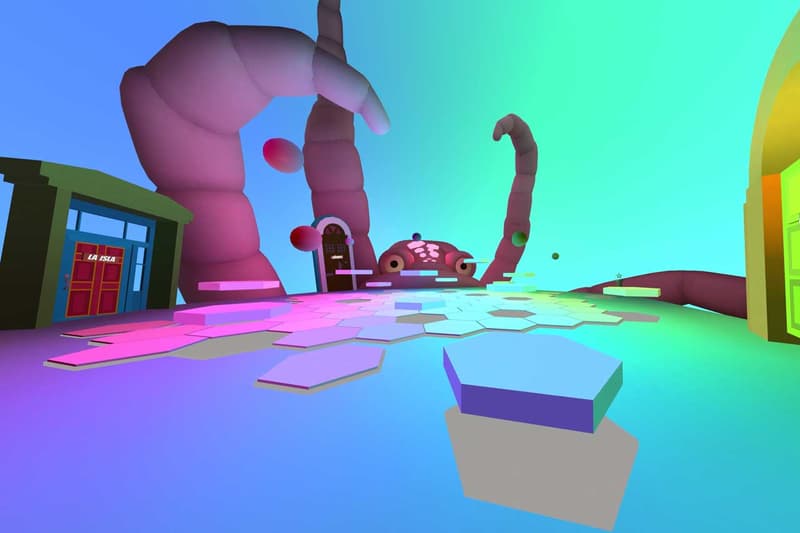 4 of 8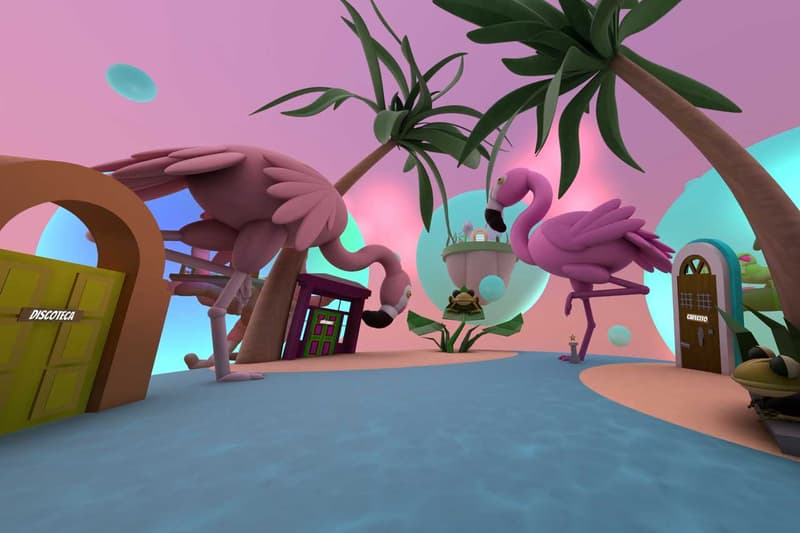 5 of 8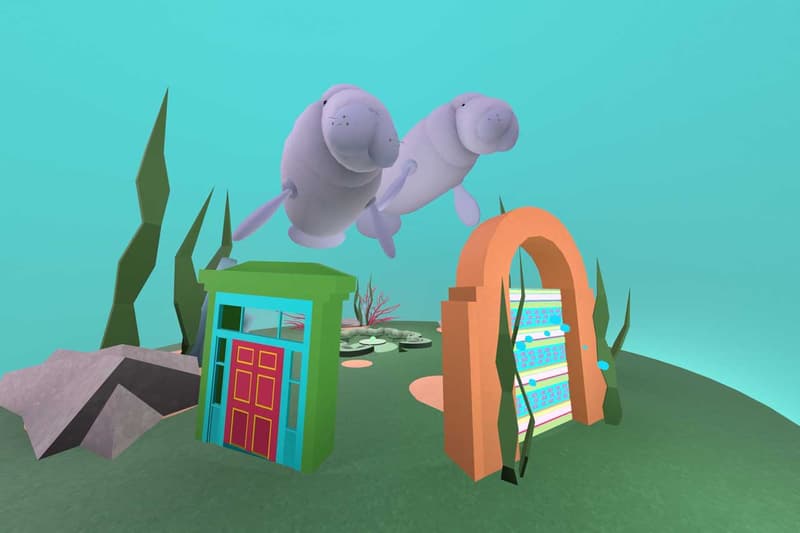 6 of 8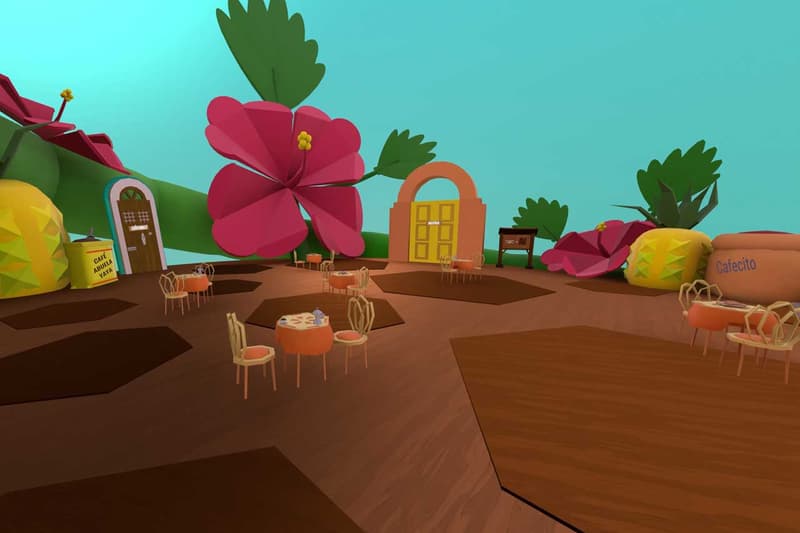 7 of 8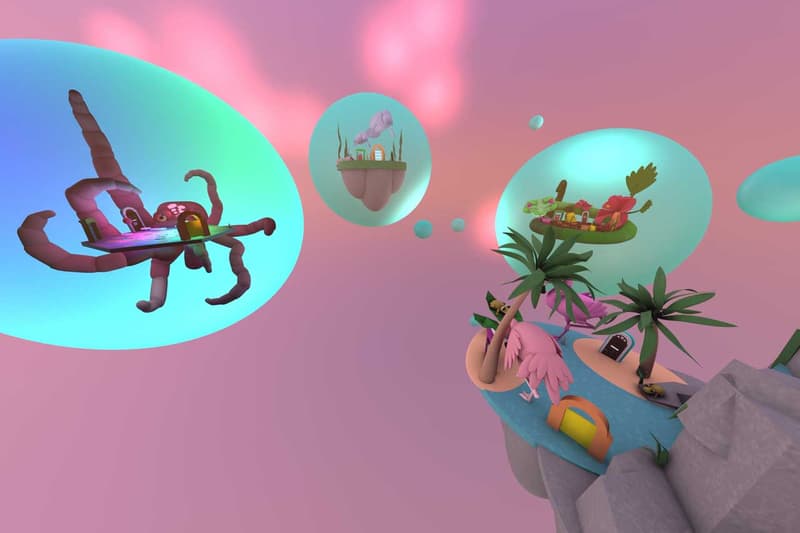 8 of 8
"For the past 10 years, I have been working constantly to shape who I am as an artist, constantly trying to evolve and educate myself, and be respectable in everything that I'm doing. And to arrive at a moment like this [with Meta] is a huge milestone for me."
Ahead of this year's Art Basel, Hypemoon conducted its first-ever live interview in virtual reality in Meta's Horizon Worlds, where we sat down with Puerto Rican multidisciplinary artist COVL as part of Meta's latest installment to its Metaverse Culture Series (MCS).
This year, Meta launched MCS to create more accessible entry points into the future of tech for communities that have been historically excluded. 
Anchored in History
Anchored to pivotal cultural moments throughout the year, Meta has actively been exploring the intersection of innovation, culture, and identity in the metaverse with exclusive groups of community thought leaders, while simultaneously co-creating unique experiences that individuals can navigate through the Oculus Quest device. 
In February, Meta kicked off the MCS with a Black Future experience that focused on embedding Black culture and community into immersive spaces, and reimagining the future through a historical lens. 
For International Women's Day in March, Meta also explored the Women Beyond who are using the immersive technologies of today to shape the metaverse we all envision in the near future.
It also co-created a documentary with Muslim Creators for Ramadan, capturing a day in their lives through their own eyes using Ray-Ban Stories. 
And for its Pride Unbound experience, Meta brought together a group of LGBTQ+ community leaders as its "brain trust in candid conversation" to better explore identity, chosen family, safety and culture in a custom "Dream House" in Meta's Horizon Worlds.
Now, Meta is launching the fifth installment of its MCS at this year's Miami Art Basel 2022 – Tercera Cultura, or Third Culture, which explores Latinx culture, identity and equity in the metaverse with a bold docushort and mixed reality experience for Art Basel attendees.  
Broadcasting The Third Dimension of Latinx Culture Across Cyberspace
Tercera Cultura explores the dimensions of Latinx family structure from first culture (generational familial culture) to second culture (culture in their immediate home) and third culture – a blend of both those influences with room for today's youngest generation to bring their community into the future. 
Giving rise to Hypemoon's first-ever metaverse conducted live interview, is next-gen multimedia artist COVL, and her new partnership with Meta to create "Nuevo Norte" (New North) – a first-of-its-kind, mixed reality installation that we experienced in VR in Meta's Horizon Worlds, a 2D mural, and an AR extension on the ground at this year's Art Basel. 
Named after the street her family lived on in Puerto Rico before migrating to the United States, COVL, whose real name is D'ana Nunez, interpretation of Tercera Cultura is reimagining her home in today's nascent construction of the metaverse. 
As a brand, COVL is the product of a "very long self-reflective journey," which came about during her time living in North Platte, Nebraska with her brother for nine months. 
"I was trying to identify what it was I wanted to bring to the table, whether I did the art route or the graphic design route, I wanted to identify myself," she told Hypemoon. 
COVL, which stands for "craft, onward, versatility, and lifestyle," are four crucial elements she feels she brings to the table as she works hard at elevating her craft. 
"I always want to move forward and onward. As a person, I am versatile and ultimately, all that ink encapsulates into a lifestyle," she continued. And it is that lifestyle that opens up her psychedelic artistic style for interpretation, inviting and evoking a central sense of belonging for everyone who experiences it in the metaverse or IRL. 
Exploring 'Identity' Across Generations
With films like Pixar's Coco and Disney's Encanto exploring the complexities of generational trauma and the importance of passing down family history and tradition to each generation, today's understanding of 'family' and 'identity' has continued to transform and evolve in modern culture. 
For COVL, staying true to her Puerto Rican heritage is integral to each experience she works to create IRL and through Web3-powered technology."
"In the real world, I lean more into my chosen family and what that looks like, while having the ability to create this group of people, this community that sees me for me – who can elevate me as well, while I do the same for them. I don't believe it's any different in virtual space. It's continuing to cultivate that community and being able to share stories and storytell with visual components – and being able to have hard conversations and/or celebrating one's identity. Those two go hand-in-hand for me."
Evident throughout COVL's work, you will find vibrant colors, soft edges, lush, tropical greenery, and a playful, cinematic take of her exploration of family and identity – on scale. 
Nuevo Norte comprises of three islands, and a conversation area for individuals to sit and have those more sensitive discussions:
La Islá, which serves as the entry point to "Nuevo Norte,"  represents how far COVL could stretch her imagination while paying homage to her upbringing in both Puerto Rico and Miami. Both areas have played key roles in her artistic influence and quest of belonging.

Cafecito is the embodiment of those memories COVL had in spending time at local cafés with her grandparents, taking in the smell of freshly brewed coffee and butter. The space plays with scale including life-sized ceramics, beans and floating espresso pots that keep the cafe coming.

Discoteca is a multi-level checkerboard dance floor with neon lights and massive floating manatees swimming through the sky. Growing up in Miami, COVL would fall asleep to the sounds of live salsa from local musicians. As lights of pinks and orange would filter through the blinds, she recalls sneaking off to go watch the music and dancing happening just outside her window.
As users journey through Nuevo Norte, they will see that each island is represented by a specific animal/reptile –
"The frog is called a Coqui which is native to Puerto Rico and makes a COQUI! sound. So when you approach it in Nuevo Norte, it sounds off, which I think is a nice easter egg.

The snake movement shape is something I include a lot in my work and it's an animal that is native to other latin regions , so I thought having a larger than life snake was necessary.

Manatees and Flamingos are a Florida thing so I couldn't pass up the opportunity to also exemplify my Puerto Rican experience in Florida.

The Octopus has always been my muse. Growing up I lived off Pennsylvania ave in Miami, where going to South beach was an almost every day thing for me. While I swam I would imagine myself as big and adaptive as an Octopus and now that still holds true. I am always drawing a tentacle in my work to signify an adaptive sense of ease and flow, so bringing that to life in Nuevo Norte is so symbolic to my childhood."
In building out Nuevo Norte, COVL started with a mood-board like sketch that she says set the tone for the colors, textures, and different components that she wanted to integrate into the world. From there, she was able to work closely with Meta and its INSPIRE Team to begin building out Nuevo Norte, hitting different aspects of and memories from her Puerto Rican experience. 
COVL envisioned this gathering space as a place to talk, share stories, and share different points of view. Visually, it also poses as a juxtaposition between having complex conversations with a soft, less serious environment which instills a sense of curiosity, compassion, and ease.
Having grown up being raised primarily by her grandparents in Miami, COVL said she would always enter their apartment and was bombarded with the smell of freshly boiled coffee, and having her toast and butter ready for her at the table.
"The conversations that ensued around those moments are ones I wanted to bring forward, because even though it may look or be called something differently across different cultures, the experience is still the same. It's about allowing people to again feel like they belong in this space, but also welcoming them to reminisce on their own experiences and feel as if they can invite somebody to the cafe city area to have those conversations or recall on memories."
Horizon Worlds, according to the multimedia artist, enables her to push the envelope on those memories, creating larger than life memories that recreates what that kitchen she grew up in as a child looks like inside the metaverse.
"We are multidimensional and we get to celebrate this inside Horizon Worlds in the metaverse as we get to show ourselves in a different kind of dimension. It's about lending more compassion towards identity and not looking at identity as just one kind of format or dimension," she illustrated.
Rewriting Legacy and Longevity
Unfortunately, today's political landscape has made it increasingly difficult for individuals to be able to have those more sensitive conversations that we used to be able to have – without fear of alienation and scapegoating. 
COVL, who was raised in Florida, says those conversations revolve around showing what Puerto Rico looks like in a landscape that is so new and still taking shape:
"It goes back to the fact that Puerto Ricans, we look different from one another; our upbringings may be different. For me, I'm a Puerto Rican that was raised in Florida – so, what does that look like? I think it's my responsibility to continue showing up as that and showing people what my Puerto Rican experience is also as a Floridian. Being in the virtual reality space and the metaverse has allowed me to really elevate what that looks like, while also lending nuances to allow other people to feel as if they belong as well."
She shared with Hypemoon that many of these conversations bring in notions of identity, belonging, history of colonialism, roots and the intricacies of colorism, disparities amongst marginalized groups, and the overall lack of government aid and support.
"These topics are daunting. yet are necessary. And for creators/artists, that means we sometimes need to be historians as well to help amplify our communities through bodies of work," she emphasized.
Touching on the boundaries and parameters, she shared that for bringing this world to life, it was crucial for her to understand what those guidelines look like in a space that is so new, and being able to work around that. 
"Coming into this, I thought I would have to change my workflow or my process as an artist, when in reality, we were able to build this world the same way I build any of my artworks," she said, emphasizing her desire to create an environment where people felt safe and bridging that gap between hard hitting conversations and a safe environment. 
"Nuevo Norte allowed me to explore the intersection of having a safe environment to foster true expression and what I've learned is that there aren't many places for both present and past generations to heal, feel safe or have the resources to shape their own futures. The lack of intentional environmental design and access to these communities is what, in my opinion, is a set back."
As we sit here inside an everyday growing metaverse, vulnerability is something we cannot shy away from, as it's a new feeling for individuals to put themselves out there in different mediums – just as I did as a journalist conducting this interview. 
"I think for anybody else that may be feeling the same vulnerability as I did, it's important to find that one person who sees you thriving within the space who can be in your corner. Why not come and experiment with me? Why not learn what this world can do and all the different functionalities and features, and see how you can continue to evolve as an artist? You should be welcomed here and really be encouraged to create within the metaverse."
At the end of the day, COVL's newly created world alongside Meta, reeks of nostalgia and contains numerous elements and commonalities within different cultures. 
"I just want people to lead with their heart, you know? I really want them to have fun. There's no real or wrong way to do it. And I think that's what's fun about Horizon Worlds and the metaverse as we get to rewrite what that looks like for us," she confessed.
Attending Miami Art Basel?
Fortunately, those attending Miami Art Basel this week will be able to see COVL's vision of "Nuevo Norte," which has been extended and constructed into an 8'x20' AR mural that will be on display at Meta's first-ever mixed reality hub – "Meta House." 
Anchored at Miami's SoHo House, Meta House will feature VR art galleries, interactive AR murals, jumbo sculptures, Reels workshop and live performances that explore themes on identity and culture. In partnership with Meta, empowerment brand SpringHill will also co-host a day of creative inspiration, empowerment and community building for emerging and rising artists, featuring fine art from Reyna Noriega, Laci Jordan, David Garibaldi, Paul Lewis, Harmonia, and Brandon Deener.
In working with Meta's Spark AR team, COVL was able to add an additional layer of interactivity to the artwork, which is visible when viewed through the camera in Instagram or Facebook apps. 
Tercera Cultura is expected to launch to the general public on November 30.
And to quote one of COVL's favorite authors, Elizabeth Gilbert — "you gotta stop wearing your wishbone where your backbone oughtta be."
In other Web3 news, Art Basel's rich history is now spearheading today's digital renaissance.