Mattel Launches Its Own Digital Collectibles Marketplace with Series 4 Hot Wheels Debut
Having generated more than $5 million USD in sales volumes since its October 2020 inception.
Mattel Launches Its Own Digital Collectibles Marketplace with Series 4 Hot Wheels Debut
Having generated more than $5 million USD in sales volumes since its October 2020 inception.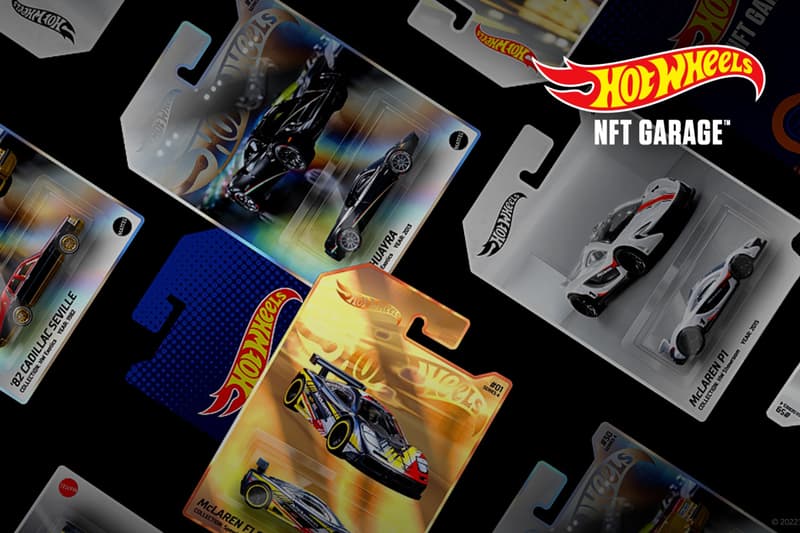 1 of 2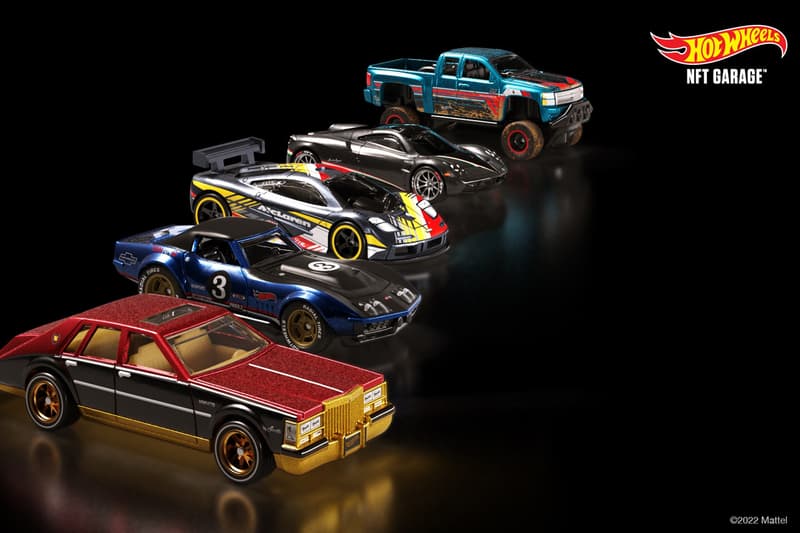 2 of 2
On Monday, Mattel announced the launch of "Mattel Creations," its native digital collectibles marketplace that will serve as the company's exclusive collector and direct-to-consumer platform.
The marketplace's first offering will debut on December 15 with Series 4 of Mattel's Hot Wheels NFT Garage, which will feature 60 cars from Hot Wheels' most popular car designs, including McLaren, Chevrolet, Honda, Aston Martin, Oldsmobile, Pagani, Cadillac, and of course, original Hot Wheels IP.
Since last November, the Hot Wheels NFT Garage project has been racing on the WAX blockchain with great success, accumulating over 20,000 active holders. Since its October 2020 inception, it has generated more than $5 million USD in sales volumes. However, Series 4 will be driving on an entirely new raceway, as the Mattel Creations marketplace is built on the Flow blockchain. The toymaker says that customers who currently own Hot Wheels Garage NFTs on the WAX blockchain will be able to transfer their tokens to Flow in a 1/1 exchange in early 2023.
"Mattel is pioneering the future of play, constantly deepening our connection with fans of all ages in both the physical and digital worlds," said Ron Friedman, Vice President at Mattel Future Lab.
"In launching our own marketplace, we're able to translate iconic Mattel IP into digital art, engaging directly with our customers and providing a best-in-class user experience. This is the latest evolution of our digital endeavors, and we look forward to sharing more drops soon inspired by some of the world's favorite Mattel brands."
Since its 1945 inception, Mattel continues to own and maintain one of the strongest catalogs of children's and family entertainment franchises in the world, including the Barbie®, Hot Wheels®, Fisher-Price®, American Girl®, Thomas & Friends®, UNO®, and MEGA® franchises. With a $6 billion USD valuation, Mattel's status as a leading global toymaker continues to thrive, as it was also the first toy company to launch NFTs.
"We already know that NFTs are a fantastic way for fans to further engage with Mattel brands," said Mike DeLaet, Global Head of Digital Gaming at Mattel.
"Until now, no such platform has existed where parents and children can together discover and learn more about the world of digital collectibles. We are proud to partner with Toekenz as we bring some of the most iconic Mattel IP to their cutting-edge platform."
Within the past month, Mattel announced its work with the metaverse firm, Toekenz Collectibles to create blockchain-based collectibles for kids and families – based on Mattel's brands and characters.
I'm excited to partner with @toekenz!@Mattel @MattelNews https://t.co/1SdkaRp738

— Mike DeLaet (@mdelaet) October 19, 2022
Last month, the toy giant partnered with OnChain Studios' Cryptoys, a new toy/gaming oriented NFT platform to help bring Mattel's celebrated Masters of the Universe (MOTU) franchise into the metaverse.
DeLaet told Hypemoon that "[Mattel is] always striving to be true pioneers of the future of play. In today's digital age, that means remaining at the cutting edge of both physical products and digital experiences alike."
By now you've probably heard that @MastersOfficial digital action figures will be the first toy drop on @Cryptoys! ⁰⁰Here's everything you need to know about the series launching November 9: ? pic.twitter.com/PGApHuklb6

— Masters of the Universe (@MastersOfficial) October 12, 2022

The partnership consisted of multiple digital toy drops that come to animated life inside Cryptoy's metaverse. With MOTU's beloved characters, the project invited Mattel's 77 years of goodwill and fanbase into the digital asset sector by combining its deep vault of rich IP with new, interactive experiences.
In partnership with the fashion house Balmain, Mattel also brought the Barbie franchise into Web3 with the launch of a Barbie NFT collection. Since its introduction into the digital collectibles space, the Barbie franchise also aligned itself with the female-driven Web3 initiative, Boss Beauties, in October to unveil its Barbie x Boss Beauties NFTs as a motivation for girls worldwide to follow their dreams and encourage them to take an active role in their desired career path.
In other NFT news, Givenchy and (b).STROY drop contemporary Spring 2023 NFT collection.