MetaMask and HyperPlay to Empower Interoperable Web3 Gaming
A theme that is becoming the new standard practice of the space ushering in a new era of utility.
MetaMask and HyperPlay to Empower Interoperable Web3 Gaming
A theme that is becoming the new standard practice of the space ushering in a new era of utility.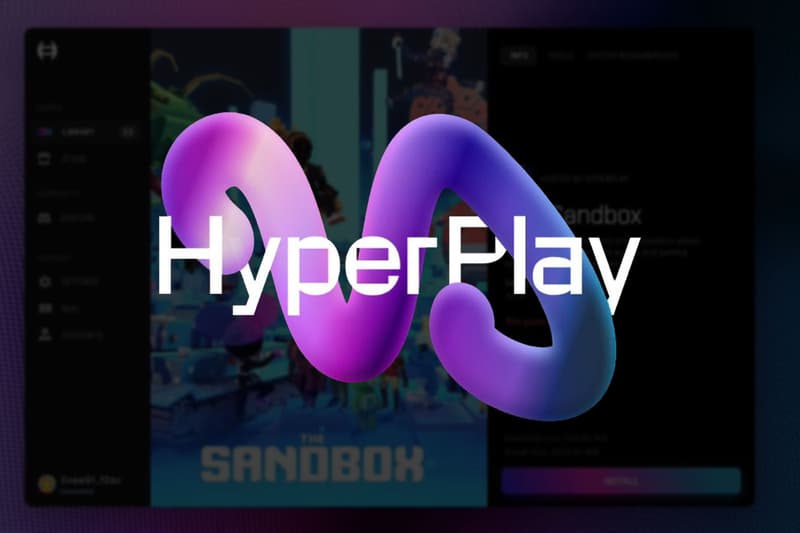 Identifying the importance of interoperability, particularly in Web3 gaming, MetaMask has partnered with the Game7 decentralized autonomous organization (DAO) to create HyperPlay — "a Web3 game launcher from the future."
HyperPlay
At the time of writing, HyperPlay has yet to release major details but says more news would be coming on November 16. What it has shared is that the platform will allow players to carry their wallets, NFTs, tokens, and achievements into any desktop game.
The integrations are compatible with Ethereum Virtual Machine (EVM) chains like Ethereum, Polygon, Avalanche, Mantle, and more. Other areas of interoperability include integrations with game marketplaces like Epic Games Store and GOG.
"Until now, Web3 game developers have been forced to sacrifice usability for function, with no viable solution to add interoperability to native games," shared BitDAO Product Lead and Game7DAO advisor to MetaMask Jacobc.eth,
He explained that "if game developers wanted great wallet interactions, they had to build a browser game with poor performance. If they wanted great performance, they could build a native game, but then they had to push all transactions into a separate web application. Or worse, they had to embed a single-game wallet into their game, where web3 assets become siloed and little more than a gimmick."
Jacob went on to share that with HyperPlay developers can now build the game economies they've dreamt of and players can take assets between games, swap them, and even lend them using decentralized finance (DeFi). He also mentioned hints of a social aspect to the platform, with the ability for friends to follow each other's wallets.
For developers, the platform is open source, free to build on, and is already open for early access requests.
MetaMask and @HyperPlayGaming have been working together to bring MetaMask to every desktop game.

HyperPlay will be a new web3-native game launcher that aggregates the @EpicGames store and @GOGcom to inject MetaMask into every game launched through these stores. pic.twitter.com/msFYIXkQHe

— MetaMask ?? (@MetaMask) November 2, 2022
The Partners
HyperPlay is packed full of interesting partners and supporters, which makes sense considering interoperability is its primary focus. Those directly involved in its development or in the role of supporting partner include names like MetaMask, Game7 DAO, YeeHa Games, BitDAO, Epic Games, and more.
Playing one of the most significant roles in the platform would be MetaMask, with its support and endorsement carrying a lot of weight in the Web3 world — which can be attributed to its now nearly 30 million monthly active users, according to the most recent report from its parent company ConsenSys.
In January @MetaMask broke 30M monthly active users accessing Web3 applications, a 42% increase in 4 months.

— ConsenSys (@ConsenSys) March 15, 2022

Other major players in the effort include the Epic Games Store, which has begun to considerably embrace blockchain-based gaming. Its move into Web3 can be seen in its support of games like Blankos Block Party as it became the first NFT game to be listed on its marketplace. Additional signs of compatibility can be seen in cases like Shrapnel, an Avalanche-based AAA blockchain game that utilized Epic's Unreal Engine 5.
"The launch of HyperPlay is a significant milestone for the gaming industry. Gaming is one of the most popular use cases on MetaMask and this milestone is crucial as it represents the first time that players can carry their MetaMask wallet into and across desktop games," said MetaMask's Global Product Lead Taylor Monahan.
Emerging Theme
Whether in gaming or other areas of Web3, interoperability has become a major point of focus for both developers and end users alike.
From the player or consumer standpoint, no one wants to juggle five, ten, or even fifteen different wallets with various high-value assets spread across them. Management can become a hassle as well as limited support depending on what browser, chain, or dapp you're on.
To understand why this is important to gaming particularly, Hypemoon spoke with BoredElonMusk, pseudonymous Web3 builder, gamer, and Co-Founder of BoredBox.
"The most important element of interoperability right now for Web3 games is platforms and distribution," he shared, explaining "in traditional gaming you have a handful of options like Steam, PlayStation Network, and the eShop. Similarly, for web3 gaming to grow, there needs to be a few consolidated access points for games. The best ones will clearly highlight games that can utilize the digital assets a player owns in their wallet."
Giving a simple example of what this looks like for a consumer, Bored said, "In other words, 'show me games that my stuff works with!'"
While promising, there's still more detail that needs to be shared when it comes to HyperPlay before Web3 gets its hopes too high. That being said, the platform's roadmap indicates developer alpha as early as November 16, the public beta in February of 2023, and "something even more mind-blowing," in April of 2023.
In other gaming news, see how Square Enix is turning to interactive storytelling for latest Web3 initiative.