Metaverse Technology Continues To Find Real-World Use Cases Outside of Gaming
With the latest example being the island nation of Tuvalu using it to preserve its environmentally threatened home.
Metaverse Technology Continues To Find Real-World Use Cases Outside of Gaming
With the latest example being the island nation of Tuvalu using it to preserve its environmentally threatened home.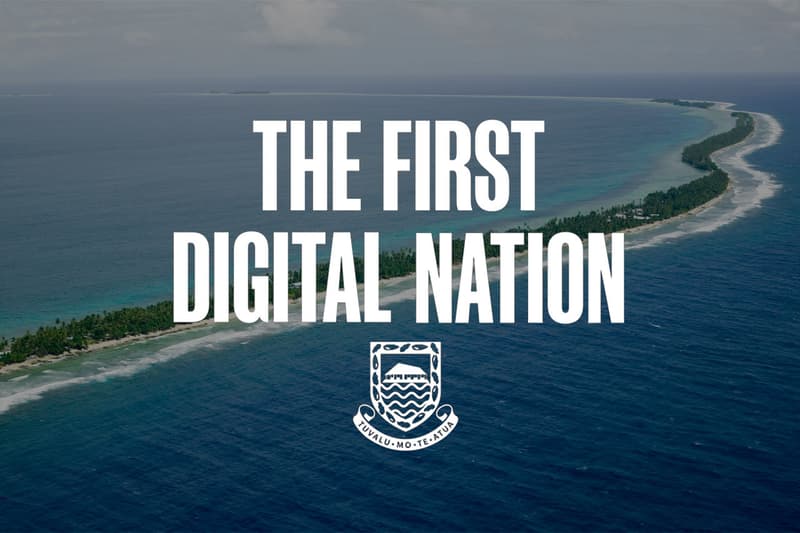 As metaverse technology continues to advance so do the applications in which it's being used. Primarily the tech has been used in entertainment and fashion but has since been used in enterprise and education applications.
The latest use case to emerge for the tech is that of the preservation of historical landmarks like in the case of Ukraine, and most recently to preserve entire nations like Tuvalu — as it faces environmental threats to its existence.
Fashion and Entertainment
The number of new and existing fashion and entertainment brands entering the Web3 space is almost too many to count. However, some of the most popular and recent use cases can be seen with Nike's digital wearable marketplace, Adidas' latest "Into The Metaverse" drop, and Gucci's collaboration with The Sandbox.
In the case of Adidas, the NFTs are interoperable fashion items that can be featured on a variety of different PFPs and displayed in multiple metaverse environments.
INTRODUCING ADIDAS VIRTUAL GEAR
Unveiling the genesis collection of adidas Virtual Gear ??1/6 pic.twitter.com/FUt9Qhj8VO

— adidas Originals (@adidasoriginals) November 16, 2022

There are equally as many projects launching entertainment-focused metaverse experiences. Entire worlds have been produced and filled with creative collaboration, social environments, and games on platforms like The Sandbox and Decentraland.
Other entertainment use cases have included concerts, and immersive experiences, like Disney's recent Music Emporium — a virtual shopping and listening experience of the extensive music catalog.
Enterprise and Education
While Meta also initially started with entertainment as a key focus with its Horizon Worlds, the platform has since shifted into more enterprise-focused initiatives.
This is seen in its advanced development of tools and headsets that enable advanced collaboration between remote collaborators.
"We build Horizon Workrooms as a first step towards a virtual office in the metaverse," shared the company's CEO Mark Zuckerberg in a recent Meta Connect event, he went on to give examples of how the tech can provide a more immersive meeting place for companies through features like spacial audio and breakaway rooms.
Horizon Workrooms plans to also support the importation of 3D models into environments that might be useful for collaborative work between remote designers, architects, and more.
As for education, there has also been a large number of participants exploring possible applications, from virtual classrooms in Japan to metaverse courses offered by Penn State in the U.S.
In Japan's city of Toda, the technology is being used to help combat growing absentee levels, which in the year 2021 recorded over 245,000 elementary to junior high students absent for at least 30 days.
It hopes that the metaverse can help provide a solution for students who are unable to attend in-person classes due to logistical issues, illness, or other approved reasons.
Preservation
One of the more recent use cases of metaverse tech comes as a necessity and in response to both tragedy and natural disaster.
As the war in Ukraine wages on, several of its landmarks and historical sites have been damaged or are at risk of being lost. To preserve and maintain these sites, Ukraine has turned to Web3 technology.
According to UNESCO, at least 143 religious sites, museums, historic buildings, cultural centers, and monuments have been damaged in the conflict — with some experts suggesting that Russian forces are deliberately targeting landmarks. According to Michael Chobanian president of the Blockchain Association of Ukraine, replicating these heritage sites on the blockchain can help to preserve Ukrainian culture and history.
More recently, the island nation of Tuvalu has turned to the metaverse to preserve its culture and history as environmental change through rising sea levels threaten its very existence.
"Islands like this one won't survive rapid temperature increases, rising sea levels…so we'll recreate them virtually. Piece by piece, we'll preserve our country…"- @Simon_Kofe
How you can help? Visit – https://t.co/HqnliGGbLn pic.twitter.com/kw7mCBNSq9

— Tuvalu Ministry of Foreign Affairs (@Tuvalu_MJCFA) November 16, 2022
Tuvalu's Foreign Minister Simon Kofe shared that "as our land disappears we have no choice but to become the world's first digital nation." The statement comes at a time when 40% of the island nation's capital district is alleged to be underwater and the entire country is forecasted to be submerged by the end of the century.
Kofe also shared other reasons for moving its nation to the metaverse, stating "in our foreign policy we insist that any country that wants to establish ties with Tuvalu — diplomatic ties — that they have to recognize the legal proposition that Tuvalu can continue to exist as a state, even if we lose our physical territory."
The policy also requires recognition of the nation's claim to its Maritime zone, a policy Kofe said seven countries have already agreed to in a conversation with media outlet The Project.
Situations like Tuvalu's, as tragic as they are, go to show that the use cases of metaverse technology can surpass that of entertainment and are becoming more likely to be used for real-world solutions.
In other news, see how Adidas continues to prove "impossible is nothing" with its latest virtual gear NFT collection.