Music Meets Metaverse Gaming in Deadmau5 Project Elynxir
With a mobile NFT scavenger hunt going live during Art Basel.
Music Meets Metaverse Gaming in Deadmau5 Project Elynxir
With a mobile NFT scavenger hunt going live during Art Basel.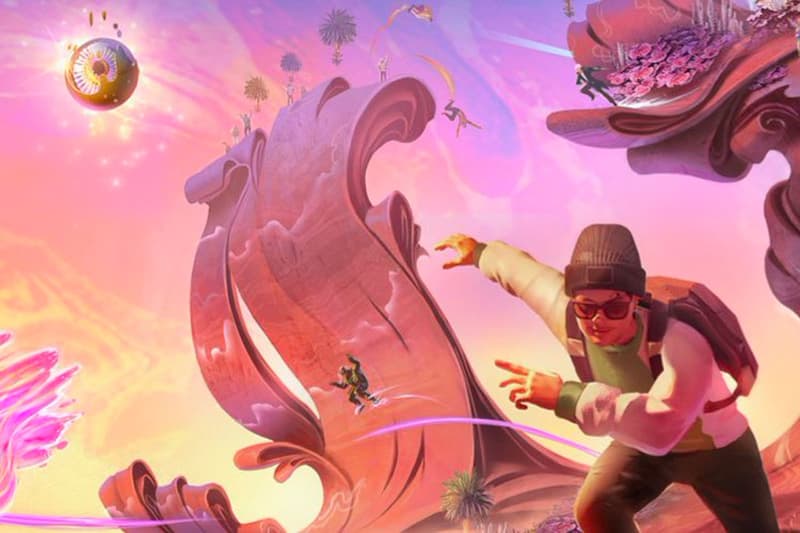 Co-founded by Inder Phull, Joel "Deadmau5" Zimmerman, and Richie Hawtin, the metaverse project Elynxir is a rapidly growing ecosystem created to redefine the way music is created, collected, and interacted with.
Its latest offering is a mobile-based augmented reality (AR) scavenger hunt quest called Astral, which is "a small branch in the wider ecosystem we are developing," according to a tweet from Phull.
Phull also shared that the quest is essentially a "Rock Band meets Pokémon Go experience," according to comments shared with Decrypt.
Elynxir
"Music has always been static as a format," said Phull, adding "it's time to break that paradigm. We have an opportunity to create new interactive platforms & distribution channels that allow artists to connect and collaborate with fans in new ways that go beyond mp3s."
This is the goal of its Metaverse gaming platform Elynxir, where like Pokémon Go, users experience an overlay of AR and can interact with various objects and NFT collectibles — all of which make up a dynamic interaction with music.
Music is a place.

A place you can lose yourself in.
A place to escape the mundane.
That place is @elynxirgame

Unlock a new layer of reality.

?? @elynxirgame
?? https://t.co/ynsTKBsOTA pic.twitter.com/UhdVDHfxVz

— PIXELYNX (@pixelynx_io) May 25, 2022
Introducing: Astral

The next test and feature release is an experiment in community ownership and co-creation. More info coming ?

Im looking for that rare @NFTJuniorJr https://t.co/ghEhhk2ory#CloneX pic.twitter.com/mQy0a3twqv

— Inder (@inderphull22) November 28, 2022
Phull shared that Astral represents the first baby steps towards this redefining of music, with features including the ownership over the creation of virtual artists, development of lore, design of outfits, creation of music, and much more.
"The aim is to launch new features and modules that let fans shape the fate of our inter-dimensional artist, from start to finish," he said.
In a thread on the quest, Phull shared that while the project will begin with virtual artists as the features are tested, he does believe that the features will be relevant for any musician that wants to "gamify how their fans create with them."
The CEO shared that Elynxir aims to define new formats for how music lives and is interacted with and that as a result, artist releases will look very different in the next five years.
From a technical aspect, the mobile AR game is functionally very similar to Pokémon Go, which is no surprise as it utilizes Niantic Lightship — the same engine that powers Pokémon Go. Parent company Niantic is also an investor in Pixelynx.
For those attending Art Basel in Miami, the Astral scavenger hunt presents the opportunity for users to compete for 20 fractionalized pieces of what the company has said is a "blue chip" NFT from a popular PFP project.
Ownership of the fractionalized NFTs grants holders the right to help shape the future of a virtual musician on the Elynxir platform. The idea is to allow the winners of the competition to get a head start on the creation and development of a virtual artist, giving them an edge in the upcoming music metaverse ecosystem.
"What we want is to give a number of winners the promise of voting rights, in a sense, to this virtual act," explained Phull, "and for the community to then collaborate and make proposals on how this virtual artist will evolve."
In conclusion to a tweet on the topic, Phull said that "transmedia world-building is a new frontier for the music industry and fans are the cheat code."
Elsewhere in Web3, Isaac "Drift" Wright presents "Rebirth" solo exhibition at Miami Art Basel.