Now Fans Can Invest Into and Trade Music Rights on 3LAU's Royal Marketplace
After spending the past year doing airdrops as a proof-of-concept for the platform's 'royalty payouts' component.
Now Fans Can Invest Into and Trade Music Rights on 3LAU's Royal Marketplace
After spending the past year doing airdrops as a proof-of-concept for the platform's 'royalty payouts' component.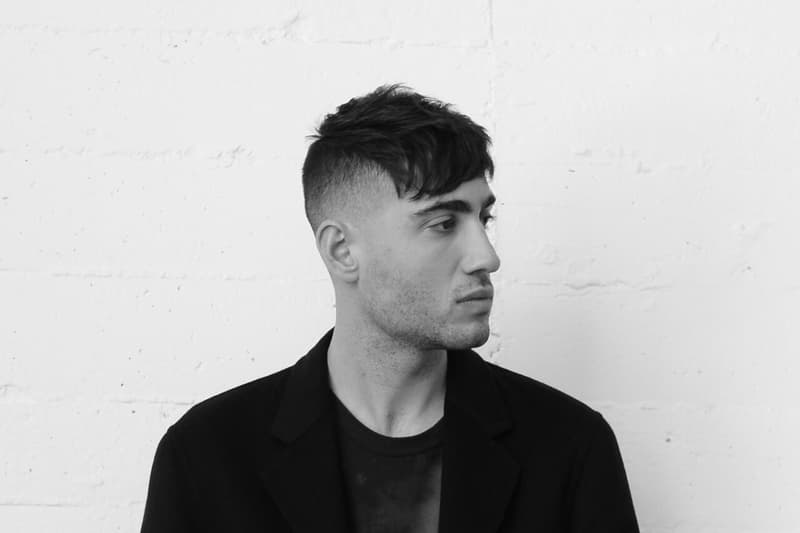 1 of 3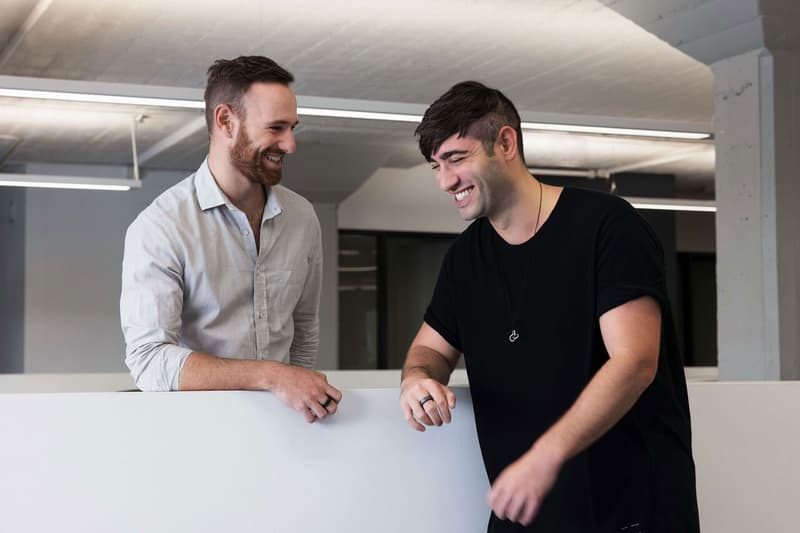 2 of 3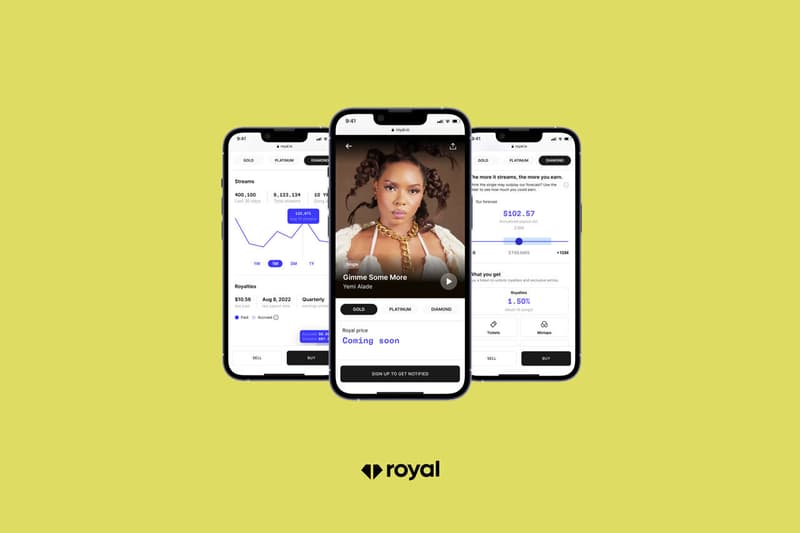 3 of 3
After much anticipation, Web3 music streaming platform, Royal debuted its long-awaited music rights marketplace on Thursday with over a dozen artists that will soon be sharing in its ownership economy. 
Launched in May 2021, Royal is the brainchild of electronic music producer turned tech entrepreneur Justin Blau (3LAU) and college buddy JD Ross, serving as a marketplace where artists can sell their music royalties to fans as NFTs. 
Last November, the startup raised $55 million USD in funding from a16z, Coinbase Ventures, Paradigm, and a host of other musicians including Nas and The Chainsmokers, in addition to its August 2021 $16 million USD seed funding round. 
With Thursday's announcement, Blau told Hypemoon that building a music rights marketplace has been Royal's plan since day one, with the goal of giving people a single place to invest in music that also allows for the ability to easily purchase and sell digital assets.
"Our work to date has built towards this – we've spent the past year doing drops as a proof-of-concept and building core components of the platform like royalty payouts," Blau said. 
The Royal co-founder says that collectors have earned more than $100,000 USD in royalties to date, with artists including Diplo, Nas, The Chainsmokers, Royce da 5'9", and Vérité all participating in the platform's shared ownership economy. 
As part of its marketplace announcement, Royal shared that over the coming weeks, more than a dozen independent artists will share ownership for the first time, including, but not limited to Bingo Players & Zookëper, Disco Fries, Skye Holland & Steve Kroeger, Elle Vee, Yemi Alade, 27Delly, Matt Cooper, Madison Ryann, Allem Iversom, Jake Zimma, and Anderton. 
How It Works
So, how does Royal's latest infrastructure work to the benefit of both the artist and their fans?
Blau told Hypemoon that from a high level, the Royal team has invested a lot of time and energy into ensuring anyone can participate in its music rights marketplace – without any crypto knowledge or awareness.
"To enable people to buy and sell music rights fluidly using cash (fiat) has been especially complex," he added. 
Depending on whether you are buying or selling, the platform is ready to welcome participants into its ecosystem.
When you discover an artist you'd like to partner with, you can buy a song or album instantly at the listed price – or place a bid at a price of your choosing. Every listing, according to Royal, now shows streaming data and payout estimates in case more information about the music is requested. 
That data is pulled from leading marketplaces like OpenSea, as well as collects and aggregates data from Spotify, Apple Music, Prime Music, and SoundCloud. 
For sellers, either listing a token at the market price for an instant match, or setting your own price to then be matched with a buyer – is all that is required. 
"Previously, it hasn't been possible for anyone to invest in and trade music rights. Music rights are a growing asset class, and we believe everyone should be able to participate in ownership. The first version of Royal introduced the concept of investing in music by buying tokens during a drop – now, you can buy and sell on Royal at any time," Blau explained. 
The Battle for Royalties
Speaking to the ongoing industry debate surrounding creator royalties, Blau clarified that the royalties that people earn on Royal are "streaming royalties," rather than "secondary royalties" that creators make on marketplaces. 
"When artists share ownership of their music, fans and collectors have the opportunity to earn royalties alongside artists. The more people the music streams, the more they earn," he highlighted. 
"Our approach here is that [Royal] is waiving a platform fee through the end of the year, so listing and selling tokens is free. And for every secondary trade, artists will collect a 2.5% fee, which Royal will cover."
Right now, creator royalties is one of the most pressing conversations happening in the NFT space, which serve as the foundation for any sense of legitimacy the digital asset sector seeks to establish in the future. 
A late October study published by crypto firm Galaxy Digital revealed that more than $1.8 billion USD in royalties have been paid out to the creators of Ethereum-based NFT collections – consider the amount of money that has been transacted across just the blue-chip NFT collections and compare it against those numbers recently released in the study and therein lies the issue.
In mid-October, Solana's top NFT marketplace, Magic Eden, also caused massive waves after it announced that it would be switching its platform to an "optional" royalty model, while also stating that it would be allocating $1 million USD towards a fund to create better royalty enforcement tools.
Earlier this month, OpenSea announced that it would continue to enforce creator fees for all existing collections on its marketplace, after significant backlash and opposition to its initial proposal to do away with mandatory fees. In a blog post, OpenSea said it would introduce a new tool for new collections to enforce creator fees on its platform. 
What's Next for Royal?
Today, Madison Ryann Ward, a sultry-voiced singer who was featured on David Letterman's "My Next Guest Needs No Introduction," is also kicking off her track "I'll Wait" for fans to invest in, which follows yesterday's debut kickoff by the Bingo Players & Zookëper and their single "Bathroom Line."
In July, Blau sat down with Hypemoon via Zoom to talk about the platform's initial royalty payouts that were being distributed via airdrops to fans across four different songs – "Ultra Black" (Nas), "Rare" (Nas), "He's Not You" (Verite), and Blau's own track "Worst Case."
"The actual payout from the architecture for low cost is something we're super proud of…and that rollout has been an incredible variance, because that was the original vision for Royal – creating intrinsic value within digital assets, not just emotional value," he said. 
As for what's to come, Blau says that soon Royal will be enabling 'bank transfers' for people who use the platform. 
"Mainstream approachability and usability is essential to our platform. We want everyone to have an opportunity to own a piece of the songs they love. Bank transfers ensure people can access their funds in whatever way they want or need to – whether it's to invest in more music or move the money off Royal and use it elsewhere."
In other Web3 news, could architecture be reshaped by NFT technology?