Is the Removal of NFT Creator Royalties a 'Race to the Bottom?'
Artists, platforms, and founders like Goner of BAYC share their thoughts on the matter.
Is the Removal of NFT Creator Royalties a 'Race to the Bottom?'
Artists, platforms, and founders like Goner of BAYC share their thoughts on the matter.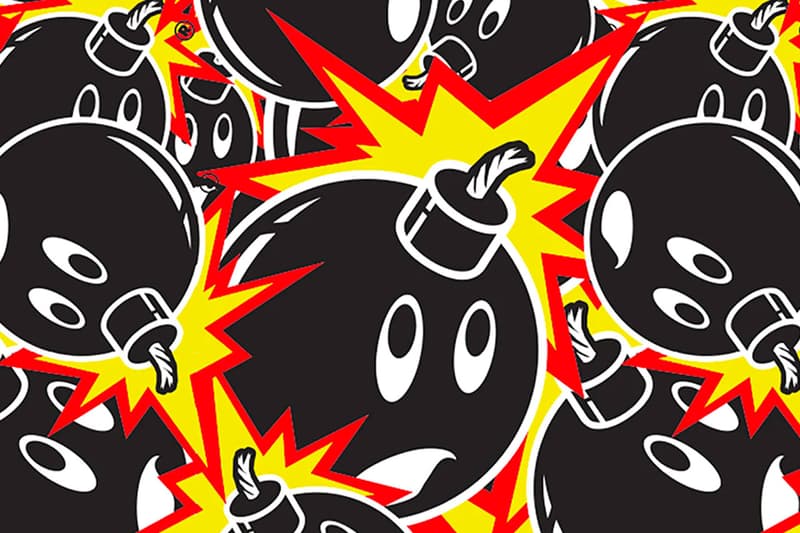 Debates and decisions around creator royalties in the NFT space have reached some pivotal moments this week. These have included opinions from founders like Goner of Bored Ape Yacht Club (BAYC) to pro-royalty campaigns and stances from artists like Bobby Hundreds and Betty of Deadfellaz.
Marketplaces have also begun to firm up their stances, with OpenSea stating it's pro-enforcement, Nifty Gateway implementing a "blocklist," and platforms like Rarible stating the removal of royalties is a rat race to the bottom where everyone loses.
Varied Takes
Rarible
In its most recent tweet on the subject, NFT marketplace Rarible wrote "Rarible. Supports. Royalties."
Explaining that the platform began as a place for creators and has always aimed to be community-centric — proclaiming that creator royalty fees are necessary for the long-term growth of the Web3 space.
The marketplace has taken both an enforcement and incentive-based approach to maintaining creator royalties. This is achieved primarily through its custom-built community marketplaces, which any collection can utilize code free.
Rarible has developed solutions that require royalties on items bought within their community marketplaces even if they are listed elsewhere — meaning if someone were to try and purchase an item off an aggregator like X2Y2, the royalties would still be enforced at checkout.
Another way the platform is championing royalties is through rewarding those who pay them, this is done via the platform's native token RARI, and works like a cash-back program for select Rewards Collections.
Lastly, Rarible is developing a feature that it calls "aggregated top-ups." With this feature, if a user were to buy an aggregated token from a marketplace that doesn't support royalties, there will be a prompt that gives the option to pay them anyway.

This has created an environment where:
✅ Buyers save ETH.
✅ Marketplaces process more transactions.
❌ But artists, creators, and collections are completely cut out.

It's a race to the bottom where we all lose.

— Rarible (@rarible) November 8, 2022
Goner of BAYC
"The NFT ecosystem would be a tiny fraction of what it is today if it weren't for creator royalties," wrote BAYC co-founder Wylie Aronow, aka
Gordon Goner
in a recent substack
article
on the matter.
He also notes that the leading marketplaces of today would be nowhere if they hadn't supported them in the past and went on to propose a solution for how to maintain them going forward.
His proposal is an allowlist system that would enable the trading of NFTs between "normal wallets," technically known as externally known accounts (EOAs).
In contrast to "blocklists" like that proposed by Nifty Gateway that effectively bans the transfer of an NFT on specific platforms, the allowlist take would only allow good actors to participate.
Goner said the difference is "a deny list would inevitably result in a game of whack-a-mole, where new marketplaces would get deployed continuously to avoid paying creator fees."
He then broke down how his proposal would work in the following points:
When a transfer comes in, check if it's a regular wallet (EOA) making the request, or a smart contract
If it's an EOA (again, a normal wallet), then you let it go through. Marketplaces don't use EOAs, so this is either someone making an over-the-counter trade or moving their own NFTs around. You can't tell the difference; let it through.
If it's a smart contract that has initiated this transfer, check against an oracle of contracts that are known to respect
Though the proposal doesn't come without its flaws, which Goner acknowledged in an edit. The primary one is that it requires new smart contracts and would require additional workarounds to be used for existing collections.
Additionally, new marketplaces would have a hard time setting up because they'll need to be added to the proposed allowlist to process transactions.
Another aspect is that an oracle would need to maintain the list, though this could be done via a decentralized autonomous organization (DAO) to maintain Web3 principles and avoid abuse of the system.
Some thoughts on creator royaltieshttps://t.co/hKB5eQKZ93

— GordonGoner.eth (Wylie Aronow) (@GordonGoner) November 8, 2022
Artists
During the royalties debate, a large number of artists and creators stepped forward to defend them. Two of the most vocal and recognized have been Betty of Deadfellaz and Bobby Hundreds of Adam Bomb Squad.
In the case of Betty, she was a primary figure in leading and rallying hundreds of artists, creators, and founders to put pressure on marketplaces like OpenSea to maintain creator royalties.
She has since shared hopes that the impact will provide more time to develop a self-sovereign, artist-first approach to the issue, as she says "relying on these companies to lead isn't going to work for us in the long run."
Bobby Hundreds has also made a massive impact in the ongoing debate, not only with his previous essay on the matter but also with a decision to postpone his latest NFT drop that was slated to drop on OpenSea.
Shoutout to the hundreds and hundreds of creators, founders and artists that jumped in to mobilize this week. Shout out to everyone behind the scenes who basically haven't slept for days. This matters. We came together for each other. Let's keep that collaborative spirit alive.

— BETTY (@betty_nft) November 10, 2022
? A message from @thehundreds and @AdamBombSquad on the release of Badam Bomb Squad ? pic.twitter.com/CZuO1z2BS4

— bobbyhundreds.eth (@bobbyhundreds) November 9, 2022

OpenSea
As artists, creators, and thought leaders banned together, OpenSea seems to have come around a bit on its stance on the matter — though according to the platform's CEO in a recent Rug Radio episode, the plan was never to erase royalties from all collections.
Uncertainty is at an all time high. Hear some reassurance from @dfinzer, CEO of @opensea and catch him live on the GM NFTs stage this morning! #RugRadio?️
?Full episode https://t.co/Z7JmGDQWyY?? pic.twitter.com/1PcDkTK4ql

— Rug Radioᵍᵐ ? (@RugRadio) November 8, 2022

In the same space, Rug Radio founder Farokh urged CEO Devin Finzer to "be on the right side of history," and read aloud a letter to the platform written by popular artist Fewocious.
Dear @opensea pic.twitter.com/dkHF2JlbVC

— FEWOCiOUS (@fewocious) November 7, 2022
While it's nearly impossible to identify what the straw was that broke the camel's back, OpenSea has since announced that it "will continue to enforce creator fees on all existing collections."
Though there was no designation on how long it would continue doing so or verbiage that suggested it would be a permanent decision. The platform did advise that creators continue to seek ways to incentive and enforce royalties on their collections while it works to share more "creator-focused tech/tooling updates."
At the time of writing, pro-royalty supporters appear to be proving that a collective Web3 can make a difference and maintain the much-needed system that has defined the space since its inception.
In other news, should big tech be held more accountable for its mass layoffs?