Roblox: The Future of Fashion is Definitely Digital
A look into the growing influence of digital fashion and online identities and why iconic brands are now eagerly finding their way into the metaverse.
Roblox: The Future of Fashion is Definitely Digital
A look into the growing influence of digital fashion and online identities and why iconic brands are now eagerly finding their way into the metaverse.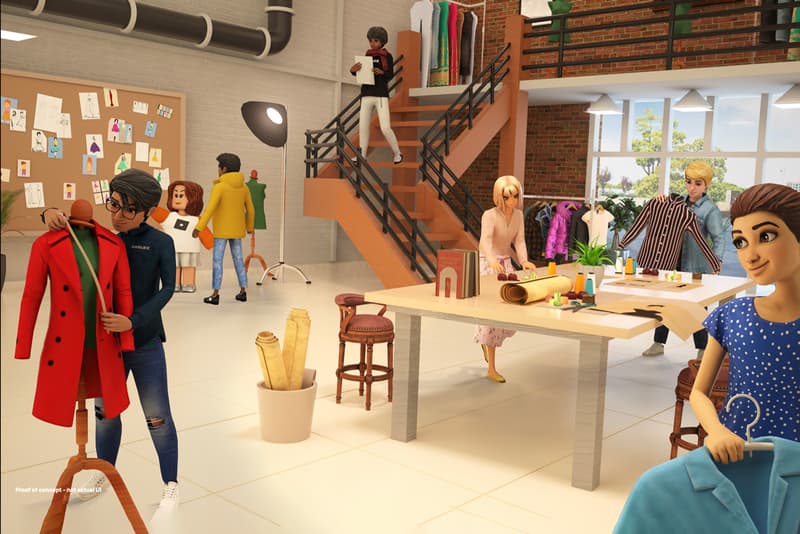 1 of 5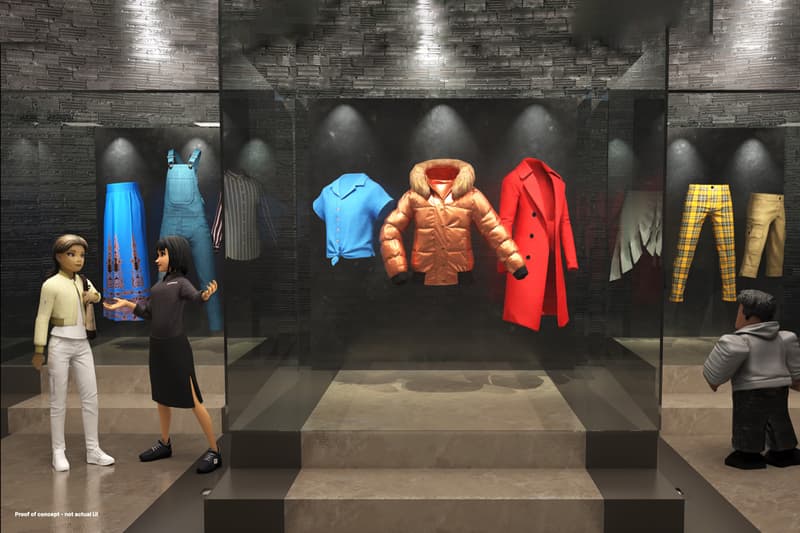 2 of 5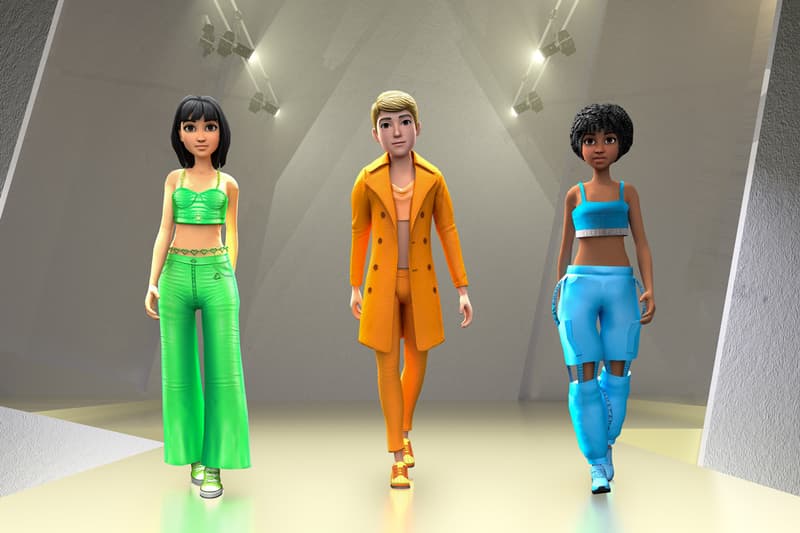 3 of 5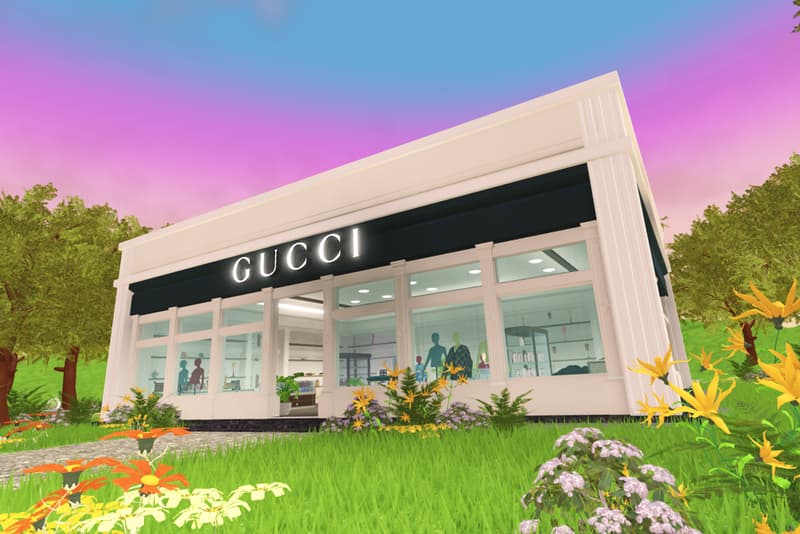 4 of 5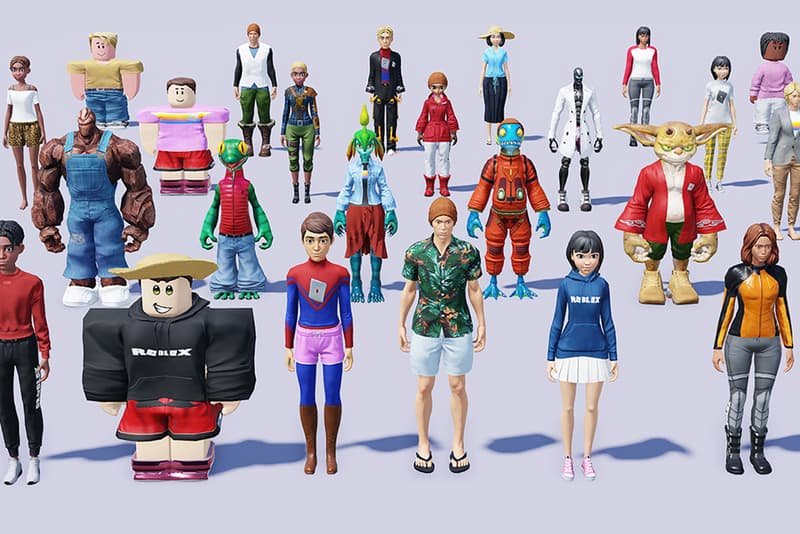 5 of 5
Every day, consumers are witnessing another one of their favorite brands entering the metaverse.
Just this month, Disney revealed a new virtual store for music, Gucci shared its new vision for the future with a metaverse in The Sandbox, and numerous automotive companies have created Web3 campaigns with interactive gaming.
As some may argue that the metaverse has gotten out of control, this is just the beginning. – and Gen Z proves to be leading the way.
For more than a decade before the concept of the metaverse gained mainstream attention, Roblox has been redefining online style and self-expression for its users.
Roblox is an online gaming platform, commonly referred to as a metaverse, for users to build games and explore online experiences placed in the virtual environment.
Since its launch in 2006, Roblox has met the rising demand by providing design and distribution tools to fuel users' creativity in producing virtual clothing. to start each user's journey of personal digital identity creation inside the metaverse setting.
This world isn't being built by us, it's being built by all of us.
There are endless possibilities on Roblox. What part of this world will you create next? pic.twitter.com/mnV14aQbMq

— Roblox (@Roblox) October 12, 2022
During the first three quarters of 2022, more than 11.5 million community creatives have designed over 62 million pieces of digital clothing and accessory item in Roblox.
This month, Roblox partnered with Parsons School of Design to conduct extensive research and survey Gen Z members who are active on Roblox and familiar with digital fashion to produce the 2022 Metaverse Fashion Trends report.
"Collaborating on this research with Roblox has made it even more clear that self-expression through digital fashion is important for digital natives and Gen Z. Many already value digital fashion items and designers just as much as (or sometimes more than) they value physical items, and this will grow with time. As a result, it will become more and more important for future designers to be able not just to create physical collections, but also introduce digital versions of their collections," shared Ben Barry, PhD, Dean and Associate Professor of Equity and Inclusion, School of Fashion at The New School's Parsons School of Design
In contrast to the older generations that heavily question the virtual landscape and digital fashion, Gen Z — which makes up a quarter of the world's population – relies on their avatars and metaverse looks to express themselves nowadays.
For decades, clothing has been a prime method for expressing oneself and reflecting cultural backgrounds, personalities, moods, and styles. In today's age, Roblox and Parsons discovered that half of Gen Z users change their avatar's clothing at least once a week and find themselves able to express their individuality while doing so — just like the physical world.
"I've always been a jack-of-all-trades: localization, scripting, mixed building, graphics. I wanted a look that asked 'what is a creator?' and put it all into one avatar."

-@iamysko, Developer Community Manager pic.twitter.com/irFDiNGXel

— Roblox (@Roblox) September 15, 2022

Furthermore, two in five respondents shared that self-expression in the digital world is even more important than their physical world identity.
This alludes to the fact that almost every fashion house and brand born from Web2 is headed digital and beginning to ramp up Web3 efforts. For instance, Nike unveiled its new online marketplace for virtual goods and co-creating opportunities for customers this past week.
Everyone Wants To Create
With Gen Z spending more time participating in the digital space, the influence of creator communities in fashion has picked up great speed. Currently, there are at least 200 times more creators designing clothing in Roblox, than the number of fashion designers making physical clothing in the US.
As said by Cathy Hackl, Chief Metaverse Officer and Co-Founder of Journey, "the world's next Coco Chanel is probably a 10-year-old girl who is currently designing avatar skins on Roblox."
The overall reputation of digital fashion is climbing as more than half of Roblox's respondents considered a digital fashion designer career to be just as impressive or even more impressive than the role of a physical fashion designer.
The metaverse has evened the playing field for creators to dabble in fashion design as a hobby and monetize off their creations – without holding a full-time fashion career or design education.
"This is something that various barriers may prevent them from doing in the physical world – from the cost of materials to not having sewing skills or knowing how to pattern draft, or simply not having a way to share what they are creating with a broader audience, which is an important incentive," explained, Daniel Drak, Assistant Professor of Strategic Design and Fashion Communication & Associate Director of MPS Fashion Management, Parsons School of Design.
Some of the global brands that have joined Roblox's metaverse like Walmart, Tommy Hilfiger, and Samsung have leveraged Gen Z's creativity and willingness to contribute by presenting the opportunity for co-creation in digital fashion and branded content.
Tommy Hilfiger announces a partnership with creators @PolarcubArt, @RynityRift, @Zealocity_, @MiracleDropsRBX, @Blizzei_, and @missmudmaam_mmm to bring exclusive verchandise to the Roblox Avatar Shop.

The collection goes live later today: https://t.co/OBxiKeom6E pic.twitter.com/39fnPmCAJO

— Bloxy News (@Bloxy_News) December 16, 2021
For example, House of Blueberry, a digital-only fashion house, harnesses its community of creators to help with the brand's designs and direction — which the majority of Web2-native brands wouldn't have considered in the past.
"[Our community] gives us this design inspiration and feedback that we're able to very quickly incorporate into our releases. I think that's a benefit of being Metaverse-native or having a company that has grown up in this space," Katherine Manuel, COO of House of Blueberry told Hypemoon.
There are currently more than 400 million active users of metaverse platforms monthly with Roblox holding the largest user base. With more people interacting, gaming, and socializing in the digital space than ever before, nearly 75% of Roblox users said they spend money on their virtual clothing and accessories.
In May 2021, Gucci debuted a digital copy of the Dionysus Bag with Bee during the Gucci Garden exhibition hosted in Roblox. The bag originally sold for 475 Robux (about $6 USD).
Following the event, thousands of users wanted to get their hands on the virtual products, resulting in one user paying 350K Roblux (about $4,115 USD) — $800 USD more than the physical Dionysus Bag with Bee.
With more than 25% of Roblox user's spending anywhere from $20 to over $100 USD on a single digital item, the metaverse offers brands a number of new ways to capitalize on their product, and they shouldn't ignore it.
In other metaverse news, Adidas continues to prove 'Impossible Is Nothing' in latest Virtual Gear NFT collection.