Should Big Tech Be Held More Accountable for Its Mass Layoffs?
As companies like Meta and Twitter let go of thousands of employees in a flash.
Should Big Tech Be Held More Accountable for Its Mass Layoffs?
As companies like Meta and Twitter let go of thousands of employees in a flash.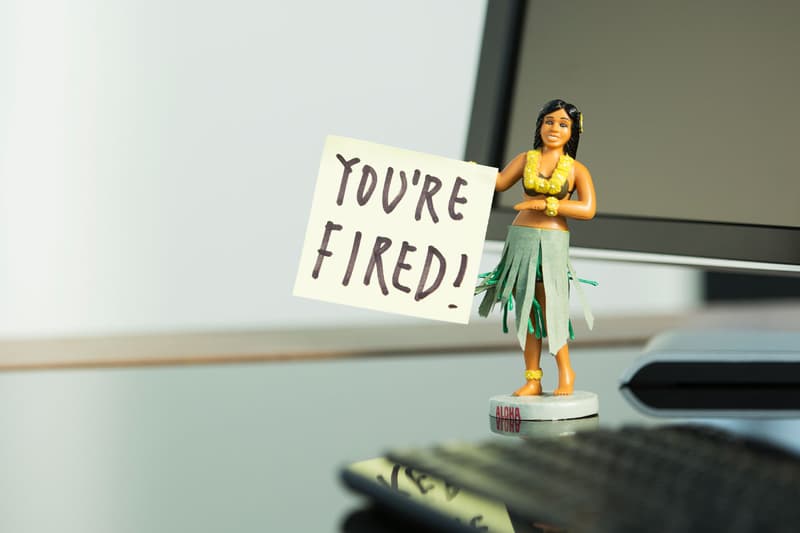 Employees of Web3 companies aren't the only ones being let go of en masse — between Meta and Twitter, nearly 15,000 individuals have lost their jobs.
In both cases, the cuts are said to be to protect the company's bottom line and while they might effectively do so in the short term, there may be a long-term cost in areas like innovation.
Web2 Layoffs
Mark Zuckerberg's Meta has become the latest to announce a mass round of layoffs, with plans to let go of more than 11,000 individuals, which represents roughly 13 percent of its workforce.
Additionally, the platform plans to cut discretionary spending and extend its hiring freeze through to the first quarter of the upcoming financial year.
The cuts come directly from Zuckerberg's shift into the metaverse space and the lack of market interest, with the company sustaining its losses of over $3.6 billion USD in Q3 of 2022 — historically its worst yet.
In a letter to his employees, Zuckerberg said "I got this wrong, and I take responsibility for that."
He also wrote "I want to take accountability for these decisions and for how we got here. I know this is tough for everyone, and I'm especially sorry to those impacted."
So what does that accountability look like? In the same letter, Zuckerberg shared some details on the layoff process and what U.S.-based employees will be entitled to.
Details included 16 weeks of severance pay at base rates plus two additional weeks for every year spent at Meta — notably with no cap. Employees will also be compensated for any remaining paid time off they have stored up and will still receive their November allocated stocks from the company's RSU program.
Other details include health care for up to six months, three months of career services support, and dedicated immigration specialists to help with those in the country on a work visa.
Overall Meta's support of soon-released employees appears to be somewhat comprehensive, compared to that of Twitter which is essentially doing more than it's legally obligated to but not all that it could do.
Regarding Twitter's reduction in force, unfortunately there is no choice when the company is losing over $4M/day.

Everyone exited was offered 3 months of severance, which is 50% more than legally required.

— Elon Musk (@elonmusk) November 4, 2022
Not satisfied with Twitter's decision and manner of handling the layoffs a large group of former employees filed a class action lawsuit against the company, as first reported by Bloomberg.
The suit claims that Twitter had not given the affected individuals adequate notice before dismissing them and alleged that Twitter had violated worker protection laws. Naming examples like the California WARN Act which requires a 60-day advanced notice before a mass layoff.
Additionally, it would seem support efforts for those looking to find new places of work are somewhat bootstrapped, at least currently. An example of this is seen in a recent tweet from Twitter's Head of Trust & Safety Yoel Roth, who wrote "recruiters: My DMs are open — I have recommendations for incredibly smart and compassionate talent that is now available."
Web3 Contrast
While sustaining its own losses, with companies like BlockFi, OpenSea, and more laying off thousands, Web3's approach has been somewhat contrasting compared to Web2 — especially apparent when comparing Coinbase and Twitter.
One of the main differentiators was the methods in which the news was distributed. In the case of OpenSea, CEO Brian Armstrong sent out a company-wide letter outlining details of the layoff including severance plans and career support through its TalentHub.
In the case of Twitter, initial notification of the layoffs appeared to be somewhat sporadic and unorganized, as first reported by The New York Times.
Communications and notification varied based on individuals' location and roles — with some being notified that their position was "impacted" but that a "separation" date would be shared in the future.
Others received no notification at all and were instead dismissed in a way that was "akin to breaking up with someone over a text message," as The Washington Post colorfully described employees who were logged out of their company accounts.
To add insult to injury, several employees that were let go were asked to come back, as the company realized particular gaps that were created and currently has over 80 job listings live on its career page.
Looks like I'm unemployed y'all. Just got remotely logged out of my work laptop and removed from Slack. #OneTeam forever. Loved you all so much.

So sad it had to end this way ?

— simon balmain (@SBkcrn) November 4, 2022

The Cost
While the cuts by Meta and Twitter are sure to positively impact the two's balance sheets in the short term, there is an underlying long-term cost associated with mass layoffs.
Primarily reputation, company culture, and innovation — which has become particularly apparent in the case of Twitter, as former employees, like senior engineer manager Joan Deitchman have recently shared their experiences.
Deitchman was a core member of the ML Ethics, Transparency, and Accountability team at the platform, which was in charge of developing algorithmic transparency.
She wrote "the team is gone. The team that was researching and pushing for algorithmic transparency and algorithmic choice. The team that was studying algorithmic amplification. The team that was inventing and building ethical artificial intelligence tooling and methodologies. All that is gone."
While financial standing and profitability are of course primary concerns for any business, how mass layoffs like these are handled and the sacrifices they bring can often have unforeseen impacts on company health down the line.
In other news, see how the Binance-FTX saga takes the world "rivalry" to another level.