Snoop Dogg and Billy Ray Cyrus Hype Up Fans Through a Gamified NFT Experience
In collaboration with The Avila Brothers and Animal Concerts.
Snoop Dogg and Billy Ray Cyrus Hype Up Fans Through a Gamified NFT Experience
In collaboration with The Avila Brothers and Animal Concerts.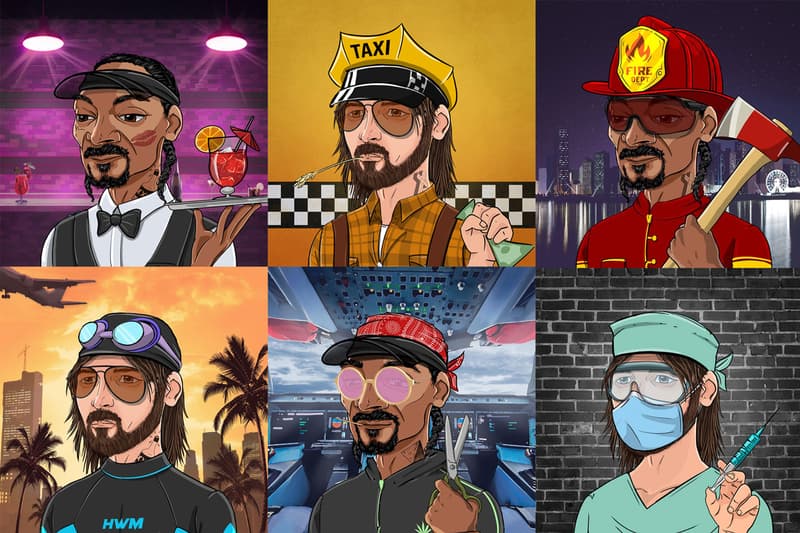 In March 2022, the renowned artists, Snoop Dogg and Billy Ray Cyrus came together to announce the release of a newly collaborated track, "A Hard Working Man." The following month, the creative blend of country and hip-hop debuted its music video during Grammy weekend with the well-known producers, The Avila Brothers.
"A Hard Working Man" has grown significantly since as a song, but also as an evolving Web3 project.
Snoop, Billy Ray, and The Avila Brothers have partnered with the metaverse entertainment company, Animal Concerts to develop an upcoming fan-centric NFT experience alongside the record.
When music meets the Metaverse, special things are bound to happen…like @SnoopDogg, @billyraycyrus, and @AVILABROTHERS joining forces!

Crazy ?

Join the allowlist now ? https://t.co/U0ixs6k3lI pic.twitter.com/90Oj3XxZCN

— A Hard Working Man NFT Collection (@AHWM_NFT) November 13, 2022
With Animal Concerts, the project has already caught the Web3 community's attention with a three-tiered NFT drop that has kicked off its allowlist in a gamified manner – prior to the official drop that has yet to be announced.
Once a part of the "A Hard Working Man" allowlist through Animal Concert's Discord channel of more than 11K members, fans can enter the gamified platform to earn points through various quests and compete against others on a public leaderboard. As the NFT drop approaches, more than 100 free NFTs will be given away to the top scoreboard's leaders.
As the hit song represents the lifestyle and virtues of hard-working blue-collar laborers, the NFTs have been packed with utility and physical redeemables to continue paying tribute to those who represent the artist's country.
Select holders will be surprised with various rewards like live concert tickets, backstage passes, airline vouchers, tangible merchandise, giveaways, and Animal Concerts' metaverse performances.
Despite the currently slow NFT market conditions, the trio has already harnessed a devoted group of supporters through the unique gamified drop experience for the PFP NFTs and greater initiative.
Snoop has served as a Web3 advocate since "the early NFT boom" in April 2021 with the NFT auction, "A Journey with the Dogg." Earlier this year, Snoop doubled down in Web3 with the announcement of reconstructing his Death Row Records into a Web3 music label and partnership NFT collection with The Sandbox's metaverse.
"I know [NFTs] have a great opportunity to be big in music, because sooner or later the labels are going to have to come on in," Snoop told CNBC during NFT.NYC.
Serving as a trailblazing leader in the space, Snoop has been involved in a series of other Web3-driven campaigns such as the first metaverse-inspired live performance with Eminem and their respective Bored Ape Yacht Club PFPs during this year's MTV Video Music Awards.
With the rise of Hollywood talent in the digital landscape, platforms like Animal Concerts have continued to emerge as blockchain technologies make it into the masses' hands.
As Web3 proves to open new doors for engagement between artists and their fans, Animal Concerts has leveraged a different market as a new environment for hosting live shows within the metaverse and developing virtual era.
Digital music has seen a TON of growth in the last few years!

⭐Up 19.9% – Streaming growth 2021
⭐443M $USD – Users of paid subscription accounts
⭐62.1% – Streaming share of global revenues

We're paving the way for limitless possibilities bringing Web3 and music together ? pic.twitter.com/7HBOS3ufiw

— Animal Concerts (@animalconcerts) November 13, 2022
Through its open metaverse platform, Animal Concerts has debuted the concept of Watch-to-Earn for fans to get paid to attend live performances of their favorite artists. Animal Concerts has its own native crypto token that allows artists to create novel fan experiences through NFTs and its digital concerts.
"We're democratizing concerts because we can bring them to everyone all around the world on any device. Not just the few who were lucky to get a ticket to their favorite band in a small city. And I think that's a really cool thing. Because we enable artists to deliver once-in-a-lifetime fan experiences online and in the metaverse, and then we work with them to create and launch [NFTs] on their behalf," said Animal Concert's CEO, Colin Fitzpatrick in an interview with nftnow.
Prior to "A Hard Working Man," Animal Concerts has previously worked with famous recording artists, Alicia Keys, Future, Busta Rhymes, and many more to present online performances as well as blockchain-tied fan-to-artist connectivity.
In other NFT news, VANDYTHEPINK will sip at Miami's Art Basel alongside Johnnie Walker and 88rising.