Solana Attracts Big Tech, Artists, and Coin Protocols to Its Network
Namely, Google Cloud to run a validator, Beeple to release dynamic NFTs, and Circle stablecoin integrations.
Solana Attracts Big Tech, Artists, and Coin Protocols to Its Network
Namely, Google Cloud to run a validator, Beeple to release dynamic NFTs, and Circle stablecoin integrations.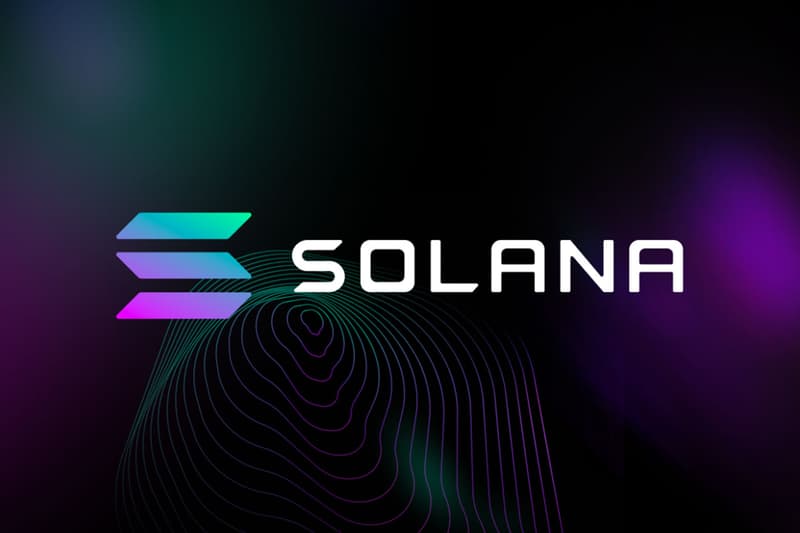 Once dubbed an Ethereum-Killer, Solana seems to be finding its own lane and doing quite well in it.
During its Breakpoint conference in Lisbon, the network made several major announcements surrounding new initiatives and partners. These included news of Google Cloud running a Solana validator, plans for Beeple to release dynamic Solana-based NFTs, and stablecoin provider Circle to integrate its protocol with the network.
Infrastructure
On stage at Breakpoint, Google's Web3 product manager Nalin Mittal shared that the platform is now effectively running a block-producing Solana validator, planning to bring support to the network with its Blockchain Node Engine, and adding Solana data to BigQuery.
Now that we got your attention… check this out: Google Cloud is running a block-producing @solana validator to participate in and validate the network.

— Google Cloud (@googlecloud) November 5, 2022
According to Mittal, Google's Blockchain Node Engine is a "fully-managed node hosting service," and is designed to "make it one-click to run a Solana node in a cost-effective way."
Potentially one of the most significant and impactful integrations shared by Google is that it is indexing Solana data to BigQuery — which is essentially a data storage facility.
One of the primary benefits is easier access to historical data by Solana developers. Other engineering solutions that BigQuery helps with include the storage of seed phrases.
"There's been a bunch of research done on effectively storing secrets in a way that Google doesn't even know the secrets, and you have partial recovery of the keys between the user and a service provider like Google that can verify your identity," shared Solana founder Anatoly Yakovenko.
While Google Cloud is already running the Solana node, other integrations are slated to go live in early 2023.
Art
Another big announcement to come out of Lisbon is that Mike Winkleman, aka Beeple, is joining the Solana-based Metaplex ecosystem.
And the last bit of alpha: Stephen welcomes @beeple to @metaplex. ?#SolanaBreakpoint pic.twitter.com/zTEokL1Svy

— Solana Breakpoint | ? LISBON Nov. 4-7 (@SolanaConf) November 6, 2022
"In partnership with the Render Network, we're excited to welcome Beeple to Metaplex and Solana," shared Stephen Hess, CEO of Metaplex Studios, adding that the artist would be "debuting the future of streaming and immersive 3D NFTs."
Metaplex defines itself as the digital asset infrastructure layer of Solana that goes far beyond PFPs, a few of its primary goals are to be "the most efficient, most affordable minting and storage on any chain, and a preview of Fusion, composable assets that ignite creator monetization."
A few hints were shared as to what the collaboration might look like, including collectors being able to "create your own unique NFT with a Beeple Everyday," the same work that sold for over $69 million USD and is responsible for Beeple's rise to fame in the NFT space.
The customization of these dynamic NFTs is said to be through a "randomized set of objects and time to create with," according to slides shared by Hess. At the time of writing, neither Beeple nor Metaplex have shared any great detail but said an announcement can be expected soon.
Utility
Back on the technical side of things, stablecoin provider Circle has also announced that it will be working with Solana to integrate the support of its Euro Coin and provide developer access to its Cross-Chain Transfer Protocol on Solana.
1/ On stage at #SolanaBreakpoint we announced the expansion of native support for Euro Coin and developer access to our Cross-Chain Transfer Protocol on @Solana in the first half of 2023. https://t.co/j8NVLG9nsi

— Circle (@circle) November 6, 2022
Refreshing the audience on the Cross-Chain Transfer Protocol, Solana shared that "it is our permissionless infrastructure designed for developers that allows the USDC you know and trust to move native across supported blockchains. This is archived by sending some USDC on one chain to be deposited and burned and then triggering a mint of USDC at the destination chain," effectively teleporting the funds from one chain to another. Through this Solana hopes to promote the increased development of dapps and remove cross-chain complexity for the end user.
Some potential use cases could include new utilities for 24/7 instant foreign exchange, trading optionality, borrowing, lending, and even upgrades to Solana Pay.
Circle says that there are already several exchanges and decentralized finance (DeFi) platforms that intend to support its Euro stable coin (EUROC) on Solana at launch — a few of these include FTX, Raydium Protocol, and the Solend Protocol.
Ahead of the 2023 integration, Circle has created a dedicated Discord channel where developers can go to learn more about its Euro Coin and Cross-Chain Transfer Protocol and discuss integration plans.
Continued Growth
While Solana was once dubbed an "Ethereum Killer," its founder has since come out to say that the creators of the network do not view the chain that way — instead, they see themselves as complementary and are focused on what they can do to stand out, like quality dapp and utility development.
Lately, Solana has been operating more like a brand rather than a blockchain, and it's beginning to pay off. The announcements from Lisbon are simply the latest in a string of collaborations and initiatives from the chain.
Some other recent feats include a collaboration with Asics and Step'n, a physical storefront, a mobile phone, and even a DeGods beer.
In other news, see why multidisciplinary artist Ed Balloon shies away from boxes and labels.