Sorare Looks to Lionel Messi in Bringing the NFT Sports Game to Additional Fans
As Messi becomes the latest investor and global ambassador for the platform.
Sorare Looks to Lionel Messi in Bringing the NFT Sports Game to Additional Fans
As Messi becomes the latest investor and global ambassador for the platform.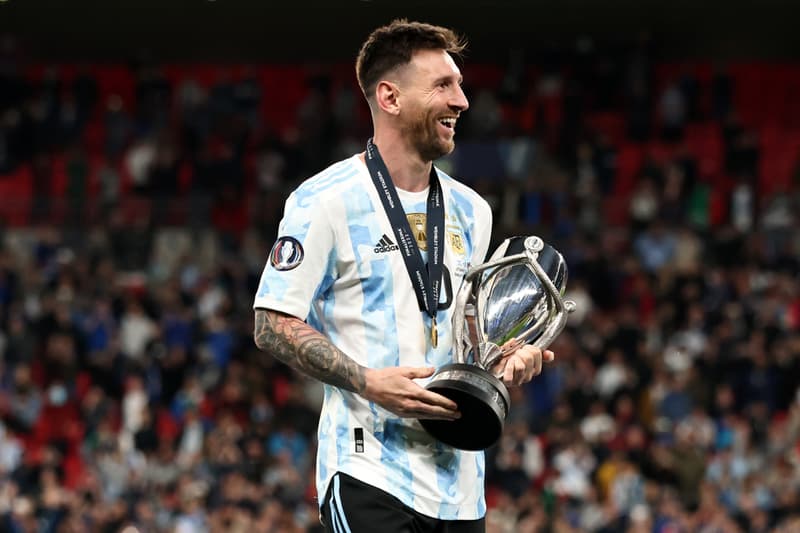 Lionel Messi, the renowned forward player for Paris Saint-Germain, has joined the NFT trading game, Sorare as its newest brand ambassador. The deal also included Messi providing capital in exchange for an equity stake in Sorare.
Introducing a ? to our team.

We're proud to announce Lionel Messi as @Sorare's newest Athlete Ambassador! ??#OwnYourGame pic.twitter.com/awpGZEhfZ5

— Sorare (@Sorare) November 9, 2022
As one of the greatest and most popular footballers in history, Messi's vast experience with fan connections and engagement will be leveraged by Sorare to further develop its blockchain game.
Messi currently has the second largest fanbase in soccer today with more than 450 million followers across Facebook and Instagram only. The Argentinian player also holds one of the longest lists of career achievements as Messi has won 41 different titles, including player of the year ten annual times.
As Sorare strives to understand its 2 million users and advance the free-to-play fantasy game, Messi will be a vital resource to captivating sports enthusiasts and building out a massive community of fans.
"Fans have always looked for ways to express their passion and get closer to the players and teams that they love and Sorare's combination of a fantasy game with digital collectibles gives fans new ways to do that, wherever they are in the world," said Messi.
Sorare utilizes the blockchain to allow players to trade NFT cards and manage a soccer team in fantasy tournaments based on athletes' real-life performances. What started exclusively with just soccer, has since grown to additionally support basketball and baseball to bring the company's value to an overall $4.3 billion USD.
Messi will join other famous athletes serving as ambassadors on the Sorare team, such as French soccer star Kylian Mbappé and tennis icon, Serena Williams.
Today, Sorare announced another impressive partnership with 18 national soccer teams ahead of its new Sorare Global Cup '22 game. Sorare users will be able to select their favorite players from the 18 teams to compete in a worldwide tournament for real-life rewards – like tangible merchandise or IRL game tickets.
Following the traditional fantasy sports game model, Sorare Global Cup '22 allows users to create friends-only tournaments that are private from the public game competition.
"At Sorare we are building the next sports entertainment giant, by giving fans new ways to enjoy the sports they love and connect with their favorite stars. Launching Sorare: Global Cup '22 is a big step in that mission," shared Nicolas Julia, Sorare CEO.
With new fans and followers every day, Messi has grown to become a dedicated advocate for fan recognition and involvement with their favorite players or teams.
As Web3 evolves and companies like Sorare begin to explore new ways to provide fan-to-team interactions with the blockchain, Messi has joined a variety of Web3 platforms and initiatives with support.
In August 2021, the football pro launched "Messiverse" with the licensed NFT platform, Ethernity for Messi fans to collect digital assets of their favorite player's achievements and past moments.
This Saturday, August 21st, we welcome the GOAT ?#Messi to Ethernity Chain.

His official licensed, authenticated #NFT drop is coming this week. Pre-register before the drop to get all the updates on https://t.co/ueKLYMVfB0? pic.twitter.com/f9Zz0t4T1O

— ETHERNITY (@EthernityChain) August 17, 2021

At the time, Messi's NFT art collection broke the record for the most expensive sports NFT in history when "The Golden One" NFT was priced at more than $9 million USD on the secondary market.
In March 2022, Messi became a global ambassador for the fan token platform, Socios by joining the company's educational television campaigns in a $20 million USD deal.
Just last month, Messi signed with Bitget, a crypto exchange based out of Singapore. As an ambassador for Bitget, Messi will introduce his millions of fans to the DEX and extend the partnership past just crypto and football efforts.
In other NFT news, Is the removal of NFT creator royalties a 'race to the bottom?'.