Square Enix Turns to Interactive Storytelling in Latest Web3 Initiative
On its continued push into the space despite criticism from its core audience.
Square Enix Turns to Interactive Storytelling in Latest Web3 Initiative
On its continued push into the space despite criticism from its core audience.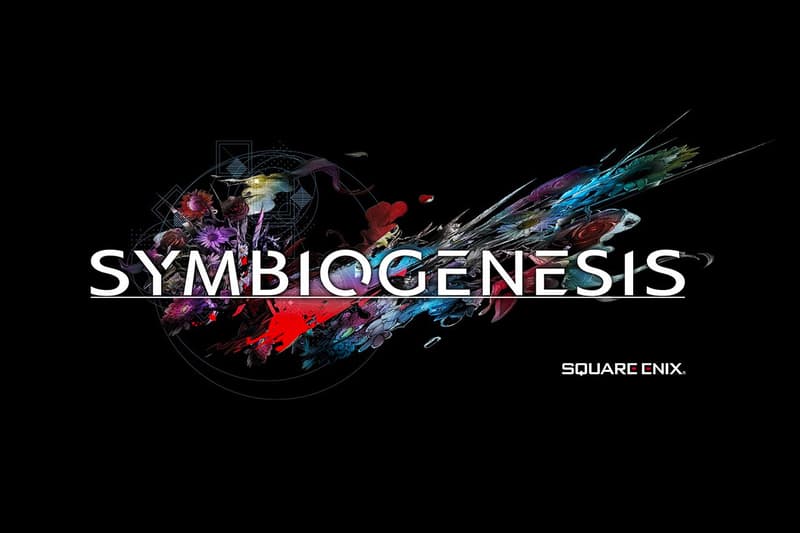 Square Enix, the famed game company behind titles like Final Fantasy, Kingdom Hearts, and more, continues its push into the Web3 space — despite negative feedback from its core gaming audience.
Viewing blockchain technology as the future of gaming, the company has begun yet another NFT initiative, this time harnessing the power of storytelling and enabling interactive gameplay.
SYMBIOGENESIS
The latest offering titled SYMBIOGENESIS is an "NFT Collectible Art Project," by definition, and will take participants on an interactive journey to "untangle the story."
At the time of writing, Square Enix has yet to share any great detail on the project, as it's not slated to launch until the spring of 2023. However, a press release did outline that the offering is designed to be an Ethereum-based PFP NFT project, with a self-contained world, a wide cast of digital collectible characters, an interactive story, and a dedicated community.
Players will be tasked with untangling a mystery "by completing missions that revolve around questions of the monopolization and distribution of resources," read the report, adding that through each strategic move and decisions players make, new layers of the story will unfold.
NFT Collectible Art Project
SYMBIOGENESIS
Untangle the Story
Spring 2023#SYMBIOGENESIS #symgeNFT #NFT #NFTProjects pic.twitter.com/Kk1JvMdQx4

— SYMBIOGENESIS (@symbiogenesisPR) November 3, 2022
"Immeasurable Disappointment"
Channeling meme culture, a large number of Square Enix followers took to Twitter to express their "immeasurable disappointment."
This was mostly due to expectations of the "Symbiogenesis" trademark being a sign that the cult-hit horror RPG "Parasite Eve" was getting a relaunch.
Others were simply disappointed that the new initiative involved NFTs in general, whereas some critics and gaming publications went as far as to call the project "NFT Junk."
This hurts.

What a massive L pic.twitter.com/itdPkdZqCB

— Maku (@TropicalMaku) November 3, 2022

There were a few gamers that expressed confusion, tweeting things like "NFTs? So late to the party," and "Did they not hear NFTs are dead?"
While everyone is entitled to their opinion, Crypto, NFTs, and Web3 are areas that the company has been exploring publicly since 2019 and their continued exploration despite a bear market only goes to show their conviction in the technology.
Steady Transition
Square Enix President Yosuke Matsuda first shared his interest in the utilization of blockchain technology in a 2019 New Year's letter to the company.
Since then its participation in the space has consisted of things like leading a $2 million USD investment round in The Sandbox metaverse and an NFT collectible offering in collaboration with LINE blockchain and Double Jump.Tokyo in 2021.
However, it wasn't until May of this year that the company made a splash in the Web3 scene — when it announced the sale of its Tomb Raider title and three other studios to raise over $300 million USD for blockchain initiatives.
In July, Square Enix participated in a $35 million USD funding round for Bitcoin gaming startup ZEBEDEE. Designed to act as a payment solutions platform, ZEBEDEE aims to help game developers easily add programmable money into their offerings and facilitate instant payments or rewards mechanisms for in-game activities — an area Square Enix also expressed interest in, in the 2019 New Year's letter.
Another recent offering from the platform came in July as well, in the form of a digital and physical collectible crossover. Powered by Enjin, Square Enix released a Final Fantasy VII 25th anniversary edition figure of its main protagonist Cloud Strife.
The digital plus offering of the physical figure includes two NFTs, one that acts as a certificate of authenticity, and the other a digital representation of the figure that can be displayed through AR.
Who's grabbing an Efinity-powered Final Fantasy VII NFT?https://t.co/mIZeOz6A8Q pic.twitter.com/d0alm4omec

— Simon (esscay.eth) Kertonegoro (@TheEsscay) July 21, 2022
Storytelling
The success of Square Enix has been built on the foundation of its storytelling, which can be found in its titles like Final Fantasy, Tomb Raider, Kingdom Hearts, and more. Gamers were drawn to these not as simply a pastime but because they were engaging, entertaining, and immersive.
Some of the best NFT collections and some emerging collections have also utilized storytelling to attract participants. This can be seen in projects like Bored Ape Yacht Club, VeeFriends, Bored and Dangerous, Non-Fungible Films, and more. All of these have either captivated collectors with their story and character development or continue to provide interactive and immersive experiences through their IP.
It makes sense that Square Enix would explore this area of the Web3 space if they are truly interested in the underlying nuances that make up the space — which it would seem they are, as SYMBIOGENESIS is said to be "designed from the ground up for Web3 fans."
While details and visuals are yet to be shared, there is hope for a quality execution of the storytelling aspect and digital assets — considering the company's vast financial resources and industry partners.
Elsewhere, read why the NFT market is demanding more than 2D static collectibles.