Virtual Real Estate Just Got Sweeter Inside 'The Sandbox' With Upcoming LAND Sales
Opening the doors to future land owners to live in the same neighborhoods alongside A-list brands and celebrities.
Virtual Real Estate Just Got Sweeter Inside 'The Sandbox' With Upcoming LAND Sales
Opening the doors to future land owners to live in the same neighborhoods alongside A-list brands and celebrities.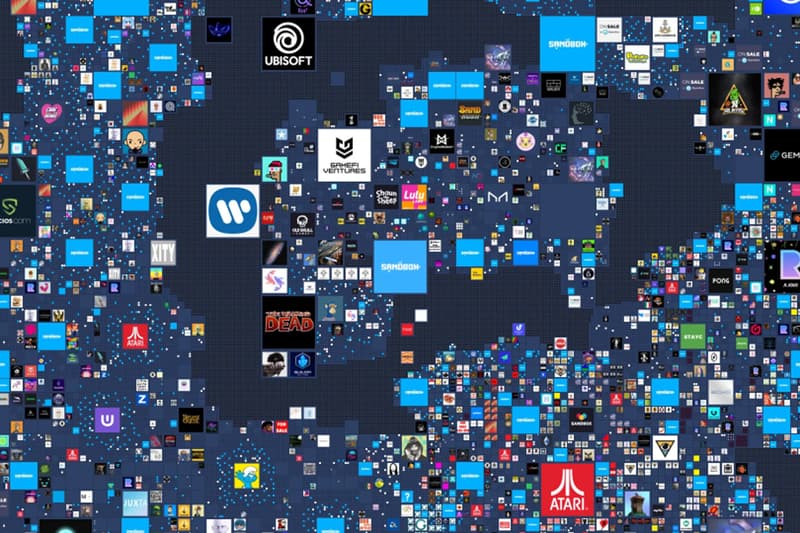 1 of 2
2 of 2
This week, The Sandbox announced the sale of more than 1,900 LAND parcels for future LAND-owners to own digital property alongside 14 established brands and celebrities, including, but not limited to Snoop Dogg, Paris Hilton, Playboy, and more.
Welcome to your new neighborhood…? The Sandbox LAND Sale

? 1,900+ LANDs
? 3 waves
? 14+ partners, brands, celebrities and studios – including @SnoopDogg @ParisHilton @tonyhawk & @Playboy!

Be part of the #metaverse – from November 24https://t.co/PwySivdWEy pic.twitter.com/gRthJx3q8E

— The Sandbox (@TheSandboxGame) November 22, 2022

The sale, which will begin on November 24 and run through early 2023, will be conducted in three distinct waves that offer future LAND owners the ability to purchase either standard, premium, and/or large estates. While the parcel(s) themselves hold significant value, the true blueprint lies within the experiences that will eventually be built on top of the LAND.
Ahead of Thursday's sale, The Sandbox also revealed three newly-themed neighborhoods to help incentivize these future user-built experiences as LAND parcels are purchased.
Located in the sunny Cali-themed beachfront metaverse, the California Dreamin' neighborhood is ready to welcome future owners that want to build their own West Coast experience alongside current neighborhood residents, including FaZe Clan's "FaZe World," Tony Hawk's skate park, the Playboy Mansion, and Snoop Dogg's concert-hosting estate.
On December 1, "The Galleria" will be auctioning over 300 regular parcels, 15 estates, and 33 premium LANDs. The newly constructed neighborhood already houses TIME Magazine's "TIME Square," Paris Hilton's manor, and the soon-to-be home for Cipriani and L'Officiel's metaverse activations.
And in early 2023, gaming-centric district "Voxel Madness," will launch its LAND sale and serve as The Sandbox's metaverse arcade for gaming creators, studios, and players. This neighborhood will continue to evolve as fans look to build their own games alongside their favorite gaming ecosystems like Cut the Rope, Voxies, Dogami, Playground Studio, and Hermit Crab.
"Our new themed neighborhoods allow brands, creators, and fans to live side by side in The Sandbox with shared passions and interests, forming a strong online community," said Sebastien Borget, COO and Co-Founder of The Sandbox. "By further democratizing the purchase process, we are giving our community full access to the best and most popular LANDs."
The Future of the Global Metaverse Real Estate Market
The Sandbox's vision for empowering users to launch their own experiences by tapping into the virtual real estate market broadens our understanding and appreciation for buying and selling traditional real estate — attributing next-gen value to IP as they are build in themed districts, or neighborhoods.
While The Sandbox does compete with many individualized metaverses, including Yuga Labs' Otherside and Decentraland, the platform is widely considered to be a global frontrunner in selling virtual real estate, with a current valuation of over $1 billion USD.
Since its August 2020 inception, the virtual metaverse has sold close to 100,000 LANDs, offering more than 66,000 additional parcels compared to its competitors.
Thanks in part to today's rising number of immersive metaverse activations, the global metaverse real estate market is expected to grow by more than 61% through the year 2026.
In May 2022, the largest metaverse real estate transaction was recorded after Curzio Research purchased 19 commercial properties in the virtual space of TCG World for $5 million USD.
The Sandbox's largest transaction to date was a $4.3 million USD purchase by Republic Realm, who used 100 "private island" plots to develop its "Fantasy Islands." Private islands in The Sandbox are sold for a whopping $300,000 USD per plot, making the metaverse real estate just as valuable and expensive as traditional real estate purchases.
In other metaverse news, Catch the Macy's Parade in Manhattan or the Metaverse this year.