Tutors and Kabuni Present the Future of Education Through the Metaverse
Redefining the educational landscape with immersive learning through a 3d metaverse experience.
Tutors and Kabuni Present the Future of Education Through the Metaverse
Redefining the educational landscape with immersive learning through a 3d metaverse experience.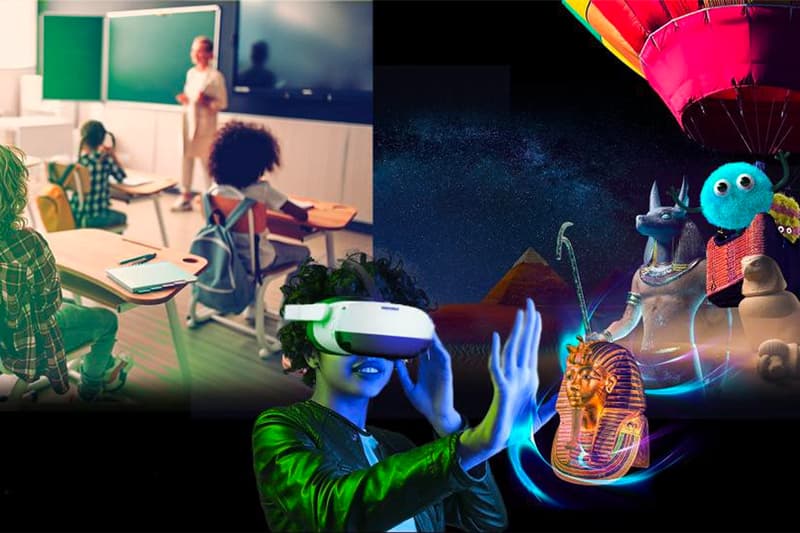 Tutors International has fused its educational efforts with Kabuni to unveil a new and innovative learning environment for today's students.
The private tutoring company, Tutors International (Tutors) has partnered with Kabuni's kid-friendly metaverse for students aged 8-16 to safely learn and explore through a digital platform.
In hopes to provide a suitable alternative for classroom-based education, Tutors and Kabuni will work together to offer an immersive 3D setting with live real-time education and learning.
Founded by the education industry expert, Adam Caller, Tutors has been providing private tutoring services since 1999.
As fashion houses, workplaces, and even law enforcement enter the metaverse, Caller believes that now is the time to improve the untouched educational system through Web3.
"The pandemic showed us that online tutoring was a practical alternative to face-to-face teaching, albeit second best, but subsequently, we have discovered marked educational and social deficits in those tutored online during Covid-19," stated Caller.
In light of the long-term effects of the COVID-19 pandemic, Caller believes that metaverse-based teachings can remedy the missing or lack of skills among children.
"In-person education can never be replaced but with post-COVID requirements for hybrid learning, the Metaverse offers an unrivaled experience for remote learners and online tutors," shared Nimesh Patel, Founder, and CEO of Kabuni.
Although the formal platform had yet to be shared, Tutors and Kabuni are creating an "impactful solution that can support a child's learning by integrating the best of both private tuition and technological innovation."
Caller explained that the metaverse learning experience, "will mirror much of what they would experience in a classroom setting with the added awe and wonder of immersive embodied learning and minimal distraction. Learning that will take a child deep into their subject matter, bringing rich and colorful variety to the traditional classroom/homeschool setting."
Kabuni was first launched in 2013 to leverage emerging technologies to enhance kids' experiences with education. With the help of psychology and education experts, Kabuni created a safe and scholastic metaverse that pulls concepts from children's favorite games like Fortnite, without the negative impacts.
With the combination of Tutors' reputable educators and Kabuni's stimulating virtual platform, students will be able to embark on a new kind of education like never before.
"As the world takes the inevitable leap into the metaverse and explores the benefits of immersive learning, Tutors will have many more effective tools in these embodied environments to teach learners beyond the flat screen.
Many cities along with Hong Kong University have already begun adopting the metaverse to improve their student's educational methods and practices with digitalized campuses or classrooms.
Japan's city of Toda launched metaverse-based classrooms for students to access schooling when unable to attend in person due to record absentee levels in the country.
In hopes of preparing the next generation for the Web3 evolution, other institutions like the University of Pennsylvania, University of Tokyo, and University of Cincinnati have also begun offering courses on metaverse and crypto.
In other metaverse news, Should metaverse fashion be more than pegging items to real world counterparts?.