Could Twitter Become a Web3 Native Platform with a16z's Help?
Or does the firm's interest put the platform at risk of centralized controllers?
Could Twitter Become a Web3 Native Platform with a16z's Help?
Or does the firm's interest put the platform at risk of centralized controllers?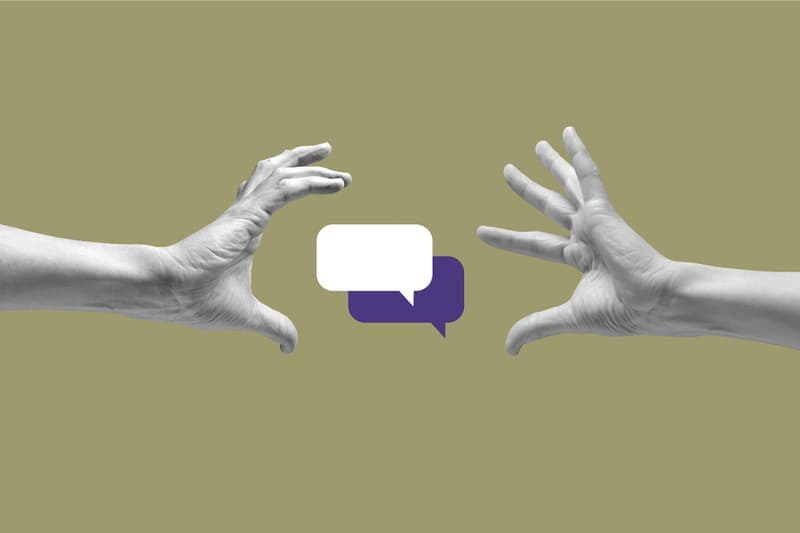 According to a recent tweet from a general partner of a16z crypto,  Sriram Krishnan, he and the firm are looking to help Elon Musk with Twitter — which likely means more Web3 integrations to come for the platform.
While the reception of the tweet was mostly well-received, there is still an underlying skepticism in Web3 when it comes to venture capitalist (VC) involvement and that is often due to the historically centralized practices associated with them.
Now that the word is out: I'm helping out @elonmusk with Twitter temporarily with some other great people.

I ( and a16z) believe this is a hugely important company and can have great impact on the world and Elon is the person to make it happen. pic.twitter.com/weGwEp8oga

— Sriram Krishnan – sriramk.eth (@sriramk) October 30, 2022
Cause for Concern?
Recently, Ethereum's Vitalik Buterin tweeted "another maybe-controversial take of mine is that I don't think we should be enthusiastically pursuing large institutional capital at full speed."
Explaining his stance, Buterin explained that the Web3 ecosystem still needs time to mature before it has even more attention on it. Another cause for concern surrounding VC interest is the loss of decentralization.
However, it might be time to reframe that thinking and remove prejudgments and labels from the sector. While there are still plenty of institutions and VC firms that would love to maintain centralized control, it seems that a16z is not one of them — considering the fund has invested over $7 billion USD into the space and continues to do so despite a bear market.
Another indication of its intent can be seen in the relaunch of its Crypto Startup School, which in the past has been responsible for several major successes and additions to the Web3 space.
It is also important that individuals leading initiatives are looked into, in this case, Krishnan appears to be the perfect person for the job. Before becoming a general partner with a16z, he worked with companies like Snap, Facebook, Microsoft, and even for Twitter for three years — where he claims to be responsible for a 20 percent user growth rate.
a16z is Not Alone
Other Web3 native platforms like Binance are also looking to help Twitter in reaching its full potential in the space. While its $500 million USD stake may appear to be relatively small from a financial standpoint, the work it is already doing could yield some great results for Twitter.
"We want to make sure crypto has a seat at the table when it comes to free speech," Binance CEO CZ shared with CNBC, adding, "there are more tactical things, like we want to bring Twitter into Web3 when they're ready."
He went on to reveal that there is already a dedicated internal team being built to handle the initiatives and hinted towards concepts of utilizing crypto integrations to pay for subscriptions.
Work in Progress
Twitter has already begun to take baby steps toward Web3 integration, the first was its hexagon-shaped profile picture frame which is a paid service through Twitter Blue and allows for the authentication of NFTs.
Another more recent integration is the ability to share digital collectibles on feed, with details like the name of the work, artist, and a link to a secondary marketplace being available.
However, this is just a beta version and could potentially have further and more in-depth features like in feed buying should the company plan to go that route.
One area that Crypto Twitter and Twitter users, in general, do not seem to be happy about is the vague plans that have been shared to update the verification check mark, turning it into a paid subscription through a new Twitter Blue. At the time of writing, however, there is still very little detail as to what this means.
Some think you will be able to buy verification for $20 USD a month, others think it will be a separate badge from the existing one, and others believe a vetting process will still be required but that the subscription is simply a maintenance fee or way to further authenticate legitimate users via financial instruments.
In a Perfect World
"Twitter as a company has always been my sole issue and my biggest regret," shared Twitter founder Jack Dorsey, in April, as he was reflecting on his vision for the platform.
While Dorsey doesn't believe that Twitter should be owned by anyone and sees it as more of a public good or service akin to a global consciousness — he does think that if anyone is right for the job it is Musk.
In the same thread, Dorsey went on to explain that the platform has been owned by the ad revenue model and Wall Street interests and that taking it back from them is the first step towards a better platform.
He's also been known to be a proponent for open-source and decentralized platforms, which can be found in Bluesky — a dedicated development team for decentralized social platforms and protocols which Dorsey helped to launch in 2019.
Considering Musk and Dorsey's relationship, there is a chance that Bluesky's protocols might be used for Twitter but whether the platform reaches a utopian decentralized status or not, recent data, shared by Reuters would suggest that a general move to Web3 is inevitable.
According to the report, topics like news, sports, and entertainment have seen a dip in engagement, while crypto has become one of the highest-growing topics of interest on the platform.
Between Binance, a16z, and other Web3-focused investors, Twitter will likely see some form of crypto integration in the near future.
Elsewhere in Web3, could learn-and-earn be the key to DeFi.