Visa's 15-Year FIFA Partnership Evolves With NFT Debut Ahead of World Cup Qatar 2022
Launching the "Masters of Movement" campaign in partnership with Crypto.com, as a pre-event NFT auction.
Visa's 15-Year FIFA Partnership Evolves With NFT Debut Ahead of World Cup Qatar 2022
Launching the "Masters of Movement" campaign in partnership with Crypto.com, as a pre-event NFT auction.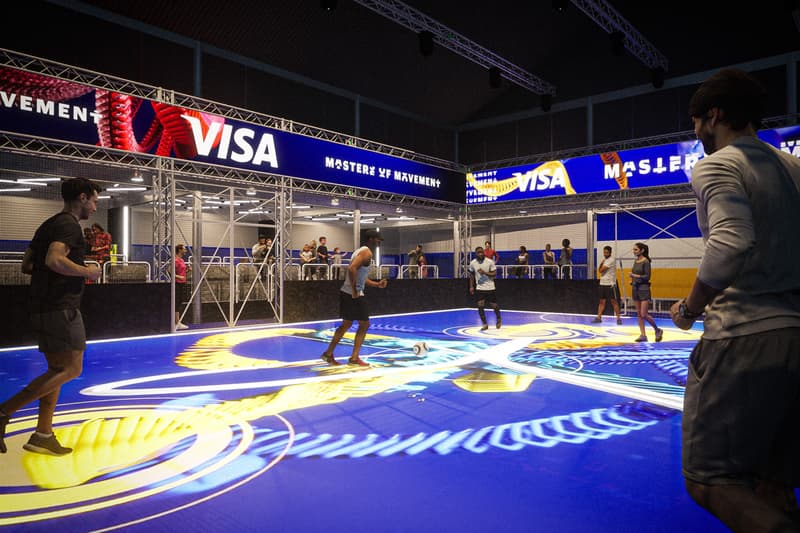 1 of 3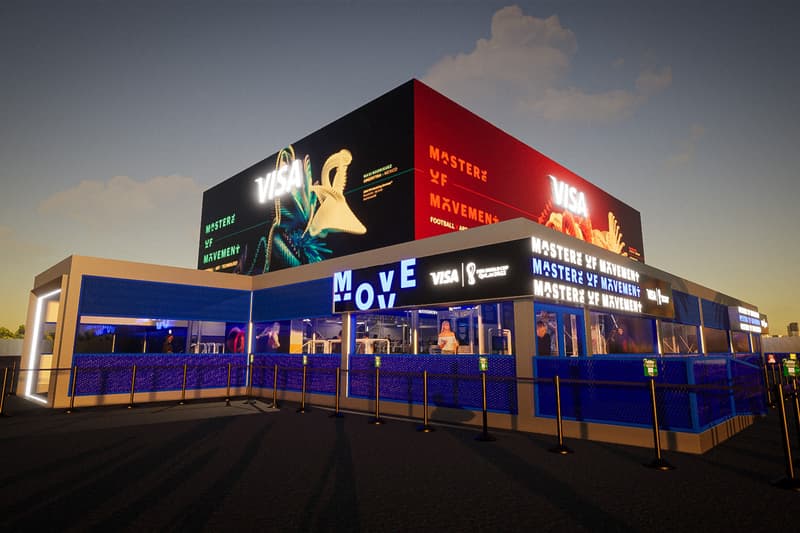 2 of 3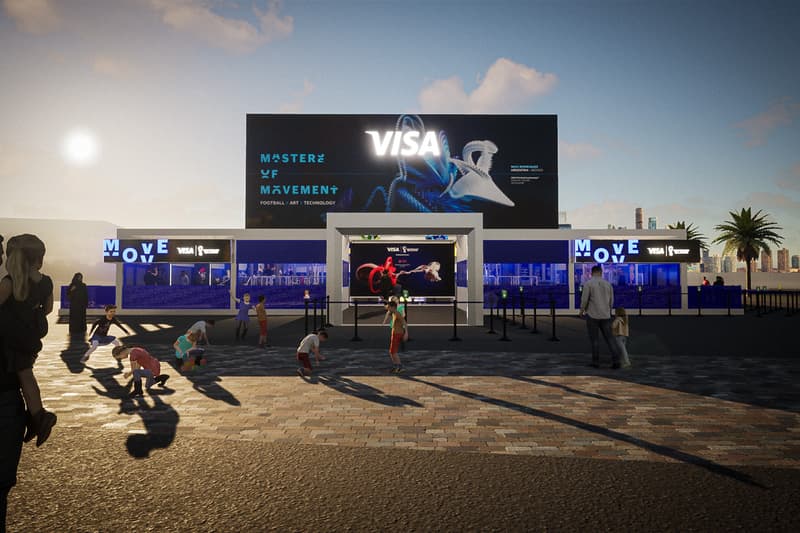 3 of 3
For over 55 years, the global cashless revolution has been led by digital payment networks like Visa, who have been at the forefront of helping to create unique experiences that connect its financial services with the everyday consumer.
Visa's fintech journey began in 1958, alongside Bank of America (BoA) in helping launch the first general-purpose consumer credit card. With its first nationally licensed credit card program up and running by 1966, the two pioneers debuted their first debit card just nine years later, being the first to offer electronic clearing, authorization, and fully functional settlement systems.
Fast forward to 2022, where Visa has now gone from cashless cards and cloud-based payment systems to once again, leading the charge with today's newest financial transformation with the digital asset sector redefining the way in which consumers interact with their money.
Since 2007, Visa has served as the worldwide partner of FIFA, holding exclusive rights as its official payments services provider through 2022. Through its partnership, Visa has maintained exclusive access to IRL football experiences at more than 40 FIFA events, including FIFA World Cup Russia 2018, FIFA Women's World Cup France 2019, and this year's FIFA World Cup Qatar 2022.
For fifteen years, both FIFA and Visa have worked to create unique experiences at FIFA tournaments that help reinforce the value of the brand by creating interactive in-stadium and at-home fan experiences every four years.
Now, it's adding Web3 technology to its arsenal of delivering the latest payment innovation to fans.
Masters of Movement and FIFA World Cup Qatar 2022
On Tuesday, Visa announced its latest endeavor as part of its ongoing partnership with FIFA ahead of this year's FIFA World Cup Qatar, which serves as Visa's first experience playing with digital collectibles and Web3 technology.
This year's Masters of Movement" campaign, in partnership with Crypto.com, centers around a pre-event NFT auction that includes five abstract NFTs designed by XK Studios. The commissioned artwork takes its inspiration from the iconic goals of five legendary football players — Jared Borgetti, Tim Cahill, Carli Lloyd, Michael Owen, and Maxi Rodriguez.
Visa will be donating all of the NFT auction's proceeds to Street Child United, a UK-based charity that raises awareness and provides opportunities for homeless children worldwide.
With professional sports organizations like FIFA beginning to leverage Web3's pillars to help recreate the "fan experience," traditional players like Visa are finally afforded the tools to be able to redefine the type of relationship event organizers and teams have with fans.
With almost a third of U.S. adults expressing a desire in wanting to purchase an NFT, Visa wants to tap into these waters by helping to redefine FIFA's "fan experience" by bringing event organizers, teams, and fans closer together than they've ever been before.
The highest bidders, according to Visa, will have the chance to receive exclusive, officially-licensed FIFA digital collectibles that encapsulates the love of the game, its players, and of course, the FIFA organization as a whole.
"One of the promising use cases for NFTs is the intersection of sports, entertainment, and fan engagement. We saw this as an opportunity to bring to life the parallels between footballers' masterful movement on the pitch and the ways Visa enables the movement of money globally," Visa's SVP of Global Sponsorship Strategy, Andrea Fairchild, told Hypemoon.
Fairchild said that Visa "…want[s] to support commerce in the many forms it takes," emphasizing that "…NFTs could play an important role in the future of retail, social media, entertainment, and commerce."
After the auction, the Masters of Movement experience will be brought to life in Doha, serving as the center of FIFA's Fan Festival. Those who participate in the experience will be able to play in a short-timed football game, stepping into an Adidas and KINEXON tracking vest and taking on the goalie.
The crux of Visa's utilization of the blockchain is the recorded data that it takes from both the vest and the ball, creating a real-time visualization that can then be minted and issued as a personalized, dynamic NFT. Once minted, the fan will be able to modify the actual NFT art to their national team's colors.
"Web3 opening the door to a lot of possibilities, similar to what we are doing with the Visa Masters of Movement experience at this year's FIFA World Cup," Fairchild told Hypemoon.
"Immersive digital experiences will get more dynamic, and users will spend more time in them, as connectivity continues to get better and better. In the future, we expect more new payments experiences driven by augmented and virtual reality. We hope to pull these technologies through in our future sponsorships, partnerships and more. As with NFTs, Visa is closely watching and learning about the space so that we can best serve the global creator and fan communities."
Through the Looking Glass
While Visa is just now testing the nascent waters of Web3 tech and digital collectibles, the 2022 World Cup experience is the evolution of its history of curating and producing unique digital content for FIFA, which has undoubtedly been at the heart of the partnership since 2010.
FIFA World Cup 2010, South Africa
During the 2010 FIFA World Cup in South Africa, Visa leveraged YouTube by encouraging fans to upload and share videos of them rocking their national team colors to the Go Fans YouTube channel.
Love Thy Country, 2014
In 2014, Visa tapped 32 filmmakers to create a short film that helped depict their country's love for their national team, which served as the focal point for fans to visit Visa's World Cup website. Each of the creators were given a pre-paid Visa gift card.
FIFA World Cup 2014, Brazil
During FIFA's 2014 World Cup in Brazil, Visa debuted its "Visa Teletransporter," which allowed fans to take a personalized image of themselves and transport it into various FIFA-inspired events. Once the image was uploaded into the transporter, fans were able to then download and share those moments as videos to their social media channels.
Web3 and the Next Wave of Payment Systems
Over the past year, Visa has continued to embrace the advantages Web3 tech, like NFTs, can bring to the traditional finance sector, most notably with its August purchase of CryptoPunk #7610.
"Over the last year, we've been focused on building our understanding of the NFT ecosystem and are thinking deeply about the ways we can serve the global community of artists, creators and collectors," Fairchild shared with Hypemoon.
In March, Visa targeted the small and midsize business (SMB) sectors with the launch of a one-year immersion program that brought a global cohort of creators together who were looking to either launch and/or expand their business models with Web3 tech and NFTs.
"NFTs have the potential to become a powerful accelerator for the creator economy," said Cuy Sheffield, Head of Crypto at Visa. "We've been studying the NFT ecosystem and its potential impacts on the future of commerce, retail and social media. Through the Visa Creator Program, we want to help this new breed of small and micro businesses tap into new mediums for digital commerce."
Last October, Visa also partnered with former MLB player and NFT artist, Micah Johnson, to help position itself as an advocate for developing out Web3's vision for a more "open" creator economy. In selecting a group of creators, Visa's program was designed to assist creators in better understanding Web3 and blockchain technologies as they begin to integrate with crypto-commerce and NFTs.
As Visa continues to pave the way for financial accessibility, its embrace of Web3 and digital collectibles allows it to better understand and empathize with today's "digital native" who prefers storytelling and experiences over dry industry jargon that has only served as an intimidation factor for younger generations.
"We want to help brands and businesses better understand NFTs and how they might be harnessed for customer and fan engagement," Sheffield added. "It's exciting to be working in this field at this exact moment in time."
In other NFT news, Gucci launches "a parallel multiverse of dreams" inside The Sandbox.