Web3 Eagerly Awaits a Decentralized Social Media
Take a look at some of the top platforms that are already hard at work on building it.
Web3 Eagerly Awaits a Decentralized Social Media
Take a look at some of the top platforms that are already hard at work on building it.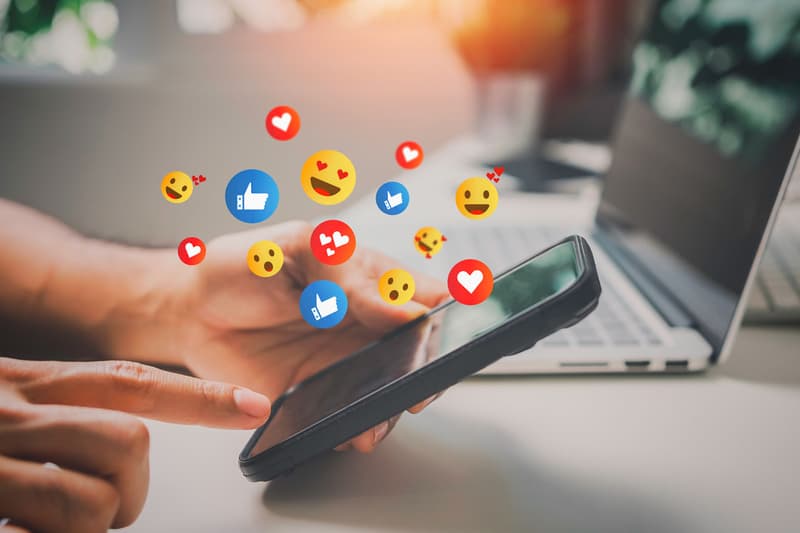 Decentralized social media is a concept that has been a topic of discussion for a long time and something Jack Dorsey, the founder of Twitter, has often gone on record as being interested in.
The topic became one of public attention again when Elon Musk first began his journey to buy Twitter and since his successful acquisition has become even more popular.
Interest in the matter arises from the mass layoffs of Twitter staff, change in verification standards, the welcoming back of since-banned parties in the vein of free speech, and more.
Rumors and fear of the social platform shutting down have also been circulating, prompting users to explore alternative options, like the decentralized platforms listed below.
The Platforms
DeSo Protocol
Calling itself "the social layer of Web3," DeSo operates as a layer-1 blockchain built to decentralize social media, with the intention of scaling storage-heavy applications to billions of users.
The platform allows for true social graph ownership, meaning every piece of data that is posted is stored on-chain and is owned by the user who posted it.
One of the primary benefits of using the blockchain is that data like content, NFTs, and coins can be shared between applications built on DeSo. The protocol provides over 100 dapps for creators to build on, from social media and NFT projects to commerce and music.
"In web2, creators are forced to build an audience on every platform separately because it is not possible to port your Twitter following over to Facebook or Instagram and vice versa," wrote the platform on its site, adding "with DeSo, you just have to build an audience once. Because your audience is portable, you are able to better scale and monetize your following."
Decentralized social media will onboard the next billion users to web3.

Power is being put back in the user's hands. pic.twitter.com/7YdTFAmcQE

— DeSo (@desoprotocol) November 19, 2022
Bluesky AT Protocol
In 2019, Jack Dorsey announced the launch of Bluesky, writing "Twitter is funding a small independent team of up to five open source architects, engineers, and designers to develop an open and decentralized standard for social media. The goal is for Twitter to ultimately be a client of this standard."
Since then, the platform and its underlying protocol have gone from an experiment to now, three years later, opening up the waitlist for its app, Bluesky Social, which it has said is coming soon.
While no mention of blockchain integrations has been shared, the platform and its AT protocol are sure to attract Web3 enthusiasts as they encompass core principles like decentralization and an open-source makeup.
Bluesky is building a social protocol. We released "ADX" (the X stood for Experiment) in May. Now that the design is starting to solidify, we're renaming it to the "Authenticated Transport Protocol" — the "AT Protocol." https://t.co/Q0XUF8OhVD

— bluesky (@bluesky) October 18, 2022

Lens Protocol
"Building a social network is hard. Lens Protocol makes it easy," reads the website's home page. Lens Protocol is a composable and decentralized social graph, with a similar goal as DeSo, to provide the ability for creators to build applications with a focus on a great experience over that of scaling users.
The platform is Web3 native and is intended for the Web3 community — users can mint a profile, follow others, create and collect publications, all completely on-chain.
100k profiles on Lens (while in closed beta) in less than 6 months on mainnet ?

We ? our community and can't wait to keep building, creating, and growing with you.

What's your favorite collect or account to follow on Lens? pic.twitter.com/55PUiobqm7

— Lens Protocol ? (@LensProtocol) November 11, 2022
Farcaster
According to its site, Farcaster is a "sufficiently decentralized" social network. The protocol is open source and currently has over 25 different apps developers can build from. The protocol is meant to support a large number of clients, like email.
So far, the platform is one of the most similar to Twitter and has been picking up traction with the ongoing uncertainty.
But what is a "sufficient" decentralized social network? According to its site, this is when "two users can find each other and communicate, even if the rest of the network wants to prevent it."
Farcaster says this means users can always reach their audience but that it's only possible if developers can build a large number of clients on the network. For example, if only one client existed, it could stop users from communicating.
To avoid this the platform implements three main features, the ability to claim a unique username, post messages under that name, and read messages from any valid name.
Farcaster is a sufficiently decentralized social network. It is an open protocol that can support many clients, just like email.
New feature on desktop and mobile

Mentions-only tab in Notifications

Focus on the people replying and mentioning you on Farcaster. Also enables the ability to reply right from the notifications feed. pic.twitter.com/zTeIjpc3yN

— Farcaster (@farcaster_xyz) October 6, 2022
Circle
Like the others, Circle is Web3 native, however, it takes things a step further with a specific focus on the NFT community. Subsequently, the platform is nearing the launch of its membership NFT, which will fund development, and provide utility, rewards, and access to its holders.
Even without the NFT, Circle will have a free suite of features for anyone to utilize without spending a dollar. That being said, owning the token will act as a premium subscription and unlock even greater features depending on its tier.
A few of the platform's proposed main features include custom filters for an aggregated announcement page. These filters include time-sensitive only, DAOs, Blockchain gaming, POAP Claim, and more — this way users never miss what they care about most.
We are building the ultimate social platform for Web3 natives.

Tell everyone about us ⭕️ pic.twitter.com/7UMhL1MOTh

— ?????????? (@joincirclexyz) April 23, 2022
Mastodon

"Social networking that's not for sale," reads Mastodon's home page, adding "your home feed should be filled with what matters to you most, not what a corporation thinks you should see."
The platform claims to be a radically different form of social media that is being put back in the hands of the people.
A blend between Twitter and Instagram, the platform supports video, photo, and audio content and has a particular focus on being an algorithm and ad-free zone.
Mastodon has just passed over 2 million active monthly users, a new record! People are voting with their feet. The future of social media doesn't have to belong to a billionaire, it can be in the hands of its users.

— Mastodon (@joinmastodon) November 20, 2022
Not Perfect

While in theory, the concepts are all very attractive, a few issues still plague decentralized social media, namely, scaling, decentralization of name registries, and building novel social primitives.
However, platforms like those above and many more are hard at work finding solutions to these problems at an impressive pace.
As centralized platforms continue to fall out of favor, especially in the eyes of the Web3 world, platforms like those mentioned above will begin to truly take form and trail-blaze what social media will look like in the future.
Putting the ability to moderate, curate, connect, create, and share in the hands of individuals and all on-chain.
In other news, see two DeFi platforms that are thriving despite FTX fallout and crypto winter.