DJ Armin van Buuren and Artist Rik Oostenbroek Partner To Launch Web3 Community
Providing access passes that unlock immersive experiences for collectors, with art designed by Oostenbroek.
DJ Armin van Buuren and Artist Rik Oostenbroek Partner To Launch Web3 Community
Providing access passes that unlock immersive experiences for collectors, with art designed by Oostenbroek.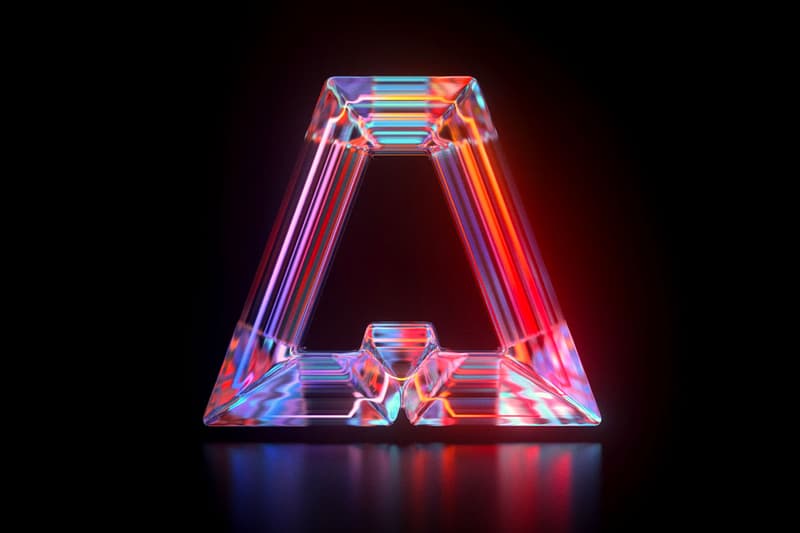 World-renowned EDM artist and DJ, Armin van Buuren, has teamed up with Rik Oostenbroek, one of Web3's most recognized digital artists.
Together the two have developed a Web3 community for music and art fans, with an NFT pass live today, December 15, that grants access to a host of exclusive access perks to van Buuren's music and that features artwork designed by Oostenbroek.
Two Iconic Artists
Van Buuren sometimes referred to as Rising Star or Perpetuous Dreamer, is and has been a DJ, Radio Host, Producer, and music Label owner.
The multi-talented artist has been named as in the number one position of the critically acclaimed DJ Mag Top 100 DJs poll five times over and has been Grammy-nominated.
His secret to success might be the high energy he brings and his commitment to the music and his fans, which he says is a lifestyle.
"It's not just love for music, it's my passion. It goes beyond liking, and beyond a hobby. It's about a way of living. Music is essential to my life," van Buuren wrote on his site.
Having begun his journey in music at the age of 16, van Buuren continues to excite and uplift the world with his craft and just recently finished a show in Thailand one day before the launch of his Web3 community and NFT pass.
Thailand! What a way to close my Asia tour, thanks for having me 808 Festival ❤ The energy was incredible! pic.twitter.com/a6J4ZbECkj

— Armin van Buuren (@arminvanbuuren) December 13, 2022
Bringing the art side of things to the table is Oostenbroek, who according to his comments in a recent Twitter space, has been working in the graphic arts since he was 14 years old, landing his first major commercial job with Volkswagen at the age of 17 — when he decided to go all in on it.
Since then his clientele has included names like Porsche, Apple, Taylor Swift, Swatch, Nike, BMW, AT&T, and many more. Despite the great success in the commercial world, it's his personal and non-commercial work that has bolstered his rise in fame in the Web3 space.
His most popular and iconic works belong to his Arcus collection, which he describes on his website as "a dense, horizontal, roll-shaped cloud sometimes occurring at the lower front portion of a cumulonimbus."
The works took Oostenbroek over five years to create and have become an iconic piece of Web3 art that any collector would be thrilled to add to their collection.
With such great interest in his work, the Arcus series has reached a floor price of 15 Ethereum and has seen sales as high as 28 ETH. Oostenbroek's one-of-one works have also performed significantly, with "Silent Wave," selling for 34 Ether earlier in the year.
— Rik Oostenbroek (@RikOostenbroek) May 6, 2022
With both artists having found their creative outlets early on in life, the synergies are very high with the partnership, and even more so as Oostenbroek shared that he's been a major fan of van Buuren since he was 14 years old, even having his Dad sneak him into concerts when he was underage.
In a recent tweet, Oostenbroek shared that getting to work with van Buuren on this project has been a full circle moment, as 17 years ago, he had pitched van Buuren's label on doing some graphic work — which was declined due to the fact he was still a very young designer at the time.
Now, through the power of Web3, Oostenbroek said that "when Armin hit me up I was like 'SHIT. THIS IS IT. THIS IS THE MOMENT,' I can work with someone I appreciate so much yet I can uplift his brand to another level."
HOLY SHIT

I'm collaborating with the LEGEND @arminvanbuuren

You have no idea how much it means on a personal level to me.

The circle is full at last.

A ? pic.twitter.com/9vi4iDDRmF

— Rik Oostenbroek (@RikOostenbroek) November 9, 2022
Armin's All Access
With minting now live for .16 ETH, collectors of Armin's All Access pass (AAA) will receive a large number of perks both revealed and unrevealed.
Some of the benefits already announced include a private discord space, access to exclusive unreleased tracks and audio recordings of never-shared live sets, exclusive livestream studio session access, AMA opportunities, and meditation sessions created and soundtracked by van Buuren.
Other benefits include various experiences both on and offline, like exclusive meetup events in Amsterdam, New York, and London, various giveaways for visiting the radio studio and meeting van Buuren, ticket giveaways, and much more.
Another aspect of the pass that has attracted many in the Web3 space is the art itself. Oostenbroek designed the passes in 10 different variations, all featuring the bright and powerful colors he's known for.
The passes include eight core color variations and two special editions, which AAA shares are of exceeding rarity and grant special bonus perks that have yet to be announced.
So many realms of popular culture have begun to shift thanks to Web3 technology, creating better experiences for participants. This has been seen in fashion, art, and music — with the AAA pass representing the latest example of what is possible.
In other news, Kaws releases his first blockchain-backed works with the creative studio AllRightsReserved.