ETHDenver's John Paller Talks Democratized Employment and the 'Self-Sovereign' Worker
Taking Colorado's egalitarian approach and injecting it into a 'Decentralized Employment Organization" framework that promotes a sustainable mutuality between "employer" and "employee."
ETHDenver's John Paller Talks Democratized Employment and the 'Self-Sovereign' Worker
Taking Colorado's egalitarian approach and injecting it into a 'Decentralized Employment Organization" framework that promotes a sustainable mutuality between "employer" and "employee."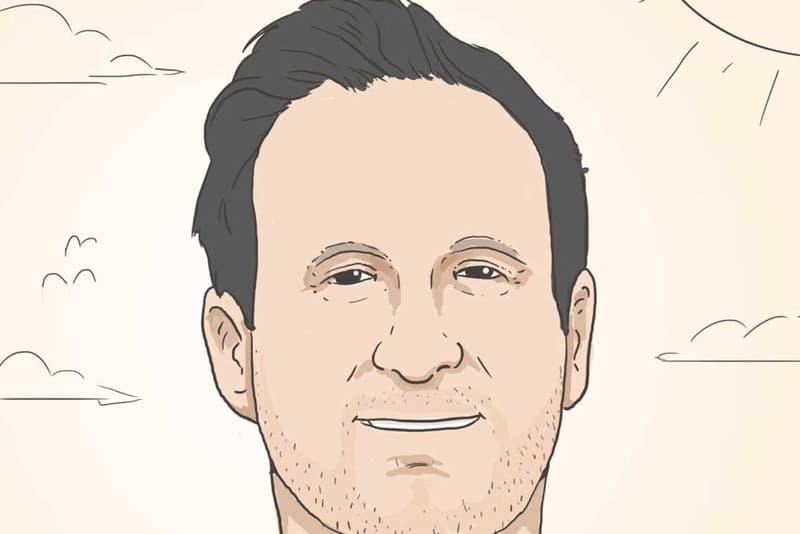 1 of 3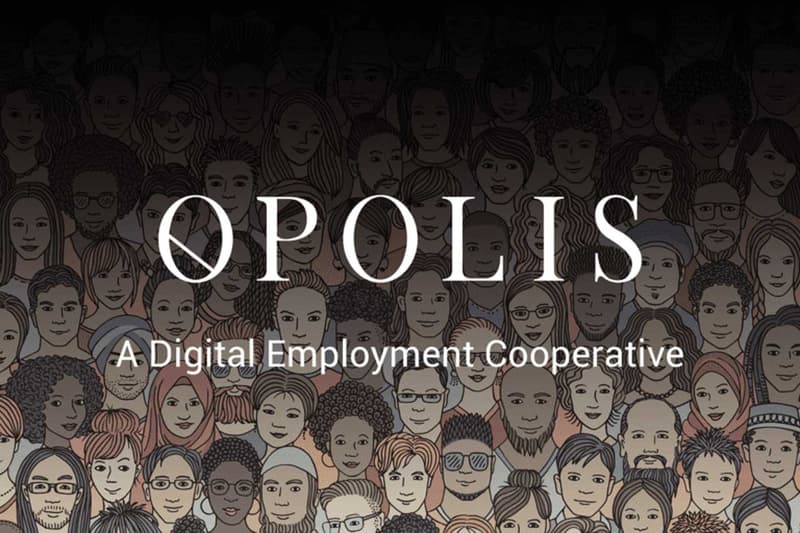 2 of 3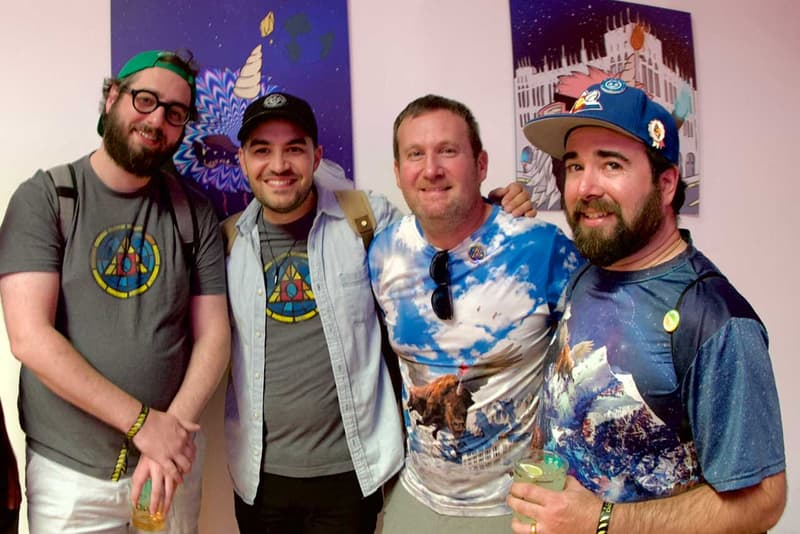 3 of 3
First launched in the spring of 2017, ETHDenver is the brainchild of founder, John Paller's vision to change Colorado's "theory of meetup culture," which he told Hypemoon was very small up until its launch.
Denver, which he describes as "rich with development talent," was in his opinion, undervalued as the country's epicenter for innovation. 
"I remember thinking how cool it would be if we actually built Colorado into the destination choice for Web3 innovation and development. I mean look at all the people we have here – we have the biggest meetups in the country and we've never got any recognition for it," he said with charisma. 
As the world's largest free education and innovation festival, ETHDenver, which is owned by the community-owned SporkDAO, prioritizes its hackathon as the festival's primary event. Its hackers, known as BUIDlers – an intentional misspelling of the word "builders" pays homage to the popular bitcoin meme, HODL.
Running with the idea, Paller said that he did the initial funding himself, but was able to bring in a few sponsors thanks to Ethereum co-founder and ConsenSys CEO, Joseph Lubin. He also credited Landroid, Block Geeks, and MakerDao as providing support to bring the first ETHDenver to life.
"Before we knew it, we had the world's largest Web3 hackathon, with 1,500 people from 40+ countries in February 2018," he said. He emphasized ETHDenver's community-driven approach, which he describes as "not exploitative."
"We don't charge for tickets, because it's about giving people a blank canvas and a big tent to come and express their own creativity in a way that's meaningful for them. It's an egalitarian opportunity to have creative expression.
Last year's ETHDenver brought in approximately 13,000 attendees to Colorado, with over 20,000 applications that Lapidus said they just weren't prepared for and "unable to handle."
However, for ETHDenver 2023, Paller says that they invested in a bigger venue, encouraging anyone to come for the free experience, but to be "sincere on your application." "Our screeners will check your application out, as we want sincere contributors and people who are interested in learning about this space."
"This year, we're anticipating anywhere from 25,000 to 35,000 people coming to Denver for this year's event," ETHDenver founder John Paller told Hypemoon.
Embodying this "egalitarian" approach Paller described is SporkDAO's creation of its own "spirit animal"  – "Bufficorn," a magical fantastical animal that represents the collaborative spirit of ETHDenver. You can read more about the Bufficorn's anthology and backstory here.
In addition to Bufficorn, Paller also mentioned other related characters including PegaBufficorn, Spork Mamot, BuffiGWEI, and SporkE. 
ETHDenver 2023 runs from February 24 to March 5, with the virtual BUILDathon continuing throughout March.
Democratizing Employment
In building out this egalitarian framework, Paller turned to his latest creation – Opolis, a for-profit platform that brings tools and infrastructure to independent workers that mirrors their personal lifestyle preferences. 
Its website says that it "represents the alchemic transformation of employment from a corporate activity to one of self-sovereignty."
As a principle, self-sovereignty refers to an individual's or business's ability to have sole ownership over the control of their accounts and personal data.
Studies show that there will be approximately 90 million self-employed workers by 2028 in the U.S. alone, which proves challenging for today's current employment mechanisms that are either out-of-date or non-existent for today's population of tech savvy workers. 
The problem, according to Paller, is that virtually all employment and HR technology is designed towards corporations/employers as the "primary customer" – rather than the "employee" as the primary customer.
Take the current infrastructure of Twitter, for example. 
Since Elon Musk acquired the social media giant, its foundation has been shaken to such an extent that we are now seeing a disruption in the balance between employee productivity and the quality of employer benefits. 
From erratic behavior and aggressive internal emails to even installing beds, the new CEO's unorthodox approach to "restructuring" the company from the ground-up has presented a multitude of questions that speak to society's understanding of today's employer-employee relationship. 
Earlier this month, San Francisco building inspectors began investigating reports that Twitter has been actively converting several office rooms at its headquarters into sleeping quarters for employees. While Musk claims this is to help staff recuperate, the general belief is that it is another tactic of this "hard core" culture Musk has repeatedly emphasized to the company's remaining employees that will begin to take shape.
On December 14, an INSIDER report revealed that former employees with rejected expenses are being told by email that expenses fall outside of a new company policy enacted three weeks prior by Twitter HR under Musk.
With cost reduction a major priority at the "new" Twitter since Musk's takeover, 70% of the company's employees have already been laid off, fired, or resigned. Currently, Musk and Twitter are facing at least 6 different lawsuits and arbitration actions – with three charges filed with the National Labor Relations Board.
"I am hellbent on realizing and creating democratized employment," Paller says, adding that he first uttered those words in 2005. "Back when I first said it, I didn't really have an idea of what I was saying, as I had very simplistic views of what I thought it would be and how it could be achieved," he continued, admitting that many of those early experiments didn't work, didn't scale, didn't find product market fit, and didn't communicate a widespread adoption.
Paller explained that Opolis is "a culmination of almost two decades of experience in the employment and HR tech space" that aims to eliminate the traditional B2B consumption model, which he says doesn't actually help individuals. 
Decentralized Employment Organizations
The platform's decentralized paradigm, by and through three key components – Decentralized Employment Organizations (DEOs), Native Trustee Technology, and Markets/API Technology & Services – that will collectively, allow for sustainable mutuality between the employer ("service consumer") and the employee ("service provider"). 
"For younger generations (X, Y, Z), loyalty is much less significant as a core value," the whitepaper reads. "They've witnessed their parents and grandparents be laid off from jobs which had held loyalty as a core feature. They've also seen companies fail, causing families and friends to lose their pensions or other vital benefits…bringing a significant amount of distrust to the relationship between employers and employees."
In today's corporate workforce, corporations seek optimization of labor costs, while younger employees value freedom and flexibility. 
The whitepaper highlights a number of vehicles, including third party outsourcing systems such as Professional Employment Organizations (TriNet and JustWorks), as well as staffing/recruiting companies like Robert Half and Adecco – in addition to Administrator of Record (AORs) like Gusto. 
The issue, however, according to Opolis' founding team, is that these solutions are not only outsourcing increased risks to a third party, but creating larger expenses.
Unlike Web3's current DAO infrastructure, which not only lacks legal standing in U.S. jurisprudence, DEOs, as described by Opolis, combine established legal and technological frameworks that afford its members the freedom to participate in an infinite number of DAOs, while only having to be part of one DEO through KYC and AML compliance. 
Comprising the DEO, would be single member LLCs (designated as Member LLC 1, Member LLC 2, etc.), utilizing the flexibility afforded by the Uniform Limited Cooperative Association Act (ULCAA) for its initial prototyping. 
The Act has been adopted in variations across a number of states, including Colorado, where in 2010, the UCLAA established the Limited Cooperative Association (LCA), which is a hybrid statute combining standard cooperative principles with the flexibility of partnership and LLC law – codified in C.R.S. Article 58 of Title 7.
Similar to the Web3 principles injected into today's current DAO infrastructure, each DEO will also have configuration capabilities where DEO founders can structure membership rules like staking and voting.
"Individuals will have the ability to move freely from one DEO to another based on their preferences," the whitepaper reads. It continued with "…all funds, from DAOs or traditional employment channels, will be funneled into a member's single DEO to simplify management of administrative functions for individuals."
Each member of a DEO will be verified for employment via the Opolis Trustee, which acts as an oracle – helping to eliminate Sybil cybersecurity attacks that are unfortunately common in anonymous networks. Additionally, Opolis offers existing Web3 governance protocols like Colony, Aragon, and DAOStack for its employment verification implementation.
The Future Payroll
At the end of the day, Paller believes that we will eventually have the ability to choose whether or not we participate in the fiat system when it comes to employment and payroll.
"I eventually see a place where you'll even be able to pay your rent in USDC on Polygon or something similar," he said. "It's totally reasonable to think that this is going to happen; then what would you need fiat for if I can just get paid by my DAOs and USDC, and then ship it off to my landlord? I can have all of my accounting, payroll, and taxes legitimized through the Opolis Stack, as an example."
In the meantime, Paller emphasizes that we need to be able to architect solutions to work in the real world, which means giving individuals the "optionality for things they're familiar with:"
"Replicating that entire experience down to the tea is critical, otherwise we freak out. You've got to build products and abstract complexities away from the users. People do not value their sovereignty and privacy enough to go through that inconvenience.."
In other blockchain news, Jack Dorsey donates 14 BTC towards building decentralized social media.