Fvckrender and Gab Jetski Bring Skate Culture to Web3 With 90's Kids Project
As well as Web3 to the skate scene through sponsored teams and ambitions of producing a physical park.
Fvckrender and Gab Jetski Bring Skate Culture to Web3 With 90's Kids Project
As well as Web3 to the skate scene through sponsored teams and ambitions of producing a physical park.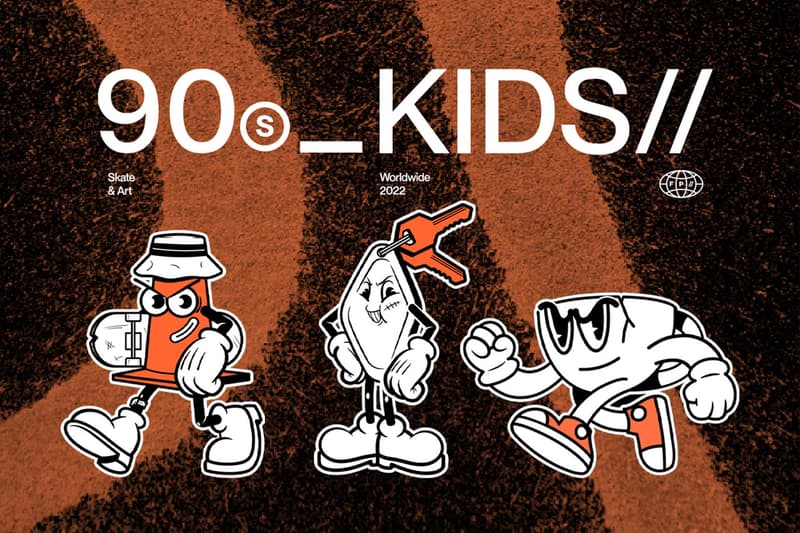 1 of 2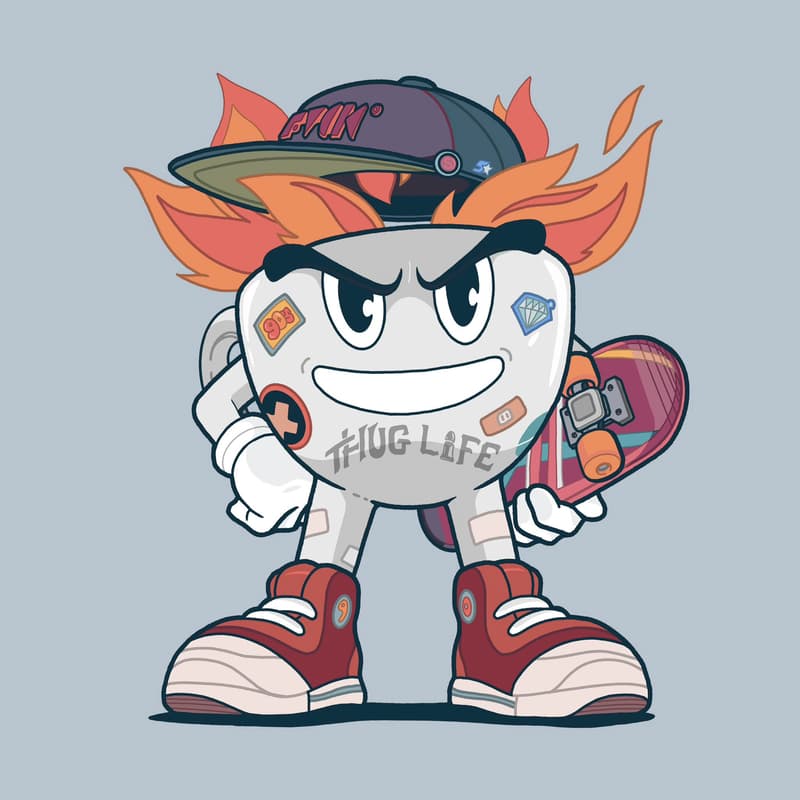 2 of 2
Frederic Duquette, better known by Fvckrender in the Web3 space, has partnered with Gabriel Jetski to bring skateboarding culture to the blockchain.
Through their project 90's Kids, the two draw inspiration from popular skate brands like World Industries, Blind, and more but with their own unique and identifiable twist.
90's Kids
Minting exclusively on OpenSea on December 15, the project is by definition a 10,000-piece PFP collection — however, Fvckrender and Jetski have big plans for the brand outside of simple collectibility.
The project is aimed at fostering "a community and support that encourage members to create art and skate together through contests both on and off board, both online and IRL," according to a recent press release.
90's Kids has ambitions to sponsor skaters from around the world, supplying them with physical merchandise, skate decks, NFTs for their socials, and more as they establish a brand in the scene.
Broader community activities are also available through the brand's Skate contest program, where holders can take part in monthly Skate challenges where the community will vote for the best trick. The winner of each monthly challenge will eligible to win various prizes that are yet to be announced.
For those who love the culture but can't skate, 90's Kids has put together an art contest. Similar to the skate contest, participants will create art for merchandise designs, the community will vote, and the winner will be eligible to win prizes.
Can't skate or create? No worries, the most active community members and voters will also be eligible to win various prizes.
"Through the years, skateboarding has left a lasting print in fashion, music, and film, even though its origins were based on counter-culture ideology," shared the brand, adding "it has managed to shape and influence youth culture movements, pop, and street culture. That's what we want to recreate by connecting these aspects of the skateboarding scene with NFTs and Web3."
YOOO!! OUR LAUNCH IS DECEMBER 15TH.

The mascots are here with good news ?? 90s Kids is launching soon!

Still need 90's list? Sign up for the premint or comment your favorite mascot to be considered ? pic.twitter.com/0fmnNuRsX1

— 90's kids ? (@90s_kids_club) December 6, 2022
Skate Culture DNA
If you're familiar with Fvckrenders NFT work, you might even say this doesn't look like him and that was on purpose.
"I wanted to do something classic and more like 2D, something completely unrelated to 'Fvckrenders' art but more about 'Fvckrender and Gab (Jetski) skate history,' we wanted to bring back the 90s World Industries, Blind, etc vibe but with a more core aesthetic," shared Fvckrender in an interview with Hypemoon.
Fvckrender and Jetski's skate history goes way back, and with skate culture engrained in their DNA is one of the reasons they've been so passionate about bringing this project to life.
"I was always skateboarding at our hometown park and one day, Gab came and he has just started skateboarding I was probably 13 and he was 11, we started skating together that day," shared Fvckrender explaining how the two became friends.
He added that "I think from this day, every sesh we would daydream about having our own skate shop or skate brand, but we were too young to actually do it, many years later here we are, what seems to be the perfect timing for what we wanted to do!"
For Fvckrender, skating wasn't only a catalyst for meeting a lifelong friend but also something he says saved his life.
"It pretty much saved my life, I lost my mom at 10, picked up skateboarding right away, and used it as a way to distract myself, even though I don't skate as much today as I'd like to, it's part of my day to day life and always has been."
As for Jetski, he shares that skating has shaped his personality and made him who is today, stating that "when I was younger it was the only thing that mattered to me, we used to skate all the time and get so much fun out of it."
"I Feel it kept me aligned with my real values growing up, kept me in a good direction, and away from bad influences," he explained, adding "it will forever remain a passion, I would like to bring as much as possible to this sick sport that has so much culture. I think it can have such a positive impact on the youth like it had on me and Fred."
Now, he teams up with his lifelong friend Jetski to realize their childhood dreams of creating
a skateboarding company and help define a new digital era for skate culture.
Meet the founders: @fvckrender and @Gab_Jetski
?? #90sKIDS pic.twitter.com/rjU3FOAnMG

— 90's kids ? (@90s_kids_club) December 9, 2022
At first, the two lifelong skaters and friends were a bit concerned about how the skate community would receive their brand but were quickly met with great feedback and interest.
"We were actually really scared to push it to skaters because we thought this wouldn't be accepted," shared Fvckrender, explaining that "the reason we kept pushing is because everyone we talked to found it to be fuckin dope. So this got us very motivated to push hard on this project," shared Fvckrender.
When the two were first ideating the project, the plan was to build a physical skate park, however, Fvckrender shares that those might have been bull market visions and that they've needed to slightly adjust due to the bear market and cost of real estate in Vancouver, where they'd like to build.
That being said, the two are still very adamant about getting a park built eventually, sharing that it will stay on their list of goals and that they "just need to find the right spot."
Sharing what success would mean to them for the brand, Fvckrender said that "honestly, we just want people to vibe with it and feel proud of rocking the board and clothing that we will create from it — we want people to participate, share clips, we want to help skaters around the world, to fund skate tours. I think success would be that people fuck with the project you know?"
As 90's Kids is slated to go live, it will become the most recent project centered around skate culture in Web3, joining examples like the Azuki gold skateboard auction that broke the world record for the most expensive skateboard eight times over.
Other examples include Tony Hawk's various collaborations in the space and even museums like the Skateboard Hall of Fame entering Web3.
With 90's Kids, the cultures are intertwined even further, as both close-knit communities are encouraged to create, collaborate, and have a good time doing it.
For those that read to the end of the article, here's an exclusive first look at one of the one-of-ones you could pull at mint — designed in collaboration with Dirty Robot.
Additional one-of-one collaborations include works from OSF, the artist behind Rekt Guy, and several others that have yet to be announced.
In other news, see how Fvckrender is the latest "digital artist" to explore mixed mediums.