Kaws Releases First Blockchain-Backed Works With Creative Studio AllRightsReserved
The release marks the studio's 20th year anniversary and celebrates 12 years of collaborations with Kaws with one edition for each year.
Kaws Releases First Blockchain-Backed Works With Creative Studio AllRightsReserved
The release marks the studio's 20th year anniversary and celebrates 12 years of collaborations with Kaws with one edition for each year.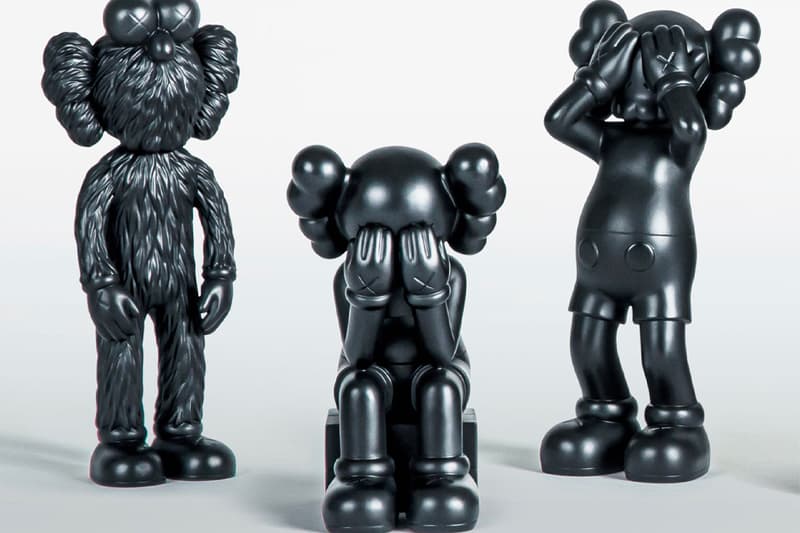 1 of 4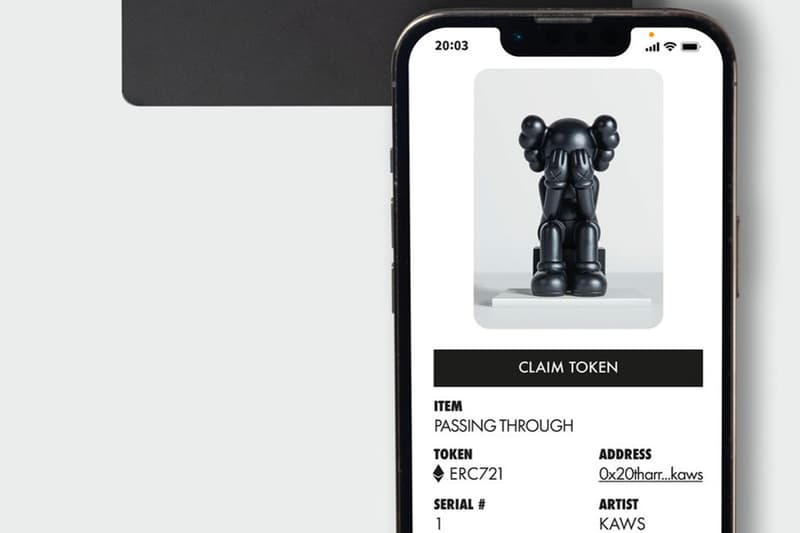 2 of 4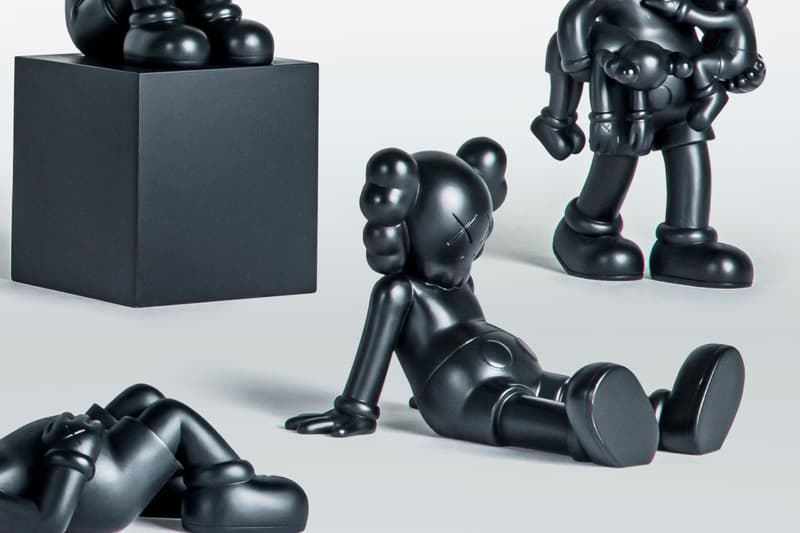 3 of 4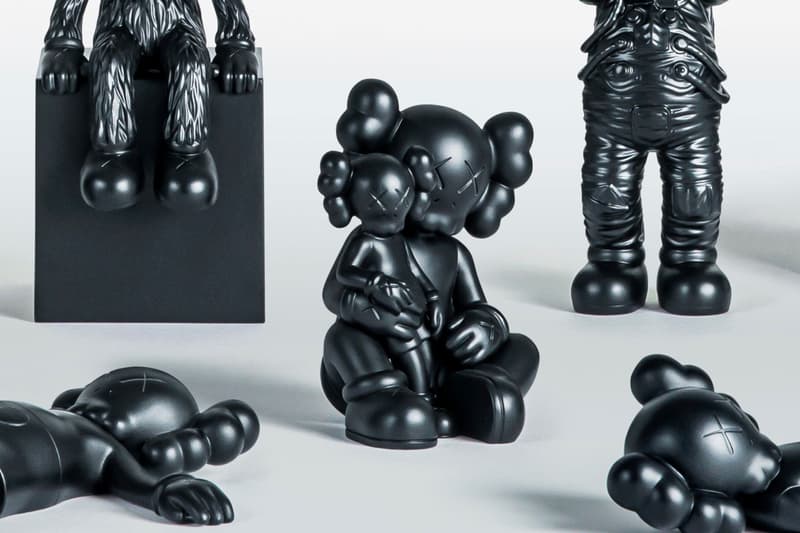 4 of 4
For the first time, renowned contemporary artist Brian Donnelly, known as Kaws, is releasing a set of works authenticated by the blockchain.
The works come as a partnership with Hong Kong-based creative studio AllRightsReserved (ARR) and feature 12 bronze sculpture editions, celebrating 12 years of collaborations with the artist and the studio's 20th anniversary.
Kaws x ARR
Celebrating over a decade of collaborations together, ARR has launched "KAWS BRONZE EDITIONS," a collection of 12 sculptures, each with an edition of 250, plus 50 artist-proof editions.
The works pay homage to homage to their past global exhibitions, including the first-ever large-scale outdoor COMPANION sculpture unveiled by ARR in Hong Kong in 2010. Others include works from various KAWS: HOLIDAY exhibitions that have taken place around the globe in locations like Seoul, Hong Kong, Taipei, Mount Fuji, Singapore, and more.
Figures represented include PASSING THROUGH, CLEAN SLATE, BFF, SEEING, WATCHING, ALONE TIME, STILL MOMENT, HERE TODAY, SPACE, AT THIS TIME, GOOD MORNING, and SHELTER.
Each has varying dimensions, with the tallest figure, SEEING, standing at 175 mm or nearly 7 inches. The works are each priced at $21,980 HKD ($2,826 USD), with drawings open on the AAR's DDT store until December 19.
"I'd like to congratulate AllRightsReserved for their 20th anniversary. We've realized a lot of great projects together over the years, and I'm proud to be releasing this set of sculptures in commemoration of those moments," shared Kaws.
In a word on the special offering, ARR Founder SK Lam said, "20 years have passed in a blink of an eye. We are honored and proud of our achievements with KAWS over the years. For our company's 20th anniversary, the KAWS Bronze editions pave the way for future collaborations, staying true to AllRightsReserved's values of creativity, innovation, and excellence."
On the occasion of @ARR_ltd's 20th anniversary, we have partnered with #KAWS to launch "KAWS Bronze editions", the first time the editions can be authenticated on chain.

Enter Draw NOW (https://t.co/mcnI4H1bCZ)
Ends on: 19 Dec 5am EST / 6pm HKT
Accepting fiat & cryptocurrency pic.twitter.com/lnJPZUmhug

— AllRightsReserved (@ARR_ltd) December 15, 2022
For anyone that misses out on the KAWS Bronze editions, ARR shared that it would be continuing to roll out a variety of exclusive collaborations in honor of its 20th anniversary and that additional collections can be expected from "long-time friends as well as new peers."
New Authentication Standard?
What makes KAWS Bronze editions particularly significant, is the collections use of blockchain technology for asset authentication.
Each edition utilizes "tap-to-own" technology through a chip that is unique to each work. Collectors can then verify and claim an accompanying on-chain asset that both proves ownership as a certificate of authenticity (COA) and acts as a digital collectible on its own.
Presenting the first implementation of a "tap-to-own" technology with #KAWS. A chip is included with each artwork that ties the physical artwork to a digital token.

SAVE THE DATE: 14 Dec 10pm EST / 15 Dec 11am HKT
DISCOVER ON: https://t.co/sDAxcH5pPl@ARR_ltd @DDT_Store pic.twitter.com/cT1mX4QTeh

— AllRightsReserved (@ARR_ltd) December 9, 2022

While significant in the fact that it is Kaws' first time using the tech with his works, tap-to-own and NFTs as COAs is a method that has already proven to be useful and successful in the art and broader Web3 space.
Some recent examples include Azuki's "PBT" or Physical Backed Token, which was utilized with the release of its golden skateboards auction which broke world records.
Other examples include Avant Arte's implementation of the technology in releases with Fvckrender and with Tom Sachs Rocket Factory print, which utilizes the tech to provide a digital collectible and COA.
In some cases, these digital assets are bonded to the assets and inseparable, while others can be bought, sold, or traded on their own. These integrations have also begun to make their way into the world of fashion through brands like MNTGE, LTD.INC, Dopamine, and more — helping to trace provenance, authenticity, and other significant data points.
Kaws and Web3
While the KAWS Bronze editions mark the first time Kaws' work will be officially supported on-chain, there was one independent attempt to bring his work to Web3 in 2021, by TRON Founder H.E. Justin Sun.
TRON said that it would be the first to display Kaws' work as an NFT in partnership with Gate.io after Sun had won an auction for the artist's 2001 "Untitled (KIMPSONS)" painting for $2.5 million HKD.
Though it doesn't appear that the painting ever went on-chain, instead, TRON and Gate.io launched a collection of NFTs titled "Tribute to Kaws," which as the title suggests, were not endorsed by the artist or part of an official collaboration.
(1/2)?Happy to share I'm adding the amazing "Untitled (KIMPSONS)" from the 2001 "Packaging Painting" series by artist #KAWS (Brian Donnelly) to my collection, won at the #JayChou @Sothebys "Contemporary Curated: Asia" auction with a winning bid of HKD 2.5 million on June 18!?️ pic.twitter.com/HZgLTzgCV2

— H.E. Justin Sun?????? (@justinsuntron) June 21, 2021

Outside of his latest release with ARR and DDT Store, Kaws has been active in the NFT world through other mediums. Most notably his involvement with Pharrell William's Gallery of Digital Art (GODA) — where he acts as an artist advisor.
While on-chain authentication isn't necessarily new, it is significant to see its increased adoption rate, and particularly meaningful when renowned artists like Kaws endorse the technology — helping to further cement a new standard of asset authentication and dynamic ownership.
In other news, see how MNTGE plans to redefine vintage fashion collectibility through Web3 tech.