Ledger's New Hardware Wallet Brings Next-Age Security to the Palm of Your Hands
Revealing its Ledger Stax device that will be available for purchase in Q1 2023.
Ledger's New Hardware Wallet Brings Next-Age Security to the Palm of Your Hands
Revealing its Ledger Stax device that will be available for purchase in Q1 2023.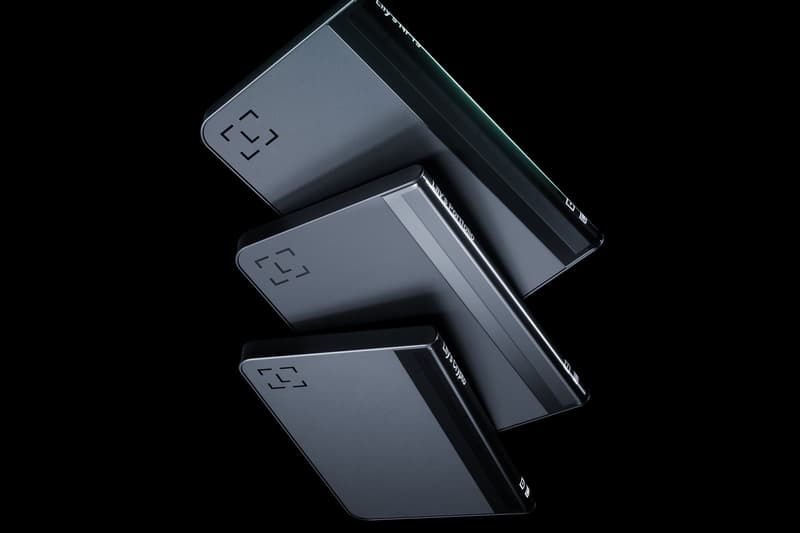 1 of 3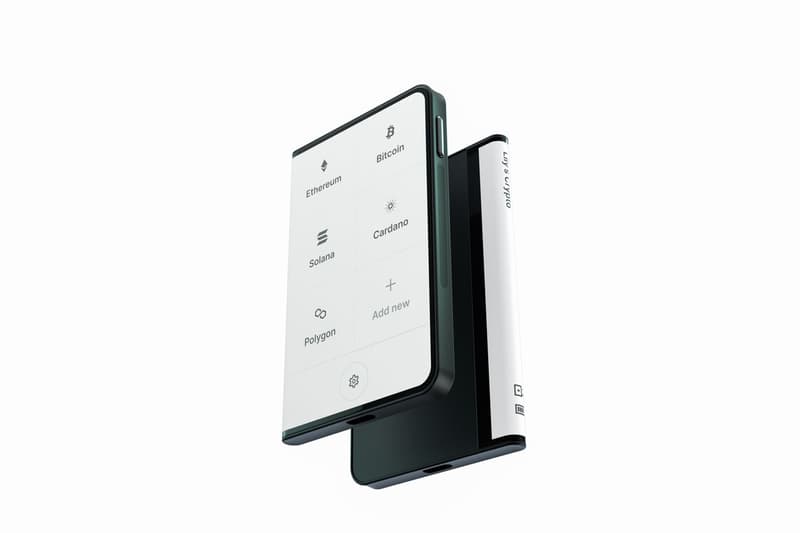 2 of 3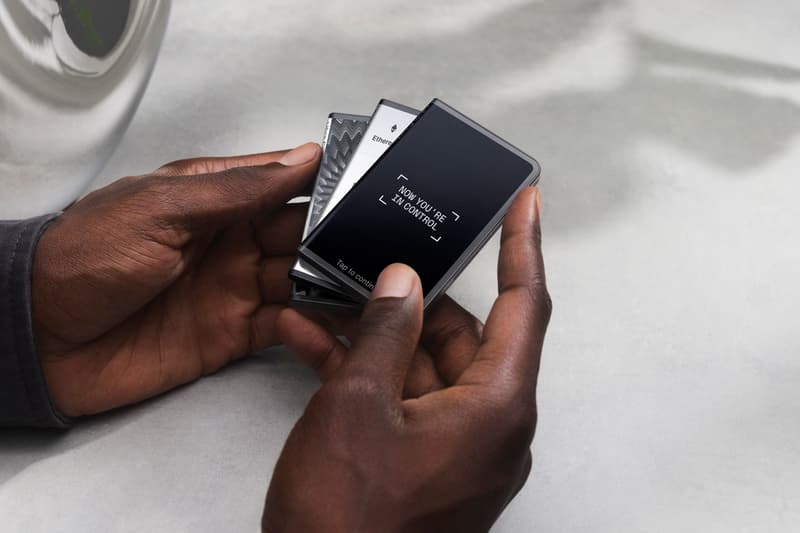 3 of 3
Today, Ledger, the world leader in critical digital asset security, has unveiled its latest product — Ledger Stax — at its Ledger Op3n event in Paris.
Founded in Paris in 2014, Ledger has serviced over 1.5 million users and sold over 5 million devices to consumers in 200 countries and 10 languages. As a market leader in hardware wallets and protecting digital assets, Ledger's products are best known for their uncompromising design and functionality of what a future "hard wallet" can look like.
Recent stats revealed that 20% of the world's crypto assets are secured by the French-based company, as well as services that support trading, buying, spending, earning, and digital collectibles.
Not Your Keys, Not Your Coins
The recent collapse of FTX and the significant loss of funds was a wake-up call and undoubtedly shaken the trust of crypto investors, who now face the challenge of how to better safeguard their money in the future from third party exchanges.
Given the current climate in crypto, investors are turning their attention towards self-custody and those technologies that empower individuals to maintain complete ownership of their digital assets.
Ledger told Hypemoon at Ledger Op3n that it recorded a sharp increase in demand for its devices, with exchange outflows reaching an all time high in November, demonstrating a shift in consumer behavior towards migrating investments onto hardware devices that are not directly tied into a third-party exchange.
A 'User-Delightful ' Tool
Now, Ledger introduces the next step in secure hardware wallet architecture, upgrading from one of its more popular products — the Ledger Nano S, a small device that allows individuals to store and secure their digital assets.
Ledger Stax, our newest device, is here.

Web3 is changing the world – and Ledger is here to revolutionize how you handle your digital value.

Dive into the details of our next-gen hardware wallet:https://t.co/wZG3GdoSdd pic.twitter.com/CWVYpCNNPW

— Ledger (@Ledger) December 6, 2022
Today's reveal of Ledger Stax sheds a new light on ease of accessibility and user-friendliness through its sleek design and interface:
"With the Ledger Nano™ series, we created the most successful digital asset security hardware of all time—with over 5 million sold and none ever hacked," Pascal Gauthier, CEO and Chairman of Ledger told Hypebeast. "Digital assets are increasingly about identity and digital ownership, not just crypto like Bitcoin. The time is now for a device for more mainstream users. We must not compromise on security. This is Ledger Stax—secure and accessible."
In bringing this product to life, Ledger teamed up with Tony Fadell, renowned builder of the original iPod, to help bring clarity and confidence into the next age of owning and safeguarding digital assets.
The 'father of the iPod' has actively been involved in developing many other products in Apple's pipeline, including his role as the co-creator of the iPhone. Those who are able to get their hands on the new Ledger Stax will certainly feel the nostalgia and similar aesthetic that mirror Fadell's previous work that are embedded in the device's design and functionality.
"Digging into Ledger's proven security technology and trying all the 'best' hardware wallets out there convinced me to build a next-gen device with Pascal, Ian and the amazing Ledger team," said Fadell, who also serves as Principal at Build Collective. "We need a user-friendly…no! A 'user-delightful' tool, to bring digital asset security to the rest of us, not just the geeks."
Equipped with a high-resolution screen for managing and monitoring an individual's accounts, Ledger Stax also provides users with the most immersive experience yet for a device of this magnitude. In collaboration with Layer, the Stax's design features a credit card-sized device with integrated magnets, making them easily "stackable," specifically tailored to those individuals who own multiple devices.
As the first hardware wallet on the market that can display digital art, the Stax's user interface is highly customizable, allowing individuals to customize their screen with their favorite artwork or design, while enabling a clear, intuitive engagement. Its "E-Ink" display, which spans from the front of the device and curving around its spine, allows for an individual to view the entire transaction details at a glance.
And the device's overall life span is more than durable, as its battery can last for weeks or even months on just one full battery charge.
Ledger Stax isn't just a sophisticated piece of hardware; it's an evolution in the way we think about digital security, empowering users to start managing their accounts and assets intuitively. \
"Tony Fadell has both the circuit board and the billboard in mind when he builds a product," said Ian Rogers, Chief Experience Officer at Ledger. "With Ledger Stax we have made a device which is cool, beautiful, and fun.  Together we have fused the uncompromising security and self-custody culture of Ledger, with the equally uncompromising user-experience-focused culture of Tony and his team. The result is the first true, secure consumer hardware device for the revolution of value brought by blockchain technology."
Ledger Stax will be available in Q1 2023, but is available for pre-order today on Ledger.com. Ledger also told Hypebeast that its newest device will eventually be available for purchase from select retailers like Best Buy in the United States.
Presented by Ledger.