MNTGE To Redefine Vintage Fashion Collectibility Through Web3 Tech
With co-founders Nick Adler, Sean Wotherspoon, and Brennan Russo leading the charge, alongside a set of extremely talented advisors.
MNTGE To Redefine Vintage Fashion Collectibility Through Web3 Tech
With co-founders Nick Adler, Sean Wotherspoon, and Brennan Russo leading the charge, alongside a set of extremely talented advisors.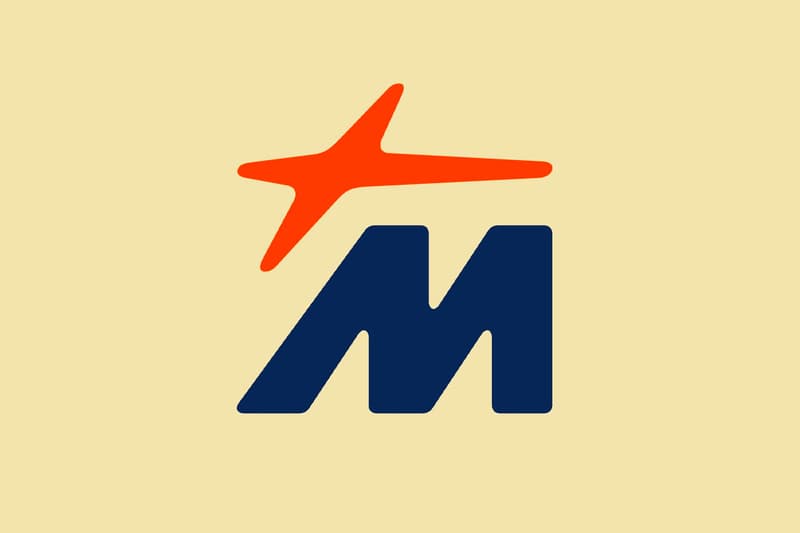 1 of 3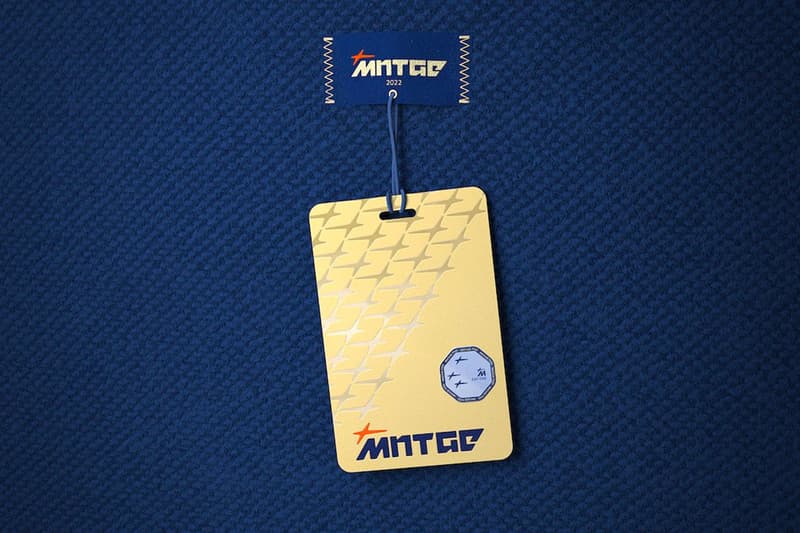 2 of 3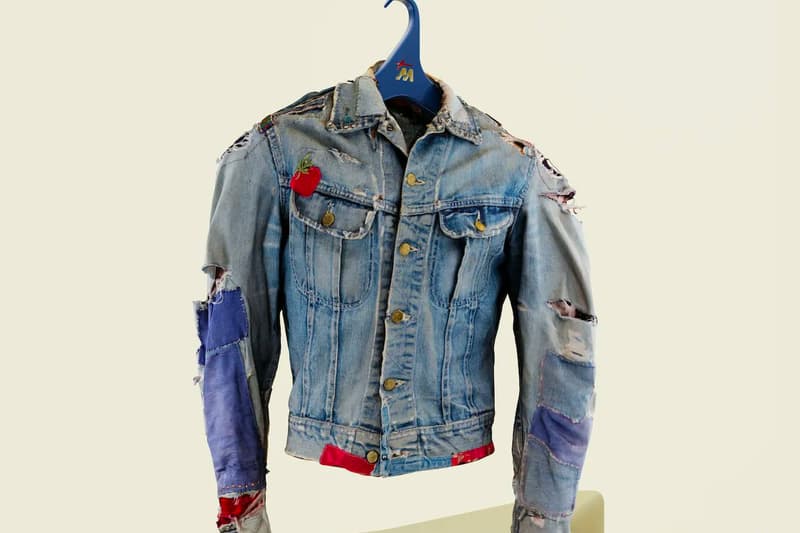 3 of 3
Nick Adler, Sean Wotherspoon, and Brennan Russo have come together as co-founders to form what they're calling MNTGE — which can be defined as a Web3 vintage fashion brand.
Through the use of blockchain tech, MNTGE plans to offer various digital collectibles and physical wearables, as well as various experiences both on and offline.
In an interview with Hypemoon, the three co-founders shared their inspirations, fascinations, and what they have planned for the future of the brand in and outside of Web3.
The Brand
Created to redefine the way vintage clothing is collected and interacted with, MNTGE utilizes both blockchain tech and 3D scanning technology to render real-world objects into Web3 — a process the co-founders even underwent themselves.
"By marrying the real-world heritage of vintage apparel with blockchain technology, digital collectibles, and wearables, MNTGE is creating the virtual worlds' newest must-have items and fostering a vibrant community of collectors and enthusiasts who are passionate about preserving and showcasing vintage clothing, streetwear, and fashion," states the brand on its website.
— MNTGE (@mntge_io) December 7, 2022
Speaking on how MNTGE came to be, co-founder Nick Adler shared "For a long time, I'd been playing around with this idea around rock and roll tees and iconic rock merch, those classic shirts like AC/DC and Def Leppard and things like that. And playing with the idea around 'how could we bring those t-shirts to life, digitally?' 'How could you go to shows and potentially get digital versions of them, maybe wear filters of them, play with them?' I really thought about doing a drop around that."
"But after we thought about it more, I realized that might've been a nice opportunity to sell some NFTs, but it wasn't really something we felt we could scale. We didn't feel like we could stay around for the long term with a company like that."
Adler said "thankfully" they didn't launch but that they couldn't stop thinking about it. He then connected with a good friend and now co-founder, Brennan Russo.
"I brought up this idea and asked him if he was paying attention to Web3," explained Adler, adding "after that, we kept playing around with ideas, and one day, he invited me to Sean Wotherspoon's store, Round 2."
"It was during the pandemic when I walked in, and everyone was masked up with the world still in a state of trepidation. But there was so much action – kids coming in and out all day long, buying tees ranging from $100-$500…AC/DC, Red Hot Chili Peppers, Madonna, New York Knicks, Chicago Bulls, you name it. It was really fun, classic street wear vintage," shared Adler.
As Adler connected with Wotherspoon, he says that he was blown away by his ideas and take on the vintage market.
"Everything he said a year and a half ago has come true, in terms of the growth of the industry. He couldn't keep anything in stock! He just had a really good finger on the pulse of what was going to trend, anywhere from Carhartt double knee pants to blank vintage tees with paint splatter," said Adler.
While at the shop, Wotherspoon took Adler through a variety of items showcased on the iconic Round 2 wall — many of which made Adler's "jaw drop," as he learned their prices ranged from $2,000 – $5,000 USD.
Adler said when he asked why they were priced so high, Wotherspoon began to walk him through the provenance and history of the t-shirts, "from the fading, to why they were on certain tags, and who potentially wore them, and if they were, in fact, bootleg versions."
"All of these things started to resonate with me and I realized that there was a connection between the digital and the physical and that these pieces had rarity and traits. These physical pieces resembled digital collectibles and NFTs to me," explained Adler.
He went on to share that during this time, Wotherspoon was already thinking about Web3 and digital but was considering more of a generative, cartoon-based project.
"I said, 'let's get in the lab and start thinking about this,' and we did just that," shared Adler as to how MNTGE found its third co-founder.
The co-founders and their team spent the next year and a half developing ways to connect iconic vintage fashion to the blockchain and Web3 world — through methods like royalty and ownership tracking, as well as interoperability with metaverse platforms.
"That was the beginning and inception of MNTGE," expressed Adler.
The Founders
Great brands are built by highly talented and skilled individuals, and MNTGE has no shortage of that.
Each of the founders brings with them decades of experience in the fields of fashion, marketing, business development, and more.
Adler for example, while now iconic in the Web3 space thanks to initiating BAYC band KINGSHIP, has been an expert in the field of branding and negotiating long before NFTs. In 2007, he worked with Snoop Dogg's team to handle branding and endorsement — negotiating deals with massive brands like adidas, Pepsi, and many more.
Brennan Russo has also been in brand marketing for years, specifically with adidas. "We actually collaborated on the launch of a Snoop Dogg cleat and he worked closely with Pharrell on programs like his Super Bowl integration. And he worked closely with Pharrell on programs like his Super Bowl integration," shared Adler, explaining how he had become friends with Russo.

For our Web3 audience that might be unfamiliar, MNTGE's third co-founder, Sean Wotherspoon, is an iconic American sneaker designer and the owner of the vintage fashion store Round 2. The multitalented creative has produced collaborations with a countless number of brands, from Nike to Porsche, and now finds himself fully embracing Web3.
We asked the founders how dedicated they were to MNTGE — both Wotherspoon and Russo expressed that 'most of their eggs are in this basket.'
Adler shared that to him, MNTGE is a forever brand, explaining "all three of us could have launched NFT projects in the past and probably could have made more money at that peak than we may make for several years in building this company. But we believe strongly in the future of this brand and think that MNTGE could grow to be something that is present in our everyday lives."
Joining Adler, Russo, and Wotherspoon on their mission is a large list of talented advisors, including names like Clarke Miyasaki, Cordell Broadus, Sarah Andelman, Aleali May, Jon Wexler, Sophia Amoruso, and more.
"We're starting with the idea of utility." @Nickyads speaks on our strategy for creating and maintaining long term sustainable value.

?Ⓜ️ #ITFWTP ? pic.twitter.com/U8MwxoZgJQ

— MNTGE (@mntge_io) December 9, 2022
The Pass
Minting today, December 14, is MNTGE's "Day One" pass — which acts as a founding member all-access pass for early adopters in the community.
The brand shares that the pass will give holders various "opportunities to interface with fashion history, cultural touchstones, and rare collectibles that may otherwise be impossible for most people to own, wear, or experience."
To kick things off, the pass will grant priority access to designer collection drops, the first of which will be curated by Wotherspoon.
Other perks include future access to the brand's "MNTGE Market," a physical and digital marketplace for vintage collectibles and wearables. Also included are benefits like access to a tokengated Discord community, exclusive "Fashion, FUD & the Future" conversations, free airdrops, and more.
The Mint
Interested collectors have three ways to get a hold of the Day One pass, including the first wave which is currently live, and for allow listed individuals.
Wave two, taking place at 3:00 pm PT is for the "community partnership allowlist" wallets — with a third public wave going live at 1:00 pm PT on December 15, with a limited supply available on a first come first served basis.
The mint price for the 1,500 Day One NFT passes are set at 0.5 ETH or roughly $640 USD at the time of writing.
DAY 1 & COMMUNITY PARTNERSHIP ALLOWLIST MINT
DEC. 14https://t.co/HPpYB9r5PY pic.twitter.com/fOUMQ1d07d

— MNTGE (@mntge_io) December 14, 2022
The Future
"I think what excites me about Web3 technology, in relation to fashion, is how much similarity there is, but also how much opportunity we have to then elevate the physical sense of it," shared Wotherspoon regarding the future of the space.
He added, "I love that there's not only heavy contrast but also similarities within vintage and fashion and the Web3 space. That's what's drawn me in because I was like 'oh wow, I already know this,' so I think that's exciting to me, that we're able to draw these lines and then pick up where the physical world left off, and continue the story there."
Wotherspoon explains why he believes MNTGE will be successful, stating "I think we're the only ones that can offer that wide range of full sensory overload. MNTGE is also a vehicle for me to connect with people that I was never able to build with before. And now, it's crazy for me that Web3 has transcended an age gap of creatives and artists and people who can work together — for me that's nuts."
Sharing what excites him about Web3 and the future of the brand, Russo added that "It's amazing to sit here and be a keyboard away from the consumer. And when there's feedback in our Discord, you can see it live. They're communicating directly with you, directly with Nick, directly with Sean, and that doesn't happen anywhere else on the internet."
He added that it's super cool to have that community be so close and to be able to listen to their feedback. And it's not just conversations like 'hey, we're going to launch this product at a retailer, hope it sells,' and done. It's more about the consumer who is buying it, and they're letting you know and you can also identify who they are through the blockchain. It's a cool concept because of how close you are to that consumer, and ultimately, that consumer is the core of your company and the foundational building blocks for the future."
Through its high-fidelity 3D digital collectibles and real-world offerings, MNTGE aims to redefine how vintage fashion is collected, interacted with, and owned — while at the same time encouraging and supporting the adoption of Web3 tech by others in the industry.
Elsewhere, see why Jeff Staple says creative constraints are gone thanks to Web3 and NFTs.