Napster CEO Jon Vlassopulos Says We Are Back to the Early Days of Self-Expression
In an exclusive interview with Hypemoon about how the platform's return as a digital collectibles marketplace brings us back to ringtone culture.
Napster CEO Jon Vlassopulos Says We Are Back to the Early Days of Self-Expression
In an exclusive interview with Hypemoon about how the platform's return as a digital collectibles marketplace brings us back to ringtone culture.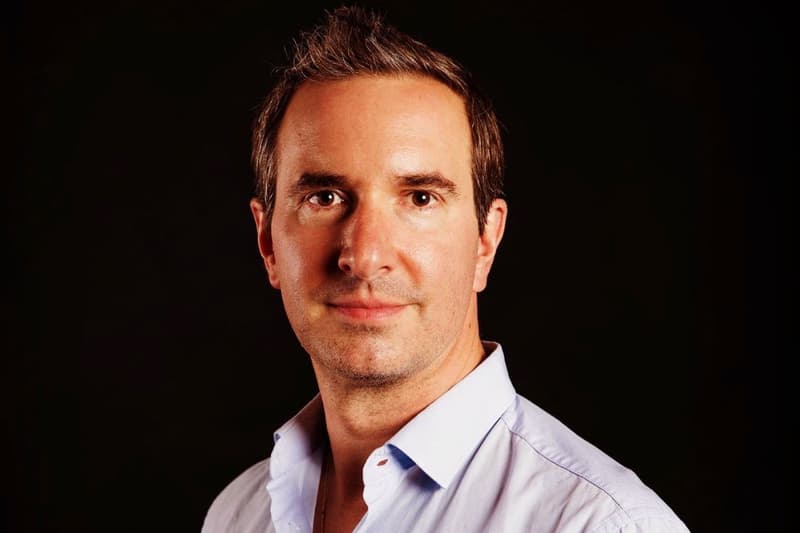 1 of 2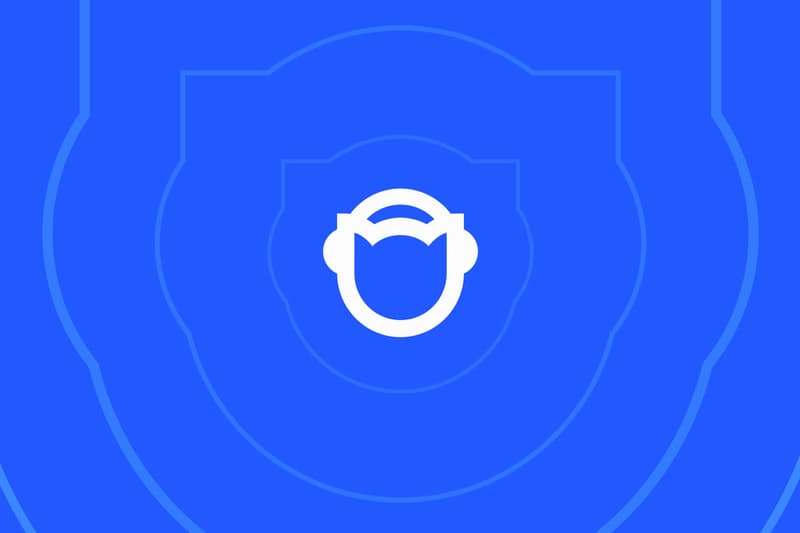 2 of 2
Like it or not, Napster embodied something that was bigger than all of us, regardless of the recording industry's readiness and willingness to welcome it with open arms. 
For millennials, growing up in the P2P file-sharing era was a defining moment in their lives.
In the majority of instances, navigating the Napster ecosystem was more than just an attempt to rebel and "steal" music – it was an attempt to defy gravity by wanting a more personalized experience and interaction that traditional CDs were incapable of providing at the time. 
Determined to break the chains of purchasing CDs anywhere from $9.99 to $19.99 USD, Napster users wanted to make their own version of a "perfect" CD that didn't subject them to listening to only 2 of the 18 tracks they cared for. 
This astronomical phenomena where the music industry witnessed a generational "temper tantrum" that cried out for self-expression, controlled curation of content, and mixing things up – scared everyone who had a stake in the game, whose careers and executive positions depended upon the sale of CDs. 
With its return, the monumental transformation of the former P2P file sharing network brings with it an enormous amount of nostalgia and "naughtiness" that ultimately helped spark our digital revolution as we know it today, taking us back to the early days of digital self-expression.
Ringtone Culture and the Evolution of Digital Self Expression
For decades, self-expression has continued to evolve and take on different forms, adapting to that particular moment in history's cultural infrastructure. 
And in the mid 90's and early 2000s, self-expression again evolved, but took on an entirely new persona that not only drove curiosity, but changed the ways in which people wanted to express themselves to others – beginning with the birth of "ringtone culture."
Anyone alive during that period still has the iconic Nokia Tune ringtone ingrained into their ears. The ringtone, which borrowed guitarist Francisco Tarrega's "Gran Vals" song as the phone's default ringtone, suddenly sparked a surge and demand by consumers who wanted to pay to have personal ringtones and customized background images/wallpapers for their phones. 
And by 1999, self-expression had evolved in such a way that its newest appearance would go on to change everything our world knew about information sharing, content curation, and the music industry.  
Not knowing its left shoe from its right, the RIAA (Recording Industry Association of America) made its stance on P2P file sharing and music digitization known in December 1999 when it did the only thing it knew how to do to survive – sued the technology and its users. 
Beginning with its December lawsuit against Napster, the recording industry attempted to take on major P2P tech companies, including Grokster, Kazaa, iMesh, and Limewire. The RIAA's initial response to the file sharing movement was no different than how it would handle disruptive innovations in the past – bringing in its lawyers and cease-and-desists to hopefully pull the plug on such nascent technology. 
In September 2003, the RIAA event went so far as to sue close to 300 American music fans for file-sharing, only to go after 30,000+ individuals over the course of the next five years in efforts to stifle any use of these P2P networks. 
Previous Attempts to Legitimize Napster
Nearly 21 years following Napster's demise in July 2001, we are yet again faced with the next stage in the evolutionary life cycle of self-expression. 
What does "self expression" look like in today's digital age, where we are building for a new age of interaction, connectivity, and transacting?
When Napster was initially acquired by MelodyVR for $70 million USD in August 2020, and again in May 2022 by a group of investors — Hivemind, G20, Arrington Capital, Borderless, Brevan Howard and Algorand — it was almost as if a decade long open-wound was finally healed. 
Indeed, the platform has expressed its intentions to be a force for change that seems to embody today's cultural currency for self-expression, which is no longer restricted to just music artists, but open to all creators.
Napster CEO Jon Vlassopulos told Hypemoon in an exclusive interview that the transformation we are currently experiencing with virtual merchandise in metaverse l platforms like Roblox, closely mirrors the behavior we experienced back in the mid 90's and 2000's, when we were all hyped and eager to spend way too much money on mobile ringtones and wallpapers. 
Vlassopulos, whose history with Napster dates back 20+ years when he was part of the corporate team at Bertelsmann who loaned $50M USD to Napster and offered a $1 billion USD advance to the labels in an attempt to legitimize the P2P music service.  He is also the former Vice President and Global Head of Music at Roblox, credited with building the company's groundbreaking music initiatives and setting the standard for virtual concerts and music worlds that allowed fans to participate in the creative process alongside their favorite artists. 
He told Hypemoon that the early days of Napster were an "interesting era" for him:
"I was young and in my 20's, and we were trying to change the world," he said, diving into how the former P2P file-sharing platform revolutionized both the music industry and tech sector, but not without ruffling some feathers. In 2000, the music business was at the peak of a 20-year growth cycle driven by the CD, and then Napster unlocked the digital era which has driven 20 years of growth for music streaming," he explained.
He added that "[w]e worked on a deal with the music industry to offer the industry a billion dollar advance to legitimize Napster – bringing together companies like Kick.com, purchasing CDNow, and the Columbia House business. It was going to be turned into this whole kind of content, commerce, and community experience that was fully licensed – and it would have changed the music business forever."
However, Vlassopulos says the reality was that the music industry "wasn't quite ready to be saved at that time," pointing to previous efforts by Napster and other P2P platforms to bring about this technological revolution. 
"We nearly got there, but not quite. The good news was that it kind of ruffled everyone's feathers in a good way and got everyone ready for digital and a format change."
Disconnected Metaverses
As our push towards Web3 continues to open the doors for consistency and interoperability across different metaverse experiences, there is still a desire to harmonize and bring all of these separate, disconnected metaverse worlds into a strong, united platform that is accessible to everyone. 
Vlassopulos, who in his early career previously worked at AT&T, explained that where we are right now isn't so far off from those concerns that were voiced during the mobile phone era.
"The mobile phone era similarly had disconnected networks where carriers prevented you from texting your friends on AT&T if you were using T-Mobile," he explained, referencing the limitations that have taken place historically and present similar challenges today with branded metaverse worlds and experiences. 

"Putting a Web3 layer on a traditional subscription-based streaming service gives us the opportunity to go from subscriptions to microtransactions, enabled through the blockchain – and then you have this new push for self expression and fandom, where you can connect directly with creators that you love in a new way. I think once you've been around for a while, you start to see the parallels forming from different industries and different eras."
From an early age, the Napster CEO described himself as a "music obsessed teen" in the UK, recording songs  he heard off the country's "Top of the Pops" radio station onto his cassette recorder. This plethora of "encyclopedic knowledge base of music" that he had collected led him into the entertainment sector. 
After spending some time working in college radio, Vlassopulos went off to China to study abroad, deciding that he wanted to try and be a DJ out there to pass the time. He said an Irish friend of his persuaded him into actually DJing in a club, which led him to being one of the first "foreign DJs" in China. 
"I did my undergraduate thesis on the emancipation of youth through entertainment in Greater China," he said, adding that his emphasis was on the beginnings of the country's club scene.
Eventually, he found his way into the music business working with BMG and Bertelsmann in Hong Kong, Tokyo, and New York in the late 90s – including working on the original Napster 20+ years ago. He then joined AT&T Wireless where he launched the first mobile music service in the United States, as well as joining Skyrockit as CEO where he worked with clients like vitaminwater, GAP, Virgin Mobile, and Clinique. He eventually launched the first music remix app, Romplr, that reached #1 on the App charts.
Having joined Roblox as Vice President and Global Head of Music in 2019, he noticed an ongoing "utility" throughout his three year tenure, which he says was the driving force behind Roblox users' decisions to pay $1 USD, $3 USD, and/or $5 USD for virtual merchandise. 
"That was kind of similar to what we saw with ringtones and wallpapers, right? AT&T was all about self-expression, because we were like if someone was willing to pay $3 USD for a short song snippet, well, then we will continue helping them express themselves. And it's the same thing with music and fashion. I think when you are spending time dressing yourself up in your avatar, you want to spend money to make sure you have the right outfit and accessories from your favorite artist like Lil Nas X or 24K Goldn."
[Re] Defining Napster Today
For Vlassopulos, Napster today represents the excitement, rebellion, and community that drove our teenage years' impulses.
So, the question becomes how can millennials "reconnect" with this Napster 2.0 in 2022-2023 in such a way that still resonates with their expansive realm for creativity and imagination?
On the other hand, what type of relationships and/or conversations can legacy infrastructures like the RIAA, record labels, and management groups – as well as artists – have with this new Napster to overcome the stigma that P2P file-sharing wrought onto them?
At its core, Vlassopulos believes that the problem other services since Napster have experienced is that they operate as a "commodity-driven" access offering, rather than a community-driven ecosystem focused on artists and fans.
In September of this year, Vlassopulos told Protocol that "[Napster] felt a little naughty at the time, but that it stood for something."
"It's those experiences that you do with your friends, especially in your teenage years that are a little 'naughty' that cement your personality and your future – whether it's going to that crazy festival or sneaking backstage. It's those little moments that felt right, because it felt like an experience that was materially better than downloading a CD and paying you know $16.99 for a bunch of tracks, when you really loved one track on it. I think a lot of the services since Napster have been very commodity-driven and have lost all the community we had back then, so [those infrastructures] didn't really stand for much, but were fantastically efficient."
He also says that he believes fans are ready for "something new," which is a pattern he began to see during his tenure with Roblox as they put on more live music events. 
"Live music hadn't been digitized, whereas physical formats and consumption had. So, bringing people together in a concert format in a virtual world felt the most natural to what was already happening on Roblox."
The Royalty Debate
Right now, the creator royalty debate has become a very heated, politicized series of conversations that have either been a step forward in the future development of Web3 – or a disguised form of "control" that ironically brings us backwards to the issues that traditional artists and creators have continued to suffer from. 
One end of the spectrum believes that creator royalties should be mandatory, without question – whereas, the other end believes that royalties should be "optional." 
In Vlassopulos's opinion, he believes that the debate is not a format change, but rather a change of relationship between the creator and the fan. 
"This shift that is happening right now is not a debate between free/paid and how much, where fans are locked into a specific ecosystem – but rather, a change of relationship, where the creator is now able to have direct access to their fans and vice versa."
Describing Napster as "one of the most iconic pop culture brands of the last 20 years," the CEO says that he believes there is an opportunity for the platform to stand for all creators, not just music creators. 
"The world would be a very boring and dismal place without art, and all the people who create it. So, I think they need to be compensated," he said.
Understanding the Roles Legacy Infrastructures Play
As Napster works to tastefully re-integrate itself into the market, there is still a tasteful consideration needed for emerging platforms when it comes to bringing legacy players to the table. 
Vlassopulos told Hypemoon that Roblox, for example, which was primarily a technology company, ensured that a project's success metrics were baked in from the beginning – something he says was instrumental when it came to adding in brands like Logitech, Samsung, Spotify, and iHeart. 
"There are lots of stakeholders you have to take into account," he said, which from a technical standpoint, meant ensuring there was enough 'buy-in.' And if you're the CTO and someone says 'we're going to do something amazing and cool, but it's going to bring in an insane amount of people' – that journey makes technical people worry, because generally, these platforms should never 'break.' From there, it's either a net positive or a net negative, where it's either going to break and you don't look good – or, it'll work, in which case you have to do a lot of extra work to make it happen.  So it was important to make them comfortable and make them a part of the process so we could be successful with their support."
He emphasized that was about making sure they "really worked" and understood their partners, whomever they were – internal or external – and making sure their considerations were being included in the plan. "From there, we had to show that we were evolving each time, becoming a little bit more creative and a little bit more commercially successful over the years."
Vlassopulos also shared that there was a lot of convincing that had to be done, especially in garnering those relationships with production companies, marketing teams, and the media.  
So, What Does Napster's Future Hold?
Vlassopulos says that he thinks now is the time that we can do things better. 
"Music isn't something that needs to be (in the) background; it needs to be participatory and interactive and social. So, let's all get together and work out a better experience for both fans and artists. I think if we do that, we'll grow the business substantially and the creativity that will come out of it, could potentially eclipse what has been the video era in terms of getting assets to be at the center of the next 20 years of growth.

"I think community was a big thing that was lost when the streaming era began," he said. "It was that notion of being connected  with your friends and discovering things together. I think things have become, ironically, a little too centralized in terms of cultural curation. At the time, people were discovering (music) at the edges of the network from all kinds of tastemakers– from DJs and record shop owners to magazine editors and journalists – who were all doing their playlists and discovery, but I think it was just an exciting time, which we are now feeling 20 years later as we stand at that inflection point again."
In other Web3 news, Steve Aoki wants you to stop being a "guest" in somebody else's house.