How NFT Now's The Gateway "Left Downtown Miami Better Than We Found It"
NFT Now co-founder Matt Medved sat down with Hypemoon during Miami Art Week in an exclusive interview that explored revitalization, exploitation, and the role media publishers should play in Web3.
How NFT Now's The Gateway "Left Downtown Miami Better Than We Found It"
NFT Now co-founder Matt Medved sat down with Hypemoon during Miami Art Week in an exclusive interview that explored revitalization, exploitation, and the role media publishers should play in Web3.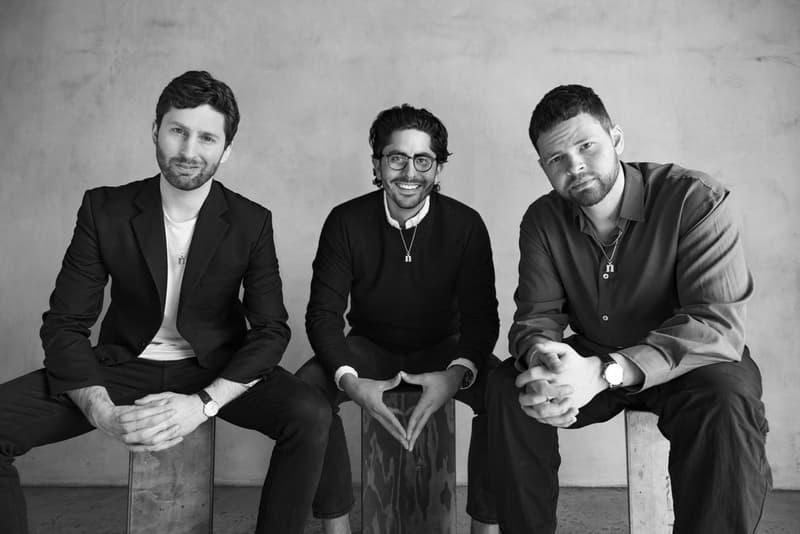 1 of 9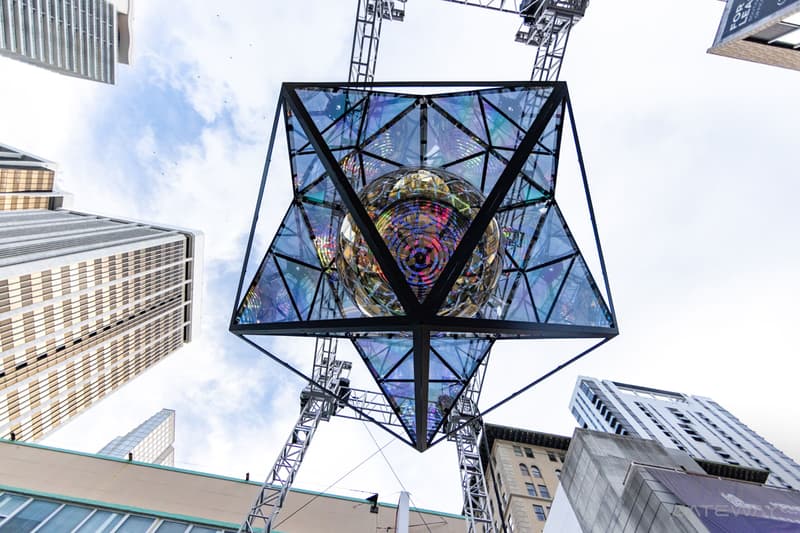 2 of 9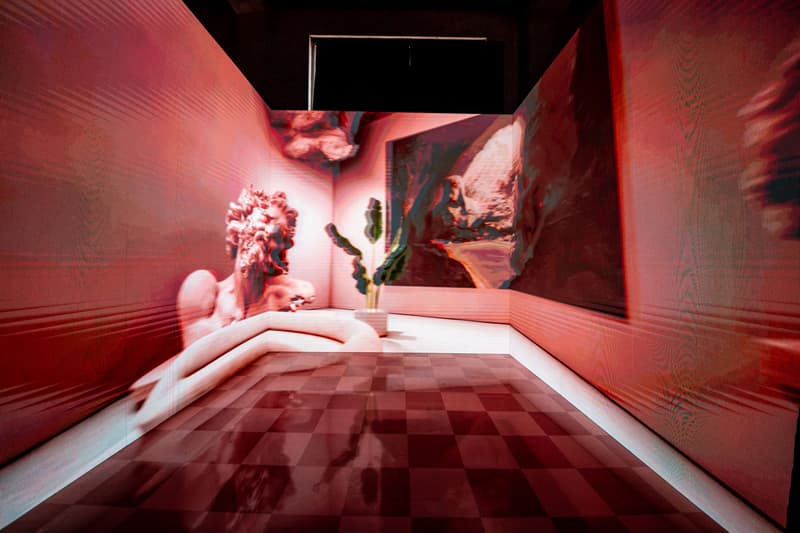 3 of 9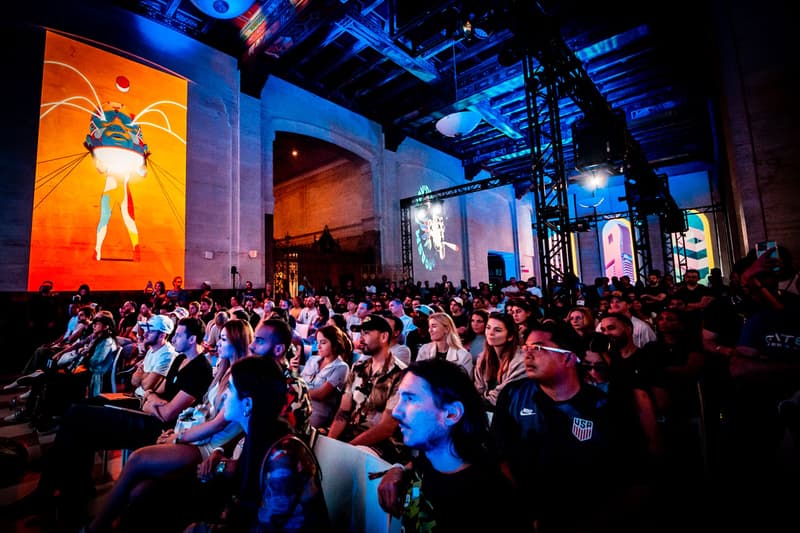 4 of 9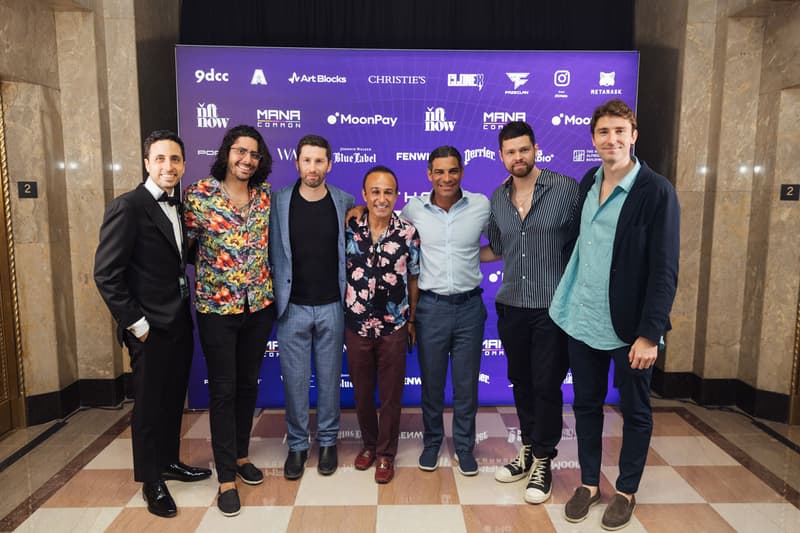 5 of 9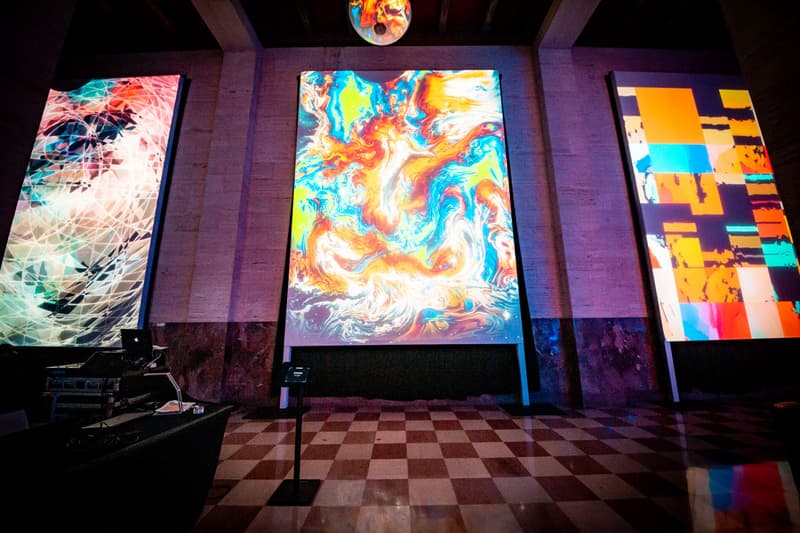 6 of 9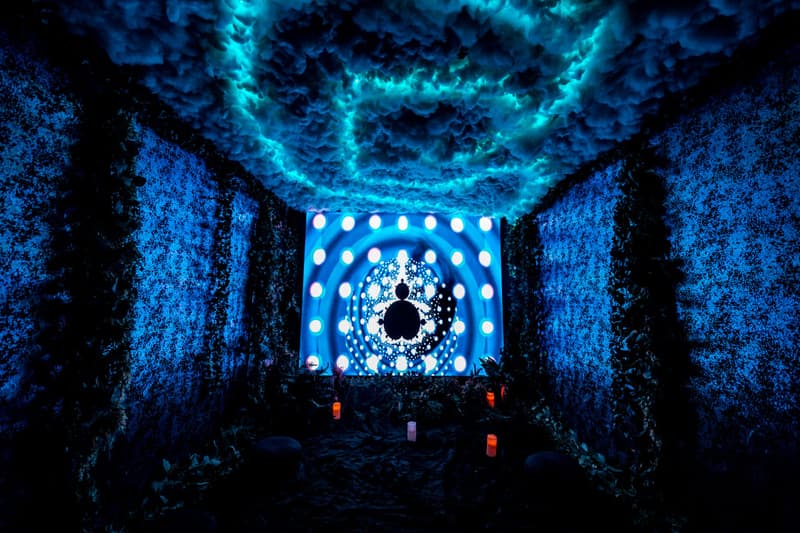 7 of 9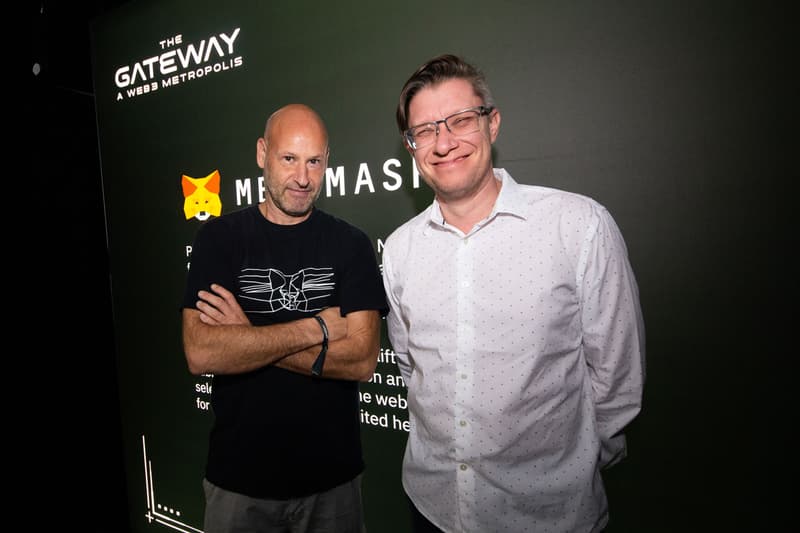 8 of 9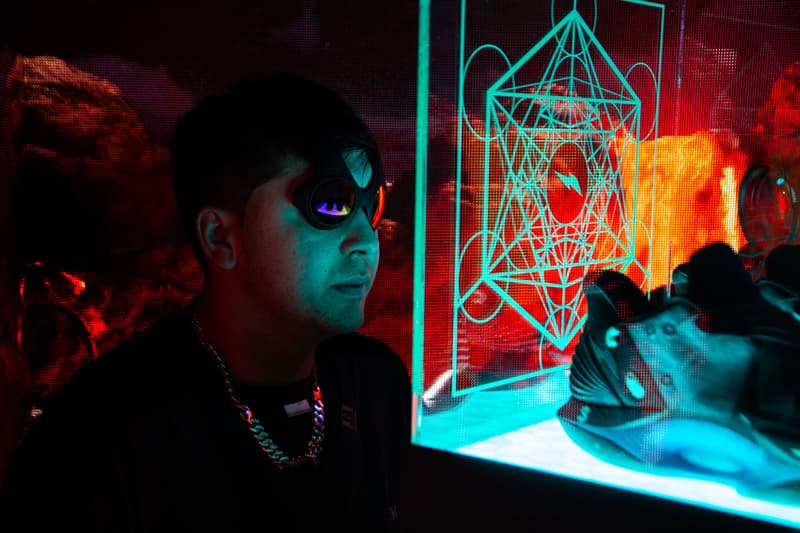 9 of 9
This year's Miami Art Art Week added a different flavor to the contemporary art scene of Miami's Art Basel, as downtown Miami underwent a complete makeover as part of nft now's second annual Gateway event. 
Presented with Mana Common and powered by MoonPay, the five-day event took over two city blocks and 12 curated, renovated buildings in Downtown Miami that featured more than 200 renowned artists, speakers, and musicians that was completely free to the general public. The festival featured a giant "nucleus" art installation and immersive activations by gmoney's 9dcc, Adam Bomb Squad, Art Blocks, Christie's, FaZe Clan, Instagram, MetaMask, Porsche, RTFKT, and WME. 
Last year's success of The Gateway's inaugural event saw nft now and Christie's transforming a Miami bank building into a 23,000 square-foot audiovisual gallery to symbolize creators taking back the power from legacy financial institutions. 
However, this year's "Web3 Metropolis" opted to do the same, but specifically chose to make it free and open to the general public. 
"It was all very highly intentional," nft now founder Matt Medved told Hypemoon about The Gateway's official launch party. "From the placement of the art pieces and the bank teller to the windows being barred and the vault itself."
Medved said a number of people thought the vault itself was just a "build" – not realizing that the venue itself was actually a federally protected historic bank building.
On the final day of Art Basel, Hypemoon sat down with the nft now co-founder and learned more about the importance to build and position with intentionality, while paying tribute to revitalization and exploitation in the fine art community. 
For its centerpiece at Miami's historic Dupont bank building, The Gateway's Web3 Metropolis was the artistic masterpiece of the nft now's team transforming Dupont's massive walls and vault into an immersive art gallery that showcases artwork and NFTs from digital and contemporary artists, including, but not limited to Beeple, Fewocious, XCOPY, Pussy Riot, IX Shells, Daniel Arsham, and more. 
"The Gateway is about a glimpse into the future, which is inspired by the concept that we are all part of the last generation to grow up without digital ownership from day one," Medved said. "We really wanted those generative pieces to feel like portals into new worlds, showcasing the best that this space has to offer."
For Medved, the opening party was a magical moment for him and attendees, who were able to experience first hand more nascent and emerging art styles including poetry NFTs and nude NFTs that aim to combat censorship and destigmatize women's bodies.
Not Your Traditional News Publisher
Since its 2021 inception, nft now has always been more than just another news platform, and that, according to Medved, has been done with intentionality and reflects in the decision to make The Gateway a free, open invitation to the community.
"We really wanted to unite the Web3 community at a time where there's no shortage of negativity around the space, especially in the wake of FTX. We wanted to make it free and inclusive, where it's been really special to just see the reactions from people that have never seen anything like this before," he shared.
While the opening party had a limited capacity, Medved said that was the exact reason nft now and its partners made the decision ahead of time to open The Gateway up to the general public for free across four days.
"We wanted everyone to get a taste of it. It was really about showcasing what's possible and inspiring this community. Many people said to us that we've raised the bar and set a new standard – that's exactly what we want to do, because we want to challenge this community and space to continue to come together and do amazing things," Medved emphasized.
Live Events That "Revitalize" Their Locale
Revitalizing downtown Miami with Mana Common was critical to the success of The Gateway and nft now's overarching desire to make Art Basel "accessible" to the Web3 community.
"We are leaving downtown Miami much better and nicer than we found it," Medved says. "Even after The Gateway is gone, those spaces are going to be ready for new businesses to come in. Leaving a lasting legacy in the city is something that's really important to us."
Medved said that when it came to putting on the event, they didn't take the "easy route," which is why downtown Miami, in his opinion, will look different moving forward following the conclusion of The Gateway and Art Basel.
"The easy route would have been to plug and play a venue – that's easy. Not rehabilitating 11 buildings and doing something of this magnitude. If I showed you actual before-and-after pictures of the buildings with the sectors where we activated alongside our partners, you wouldn't believe them, because we took what were rundown dilapidated storefronts and totally renovated and rebuilt them."
He said that when Mayor Suarez spoke at The Gateway's opening ceremony, he was "blown away" and even gave nft now a shoutout at the TIMEPieces dinner, hosted by TIME President Keith Grossman. 
"Joe Lubin, the co-founder of Ethereum, called last year's first Gateway event one of the most significant incursions into the legacy world he'd ever seen. This year, he spoke again and he was also blown away."
Pioneering a Community-Centric Media Model
Medved said that he and his team's focus has been concentrated on pioneering a community-centric media model, which positions nft now as a platform, outside the confines of a "traditional" media publisher.
Its purpose is simple – to empower creators of culture and to bring this emerging technology from niche to mainstream. 
"Too often in Web2, media outlets have prioritized weak ties and top of funnel at the expense of deep community-based ties. An audience is aware that you exist, but a community wants to see you win and in Web3, communities often have a stake in that," Medved explained.
And to his point, the reality is that many people in the media landscape are loyal to the headline, rather than to the brand.  
"We are not content to preach to the crypto-native choir; we want to convert the masses and want to bring everyone in because we truly believe that this technology is going to fundamentally redefine how creators and their communities create and share value together, period, and across every category."
The nft now co-founder also says that the other thing you won't expect to find on nft now's website is programmatic advertisements.
"We don't think that's a sustainable business model, as we believe it misaligned incentives and makes publishers more loyal to advertisers and bands as they chase clickbait and clicks – at the expense of really serving their communities."
He said that he and his team have started to see the Web2 models of chasing clickbait as a "race to the bottom" and one that isn't the future of the media landscape, which is why you won't see a Facebook Pixel or a pixel when visiting the website.
"We don't track our audience, because we believe privacy is a human right. Does that make it tougher for ad campaigns? Sure, but this is about principles," Medved elaborated. 
The future of media, according to Medved, is a place where users are viewed as more than a "product."
"Rather, a place where people are actually being served and have a say in what gets covered and what's going on. They need to have a real reason to follow, participate, and share an outlet's articles and content."
Addressing Creative Exploitation
"You want to look at exploitation? If Web3 just becomes run by the same hierarchies, inequities, and exploitative rules that Web2 and before have been run by – then what are we building? What's the point of this? 

– Matt Medved, co-founder nft now
Right now, the debate surrounding creator royalties has put artist exploitation front-and-center when it comes to seeing the fruits of their labor by collectors who have chosen to vocalize their support. 
"I had a fireside chat with Betty from Deadfellaz, who is a champion of artists and creators, who along with ThankYouX, Bobby Hundreds, and others were all able to convince OpenSea not to move to 0% royalties for pre-existing conditions – for now," he continued. 
He emphasized that nft now is also that champion of creators, supporting creator royalties entirely. 
"I think what we're seeing is platforms, collectors, and traders showing their true colors. Some people weren't really in it for empowerment. Some people weren't really in it for building a new creative economy. And if we fall back into the same Web2 bullshit, then it's going to be exploitation of artists and creatives all over again – and that would be a real shame."
He referenced back to a particular conversation he had with Betty from Deadfellaz about the nascency of this emerging tech landscape we are in right now. 
"People still think of NFTs as a category, instead of a new medium that transcends all categories. A Bored Ape and a Fidenza are two very different things that have very different creative and consumer priorities, and this speculative filter through which things are often seen can be quite unhealthy sometimes."
How Can We Be Better?
As we approach 2023, how can each of us be better to help drive the true narrative of Web3's purpose home?
Medved shared his breakdown of what he believes we can all do better in the upcoming new year. 
1. Identify the Creative and Consumer Priority at Play
We have already started to see new applications of how digital art and collectibles are integrated into our everyday creative landscape and workforce. 
From literary NFTs and music collectibles to more mundane applications like deeds to houses, titles to cars, and government documents, we are far from "seeing it all."
Medved believes we all have a responsibility to ensure that we don't go backwards in time and finally put creators first as they should have always been.
"Each of these different categories have their own creative and consumer priorities, just like they do in the physical world. And how ridiculous is it for us to expect the same things across the board? I think what we're seeing is an inflection point where it's become quite clear who's in this to profit and who's in this to empower. For those who are here for the latter, we all have a responsibility to ensure that this space does not become exploitative of creators in the same way that past centuries have been," he emphasized.
2. The Media Needs to Understand the Technology – Get Rid of Clickbait Headlines
Second, we need to rid ourselves of the incendiary and sensationalist headlines that have only misunderstood the space and technology at play – specifically, the environmental impact prior to the Ethereum Merge.
"We're still seeing some of this even though the Merge has happened," Medved says. "I really urge the media to learn about this technology if you're going to cover it, because it's very clear who gets it and who doesn't."
3. Artists Need to Keep Going
One of the reasons Medved and the nft now team made The Gateway free, was because they wanted it to be inclusive and accessible. 
"When markets are down, it can be really demoralizing. For artists, I would like to encourage them not to give up and for collectors to keep supporting these artists, regardless of market conditions. Allowing artists the grace to evolve, try out new things, and change – that's okay. Even great artists went through different periods where they tried different things, where some of those periods aren't as highly regarded as others. And that's okay."
In efforts to see the community better support artists, nft now launched its Next Up series, where the next-gen media platform turned directly to its audience and asks them what they want to see more of and who they want to see more of. 
"One of the more resounding answers was showcasing more support for rising artists. This series is very close to my heart and regularly showcasing rising creators in the space holds us accountable," he explained. 
At the end of the day, it's very easy to forget that intentionality and what we all need to remember is that getting caught up with floor prices and which floor is up/down is shortsighted. 
Not missing the forest for the trees and holding true to the values we want to see shape the space is what will keep us grounded and moving forward. 
"Otherwise, if we abandon our principles and allow greedy individuals and organizations to just turn this into a new Web2, we've really lost a once in a generation opportunity to empower creators."
In other Web3 news, Vayner3's Avery Akkineni: "We've Pivoted the High's and Low's of What's Trending."