OpenSea's Shiva Rajaraman: Art Basel Attendees Need to 'Find the Fringe'
As the marketplace continues its journey in empowering creators and minimizing fraud, theft, and abuse through its new copymint detection system.
OpenSea's Shiva Rajaraman: Art Basel Attendees Need to 'Find the Fringe'
As the marketplace continues its journey in empowering creators and minimizing fraud, theft, and abuse through its new copymint detection system.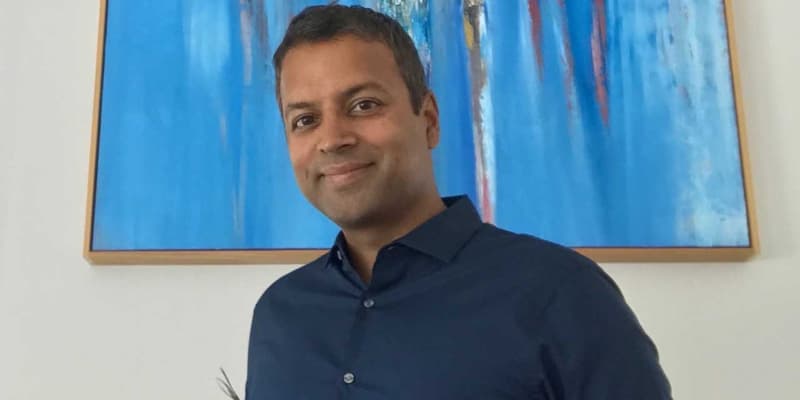 1 of 2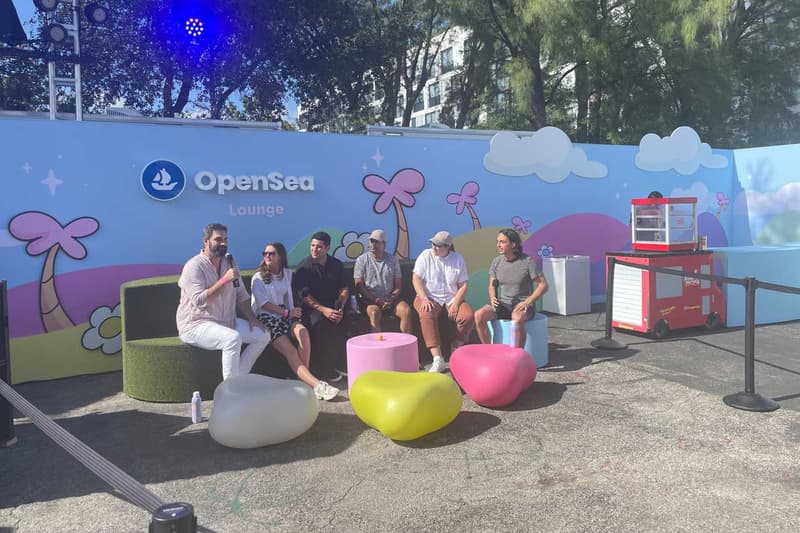 2 of 2
At the forefront of creator culture, comes the industry's largest secondary NFT marketplace, OpenSea, which in its four year life-cycle, was valued at a staggering $13.3 billion USD at the start of 2022.
With the conclusion of this year's Miami Art Basel, OpenSea certainly made its presence known to Web3 attendees in downtown Miami.
Shiva Rajamaran, OpenSea's vice president of product, told Hypemoon that we risk missing out on the more interesting developments in the space if we keep our heads down too long.
"This is a very volatile space, where things are changing all the time. But what's happening in gaming or with core PFPs? And ultimately, what's happening with membership? I think if we stay too heads down in the sand, we're just missing the more interesting things," says Rajaraman.
In his position, Rajamaran leads OpenSea's product design, data science, and partnerships – starting each day off playing with OpenSea's website and searching for anything that is "funky" and "bug worthy," before spending the rest of the day on design reviews, execution plans, and meeting with creators and partners.
What's Trending?
The age of misinformation also makes it more difficult to really capture organic trends that actually have an impact on exchanges like OpenSea.
From a news & media perspective, Rajamaran says that the media landscape plays a significant role around synthesis, as he looks for editorial coverage that reflects "thoughtful deep dives."
"If we're listening to creators and looking at our logs. and talking to users, at the end of the day, we get a lot of the immediate issues, right? There's a lot of things I can tell you about OpenSea that I just don't like; I think they're still broken and do better. We don't need other folks who tell us that. We should just be paying attention and seeing what people are struggling with and where they have complaints," he shared with Hypemoon.
Rajamaran also emphasized that while OpenSea does look at top customer issues each week, it doesn't stop there. He gave the example of media coverage that provides a roundup of "x" number of projects, and each one in that niche is doing something unique.
"And we don't know which ones are going to take up, as it's hard to get that holistic point of view, right? That's where the media plays a very good role in synthesis, and often, selection. They are able to pick the best emblematic example of something that is happening – rather than the anecdotal one that might be noisy that you often hear directly. Eventually, someone takes the time to synthesize that material to really get at what's going on."
Reducing Infringement Through New Mechanisms
In October, OpenSea continued its mission to minimize fraud, abuse, and theft on its marketplace by rolling out a new copymint detection system that it says can "identify exact matches, flips, and fuzzy copies within seconds of a mint."
We're launching a new copymint detection system today that can identify exact matches, flips, and fuzzy copies within seconds of a mint.

Check out this video from Mitch, one of our engineers, showing the system in action! ⚡️
More info ? pic.twitter.com/IPKo0eJlac

— OpenSea (@opensea) October 31, 2022
"One of our goals is to take verification and run that through a system that looks for copies. As of a few weeks ago, what we've done is anything that is minted is now scanned against that entire corpus of reference files from authentic membership – and this is working really well. The next step is to continue scaling that mechanism out to more participants," Rajamaran told Hypemoon.
Turning to derivative works, Rajamaran references some of the top collections that have a lot of "sister projects" out there and how they can let the community know there's a universe around that particular collection?
For projects that are "riffing" on the themes of that central collection, Rajamaran says OpenSea is actively working on balancing what happens when there is an official, original collection with another project that may visually look and feel like that collection, and the original collection doesn't mind that project's existence on the marketplace.
"Many of these [original] collections are happy with that, as it helps build their own brand – so long as they're not trying to dupe that collection. One of the other things we are working on right now is how can we let people know that there's a universe around this collection, while preserving what the official, original one was?" he presented.
The likelihood of a visually similar project creating confusion to a user is high, which is why Rajamaran says they badge those original collections, however, what happens when the original collection is okay with that other project co-existing on the marketplace?
This is something OpenSea is currently working to push out sometime in the near future. A November report revealed that creator fees have generated over $1 billion USD in royalties for creators in 2022.
"The way we are looking at this is if it's visually similar to something, how can we badge those collections so people can understand that there is an official one – but at the same time, badging another project that sort of looks like it's a playful incarnation of let's say, Doodles, and Doodles is cool with it? In other words, that project can also be verified, but we're still going to remind people of the official one, so there's no accidental confusion."
Are We Missing the Mark?
With the recent collapse of FTX, the overall sentiment in the crypto community is extremely guarded and rocky, given the massive amounts of money that investors and holders are now out.
That being said, the flow of information that is traveling in and out of the Web3 space continues to taint the lens in which the digital asset space is portrayed, working against the overall mission to embrace mass adoption of this technology.
"I think we as platforms should be better about educating people with things we can do at scale – we can assemble this data and let you know what's going on," Rajamaran explained. "We're very eager to create reports for creators so they can see what's happening with these fees – are more of their transactions happening in different places, where fees are not respected? We can give them that information."
He emphasized that the current landscape provides the data, but fails to provide creators with the tools, which make the queries more complicated.
"I'd like to imagine a world where every creator has a data scientist who can support them, but that's just not the world we live in. One thing we can do better as platforms is to service that data, so it's not a surprise when it happens, hoping that creators would consume that data."
Diving into the conversations that creators are having right now, Rajamaran says that OpenSea has helped to precipitate those conversations with some of its recent announcements.
"One thing we wanted to figure out with that wave of discussion is whether or not the creator was actually aware that this was happening? Were you aware of the extent that it was happening? And have you already been thinking about other solutions? Now, we want to do that jointly with the marketplaces – sometimes there will be tension, but that's where the best ideas come out."
Finding the "Fringe"
Hailing from Spotify and YouTube, Rajamaran has seen the rise of audio and video, which were driven by the rise of personalization.
For Rajamaran, "culture" has always been about the unique voices that help define a particular point in time, and specifically, those voices that were underserved in the past that either weren't able to connect with their audience or pay for the means to connect with them.
"The world of creators can reflect you and your interests at a very narrow level – and that's interesting. We saw that happen with the rise of broadband internet and the removal of gatekeepers. I think the idea of 'culture' for platforms and for myself, is asking yourself where are those unique voices happening? It's about identifying those voices that couldn't effectively have a stage before. Culture embodies all of that coming into sync, otherwise, we start to get sterile and have only three or four things that everyone is doing – nobody can break out of that."
As for Art Basel attendees, Rajamaran hopes that individuals treated it as a "living museum."
"Find the fringe. We are on the precipice of new invention, and I think what Art Basel represents at the end of the day, is an opportunity to have a density of things that might be very mainstream – those things you already know about, but a ton of stuff you know nothing about. Go and treat it like a living museum – talk to people and ask them what they were most excited about, what were they unable to do five years ago that they can do today? And who knows, it might be what defines our future."
In other Art Basel news, read about Probably Nothing's Jeremy Fall teasing 'Fantasy Foods' installation during Art Basel.