Rich Caldwell's '12 Days of Art' Showcases Power of Nifty Gateway Publisher Tool
A series of auctions in collaboration with 25 different artists, including names like EFDOT, Gelo, Oveck, CMPLX, and more.
Rich Caldwell's '12 Days of Art' Showcases Power of Nifty Gateway Publisher Tool
A series of auctions in collaboration with 25 different artists, including names like EFDOT, Gelo, Oveck, CMPLX, and more.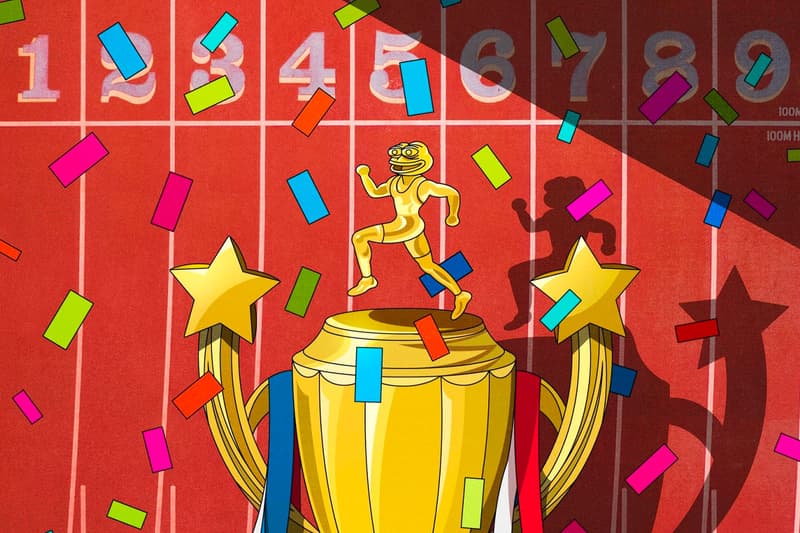 By utilizing Nifty Gateway's Publisher Tool, aerial photographer and artist Rich Caldwell has put together a curated collection of NFT works titled "12 Days of Art."
The series includes collaborative works from 25 different artists, all creating offerings based on Caldwell's original work.
Since its launch on December 5, the collection has garnered massive interest from the NFT community and even the attention of Nifty Gateway Co-Founder Duncan Cock Foster.
12 Days of Art by @cafromthesky is a great example of the @niftygateway Publisher tool in action … Rich is using his platform to showcase 2 amazing new artists each day. Check out the drops if you. haven't yet! https://t.co/WqvuQOkwTP

— duncancockfoster.eth | Nifty Gateway (@dccockfoster) December 7, 2022
Rich Caldwell
Before getting into Nifty Publisher and the 12 Days of Art, it's important to note that while anyone can apply to utilize the tool, there are some criteria to meet, and that proven experience goes a long way for getting a curated collection featured on the homepage of Nifty Gateway.
In a recent interview with Hypemoon, Caldwell shared various inspirations surrounding his work and what led him to curate the 12 Days of Art collection.
Caldwell shared that he's a "soccer coach" by trade, a humble description when in reality he holds an "A" License and has coached for a pro club in England. He also runs various programs for youth & women's national teams around the world, which he says is what ultimately landed him in California from England.
While coaching, his interest in Aerial photography grew and he began to sell work through Etsy and eventually Saatchi Art.
Caldwell purchased his first drone in 2015, a 3DR Solo Drone, explaining that "it was one that you attached a GoPro to, enabling me to capture images and video. I was hooked — the view from above was everything to me. Since then I have jumped at every opportunity to upgrade my equipment and to keep seeking out aerial viewpoints."
Currently, Caldwell pilots a DJI Mavic 3 but a lot of his work was taken using a DJI Mavic 2 Pro he shared. When it comes to putting together these shots, he says it is all about the planning.
"The location needs to be identified using Google Earth. I will then use the Dark Sky app to plan a day that has good weather. The Photo Pills app is also essential for planning the right lighting and the direction of the shadows based on the location of the sun."
Caldwell shared that some of his most challenging shots to capture were for his Marine Matrix series, explaining "the crazy challenge was trying to capture the Shipping Containers that were stuck outside the Port of LA. It took a few boat rides out there and once we had to turn back as the ocean and the winds were too rough."
— Rich Caldwell (@cafromthesky) November 8, 2022
A majority of Caldwell's latest work is focused on sports grounds, like Tennis and basketball courts, soccer fields, and tracks — many of which were used as the basis for the works found in the 12 Days of Art.
Sharing what the best part about being an artist in Web3 is, Caldwell said "it is twofold, I get to create the art I have been thinking and planning and wanting to create for years, while also being a stay-at-home Dad to my 2 young kids. Time with them is invaluable — despite it being a tremendous amount of work!"
Nifty Publisher
Now that you've gotten to know Caldwell a bit, you might see how he would be the perfect fit for Nifty Gateway's Publisher tool.
Anyone can apply to use the tool but when it comes to homepage placement, Nifty shares that "homepage placement is determined by several factors such as previous drop success, social media presence, quality of art, the overall presentation of material, and availability," adding that "placement on the homepage is never guaranteed and requests for placement are subject to approval by the Nifty Gateway team."
Once the application is accepted, users can benefit from the features of the tool like payment and asset custody flexibility, provided creator-owned smart contracts, easy revenue splits and payouts, rules for buyers, and various customizable drop types.
All of this and more makes the tool the perfect utility for a multi-tiered collaborative drop like Cadwell's 12 Days of Art.
'12 Days of Art' on @niftygateway
Each piece an Edition of 5 through 24hr ranked auction.
All auctions start at 5pm PST
Starting at $300 (roughly 0.25ETH), minimum bid increase $75 (roughly 0.06ETH).
A portion of the proceeds will be donated to the Benchetler Fasani Foundation! pic.twitter.com/mlcXrMd6f5

— Rich Caldwell (@cafromthesky) November 29, 2022
12 Days of Art
"I had done a few collabs and had a few artists interested in doing one so I thought maybe it can be a collection," shared Caldwell, speaking on how the collection came to be, explaining that "I started to reach out to artists I admired in the space and everyone kept saying yes and it snowballed."
Sharing how the art was curated, he said that "I created a folder of my work for the artists and I simply said create what you want, it's your art, your style. You can use my work in your piece or simply as inspiration."
Adding "everyone stepped it up big time — an artist would share their amazing creation and it pushed and inspired the others — it was like a cauldron of art. I had to keep pinching myself that my work was the basis!"
Process pic.twitter.com/rasH1NU4AV

— 0010 (@dhjs_0010) November 22, 2022
2. @cafromthesky's beautiful curated collection of pieces that were inspired by his work continues every day until the 15th. One of the highlights for me is @kingxerox5's piece (above) on the 14th. https://t.co/yYMLuUtjCm

— exlawyer.eth/tez (@exlawyernft) December 12, 2022
So honored to have @enixsta create some work based on mine! It's spectacular! https://t.co/xxOGmHFkEo

— Rich Caldwell (@cafromthesky) December 13, 2022

The above tweets are just a few examples of all the wonderful works that have been produced from the series. Upcoming drops include artists like Aleqth, Tom Leighton, EFDOT, Suryanto Sur, C3, KING XEROX, Gelo, and Mae. For a complete list of artists from previous drops see the 12 Days of Art page on Nifty Gateway.
At the time of writing the series has already done over $57,000 USD in revenue, with a portion being set aside to donate to the Benchetler Fasani Foundation.
Like the previous drops, upcoming drops will be released as limited-time auctions with a total edition amount of five being up for grabs.
Out of the 25 collaborations, we asked Caldwell to pick one or two of his favorites, which he said was an impossible task due to the amount of "mind-blowing work in the collection — instead, he shared another that he holds in high regard, which lives outside of the 12 Days of Art series.
"Traffic Jams with Bryan Brinkman — this collaboration enabled us to be one of the first artists to deploy the new Transient Labs 'Shatter Contract.' I approached Bryan with an idea based on my images and he took it to a whole new level, creating animated work based on a single image. An absolute genius — and then we sold it for 16 ETH?!"
Just a Start
Caldwell shares that everything he has going on right now is just a start. He also hinted that "a few huge artists in the space wanted to [join 12 Days of Art] but couldn't from a scheduling point of view so maybe next year — or '12 Days of Art' gets a sequel?!"
In a word to his collectors, he shared that "I really am just getting started. I have captured and shared a fraction of all the art I have in my head. It is going to be a long journey but one that I will enjoy creating."
To the artists, Caldwell said "find what you love and share it with the world," explaining that "first and foremost I capture and create what I want for me, I encourage all artists to do the same. You will enjoy it more. I tend to look at it like bands. Mainstream pop bands garner big followings, but it is the smaller indie bands that have fans with more passion and conviction toward their success. Create what you want and the right people will find it in time."
Going forward Cadwell shared that he'll be continuing with a primary focus on sports and expanding the range of sports he shoots, as well as a new aspect of focusing on athletes performing in their respective environments.
"I will be leaning heavily into the aesthetically appealing pool spaces — I hope to build a collection towards the 100 mark. With a goal to capture the David Hockney painted pool at the Roosevelt Hotel in LA from above," shared Cadwell.
His broader goal is to bridge the gap between physical and digital offerings of his works and plans to explore the use of generative art in future projects.
In other news, Fvckrender and Gab Jetski bring skate culture to Web3 with their 90's Kids project.