All Aboard! Celebrity Cruises Brings Industry-First Metaverse Experience to New Customers
Adding the 'Wonderverse' to its growing list of industry-first achievements as it continues to leverage cutting-edge technologies on its next-gen cruise ship line.
All Aboard! Celebrity Cruises Brings Industry-First Metaverse Experience to New Customers
Adding the 'Wonderverse' to its growing list of industry-first achievements as it continues to leverage cutting-edge technologies on its next-gen cruise ship line.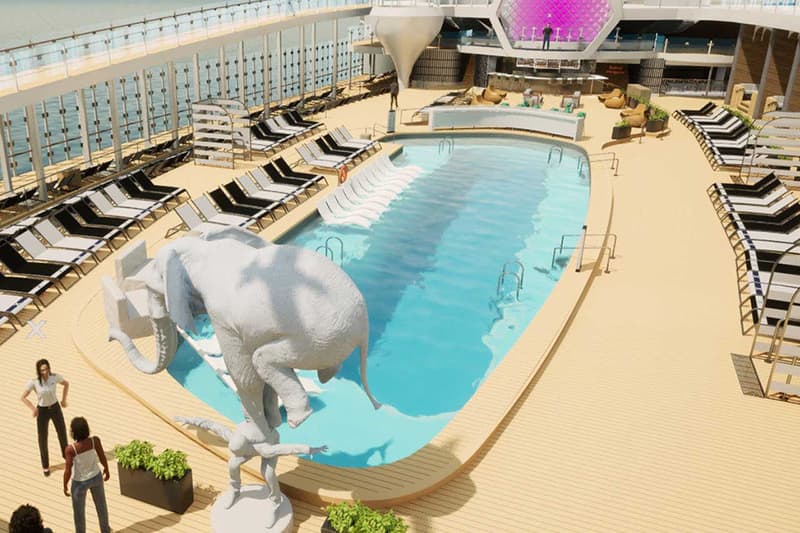 1 of 3
2 of 3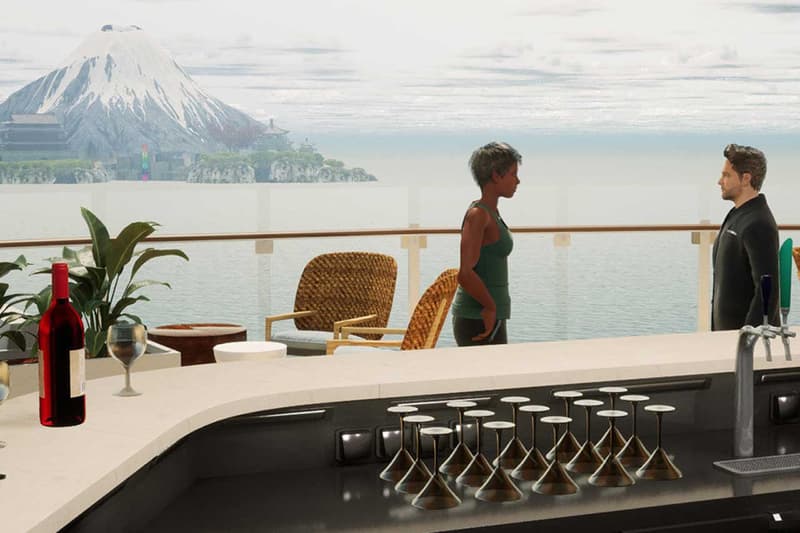 3 of 3
Ahead of the holidays, Miami-based cruise line, Celebrity Cruises, revealed its latest cutting-edge innovation – Wonderverse, its custom-built metaverse experience that it hopes will attract potential customers who have never taken a cruise or have never taken a cruise with Celebrity.
Powered by Surreal Events, Celebrity Cruises provides a digital recreation of aspects of their newest ship in Celebrity's transformational Edge Series®, Celebrity Beyonds, affording users the ability to visit top destinations from Alaska to the Caribbean and Europe to Asia.
With the ability to meet and chat with Celebrity Cruises President and CEO Lisa Lutoff-Perlo and Captain Kate McCue, the first, and still only, American female captain of a major cruise ship – Celebrity's new metaverse invites users to create their own avatar as they experience life on the sea alongside other users.
Once users set up their custom avatar, their journey begins with a user-controlled tender game to Celebrity's iconic Magic Carpet that soars cantilevered above the sea with uninterrupted vistas for enjoying virtual cocktails or dinner. It also doubles as a dynamic meeting space for users to interact together.
From there, users will be transported to the Resort Deck, which includes a Rooftop Garden and the ship's Main Pool, where Captain Kate will be there to greet them and answer any questions about the cruise line as they explore the ship. Visitors to the Resort Deck can also relax in lounge chairs, jump in the pool, and get a drink from the bar.
"Celebrity Beyond is the newest, most luxurious and most innovative ship in our fleet and I can't think of a better ship to showcase its state-of-the-art design than in our state-of-the-art Wonderverse," said Lutoff-Perlo. "Celebrity has always been at the forefront of consumer desires, literally creating resorts at sea with the design of our ships and the onboard experiences offered; and now we're bringing this to life in new ways to inspire and connect with travelers."
"We've revolutionized cruise ship design and now we're revolutionizing where cruise ships are experienced," said Celebrity Cruises' Chief Marketing Officer Michael Scheiner. "The Wonderverse allows us to unlock and bring to life the richness and fullness of the Celebrity experience in really exciting ways we can't do through traditional marketing and advertising vehicles. We believe this has opportunities to expand even further, creating experiences our consumers are looking for."
With 15 award-winning ships, Celebrity has pioneered many industry firsts at sea, including the first use of solar panels on a cruise ship; the first to eliminate use of plastic water bottles; the first American female Captain of a cruise ship; the first-ever all-female bridge and officer team sailing; the first West African woman to work on the bridge of a cruise ship; and one of the first legal same-sex weddings performed at sea – now adding its Wonderverse metaverse experience to the list.
Currently, Celebrity travels to all seven continents, visiting close to 300 international destinations in more than 70 countries. This next-gen ship will also allow visitors to experience some of the world's most breaktaking destinations that Celebrity travels to, including the Endicott Arm & Dawes Glacier in Alaska; the whitewashed beauty of Santorini, Greece; the bright lights of Tokyo and the awe-inspiring Mt. Fuji.
Built in Epic Games' Unreal Engine, 'Surreal' is a platform-as-a-service publishing tool for metaverse creation that has combined storytelling, game design, and multiplayer immersion since 2020.
As a social-first, device-agnostic and avatar-based platform, Surreal helps brands across geographies, industries, and verticals harness the power of cutting-edge technologies to meaningfully and memorably connect with clients, prospects, employees and fans by bringing any experience to life in any virtual space.
"Everyone is welcome and invited to experience it. The target, though, I'd say is … people that haven't experienced a cruise ship and so all they know is maybe what they've heard or read about, sometimes positive, sometimes negative," said Michael Scheiner, chief marketing officer for Celebrity Cruises.
During this year's Black Friday, Celebrity experienced its single largest booking day to date, followed by its strongest Cyber Monday in history.
Earlier this month, reports surfaced about a massive COVID-19 outbreak on the Royal Caribbean owned Celebrity Eclipse cruise ship, which was docked in Sydney, Australia. While estimates range from 100 to 1,500 people infected, no official number of infected has been confirmed at this time.
#COVID19 outbreak on the @RoyalCaribbean owned Celebrity Eclipse #cruise ship, operated by @CelebrityCruise, which docked in Sydney, Australia. https://t.co/jUPP4bSWmx Estimates are all over the place – ranging from around 100-300 to 1,500 infected . . .

— James (Jim) Walker (@CruiseLaw) December 9, 2022
In other metaverse news, read about Zuckerberg's "Open Metaverse" still having elements of centralization.