Starbucks NFT Program Sees Massive Interest Upon Beta Release
Through partnering with Polygon and Nifty Gateway, the Starbucks Odyssey App aims to offer exclusive and immersive reward experiences.
Starbucks NFT Program Sees Massive Interest Upon Beta Release
Through partnering with Polygon and Nifty Gateway, the Starbucks Odyssey App aims to offer exclusive and immersive reward experiences.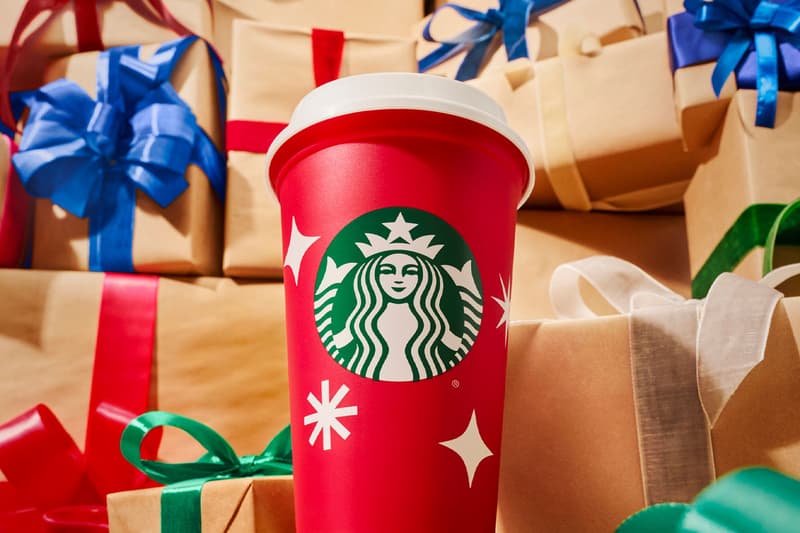 After months of teasers, the Starbucks Odyssey Beta is now live. The partnership with Polygon and Nifty Gateway includes a series of blockchain-backed enhancements to its existing rewards program.
The new app includes various immersive activities that users can participate in to earn rewards — including limited edition digital collectibles that unlock further utility themselves.
It's time to wake up and smell the coffee ☕☀️@Starbucks Odyssey Beta is LIVE #onPolygon.
??The journey begins this week for a limited number of members.

Get a sneak peak ? at the exclusive, #Web3-powered experience ✨??https://t.co/Rc915hibPi pic.twitter.com/rDrfFQDaUC

— Polygon – MATIC ? (@0xPolygon) December 8, 2022
Early Innovation
Starbucks isn't new to the scene of innovation and has been particularly successful with its reward program, which first launched in 2008 and has seen several enhancements and adjustments as technology has advanced.
The very first Starbucks Card was released in 2001, and within eight months saw over four million adopters. This would eventually lead to the creation of a rewards program that included free refills on brewed coffee, a free drink with every pound of beans purchased, and free drink customization for members.
With a database of card users, Starbucks launched the Starbucks Card Rewards program in 2008 alongside a Gold loyalty program that would be combined into one later in 2009 under the name "My Starbucks Rewards."
In 2011, the coffee giant launched its first loyalty program, which is still used today by millions — 27.4 million to be exact, according to data from its Q3 earnings call.
Web3 Enhancements
Just as it advanced from a reloadable card to a reward program, and into a mobile app, Starbucks is yet again updating to stay in line with advancing technology and consumer habits.
"Building Starbucks Odyssey using technology that aligns with our sustainability aspirations and commitments is a top priority. We took a very thoughtful and thorough approach when evaluating which blockchain to utilize and Polygon's fast, low-cost, and carbon-neutral network is the perfect foundation for our first digital community," Shared Ryan Butz, the VP of loyalty, strategy, and marketing for Starbucks, in a previous announcement.
The new program, Odyssey, takes rewards to an entirely new level, with interactive activities called "Journeys." Through these activities, participants can earn Odyssey Points and Polygon-based NFTs called "Journey Stamps," which unlock future utilities like access to virtual drink crafting classes, exclusive events, trips to roasteries, and more.
Currently, the program has only been opened in Beta form to a small number of testers, against what one spokesperson called "unprecedented interest" and an "overwhelming" response from customers, according to a report by Decrypt.
Signups are currently still open and it has been reported that the program will become available to more users in early 2023, as well as the addition of an NFT marketplace powered by Nifty Gateway.
Today was a special day for web3 adoption.

As they have in the past, @starbucks is pioneering new technology and next-gen loyalty.

I'm super proud to be part of the team and set of partners that helped bring this to life.

Here's a peak inside the Starbucks Odyssey Beta. pic.twitter.com/lWKsvF1Y4k

— bunchu.eth (@BunchuBets) December 9, 2022
The Starbucks Rewards Program has been so impactful on how "big food" operates and Odyssey will likely be no different. In the same way that other industry players look to replicate the "Starbucks effect," they may also begin to build out their own blockchain-backed reward programs, especially as consumers demand more engaging, interactive, and fulfilling offerings.
Elsewhere, Probably Nothing's Jeremy Fall teases 'Fantasy Foods' installation during Art Basel Miami.