Timex Apes Into Web3 With BAYC Community Collaboration
Offering hand-made one-of-one timepieces accompanied by digital NFT twins.
Timex Apes Into Web3 With BAYC Community Collaboration
Offering hand-made one-of-one timepieces accompanied by digital NFT twins.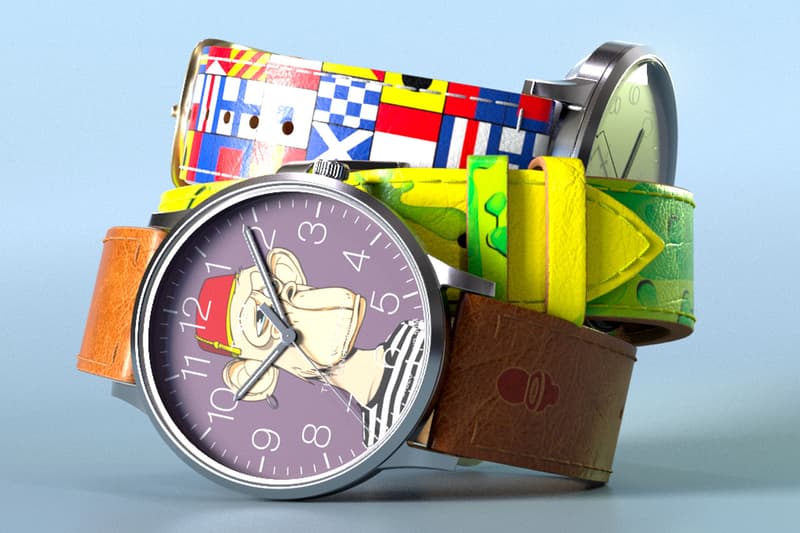 1 of 5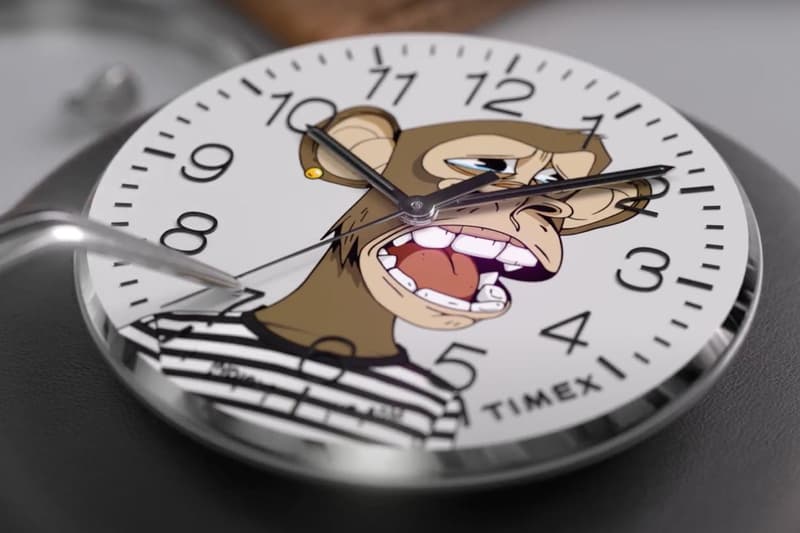 2 of 5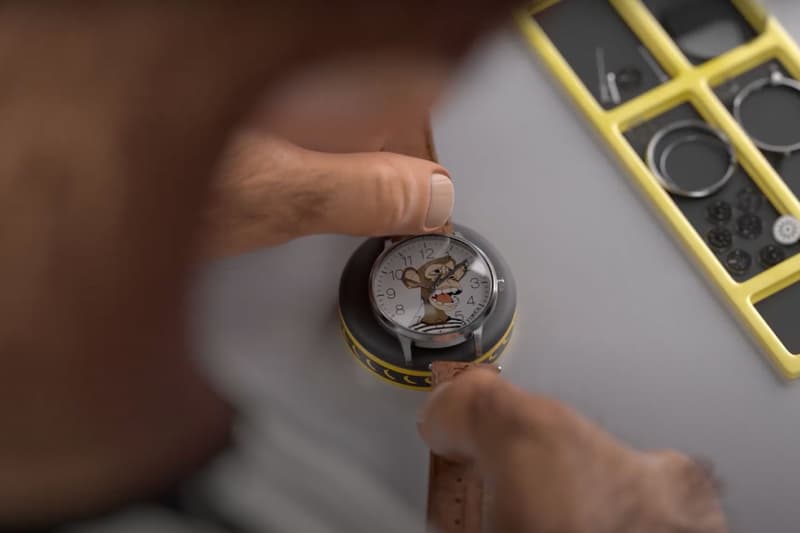 3 of 5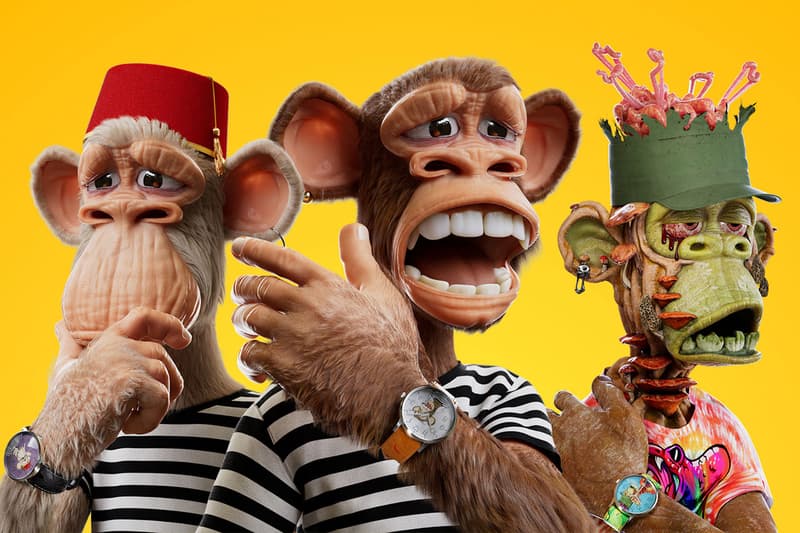 4 of 5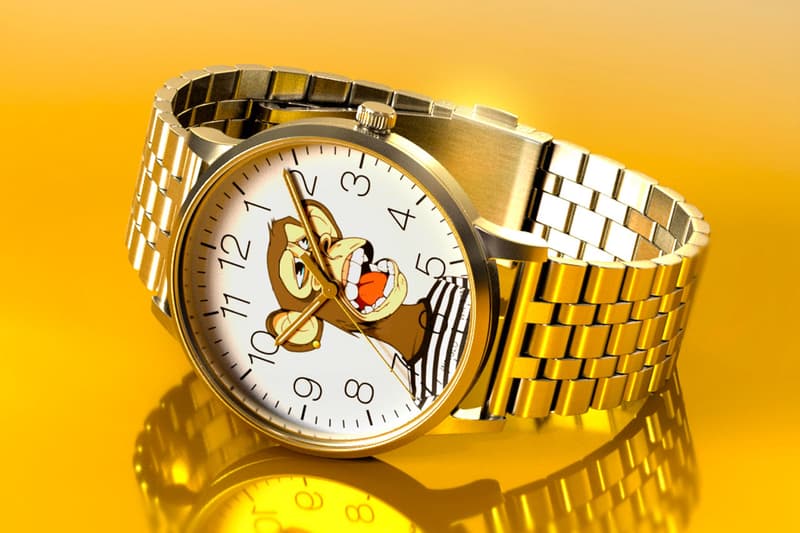 5 of 5
Following its metaverse collaboration with Fortnite in early November, popular timepiece maker Timex has set out to release dynamic physical and digital offerings in partnership with the Bored Ape Yacht Club (BAYC) community.
The collection consists of one-of-one timepieces and corresponding digital twin NFTs, which will be exclusively available to BAYC and Mutant Ape Yacht Club (MAYC) community members.
Introducing Race Against TimeX, created in Fortnite®. Compete in multiple races against time in a watch-infused virtual world.

Think you can take on time itself and make it out alive? Join the action with Island Code 1359-6287-8998.#Timex #RaceAgainstTimeX pic.twitter.com/7l3NGx8tsJ

— Timex (@timex) November 10, 2022
Going Ape
The special offering is being produced in partnership with long-term Ape holders like Josh Ong, CryptoVonDoom, The Miami Ape, LOGIK, BaronVonHustle, and Zeneca.
Based on the iconic Timex Waterbury Classic, each one-of-one physical will be hand-assembled, with a watch face that features the holders Ape or Mutant NFT.
With there being over 30,000 Apes and 17 different customizable attributes, the watches produced are bound to be just as unique as their holders. Elements that can be customized include the casing, strap, etching, and more.
Like Tiffany's CryptoPunk pendant offering, minting of this offering will also be limited. Only 500 timepieces and NFT twins will be up for grabs, with a price of 2 ETH a piece.
"Timex is entering Web3 by keeping creativity and community at the forefront," said Shari Fabiani, SVP of Global Marketing and Creative Services Timex Group, adding that "in partnership with the BAYC community, we are redefining and pushing the boundaries of physical, virtual and now phygital products."
Chances to mint offering will begin on December 2, at an invite-only launch party during Art Basel Miami. Guests will include most of the Ape partners and Giorgio Galli, Timex's Chief Executive Creative Director.
On Dec 4, all BAYC and MAYC NFT holders will have a chance to mint a "Timepiece Forge Pass" token, which will be available until Dec 31 or until it is minted out. The pass works as a token to claim the physical by and also acts as a certificate of authenticity.
Starting mid-December, holders will be able to visit timex.daz3d.com to customize their one-of-one physical and digital timepiece, with production slated for Q2 of 2023.
Timex shared that the NFT twin of the timepiece will be brought to life through collaborating partner DAZ 3D, the same platform that has worked with brands like RTFKT, Warner Bros, Atari, Coinbase, Ledger, and more.
"From customizing the digital collectible and unboxing the physical watch to flexing at Ape Fest, these incredible timepieces will delight Ape holders and keep them guessing at surprises yet to come," said long-term Ape holder, Josh Ong.
Community partnerships like these are a reminder of what is possible with the various intellectual property across the NFT realm, and that the collectibles can serve as more than simply static jpegs.
In other news, Goblintown brings its mischief to Miami with "Fart Basel."