Twitter Is More Centralized Than Ever – And Now, People Want Musk Gone
Following Sunday's poll by Musk asking users whether he should step down after extreme backlash following the platform's prior announcement restricting all links/usernames to other social media platforms.
Twitter Is More Centralized Than Ever – And Now, People Want Musk Gone
Following Sunday's poll by Musk asking users whether he should step down after extreme backlash following the platform's prior announcement restricting all links/usernames to other social media platforms.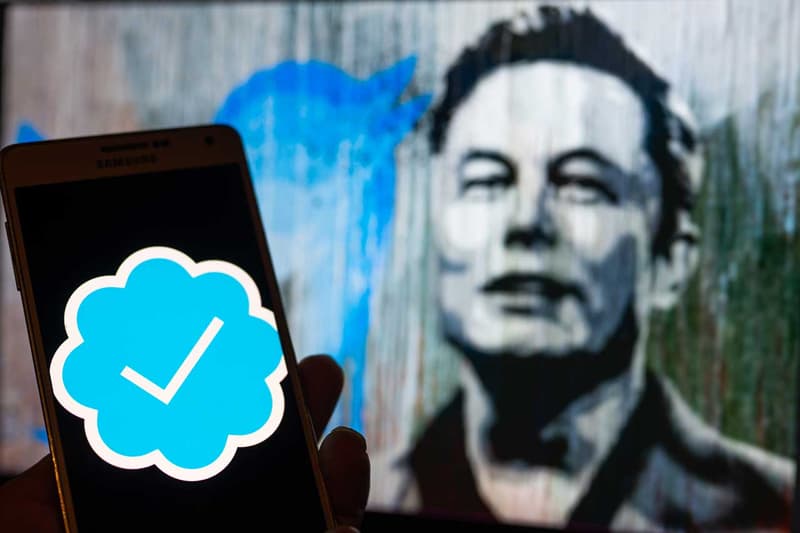 After weeks of absolute turmoil at Twitter HQ, the latest move by its new CEO, Elon Musk, might just be the tech giant's undoing if something isn't done fast.
On Sunday evening, Musk posted a poll to Twitter asking users if he should step down as CEO following intense backlash after the platform announced its suspension of all links to other social media sites, including, but not limited to Mastodon, Facebook, and Instagram.
Should I step down as head of Twitter? I will abide by the results of this poll.

— Elon Musk (@elonmusk) December 18, 2022
More than 17 million votes have been cast and delivered in favor of Musk stepping down as CEO, with 57.5 percent saying he should quit by the poll's closure early Monday.
"I will abide by the results of this poll," Musk's tweet read on Sunday ahead of voting. Since the poll's closure, there have been no additional statements by Musk as to what happens next.
Since Musk's takeover of Twitter in late October, the social media giant has sparked wave after wave in its cherry-picked attempts at becoming a "free-speech" platform that has done everything it can to work against those First Amendment freedoms.
From mass layoffs at the company and executive resignations to various high-profile user account suspensions and falling advertising sales, Twitter is undoubtedly on the verge of 'make or break.'
Prior to Musk's poll, Twitter's (now recanted) policy prevented users from sharing links and user names from other social platforms that it viewed as a threat to its own growth.
UPDATE: The tweets by @TwitterSupport this morning, announcing a new policy banning linking to competing websites, have been deleted.

The policy itself was deleted from Twitter's website.

— Judd Legum (@JuddLegum) December 19, 2022

"We can't complete this request because this link has been identified by Twitter or our partners as being potentially harmful," the message initially read when The Verge tested it prior to the policy being retracted very soon thereafter.
"I give up. You can find a link to my new Mastodon profile on my site," Paul Graham tweeted following the announcement. Graham, a former supporter of Musk and the founder of the start-up accelerator Y Combinator was met with a brief account suspension following his tweet.
Mastodon, another social media platform that has been around since 2016, has become a popular choice, housing over 655,000 users and counting.
As an open-source microblogging platform, Mastodon runs off independent, user-managed servers — "instances" — that allow users upon registration, to choose a server and deciding which topics and categories they want to participate in. The platform resembles Twitter in many ways, but differs in that its timeline and content appear chronologically — rather than being generated from an algorithm.
Journalists Fight Back
Since last Wednesday, Twitter has been active in banning more than 25 user accounts that specifically tracked the locations of private planes — including Musk's, which, according to reports, used publicly available information.
On Friday, those account suspensions were lifted after the CEO asked users in a Twitter poll whether those accounts should be reinstated.
While 59 percent of respondents responded 'yes,' the damage seemed to have already been done and a volume of users have expressed their breaking point with the platform.
Taylor Lorenz of The Washington Post was one of those accounts, who on late Saturday, had her account suspended after she and her colleague Drew Harwell sent a message to Musk asking for him to weigh in on an upcoming story she was putting together.
Apparently this is the tweet that did me in pic.twitter.com/0VEby8qzQu

— Taylor Lorenz (@TaylorLorenz) December 18, 2022
Ms. Lorenz, a former New York Times reporter, who is best known for covering online culture and creators, told Deadline that in her 13-year career, she has never received a single terms of service or community guidelines violation for her personal account or any account she has previously run.
She shared that since first registering her account on Twitter in 2010, she has run accounts for major media brands including Verizon, Wordpress, The Daily Mail, People Magazine, The Hill, and dozens more.
"[Twitter's new policy] is such a harmful policy for content creators alike," Lorenz told Hypemoon over the phone on Monday.
"I write about creators for a living and everyone knows that you have to diversify platforms, and that's not necessarily taking away from one platform — it's just growing your audience across the internet. I think it's so hostile of one platform to say that you suddenly can't link to competitors. That's crazy."
"Linette Lopez, one of the country's best reporters who has covered Tesla extensively, was also suspended for no reason," she emphasized. Ms. Lopez has also spent years covering Tesla, specifically when it came to documenting alleged safety lapses at Tesla.
Unfortunately, the media has had a major role in the perception in which these developments are captured, which Lorenz says is dangerous.
"I think so much of the media is so unprepared to cover online dynamics," she told Hypemoon. "They take things at face value; they don't ask questions or do any actual reporting. They see something on the internet, they write it up, and post it — whether or not it's true, because they haven't done any diligence, right?"
She continued by emphasizing her job in covering online culture. "I know how many nuances there are on all of these things. I think it's important to cover things in a comprehensive way."
As to whether Musk will now follow through on his promise to step down from his $44 billion USD acquisition as CEO, that remains to be seen.
For now, the platform appears to be nothing more than shark-infested waters that blurs the lines of what it considers to be "free speech" protected under the U.S. Constitution as well as bias towards high-profile accounts that may have at some point caused trouble or presented realities that weren't always in favor of Musk or Twitter.
And users just don't want to swim in it anymore.
In other Web3 news, Magic Eden's new Rewards program lets users earn on secondary trading transactions.